has cancelled a show in Market Drayton, Shropshire, amid 'security threats' following comments he made on the .
The comedian, 58, was due to perform at the town's Festival Drayton Centre as part of his Good Times tour.
However, he has been forced to cancel his performance at the venue due to 'increased personal threats' following statements he has made online amid the war between and which has seen multiple atrocities in .
A post on the informed ticketholders that the show had been cancelled 'due to circumstances beyond our control.'
However, Jodie Rudd, centre manager for the venue, revealed that the axe had been down to 'security threats' made against the outspoken comic.
'Due to security threats made against Omid Djalili, tonight's performance at the Festival Drayton Centre has had to be cancelled,' she told the .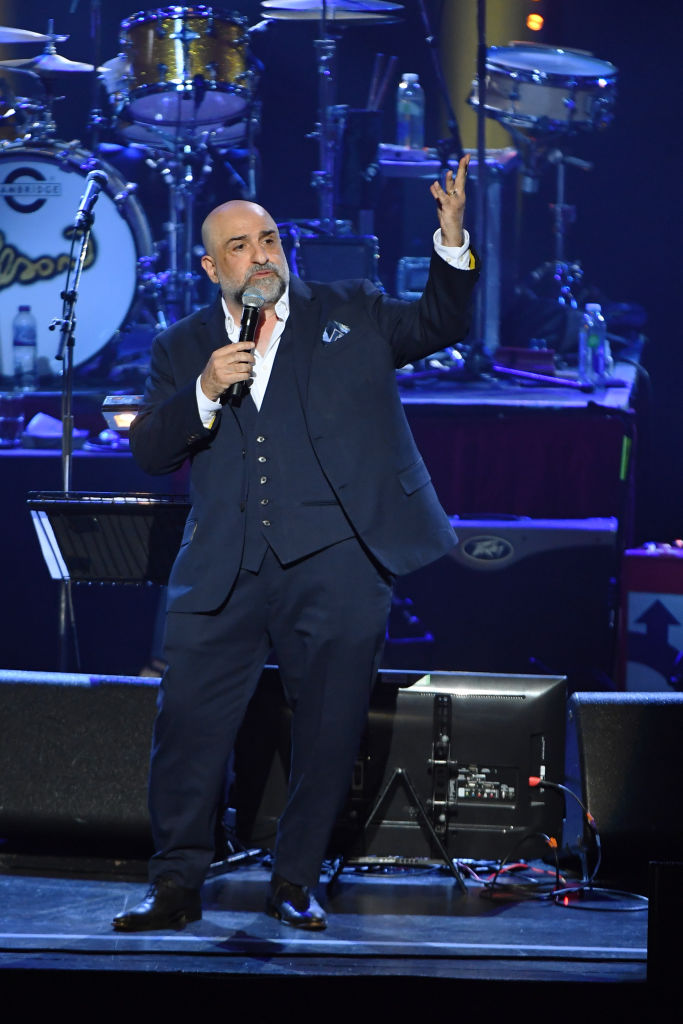 'We are working hard to contact all customers.'
Djalili posted on , after the announcement, joking that he would be 'hiding out' next week at his upcoming shows in Ireland and in the US.
'Due to threats hiding out in the following locations on the dates below. Don't tell anyone. Derry Millenium [sic] Forum October 24 Belfast Ulster Hall 25t Dublin Vicar St. 26 Galway 27 (sold out). New York comedy festival Nov 7 @GothamComedy,' he wrote.
He further went on to post: 'Never thought I'd ever say "I'm going to N. Ireland for stand up gigs coz it's way safer" ?'
Festival Drayton Centre said it would contact fans who bought tickets to the show and issue refunds.
A spokesperson from West Mercia Police told Metro.co.uk: 'We have not had any reports from the venue or Omid about the threat. We have reached out to Omid Djalili to offer support.'
The star has been vocal online over the ongoing conflict between Israel and Hamas that has seen thousands die with pictured across and surrounding areas.
Djalili has penned a number of posts calling for a ceasefire between Israel and Hamas, including one post which read: 'Demand a ceasefire now! END THE GENOCIDE ON GAZA.'
In another, he wrote: 'There is absolutely no doubt the rise in hate crimes around the world for Jewish & Palestinian communities has a direct link with violent language used by commentators, political campaigns and the proliferation of out-of-control comments on social media.'
He also detailed an uncomfortable telephone conversation he had with a friend in which they discussed the 'killing of civilians' and he used a brutal comparison to compound his points.
'I was just talking to someone on the phone who feels the killing of civilians is justified if it means getting terrorists obliterated,' he began.
'I said, "Even if known terrorists I thought would better be dead for what I believed to be 'the betterment of the world', and they were bombed at a place where loads of other people unconnected to those terrorists and were also Ki**ed, a situation would escalate and it would NOT be worth it."
'He said, "Sorry, Omid. These deaths, innocent or not, are inevitable collateral damage." I asked him, "Even if the inevitable collateral damage included your own 3 children?" He went totally silent. The call ended.'
Metro.co.uk has contacted reps for Omid Djalili for comment.