Sir has been fitted with bionic eyes to make him stop weeping uncontrollably.
The 83-year-old actor, whositcom from 1981 to 2003, was forced to pull out of a convention earlier this month .
At the time he to have a 'bionic body part fitted' but didn't want to specify exactly what it was as it might make his fans 'all want one'.
But he's now revealed more details, sharing the bionic body parts were …eyes.
Posting on social media he explained that he had needed a 'canalicular bypass'.
'Stay with me, it's not quite as painful it sounds,' he continued.
'The canal in-question was in my eye, where a little blockage had started causing it to get a bit weepy.
'You can sort that out pretty straightforwardly by having Jones tubes inserted.'
He joked that when speaking to an eye specialist 'the ghost of my early years as a jobbing electrician awoke', as reported by the .
Sir David then explained: 'Jones tubes do a very good job but have one drawback – they tend to come out. I found myself standing there, saying, "You want to get a flange on that, mate".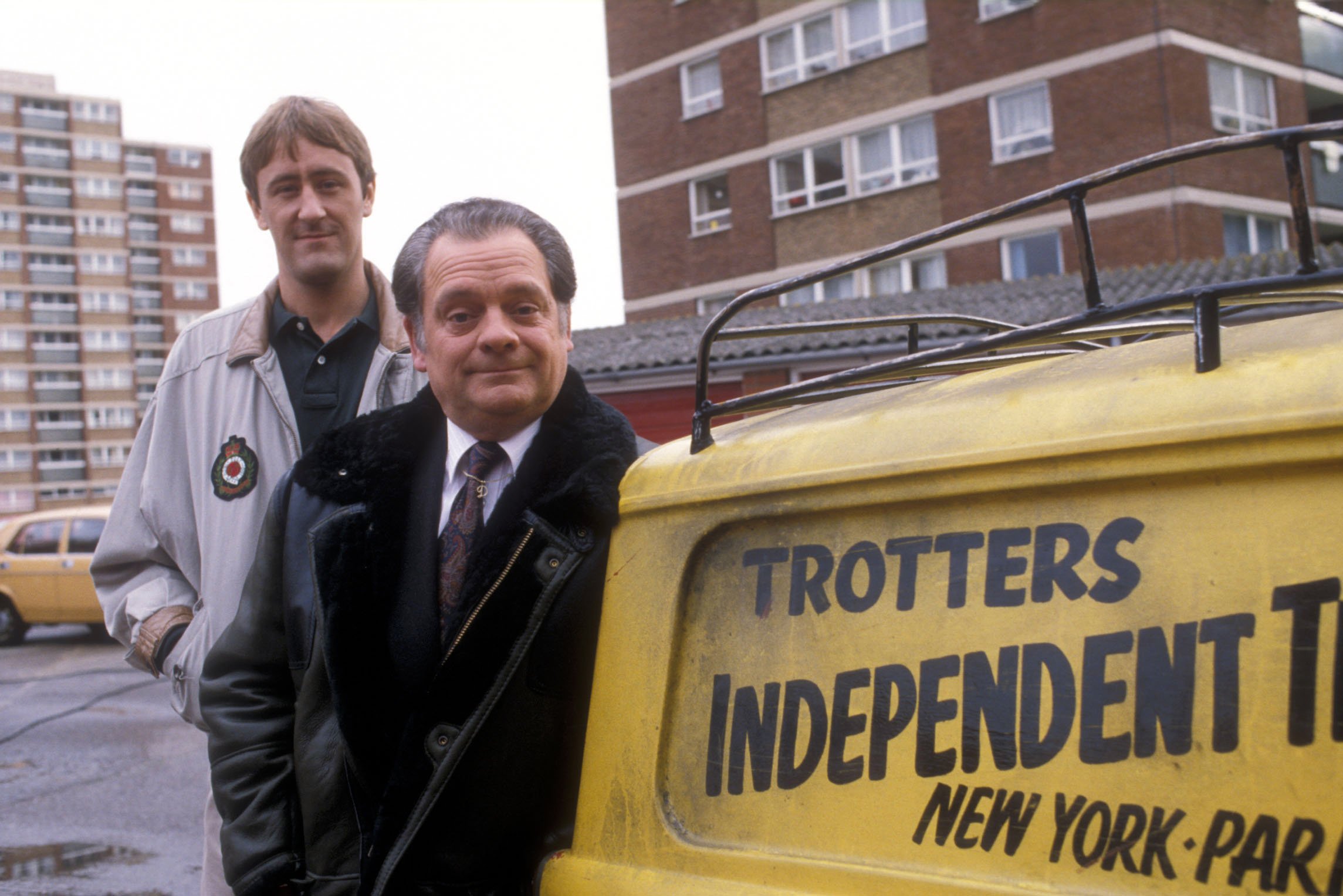 'Two years later, I was back for a re-fit and the doctor was showing me the latest tubes hot out of the factory – and they had flanges on, to hold them in place a bit better.
'I hate to say I told you so, but …'
Sir David has struggled with his health after a 'seriously bad' encounter with Covid in July 2022.
The viral infection left him so frail he suffered a fall at his home in Buckinghamshire.
Speaking to BBC Breakfast about his tumble, he said that 'all the muscles weren't working'.

Do you like to re-watch Only Fools and Horses?Comment Now
'I collapsed and I fell against the radiator. I was so weak, I couldn't get up.
'I tried for about a quarter of an hour, trying all sorts of things to stand up so I could walk about.
'But in order to do that, I had to use my head. So now I'm lying face down on the ground, and in order to get to the door – and the arms really weren't working and the legs weren't working – I was using my head to drag me to the door.'
He explained it was believed the virus triggered a condition called myalgia, which causes muscle aches and pain and can strike at ligaments and tendons.
Only Fools and Horses is streaming on Prime Video.