has a reputation for 'event' moviemaking thanks to past successes including Inception, the Dark Knight trilogy and Interstellar, so .
Luckily, Nolan knows how to deliver under pressure.
Oppenheimer finds the writer-director-producer back in a true-to-life historical setting, following 2017's Dunkirk, but it's the first time he has dipped his toe in the waters of a biopic – or his version of one, anyway.
Based on the Pulitzer Prize-winning biography of American physicist J. Robert Oppenheimer, American Prometheus, Oppenheimer focuses on what became the scientist's life's work as the 'father of the atomic bomb'.
The clashing spheres of the military and academia as Oppenheimer (played with searing but totally natural intensity by ) is given the position of director of the Los Alamos Laboratory during World War II.
It's here that acts as the practical home of the secretive Manhattan Project, as the US raced to become the first country to produce nuclear weapons against both their enemy, Nazi Germany, and their shaky ally, Russia.
As expected (and hoped for), Nolan has produced a taut and twisty intelligent blockbuster that asks its audience to think along with the film. However, he never quite tips over into the realms of overly complex or intellectual – this is mainly down to the riveting character study he and Murphy present of Oppenheimer, and the pace and panache with which other figures enter and exit his life.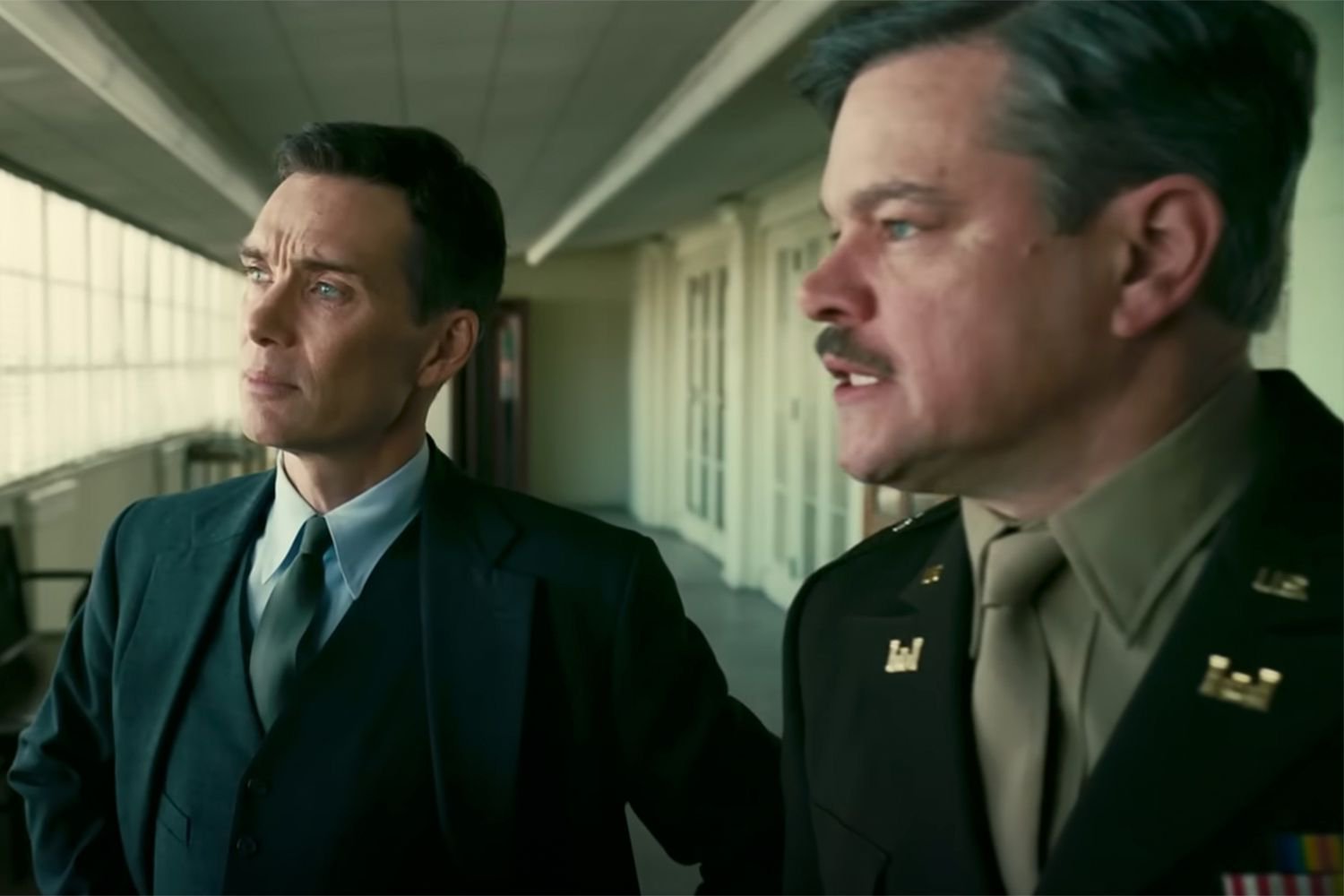 And the list there really is extensive, containing everyone from Emily Blunt, Robert Downey Jr, Florence Pugh and Matt Damon to Jason Clarke, Sir Kenneth Branagh, David Krumholtz, Josh Hartnett, Casey Affleck, Dane DeHann, Rami Malek and Benny Safdie – it's a smorgasbord of talent.
The film is engaging, even over its three-hour running time – which genuinely feels more like two – and it's an intoxicating trait of Nolan's that he treats his audience like they have brains ready to exercise.
Naturally, the writing is tight and well-judged, breaking the tension occasionally with thoroughly realistic jokes (they are dealing with the pressure of building a nuclear bomb, after all) and although it's a biographical first as a film for Nolan, he still does it his way. Therefore, there are multiple timelines to juggle and gorgeous abstract shots ruminating on black holes courtesy of cinematographer Hoyte Van Hoytema.

Will you be seeing Oppenheimer at the cinema?Comment Now
Murphy is , finally having his blockbuster leading man moment once more after his earlier work with Danny Boyle in 28 Days Later and Sunshine. Nolan has expertly picked his moment and main part to give to Murphy after a multiple-movie association. He is arrogant and dismissive yet charmingly flawed and human, never alienating viewers.
Obviously, a large part of Oppenheimer that's anticipated is the film showing a study in regret following the events of August 1945, when the US opted to detonate two of their newly-finished nuclear bombs over Japan. However, Nolan opts for less handwringing than you might expect. There is a powerful scene around Oppenheimer's imagined impact of his creations but his burden seems less of a driving force than expected, which sits slightly oddly with a modern audience.
Alongside Murphy, , with Damon providing a little welcome comic relief in his straight-talking role as Lieutenant General Leslie Groves, director of the Manhattan Project.
Downey Jr plays Lewis Strauss, whose fate intertwines with Oppenheimer's over the course of their careers, and he is here to remind fans that he can do far more than just Tony Stark's easy arrogance. As a multifaceted foil to Murphy, his complex performance makes him the other actor alongside the film's lead who should be clearing space on his awards shelf.
That is not to take away from the rest of the outstanding ensemble either – and it truly is a colossal cast – with a welcome return for Hartnett as Oppenheimer's friend Ernest Lawrence, a glorified but superb cameo for Gary Oldman as President Truman and an earnest turn from David Krumholtz as another long-time friend, Isidor Rabi.
There are many other recognisable faces that pop up and it's thrilling to see Tom Conti's take on Albert Einstein and the complicated relationship he shared with Oppenheimer. Best Actor Oscar-winner Malek even has scenes without lines, but eventually gets his moment to shine.
The only fly in Oppenheimer's ointment is its undeserving of female characters and actresses Emily Blunt (Kitty Oppenheimer) and – in particular – Florence Pugh (Jean Tatlock), who with Murphy and that's it.
Yes, the film is a biopic about Oppenheimer but a little more context to these women before they are both very quickly thrust into relationships with 'Oppy' that only seem to bring out the absolute worst in them, would have been welcome. There's so little to them other than their reactions to him that it's faintly embarrassing. However, both still give nuanced performances, naturally, and Blunt's penultimate scene demonstrates exactly why she would have said yes to this role.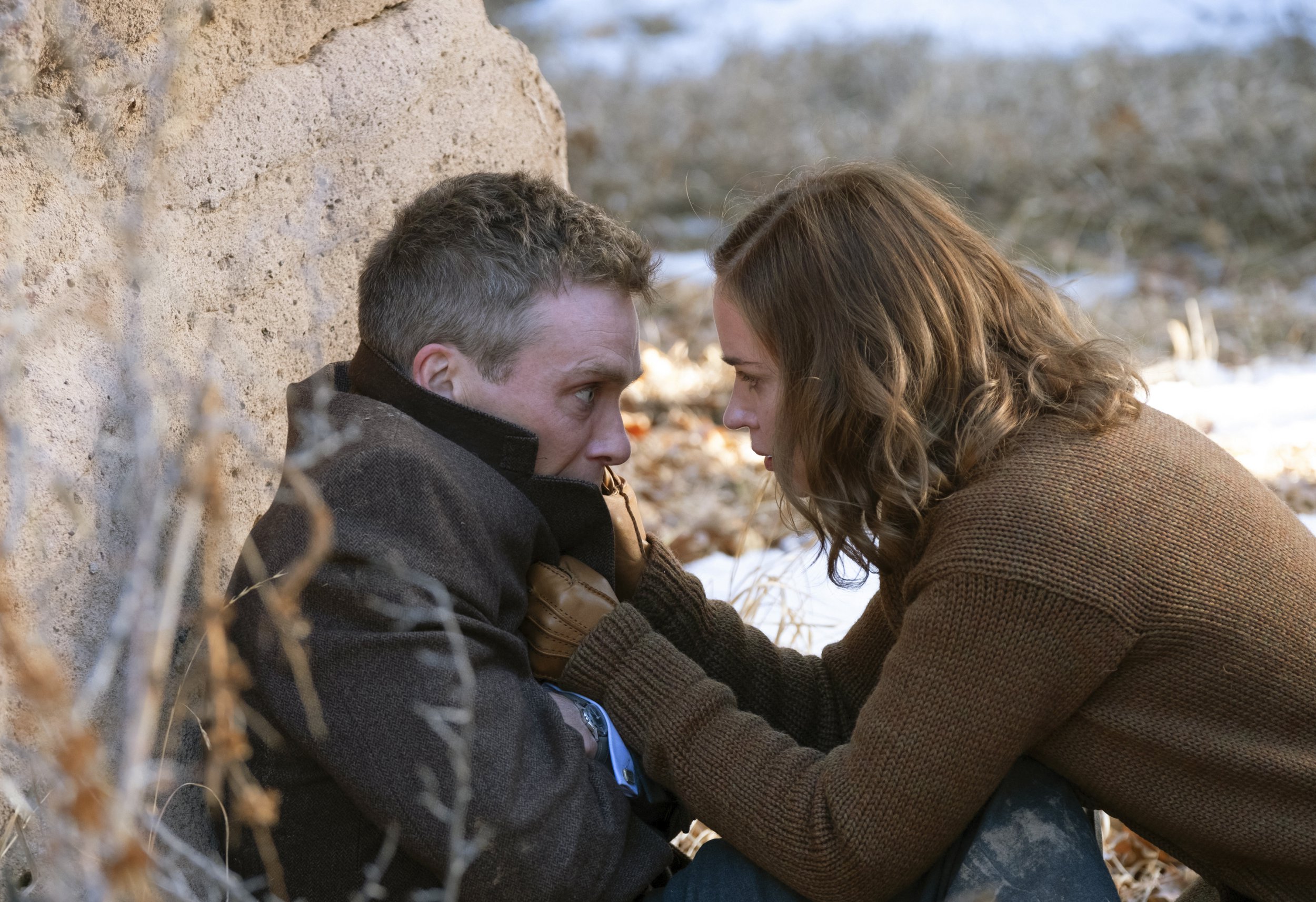 It (almost) goes without saying that Oppenheimer must be seen in the cinema – in 70mm if at all possible – as Nolan hoped and intended, given that he offers us the visual and intellectual spectacle that he does.
It's curious too that, just like , Oppenheimer revolves around tackling what it's like to be human but in a very, very different way.
Do see both.
Oppenheimer is out in UK cinemas on Friday, July 21 2023.