was broken on by reporter Mark Austin, who is currently stationed in Jerusalem.
The reporter delivered the news about while reporting in the Middle Eastern city, which is currently a warzone due to conflict between Israel and Hamas.
He began by telling viewers: 'Let's get some news away from here now and it is breaking news.
'The presenter Holly Willoughby has told ITV that she will not return to host This Morning.'
He continued: 'She has not returned to the show since a man was charged last week with an alleged plot to kidnap and murder her.'
He then spoke to presenter Shamaan Freeman-Powell who was working from the news channel's London studio, who continued with the story.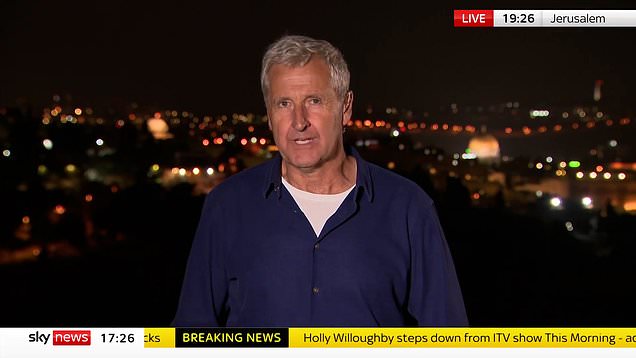 Viewers reacted to the choice on .
'Shameful editorial decision, Sky News,' fumed one person on X, formerly Twitter.
Another added: 'I have to laugh that SkyNews has Jerusalem as it's backdrop, an area where people are dying in large numbers, only to talk about Holly leaving This Morning.'
'You're reporting from a war zone and this is the story?' asked another.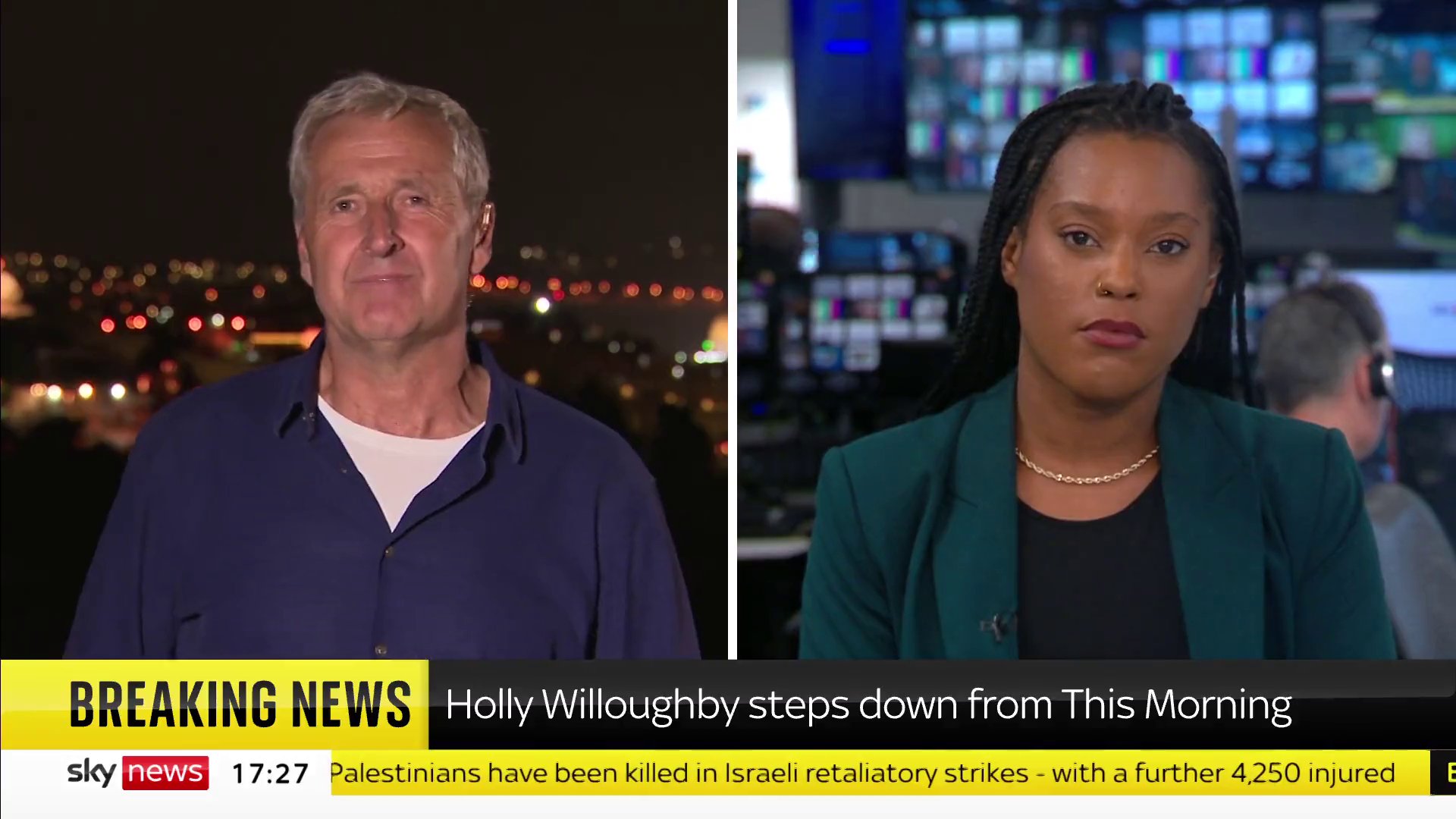 Holly, 42, announced that she was quitting This Morning with an Instagram statement.
'I have let ITV know today that after 14 years, I will not be returning to This Morning,' she began.
She added that it was 'a difficult goodbye' and that she was making the decision for her own and her family's benefit.
The 42-year-old presenter's departure comes just days after a man named Gavin Plumb, 36, was with soliciting to commit murder and incitement to commit kidnap of her.
Alison Hammond, Craig Doyle and Susanna Reid have