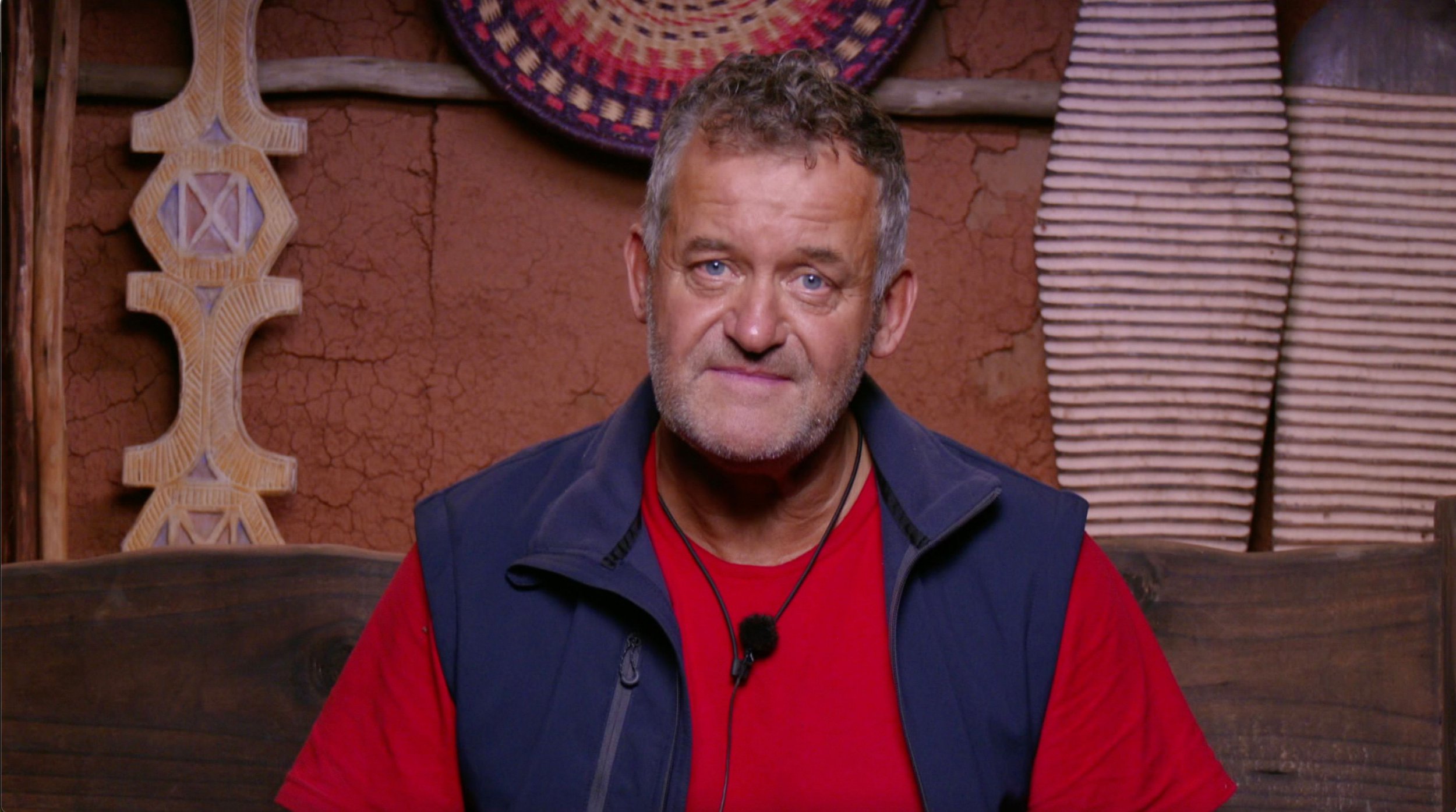 has dished the dirt on what's been going on behind the scenes in thegroup chat.
The , 64, was one of the famous faces who put his hand up to after first appearing on the fourth season of the show in 2004.
While he narrowly missed out on , he's been spilling some secrets of what's been happening between the group as they all tune into the series.
Recorded in South Africa's Kruger National Park last year, this season saw the 15 celebrities handed the responsibility to nominate each other for trials, as well as decide who was sent home along the way.
So it's not that surprising that there's been between the groups, both on and off screen.
One of the latest evictees after being sent packing on Thursday night's episode, Princess Diana's former butler has now lifted the lid on some feuds and fallouts that have occurred.
The line-up's WhatsApp group has apparently been set aflame with rows after it became clear what was going on behind some people's backs when episodes hit screens.
Dropping lots of information, Paul said that some discussions in the chat revolved around Fatima Whitbread berating others for contraband despite having her own, Georgia Toffolo hiring a private jet to get home quicker after a flight delay, Gillian McKeith making it clear she wasn't happy about comments made behind her back, and Janice Dickinson being 'shunned' by everyone.
'We have an I'm A Celebrity Legends WhatsApp group,' Paul said when speaking to.
'And we all talk to each other as each night unfolds and we all say, "Wow, I didn't know that happened".
'Now we're watching it all and we're seeing the context of everything, we're constantly texting each other saying, "Oh you did that. Wow'. I do have rumbles to have".'

One anecdote he shared was about disagreements about contraband, and his decision to sneak in a sachet of coffee.
While Fatima told Paul he had 'brought shame' on himself for smuggling the item in, he said he's since been told she had accepted some mints that had also been brought in against the rules.
'That's a bit rich isn't it? So she wasn't quite so righteous after all,' he said.
Paul added that he 'didn't realise how bossy Fatima was until I've been watching it'.
Who do you want to win I'm A Celebrity…South Africa?
Comment Now
He also detailed some disagreements with Janice, whom he said was more than happy to share his coffee, but 'when it came to the point of shame', she 'sat there in silence'.
'When it was about saving herself, she had plenty to say. Janice was rude to everybody, she doesn't pull any punches,' he said.
He then revealed that Janice was not in the group chat for 'obvious reasons'.
'It's fair to say we're all a ­little bit wary around Janice,' he said.
'Janice was the wild card in the camp and we are all a little bit scared of her to be honest.'
Despite the frosty reception, the rest of the other campmates are still in contact, and are apparently planning on a little trip together.
'I have invited the entire crew to the old property my husband and I are renovating in Tuscany — all apart from Janice,' he said.
Adding that there were 'little niggles along the way', Paul said it was 'human nature' and he was happy to have met 'the most incredible bunch of people'.
On the penultimate episode Paul and former Countdown presenter Carol Vorderman, 62, in the final with Phil Tuffnell, Myleene Klass, Jordan Banjo and Fatima all remaining in the competition.
When asked by hosts Ant and Dec about the experience upon his elimination Paul said it had been a 'life changing and a rollercoaster journey'.
The I'm a Celebrity… South Africa finale airs tonight at 9pm on ITV1.