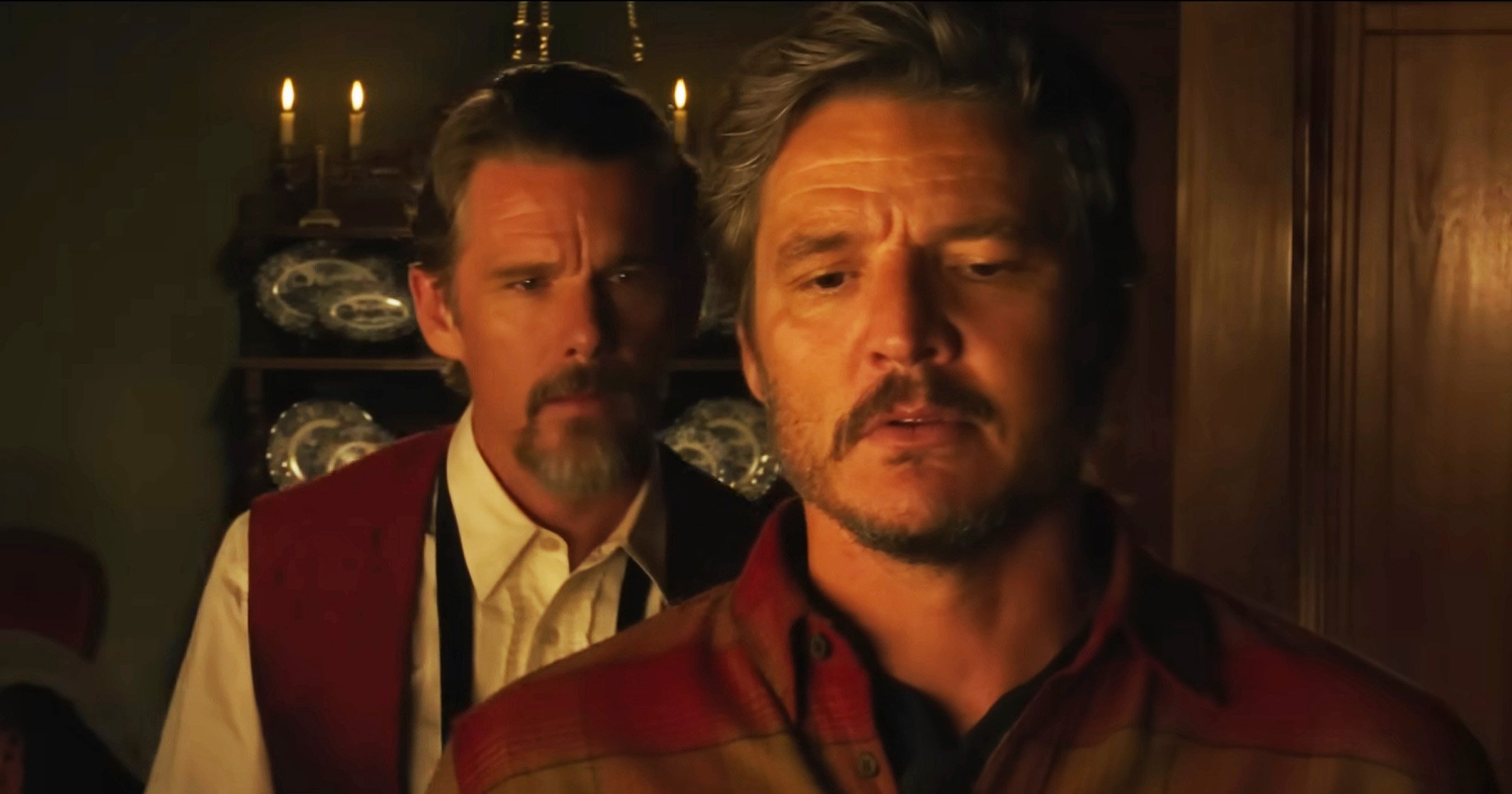 Since the trailer dropped for , starring and , fans have been losing their minds in excitement.
The 30-minute queer Western short debuted a teaser on Wednesday, triggering immediate comparisons to – fitting considering Almodóvar was with Jake Gyllenhaal and Heath Ledger.
Strange Way of Life tells the story of Pascal's cowboy character Silva as he travels on horseback across the desert to meet his old friend who he hasn't seen in 25 years, Sheriff Jake, played by Hawke.
In the newly released footage, the two are seen on screen beginning to unravel their surprising romantic past with one another in dramatically-scored and shot scenes, harking back to Hollywood's glory days of Westerns.
There's gunslinging, horse riding, fighting in the dust and Pascal tending to Hawke on his sickbed.
'Years ago, you asked me what two men could do living together on a ranch. I'll answer you now,' Pascal tells him in a comment that likely single-handedly drove a chunk of the reaction.
Many social media users joked that the movie's elements were so particularly perfect that it could almost have been fan fiction.
'This is pretty much straight out of a fan fiction I could have potentially written or at least wanted to write. It looks super weird, gay and has two actors I love in it. I'm already obsessed,' commented one fan, excitedly.
Another commented: 'Fanfics of these too are guna rise.'
'Aight queens which one of yous got to swap the screenplay for your fanfic?' asked a third.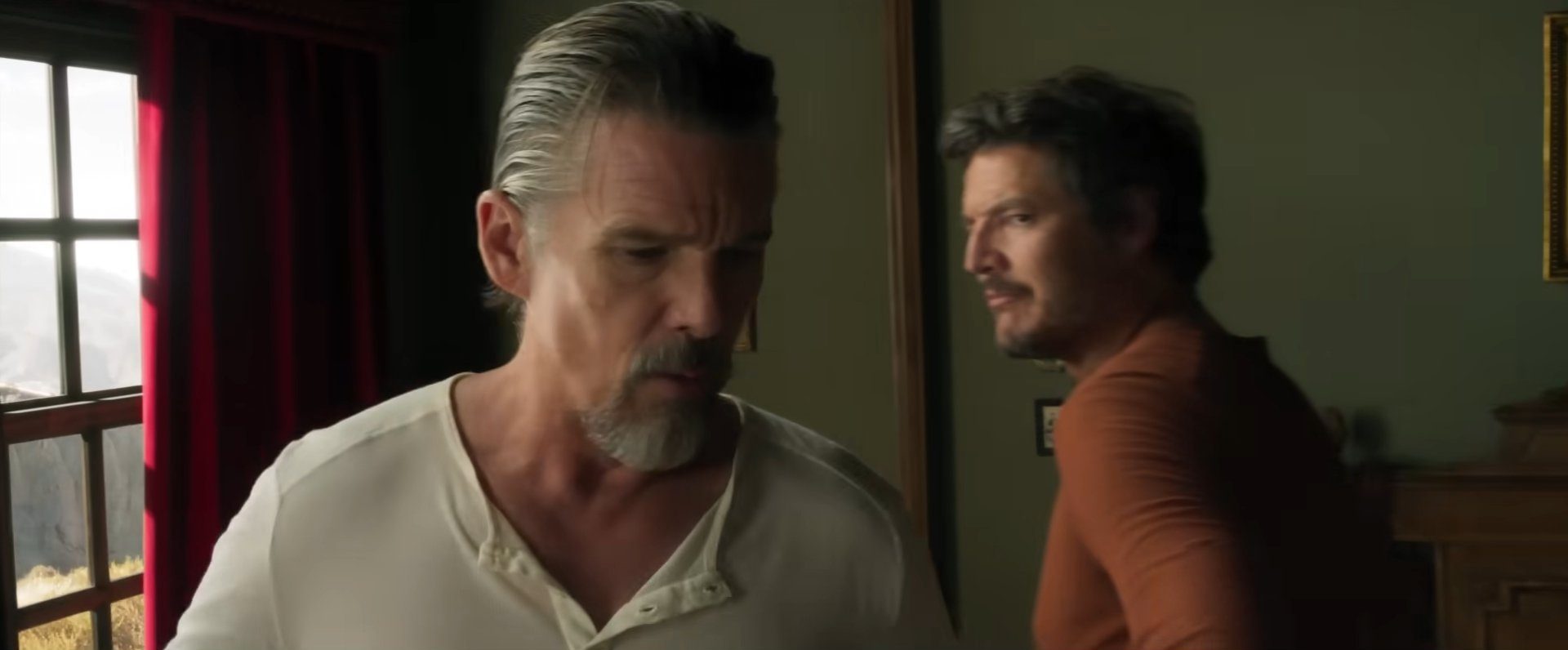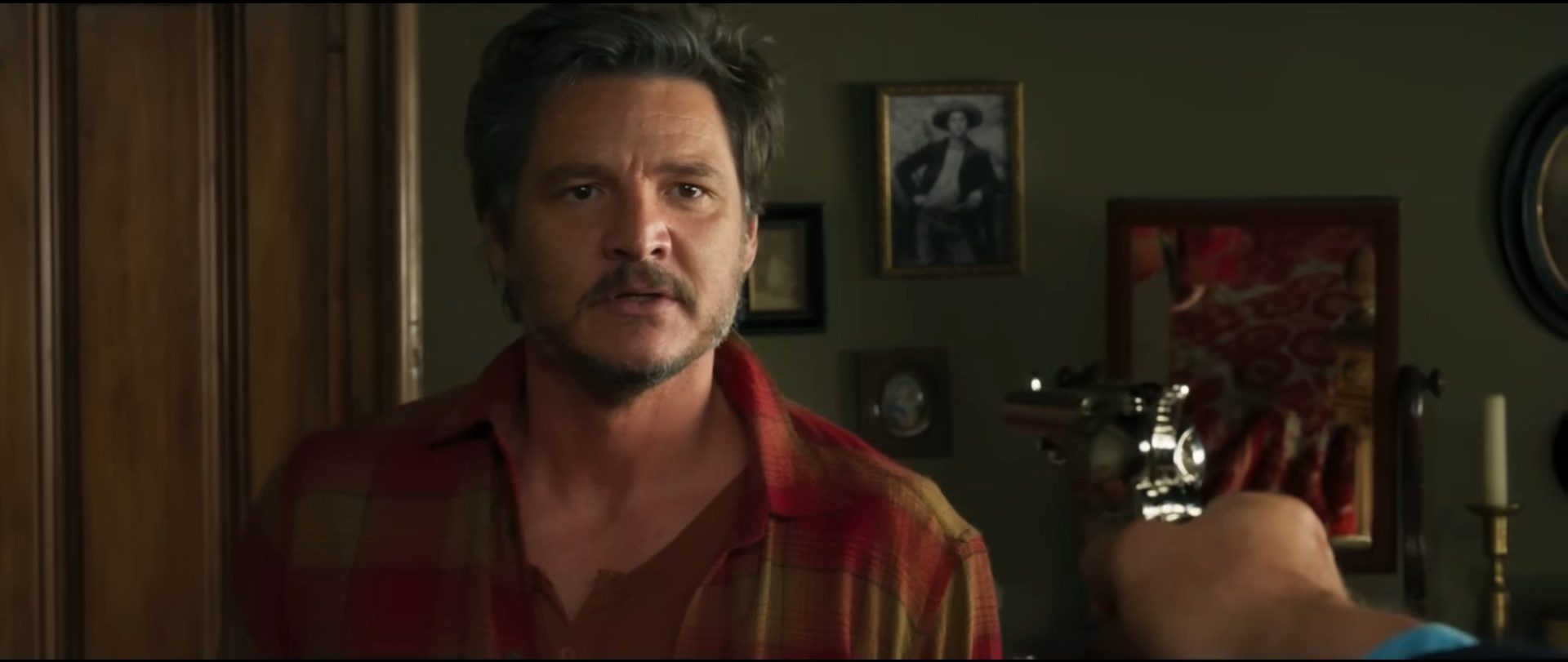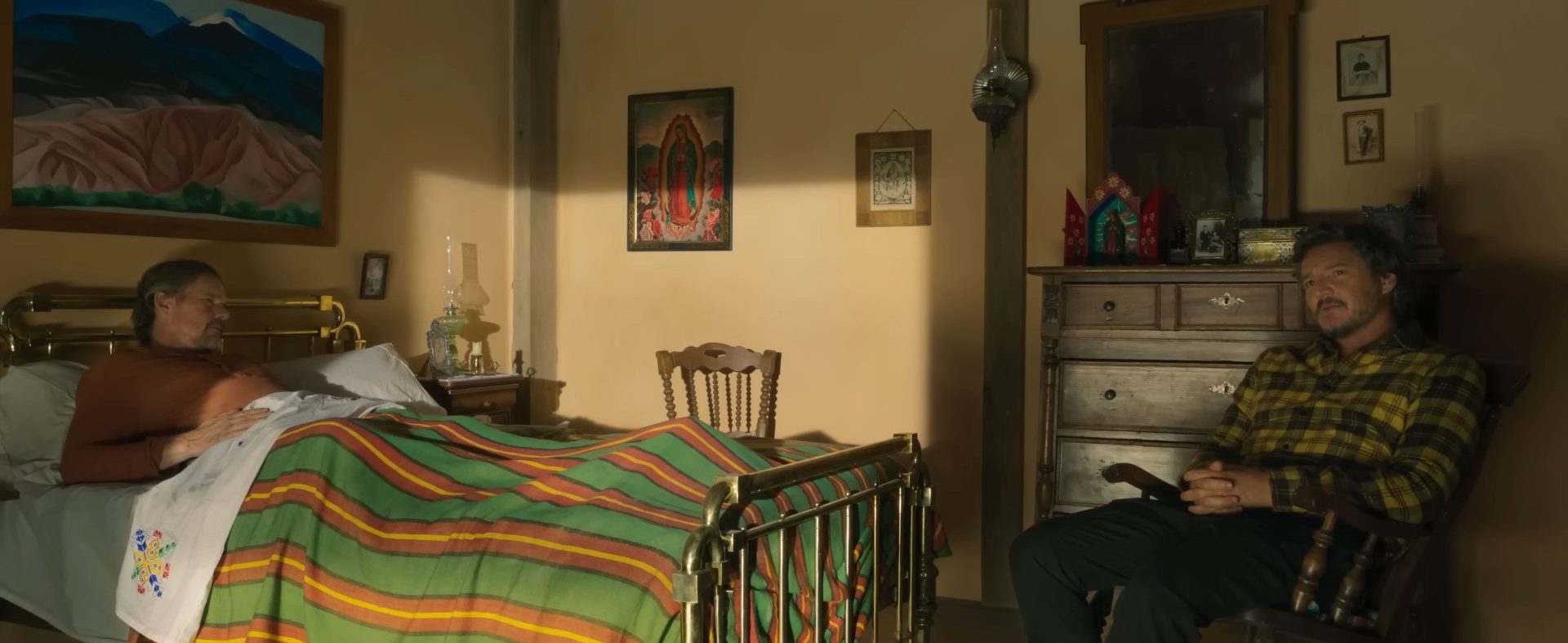 'I will not survive when this film comes out… Like I swear I will just spontaneously combust or something,' was another powerful reaction to Strange Way of Life.
'IM SAT YUP IM SAT YESSSSSSSS THOSE ARE MY GAY COWBOY FATHERS RIGHT THERE YUP!' screamed (we assume) another.
One fan said they were 'so fricking excited', while another simply confessed: 'I need them carnally.'
Are you excited to see Strange Way of Life?
Comment Now
'PEDRO PASCAL AND ETHAN HAWKE MAKING OUT, I'M GOING FERAL,' was a comment that also seemed to capture the mood well.
Alongside the love story, other fans were also stuck by Pascal and Hawke's chemistry, as well as Almodóvar's vision.
'This looks like it may be an amazing piece of postmodern filmmaking. I can't wait. The chemistry between actors is also fire,' stated one.
'This looks amazing! Two of my favourite actors… the chemistry even in the trailer …can't wait!' wrote a second.
'This has everything I ever wanted. It has that old western vibe, but with added queer vibes. Immaculate,' shared another fan.
The Western movie is due to make its debut at this year's Cannes Film Festival in May.
On an episode of the back in December, the director revealed: 'This is a queer Western in the sense that there are two men, and they love each other, and they behave in that situation in an opposite way.
'What I can tell you about the film is that it has a lot of the elements of the Western. It has the gunslinger. It has the ranch. It has the sheriff.
'But what it has that most Westerns don't have is the kind of dialogue that I don't think a Western film has ever captured between two men. And now I think I'm telling you too much.'
Strange Way of Life will premiere at Cannes Film Festival before releasing in Spanish theatres on May 26. A UK release date is yet to be confirmed.