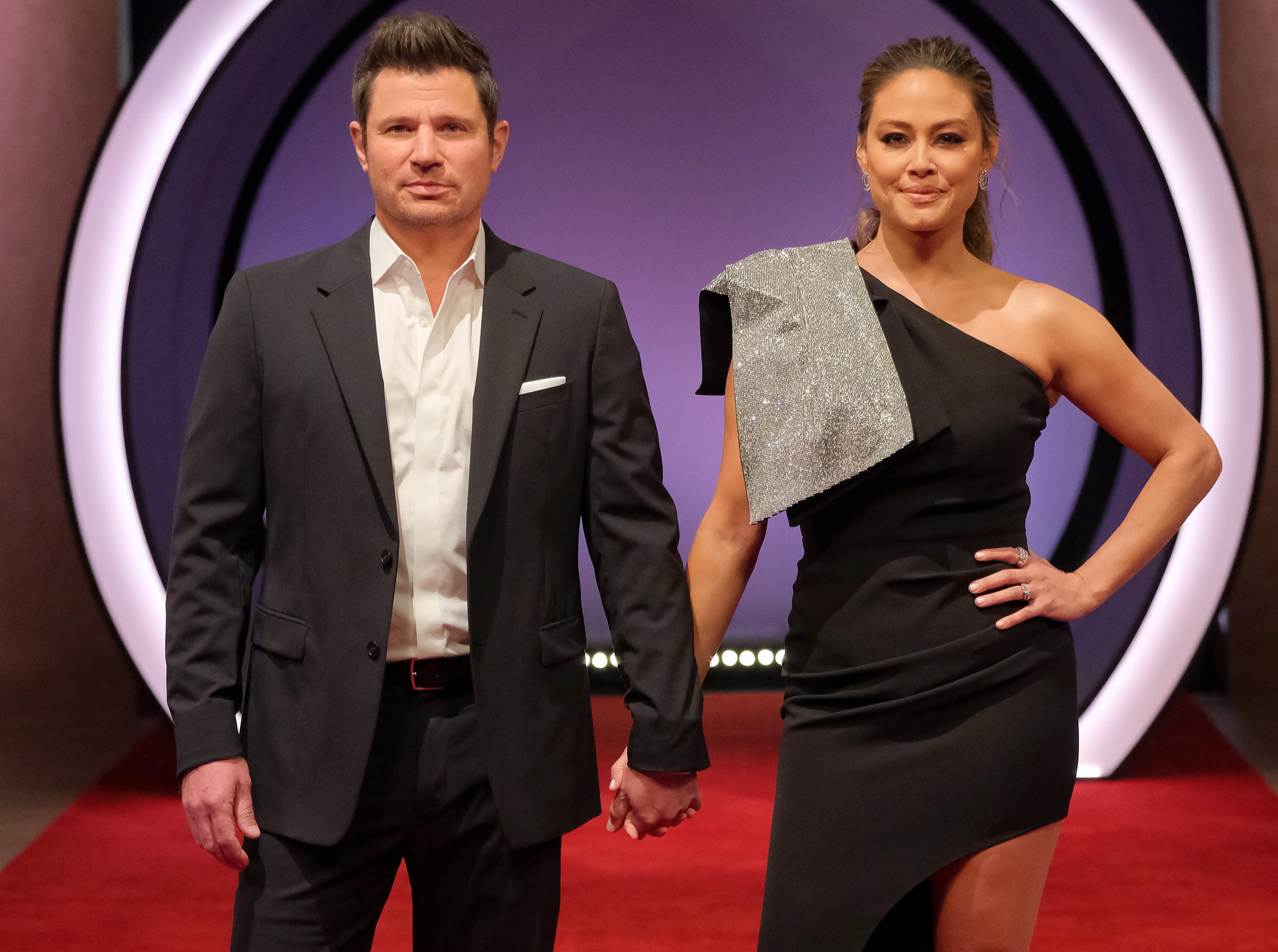 A petition to remove Vanessa and Nick Lachey as the hosts of Love Is Blind has attracted more than 20,000 signatures.
The couple have come under fire for their presenting skills after the season four reunion dropped on on Monday, leaving many unimpressed.
Viewers after the 42-year-old asked each couple when they would be welcoming the 'first Love Is Blind baby', while Paul Peden revealed that their conversation during the catch-up felt like an 'interrogation' at times.
Although the actress , a petition has resurfaced, calling for new hosts to come in.
The appeal has over 23,000 signatures at the time of writing, and was first made in November, 2022, shortly after the season three reunion aired.
It has received more attention after the latest episode was released, with additional signatures every few seconds.
'Love is Blind is a reality based TV show that allows couples to date and choose their partner without ever seeing them. The show has had a ton of success but has one large problem – the hosts Nick and Vanessa Lachey,' the page originally read.
'From the initial season, the hosts felt pretty useless and out of place. They seem to be much more concerned with directing as much attention at themselves and their personal lives rather than focusing on the contestants that are actually participating in the experiment. Many enjoy the show but it's being held back from its full potential with cringy Nick and Vanessa Lachey. 

'Vanessa Lachey is domineering of every reunion and attempts to gain as much camera time as possible by cutting into every conversation, speaking over her husband and contestants, and very badly acting like she cares about members of the cast.'
The creator called for the pair to be taken off the program and replaced with 'literally anyone else'.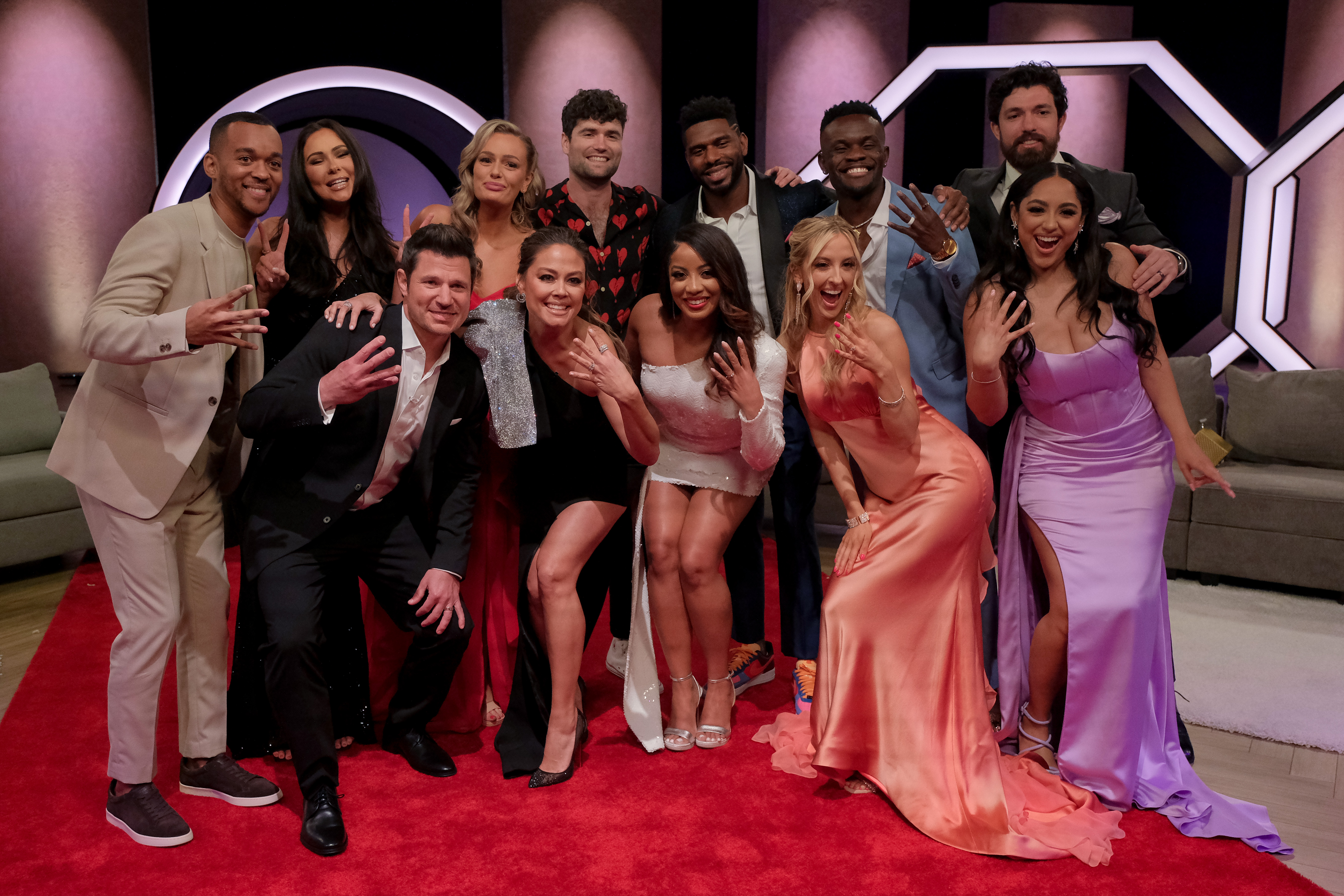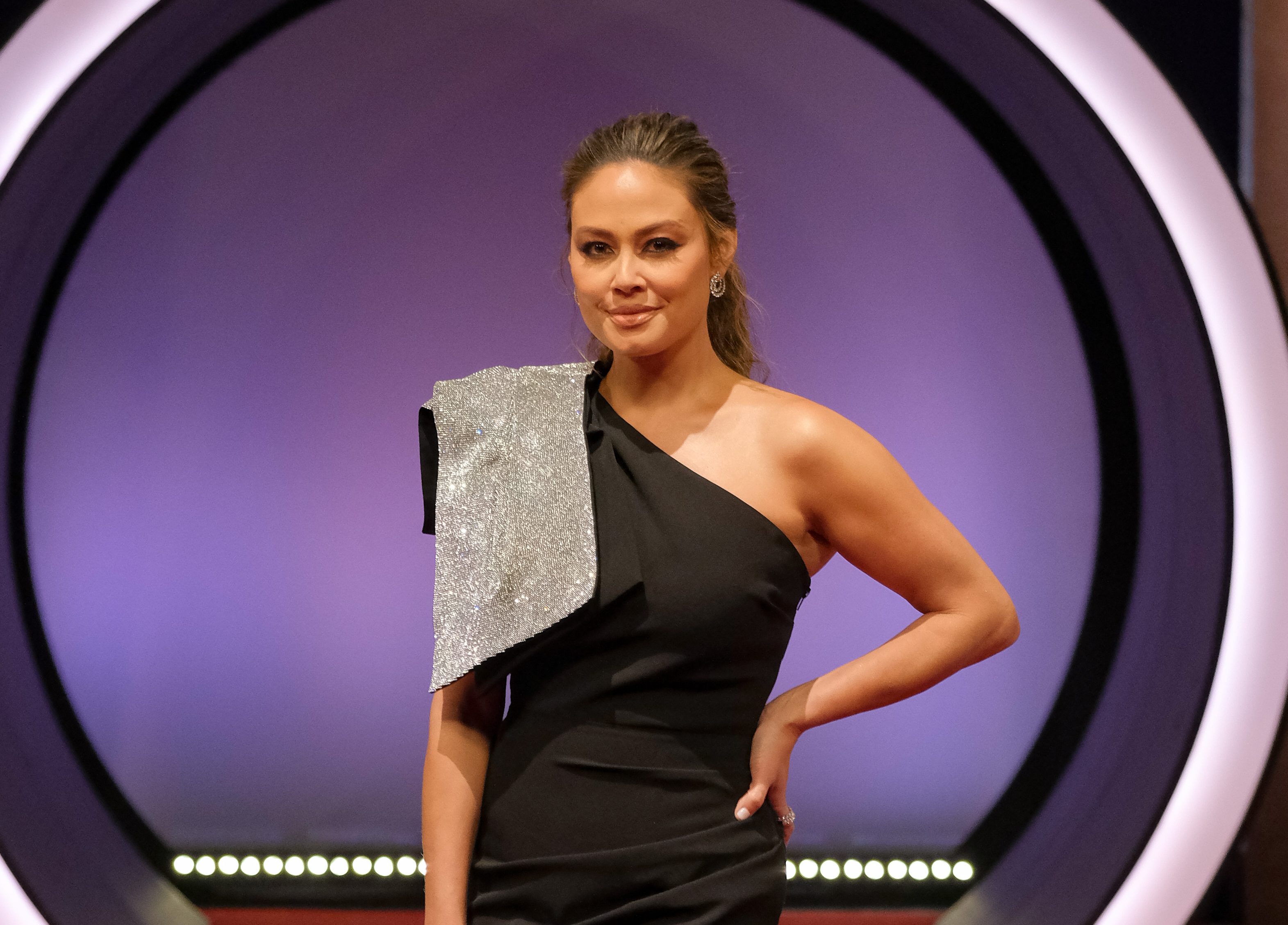 In a new update after season four premiered, they added: 'Last year I finished watching LIB Season 2, and it reaallly got under my skin. Enough to impassion me to actually create a petition to remove Nick and Vanessa Lachey as hosts.
'I actually really like the show and casting choices for contestants, but Vanessa and Nick (more so Vanessa) make me want turn it off. This seasons reunion solidified my opinion, VANESSA AND NICK GOTTA GO! 
'The entire show felt very forced, rehearsed and ingenuine regardless of any editing that they did. The hosts showed bias towards certain contestants which felt like an obvious manipulation of the viewer to dislike certain contestants. 
'The final straw for me was Vanessa pressing the female contestants about when they were going to have kids. Fertility is a tough subject for many women and to be forced to answer those questions on national television was cringey and wrong.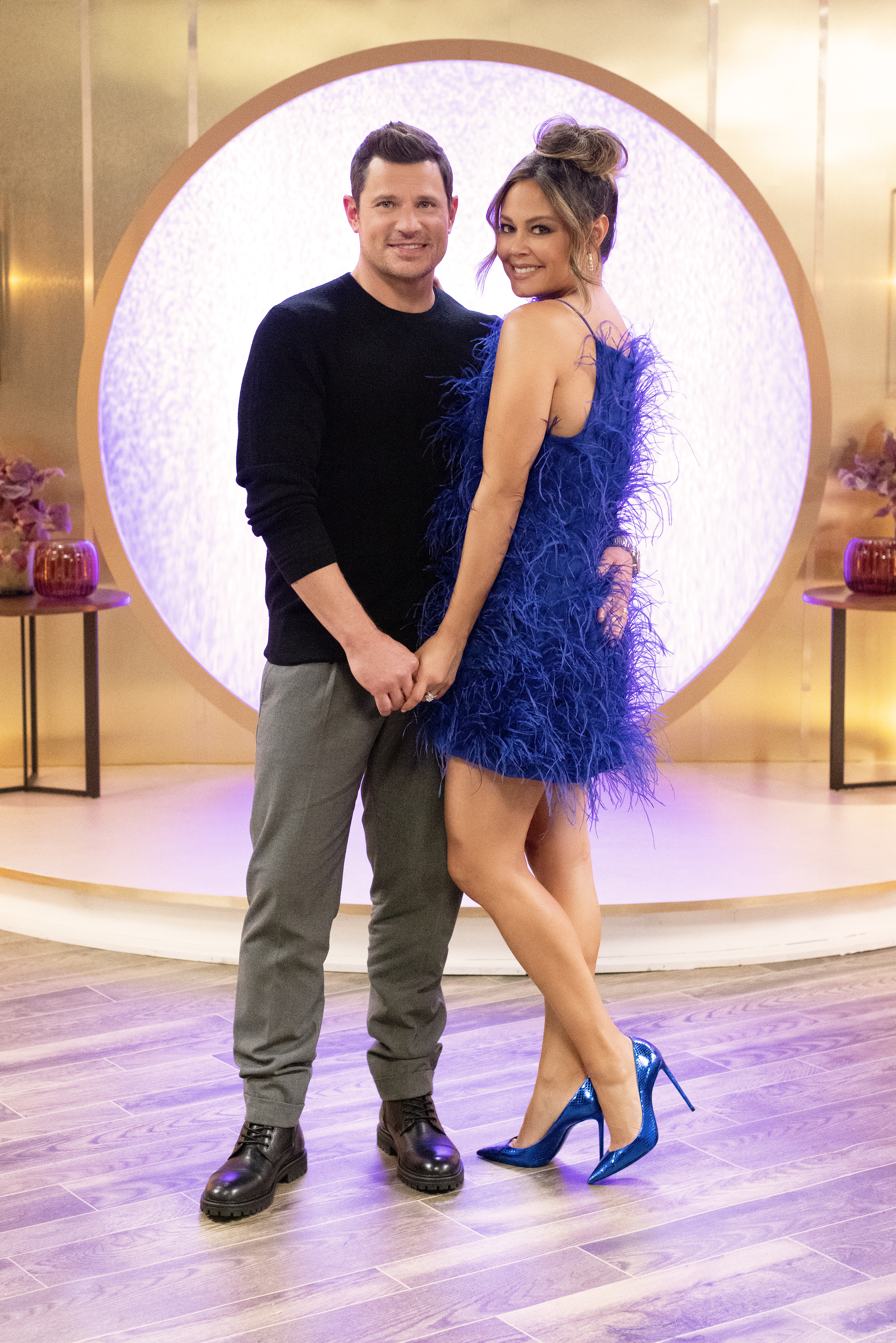 'There was A LOT wrong with this season's reunion, and almost all of it led back to hosts Nick and Vanessa Lackey. I really enjoy this show and want to see it continue to be successful [sic].'
The creator concluded the petition by pleading for Lauren Speed and Cameron Hamilton, who tied the knot in season one, to be hired as hosts instead.
Vanessa came under fire for her efforts during the recent reunion show – with some viewers suggesting that she failed to hold some of the women in the cast accountable for their behavior throughout the experiment.
She was also called out for asking the married couples when they would be starting a family.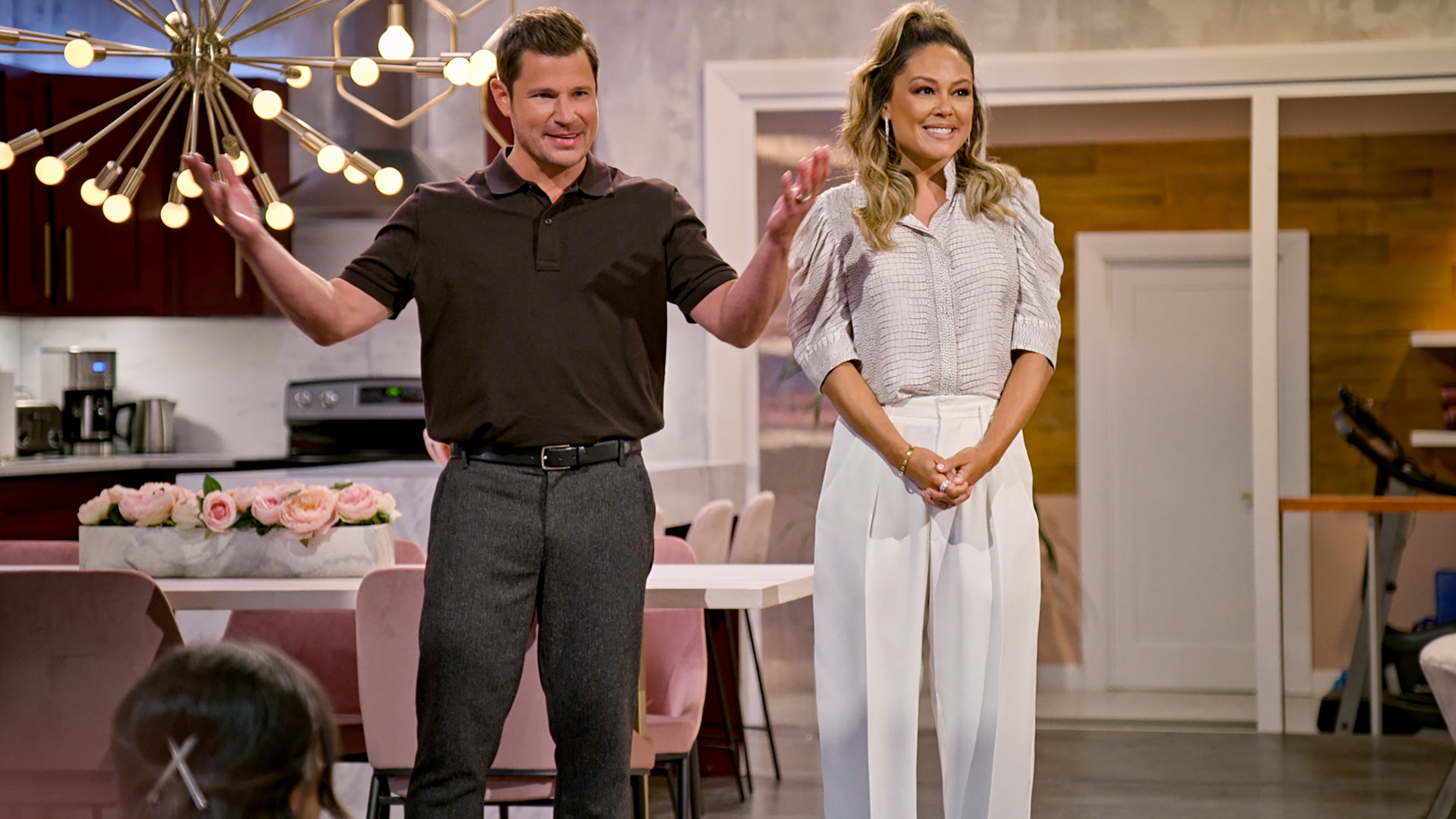 Paul, who left Love Is Blind single after ending his relationship with Micah Lussier on their wedding day, revealed thatafter the episode.
Taking to Instagram, he shared a picture of a bouquet of flowers and a note, with the message: 'Thanks for acknowledging the accidental misleading @vanessalachey.'
As well as this, he told People Magazine that the Netflix production team also sent over a floral display, which was separate from Vanessa's gift.
'They did send me flowers but that was separate from the apology,' he said. '[Vanessa] sent me a message acknowledging that she "may have been misled about how you wanted to defend yourself."
'I think it was supposed to be a sort of apology for the clear bias. At least that's the way I took it.'
Metro.co.uk has contacted reps for Netflix, Nick and Vanessa for a comment.
Love Is Blind is available to stream on Netflix now.