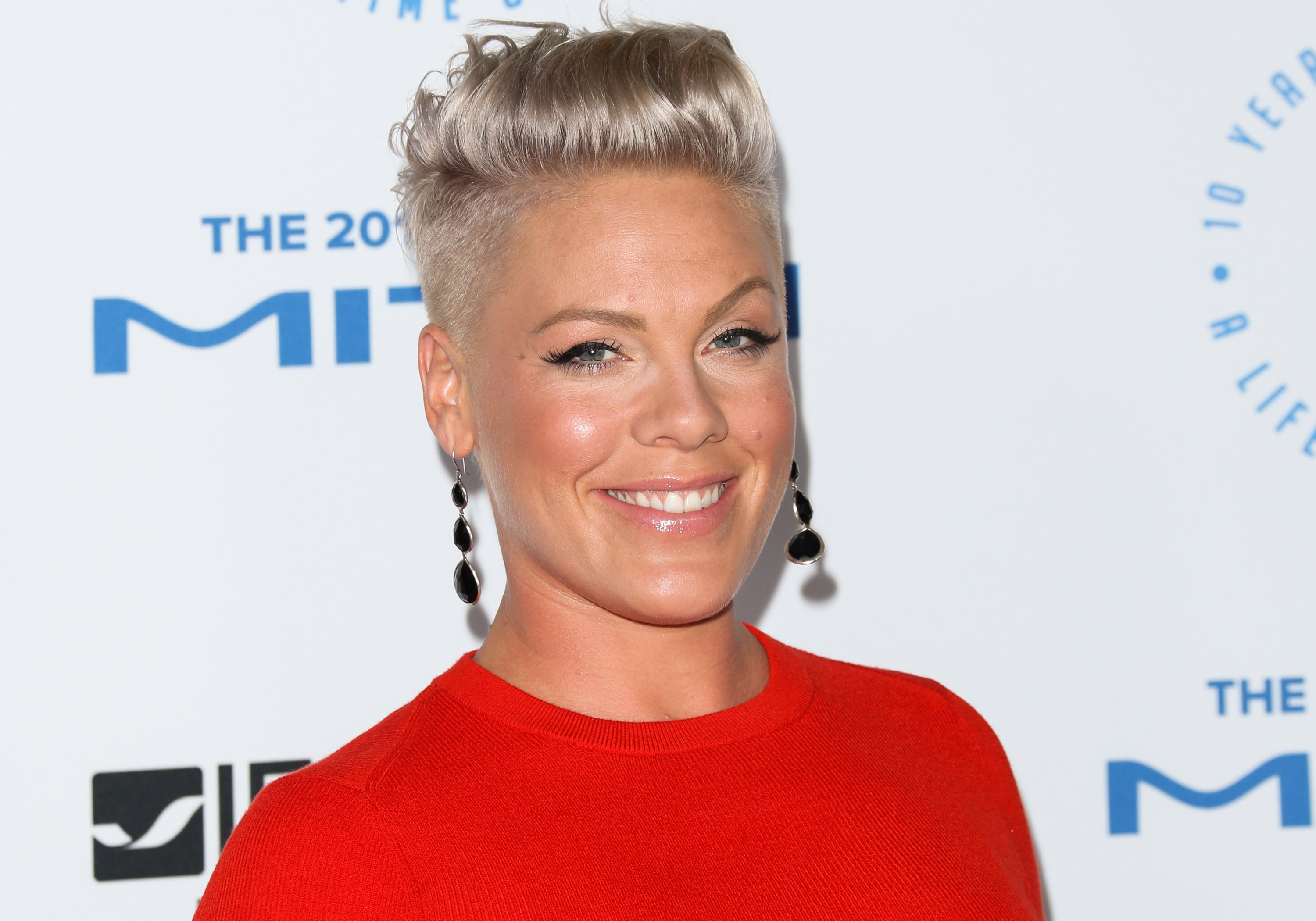 Pink has opened up about her seriously impressive music catalog, admitting there is one song she regrets releasing.
The 44-year-old, real name Alecia Beth Moore Hart, became an instant icon when she dropped her debut single, There You Go, in 2000.
, releasing hits including Try, Just Give Me A Reason and What About Us.
In a candid new interview, the mom-of-two – – delved into some of her favorites, and some tracks she isn't very fond of.
When asked about her best and worst singles, she told the : 'Worst? I mean, there's been so many. Maybe True Love.
'Because it's mean. Carey's got thick skin, but I owe him a love song.
'Oh wait, I did put out that SpongeBob thing, We've Got Scurvy. I wish I never did that. That was a real mistake.'
She continued: 'Best, maybe So What or Get The Party Started. So What was fun from start to finish – writing it, singing it, performing it, the video.
'It was part of what got Carey and I back together.'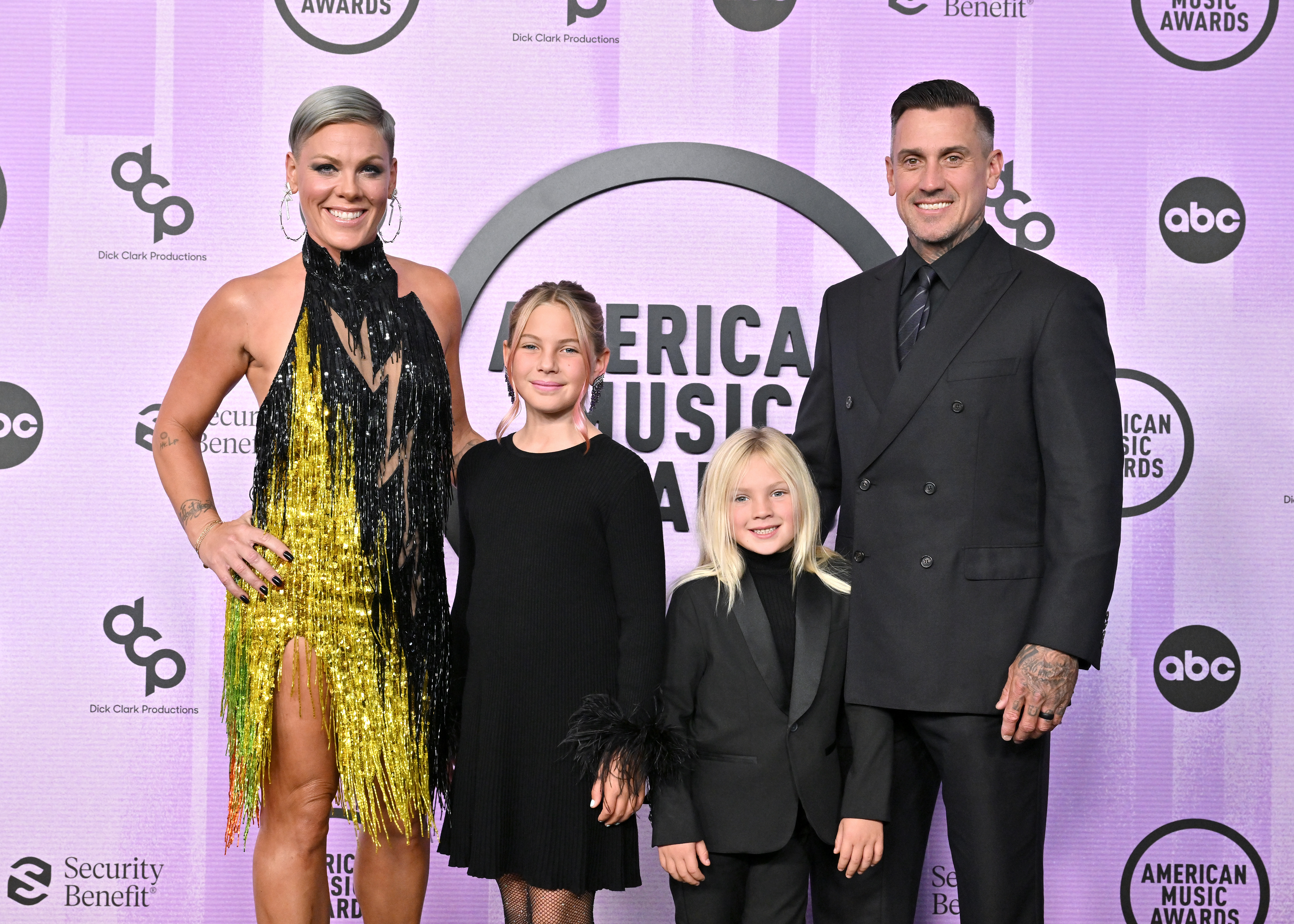 Throughout the years, Pink has earned a reputation for putting on a stunning stage show, belting out songs while flying through the air.
However, the performer was at the end of September, due to health issues.
She was due to perform in Dallas on September 29, but announced that she had to pull out to spend time recovering.
'Hi everyone. I'm very sorry to report that I have come down with a bad sinus infection, and the doctor advised me not to perform tonight,' she said in a statement at the time. 'I am so disappointed.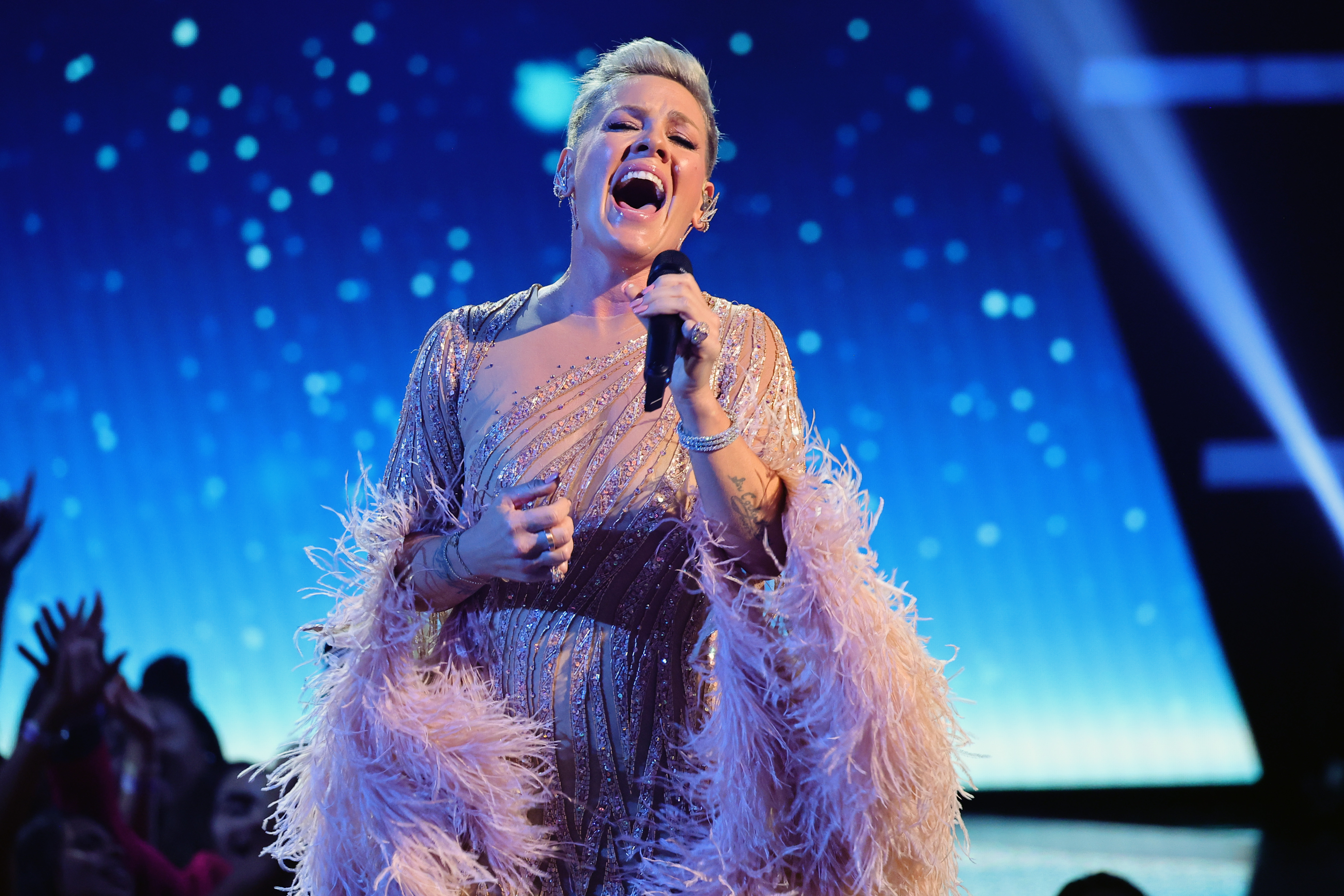 'You know I do everything in my power to never miss a show.'
Pink confirmed that the rescheduled show would instead take place in November, on Sunday 26.
'All tickets will be honored, and it will be a phenomenal show,' she added. 'I hope to see you then, and again, am so deeply sorry for any inconvenience this has caused.
'It is never my intention. Sending you all love x Pink.'