Heather Dubrow shared a heartfelt message following her husband Terry's worrying health scare.
The plastic surgeon, most known for his work on Botched, while at dinner with his wife and their son, Nicholas, in Beverly Hills.
The 64-year-old praised the Real Housewives of Orange County icon, 54, for jumping into action and insisting that he underwent further testing in hospital, which uncovered a TIA (transient ischemic attack) – also known as a mini stroke.
Taking to Instagram, the Bravo star thanked those who had reached out following the concerning news, while urging fans to similar any issues seriously.
'I love this man with my whole heart. I'm beyond grateful that Terry's ok, this could have gone very differently,' she began.
'If you see someone having stroke like symptoms – get them to the hospital. You have 5 hours to get them treatment.
'I wanted to say a HUGE thank you to the doctors, nurses and techs at Hoag Hospital and everyone involved who helped us during this very scary time. Thank you for your kind messages, Terry and I are overwhelmed by your love and support.'
The couple were supported by fans and famous friends in the comments below, including many of Heather's co-stars.
RHOC star Tamra Judge was among the first to reply, penning: 'So happy Terrys okay. So scary! [sic].'
Castmate Taylor Armstrong agreed: 'So glad to hear he's okay. He's very lucky to have you by his side.'
Gina Kirschenheiter wrote: 'Love you guys! So happy he's ok!'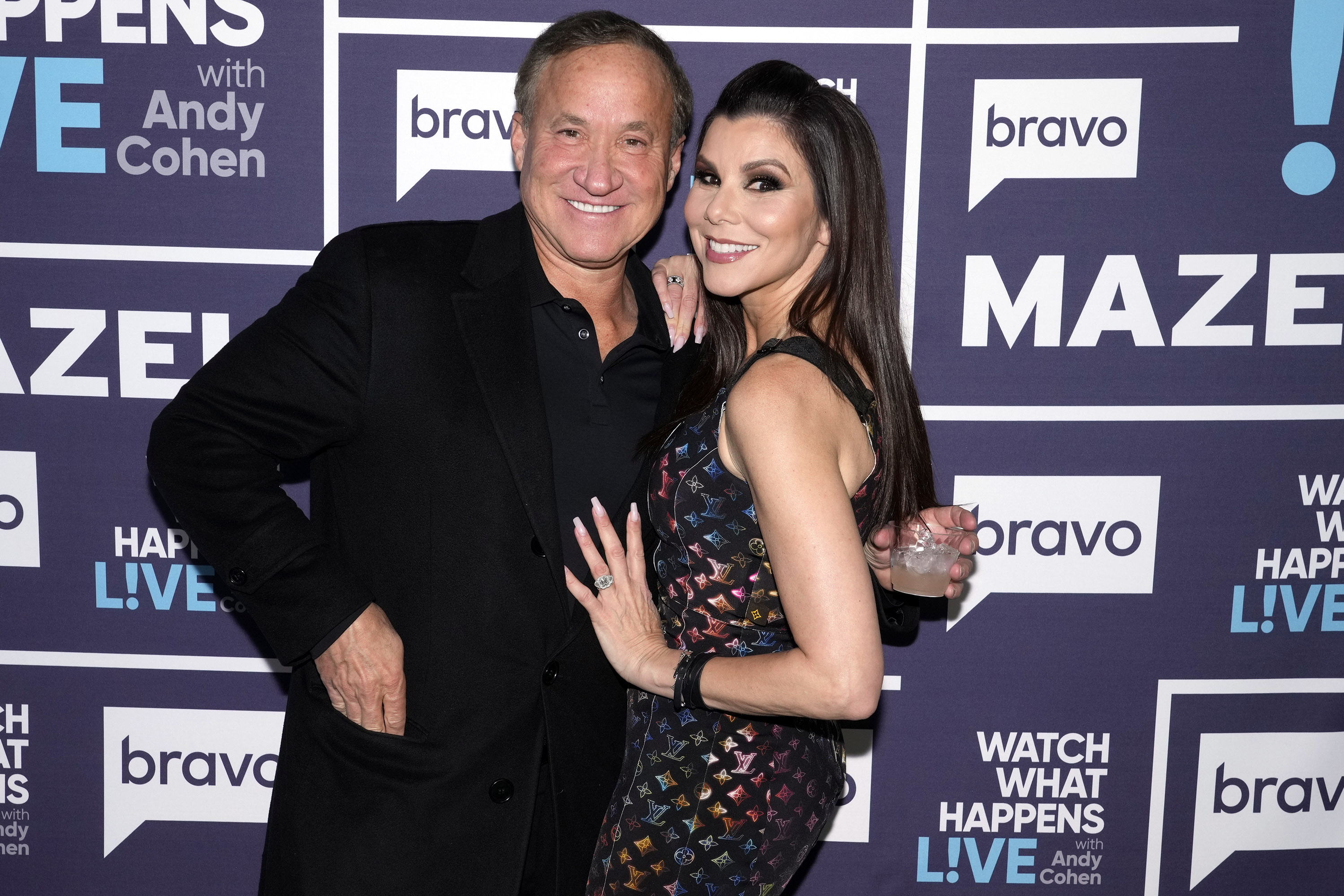 As Below Deck Mediterranean's Captain Sandy Yawn added: 'Only good thoughts!'
Terry opened up about the scare during a recent interview, explaining that he began to show symptoms of a stroke – including slurred speech.
After his son called 911, they were informed that his vitals were normal, but Heather insisted on going to a hospital for a proper check-up, something that her husband initially refused.
Thankfully, he eventually listened as doctors at the facility discovered that he had experienced a TIA – which the NHS website states is caused by a 'temporary disruption in the blood supply to part of the brain'.
They also found that he had a patent foramen ovale (PFO), a hole in the heart, which resulted in a blood clot travelling through to his brain.
What are the symptoms of a stroke?
The outlines that the symptoms of a stroke can be remembered by using the acronym FAST, which stands for Face, Arms, Speech and Time.
When an individual suffers a stroke, they may not be able to smile, their face may have dropped to one side or their mouth or eye may have dropped.
They may not be able to lift both of their arms and keep them up, as one of their arms could be feeling weak or numb.
They may exhibit slurred or unclear speech, or be unable to talk at all and have difficulty understanding if someone else is speaking to them.
People are urged to call 999 if any of these symptoms are spotted.
The charity offers a helpline for anyone who has suffered or been affected by stroke, or if you want further information. You can call the helpline on 0303 3033 100 or email [email protected].
'I learned many things from this terrifying experience,' Terry told . 'One: If you or anyone around you shows possible signs of a stroke, time is critical, you have five hours to get to a hospital to save your life.
'Two: If you have traveled recently, make sure you move frequently to keep blood flowing to prevent clots.
'Three: PFO is more common (20-30%) than people realize and TIAs and strokes can occur in anyone at any age.'
'Listen to your partner. If they are concerned about something don't argue, don't ignore and get it checked out right away. What they see may be very different than what you perceive,' he added.
'Be grateful for those who love you. I love my wife, thank god for Heather and her persistence and insistence. She truly saved my life.'