Fans of Richard Ayoade have voiced their disappointment after the actor contributed to 's new book.
Ayoade and Linehan famously worked together on acclaimed sitcom The IT Crowd, however the Father Ted creator has for several years after.
The Irish comedian has written a book about his life and career, from being behind massively popular sitcoms to on the internet.
This book, Tough Crowd, includes a quote from both Ayoade and presenter on the cover, with Ayoade writing Linehan's 'brilliance in prose is equal to his brilliance as a scriptwriter.'
Ross, meanwhile, wrote that it was a 'must-read book … funny and utterly compelling.'
Fans were clearly surprised to see Ayoade supporting the book, and flocked to Twitter to share their anger, with one saying the actor was 'destroying the reputation … he's carefully crafted over decades.'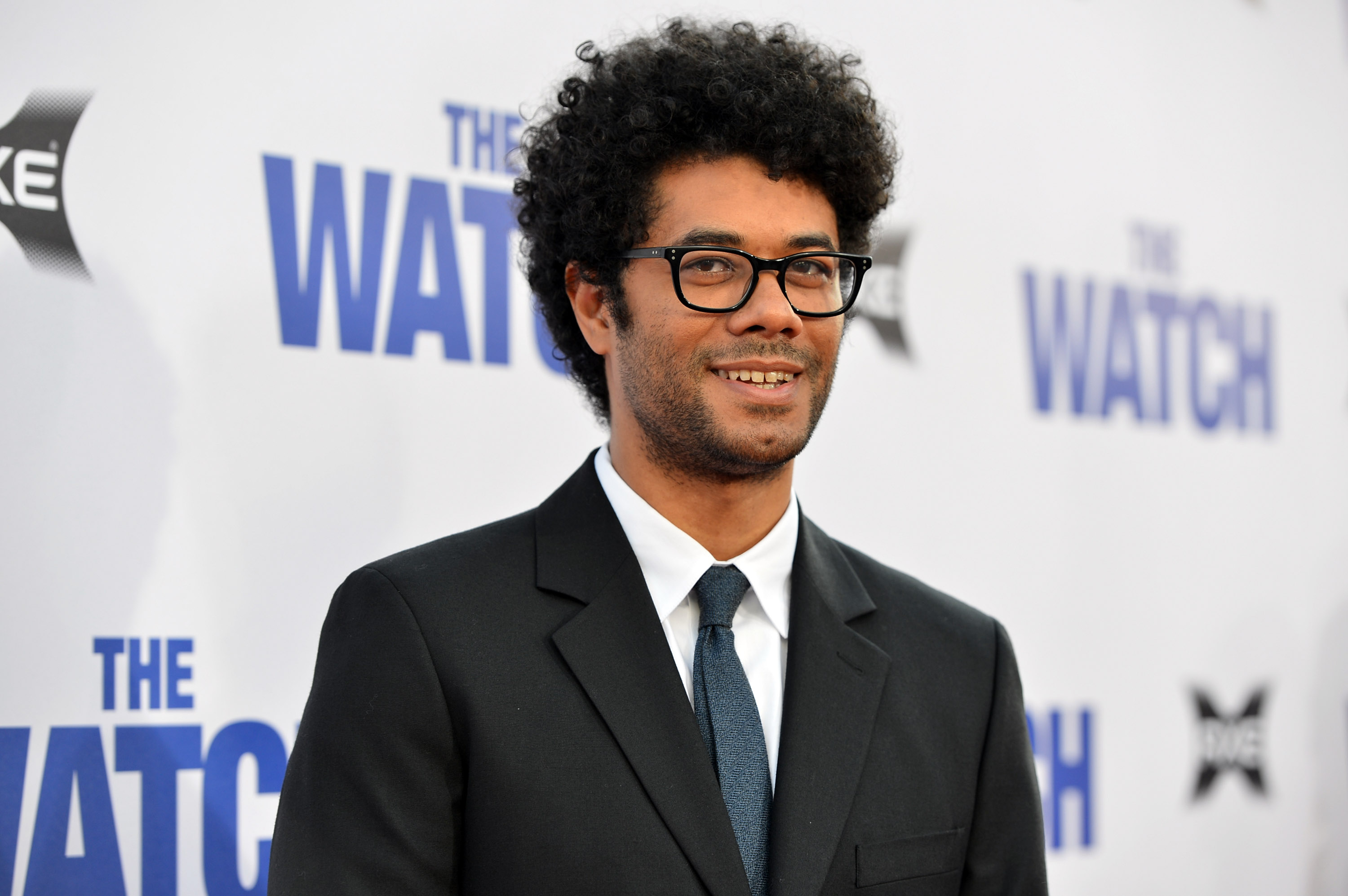 Another claimed Ayoade would 'go on the list of people I used to like but now think are t***s.'
Broadcaster and trans woman India Willoughby said she was 'disappointed' to see Ayoade's endorsement of the book, asking in a later tweet: 'What is wrong with these people?'
Another Twitter user claimed that while it was 'disappointing,' Ayoade is 'no fool, he knew what he was doing.'
And as one put it: 'Richard Ayoade being a terf (trans-excluusive radical feminist) should not be shocking, he's a British comedian of a certain age, but I gotta admit that one stings.'
Others disagreed with the furore however, saying it was essentially a comedic actor recommending a comedic book.
The book reveal comes after Linehan performed on the street in Edinburgh after two venues cancelled his appearances at Edinburgh Fringe.
The Comedy Unleashed event lost both its original and replacement venue due to his outspoken criticisms of the trans rights movement, and  against the original venue.
The Black Books creator has previously compared trans children to 'Nazi experiments' and branded trans rights activism 'evil'.
He previously told MailOnline that trans activists broke up the marriage between him and his wife, and said 'trans-rights activists are the most evil people in the world', claiming he enjoys 'making them angry because they're terrible people'.
He added: 'I want to to make it clear, I'm not talking about trans people, I'm talking about trans rights activists. Two very distinct groups that often have nothing to do with each other. I just think they need to be defeated completely.'
Metro.co.uk has contacted reps for Richard Ayoade for comment.