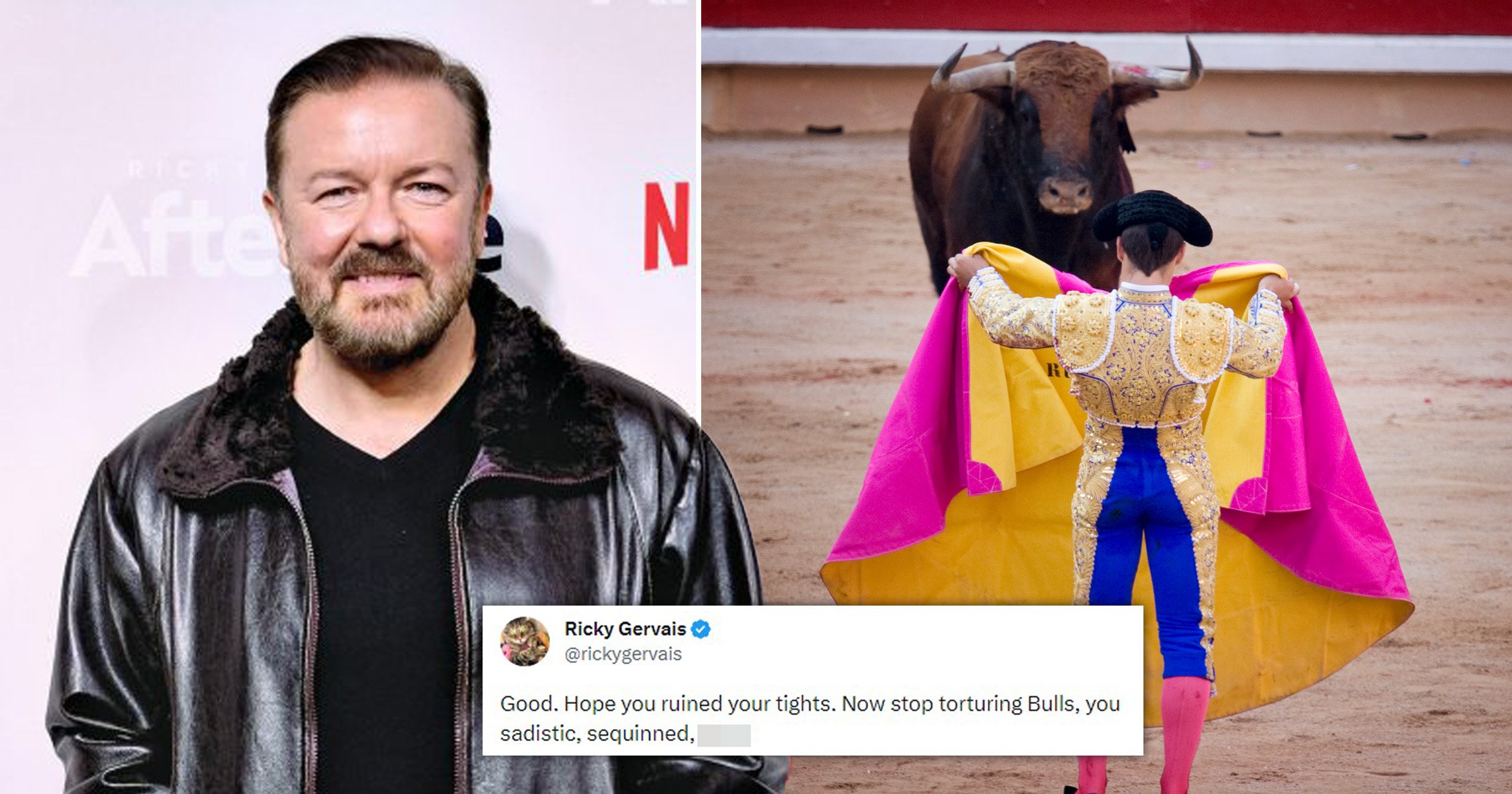 tweeted some choice words after he spotted an article detailing injuries procured by a bullfighter on Tuesday.
The 62-year-old comedian shared his strong feelings towards the sport on and expressed his distaste for the cultural tradition.
Bullfighting is part of the country's heritage and involves a matador or bullfighter, battling the animal in a circular-shaped arena – plaza de toros – until the death of one of the challengers.
However, the actor proved he of the traditional event in a tweet he shared with his 15million followers.
Posting a link to an article by the that outlined a horrific incident during which a in the rectum', the star added his own two cents on the headline.
He emotively commented: 'Good. Hope you ruined your tights. Now stop torturing Bulls, you sadistic, sequinned, c**t.'

Fans jumped to share their feelings on the star's words in the comment section and tweet Ricky back with fervour.
One said: 'I'm amazed that bullfighting is still a thing. It's right up there with bull riding at rodeos. It had its day.'
Another penned: 'Sometimes news is good and some news is bad. But this news is GREAT.'
'You know someone is cool as hell when you see a post & you absolutely love it & just by what they said on that one post you want to follow them & when go to follow them you not only see that you're already following them, but it's Ricky Gervais who wrote the post, now that's cool,' a user explained with enthusiasm.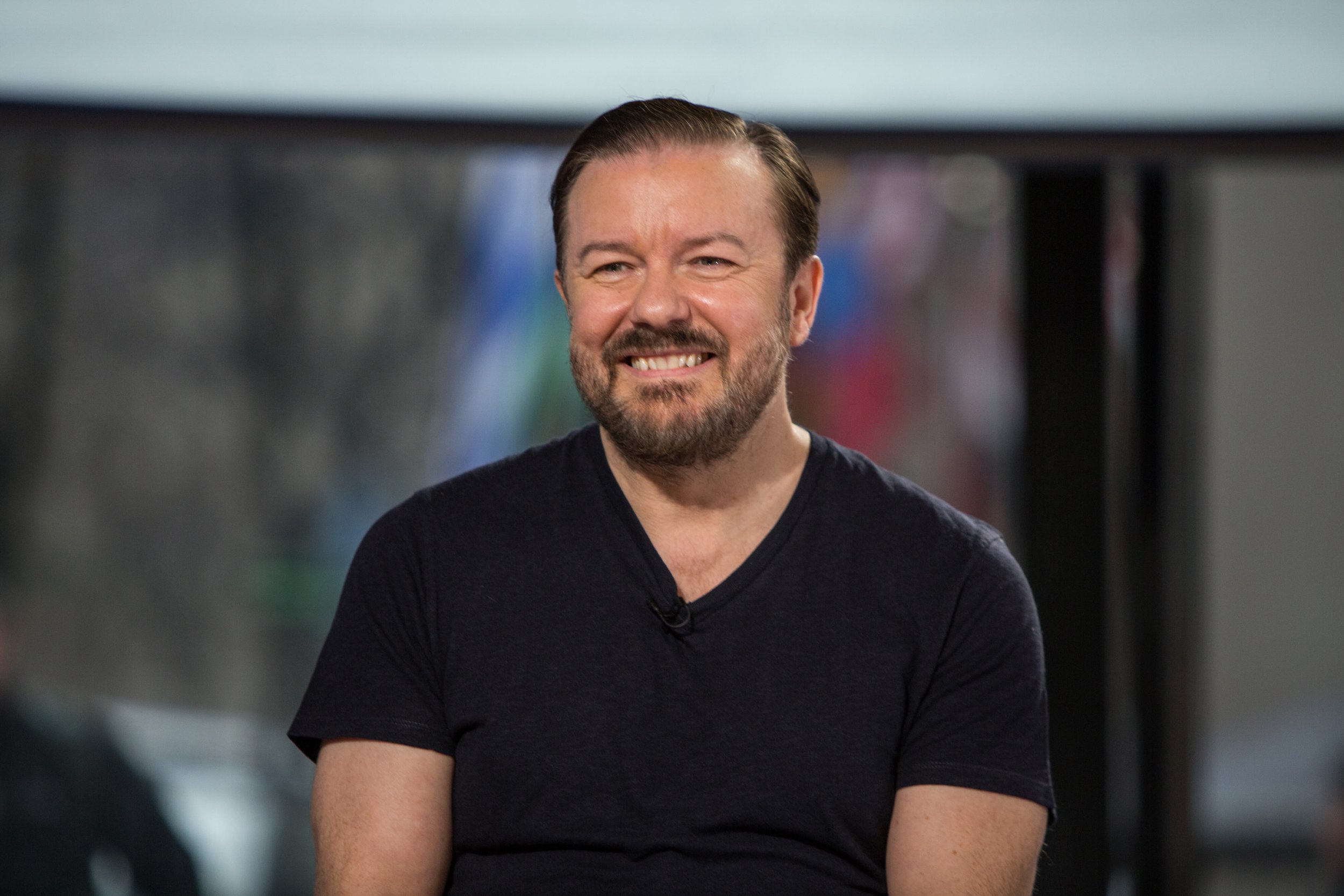 Ricky's tweet came after he revealed his joy at from Glastonbury earlier this summer.
The A-lister was delighted when Wild World and Father and Son singer Yusuf/Cat Stevens, 74, congratulated him on his 62nd birthday.
He called out the creative while Introducing his 70s bop Tea for the Tillerman and said: 'Oh Glastonbury, are you enjoying yourselves. You should be, it's teatime! The only person missing right now is Ricky Gervais.'
Ricky was made aware of the moment by fans on Twitter following which he exclaimed: 'I'm blown away.'