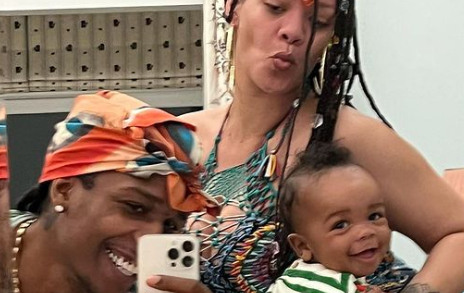 and marked their son RZA's first birthday over the weekend and the tot's birthday cake was nothing short of iconic.
Rihanna, 35, and her partner A$AP Rocky, 34, into the world on May 13 last year, after starting dating in 2020.
In new social media footage, the little boy could be seen giggling away while sitting in front of an enormous, cash-shaped cake.
The gateau had been made to look like wads of $100 bills, truly putting Colin the caterpillar to shame.
Doting dad A$AP marked his firstborn's birthday this month .
Last week,  and was inspired by the Wu-Tang Clan, and on Sunday, rapper A$AP – who is  – confirmed the toddler's first name is RZA.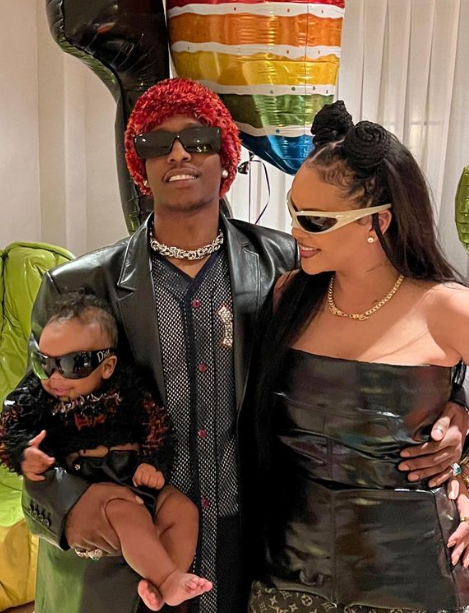 Alongside a slew of fun-filled family photos, the soon-to-be dad-of-two wrote: 'WU TANG IZ 4 DA CHUREN HAPPY 1st BIRTHDAY TO MY 1st BORN . RZA.'
He also posted rare family pictures that showed himself, Rihanna and RZA having plenty of fun.
Rihanna and Rocky's baby is named after producer and rapper RZA, 53, leader of the Wu-Tang Clan, whose real name is Robert Fitzgerald Diggs.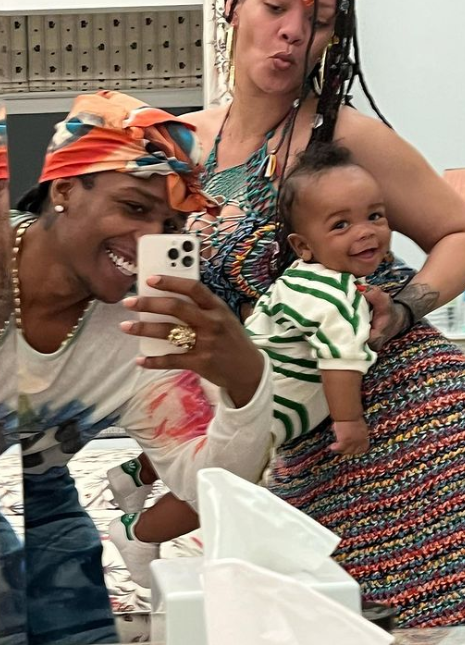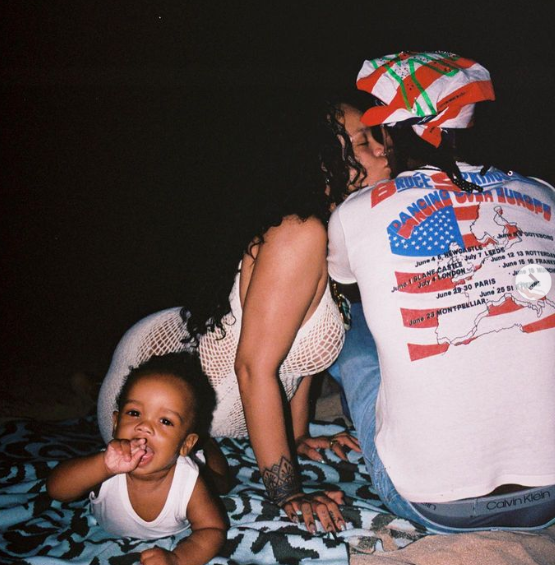 The baby's name also includes dad A$AP's middle name of Athelston.
Among Rihanna's recent hints about her son's secret name include her carrying the smiling boy  as she left a meal at the Giorgio Baldi Italian restaurant in Santa Monica on April 5.
What do you think Rihanna's second child will be called?
Comment Now
She has also been seen in tops emblazoned with RZA's name.
Her partner is also a huge fan of the group, and he has collaborated with Raekwon, 53, from the band on the 2015 song Fly International Luxurious Art.
A$AP Mob, the collective that Rocky belongs to, also earned comparisons to the legendary hip-hop group early in its existence.