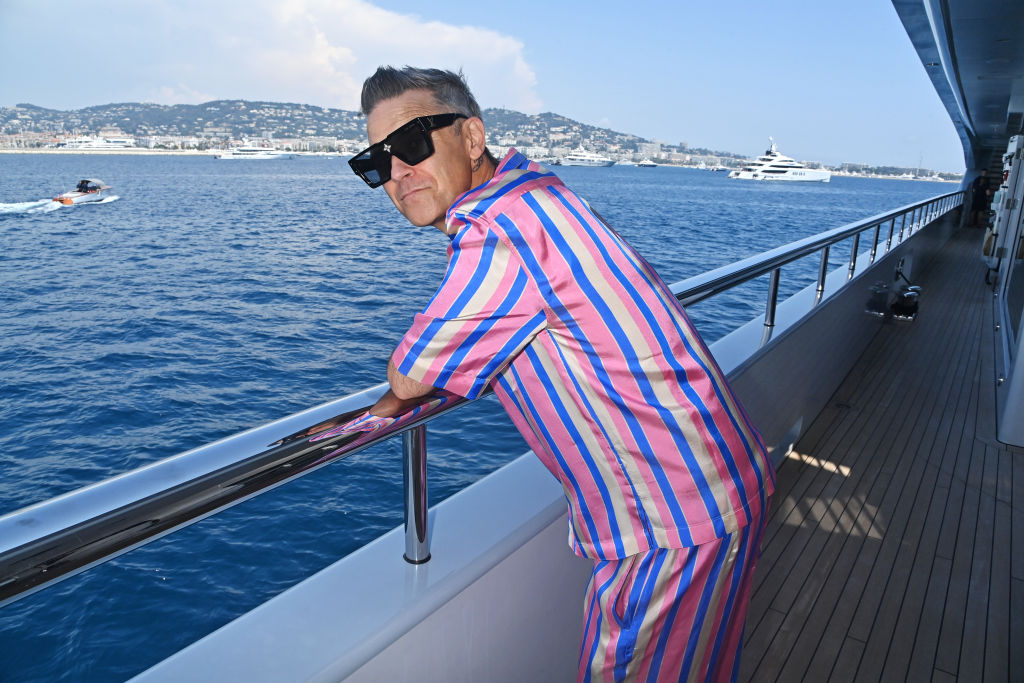 It turns out is a bit of a sucker for plastic surgery.
The, 49, is and he is about the various cosmetic procedures he's had done.
After Botox, Robbie jokes he can't get angry anymore – but reckons you can't really tell, noting that people's 'image' of plastic surgery are a load of 'bad examples'.
He's now looking forward to his 50th birthday treat to himself, for which he is going to get 'Turkey teeth' and a £20,000 neck lift, he revealed in a recent interview with .
The Rock DJ singer also added that most people in the entertainment industry have undergone cosmetic surgery, but 90% of it is pretty well done so you wouldn't realise.
'I am looking about for the people that do the best teeth,' he explained. 'I want to see examples where you go, "Oh, I didn't know you'd had it done . . ." I don't want TV teeth.
'I will do it and I will get a neck lift too. I'm gifting that to myself next year.'
Robbie continued: 'I'm going for a consultation around Christmas – my 50th birthday present to myself."
Also explaining how he's going through 'manopause' Robbie confessed his party days of the 1990s and noughties are catching up with him.
With low testosterone, Robbie explained how his hair is 'thinning' and his serotonin and dopamine – the neurotransmitters that produce happiness and rewards-based feelings – is wearing off too.
Is 'manopause' real?
According to Mayo Clinic, yes. But it's not as noticeable or dramatic as menopause is for women.
'In women, ovulation ends and hormone production plummets during a relatively short period of time,' the medical site states.
'This is known as menopause. In men, production of testosterone and other hormones declines over a period of many years and the consequences aren't necessarily clear.'
Many men see no symptoms of 'manopause' – and if they do, these can be caused by a whole load of other things such as weight, age, medication use – but some might experience:
Reduced sexual desire and activity
Decreased spontaneous erections or erectile dysfunction
Breast discomfort or swelling
Infertility
Height loss, low trauma fracture or low bone mineral density
Hot flushes or sweats
Others might also notice decreased energy, mood, confidence, and sleep disturbances.
The reality is – the renowned party animal noted – that he is 'f***ing knackered'.
On top of his 'manopause' Robbie also explained how he suffers with insomnia, not being able to fall asleep until around 6.
This comes after the Angels hitmaker revealed he lost a lot of weight using a after he was cruelly shamed by fat-phobic comments.
Since starting the  – also used by Sharon Osbourne and originally developed for managing type 2  – Robbie has lost 26 pounds.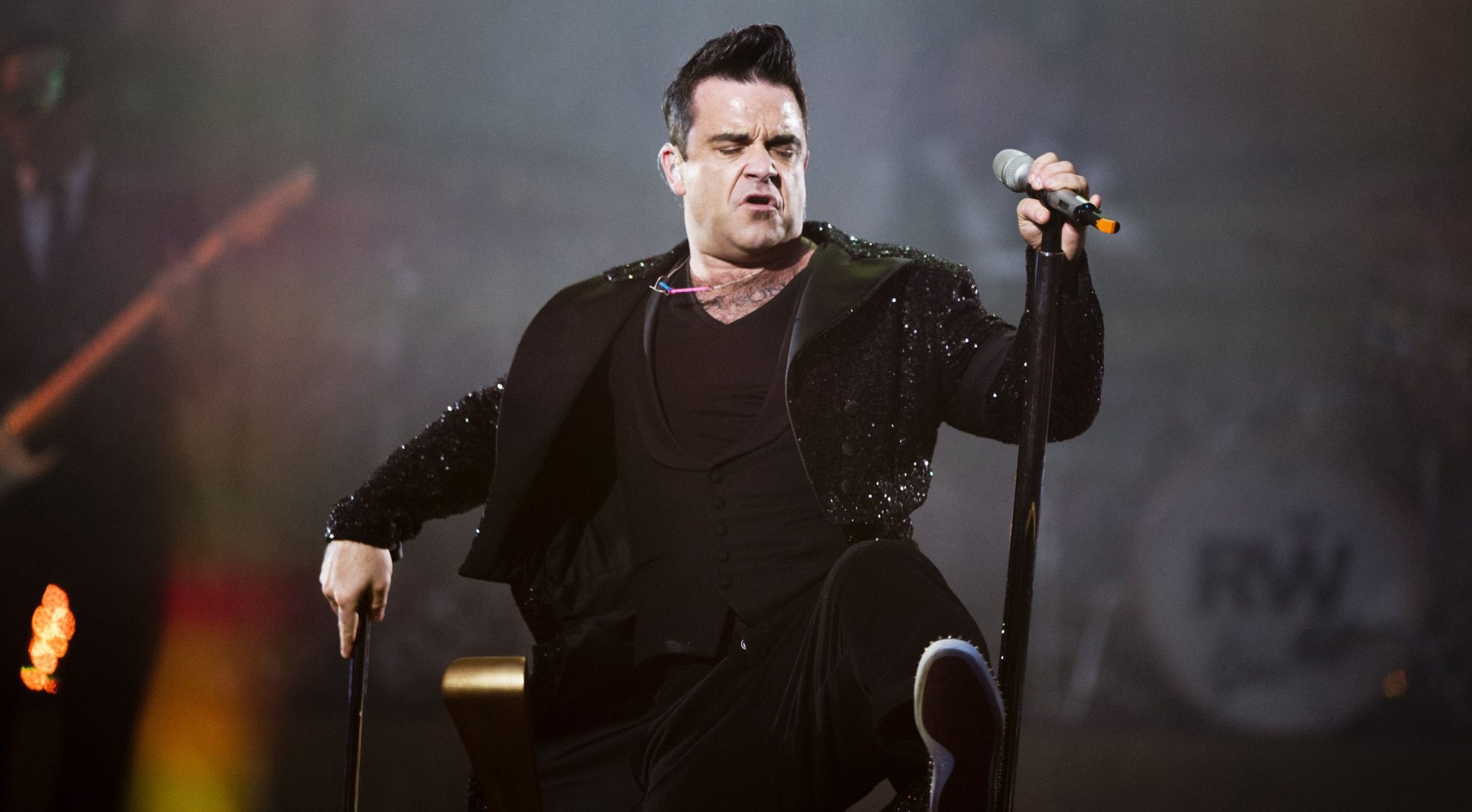 The Let Me Entertain You singer wanted to shed pounds as he was suffering from a 'maddening' and body-critical inner voice he compared to , who has previously .
'I need it, medically. I've been diagnosed with type 2 self-loathing. It's shockingly catastrophic to my  to be bigger,' he said in the interview .
Robbie has previously opened up about his experience of – a mental health condition where sufferers think they look different to how others see them.
In this latest interview he also admitted he's had 'all the 'rexias' – referring to eating disorder anorexia.
'I could write a book about self-loathing where my body image is concerned,' he wrote on Instagram in April.
'Like pure self-hatred, the ugliness of feeling ugly. I'm body dysmorphic and on top of being dysmorphic at times, I can be 40+ pounds overweight.
'So you can imagine what my mind sees. Or maybe you can't either way it's a disaster.'
The musician began his career in 1990 with popular boyband alongside , , , and .
After leaving the group in 1995, he launched his solo career the following year and went on to receive a record 18 .
Now, Robbie is about to release adocumentary – called Robbie Williams – about his life, in which he will open up about his struggles.
The limited docu-series will be available to watch on November 8.