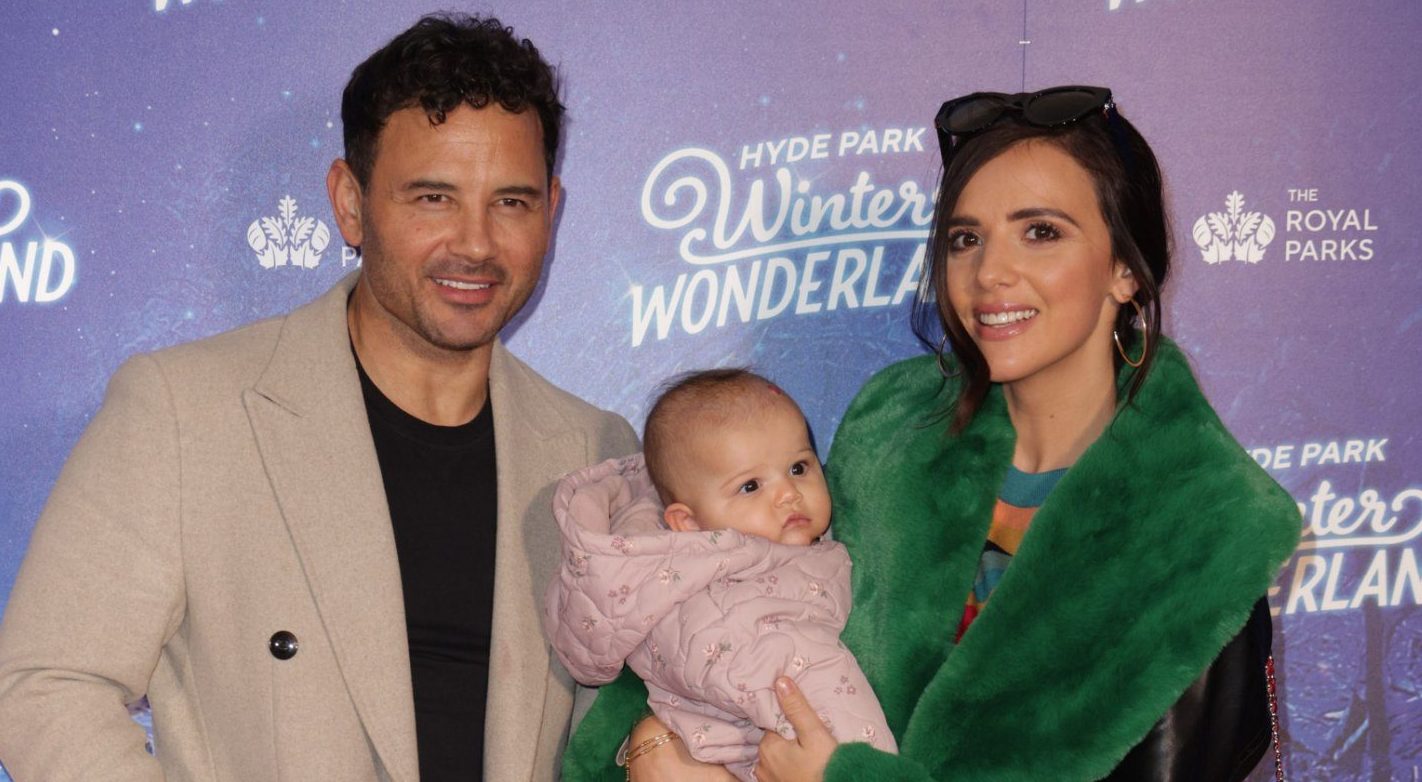 has updated fans on his one-year-old daughter
The former Coronation Street star, 39, They also have three-year-old son, Roman, and Ryan
Over the weekend, the star couple shared the worrying news that their youngest was poorly.
The famous parents didn't go into detail, but Lucy shared a photo of herself cuddling Lilah in a hospital bed, saying she was in need of 'mummy cuddles'.
As a result, Lucy confirmed she would not be able to attend a planned retreat in  for her business, as she remained by her daughter's side.
Thankfully, not only is Lilah now back home, but she's on the mend.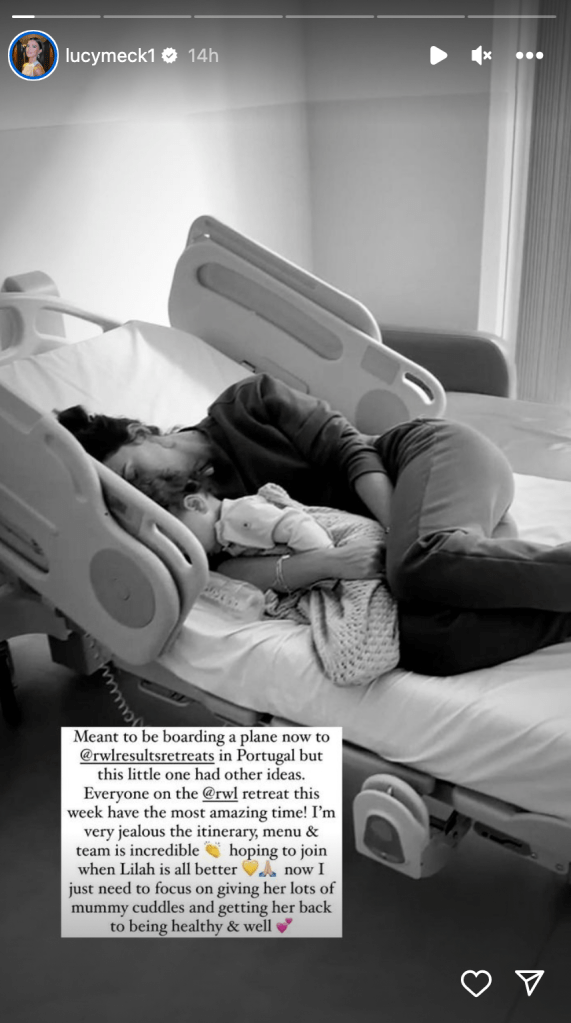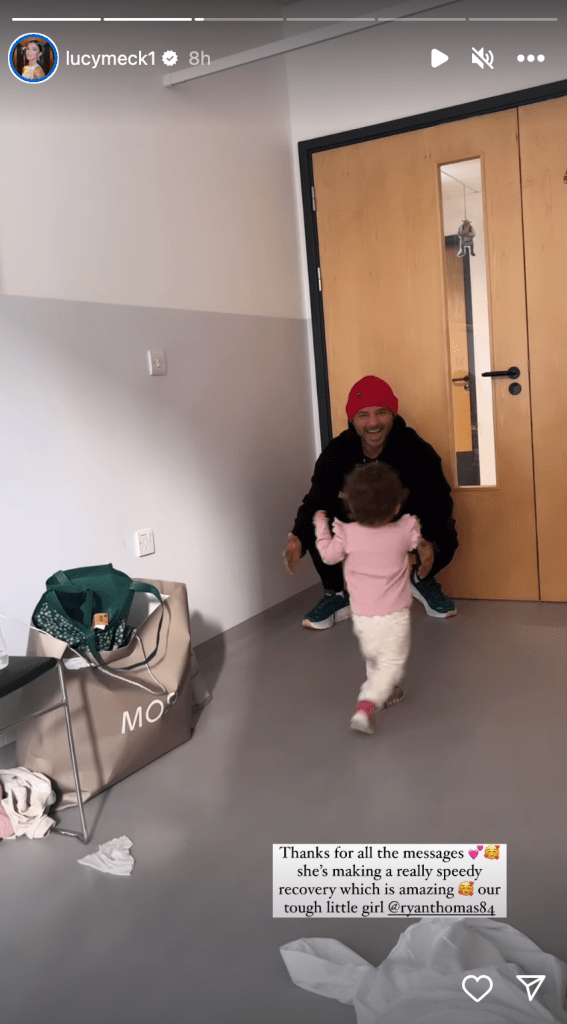 Taking to his Instagram Story on Monday night (October 16), captured the wholesome moment she was reunited with her mum – and it's enough to melt even the coldest of hearts.
'We're gonna go and surprise mummy, aren't we?', he asked his little girl as she sat in the bag of the car after being discharged.
'Are we gonna surprise mummy? We're coming home! Are we coming home?', he asked her.
Unsurprisingly, after quite the ordeal, Lilah was less than animated.
Mum Lucy more than made up for her lack of enthusiasm, however, as Ryan filmed her opening the door to find Lilah on the step, trying to crawl inside.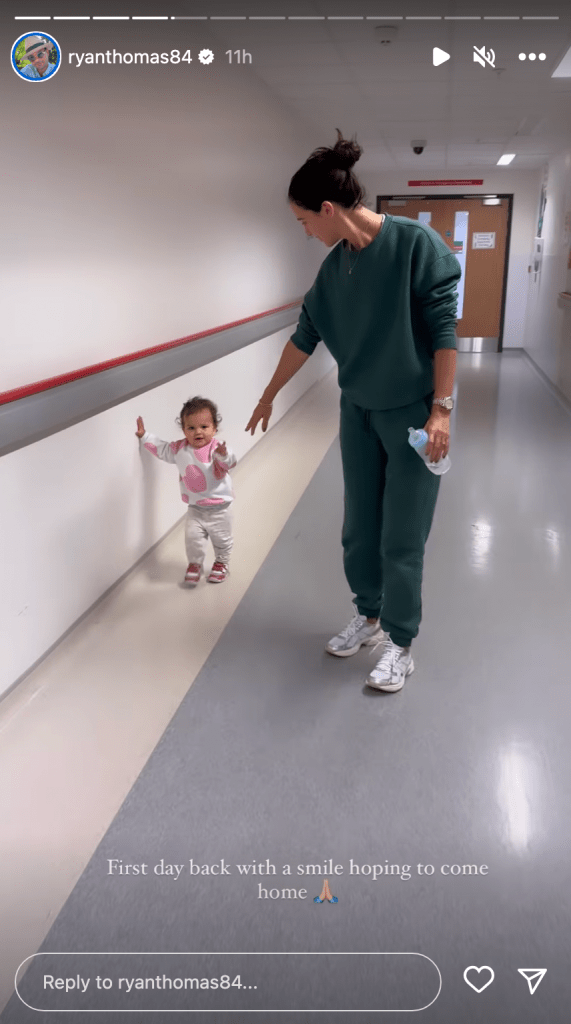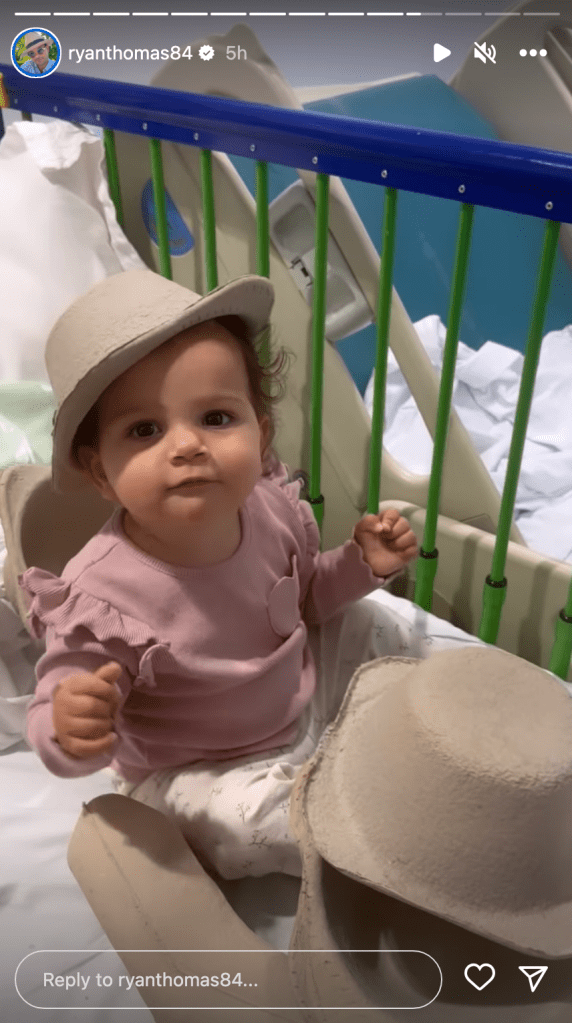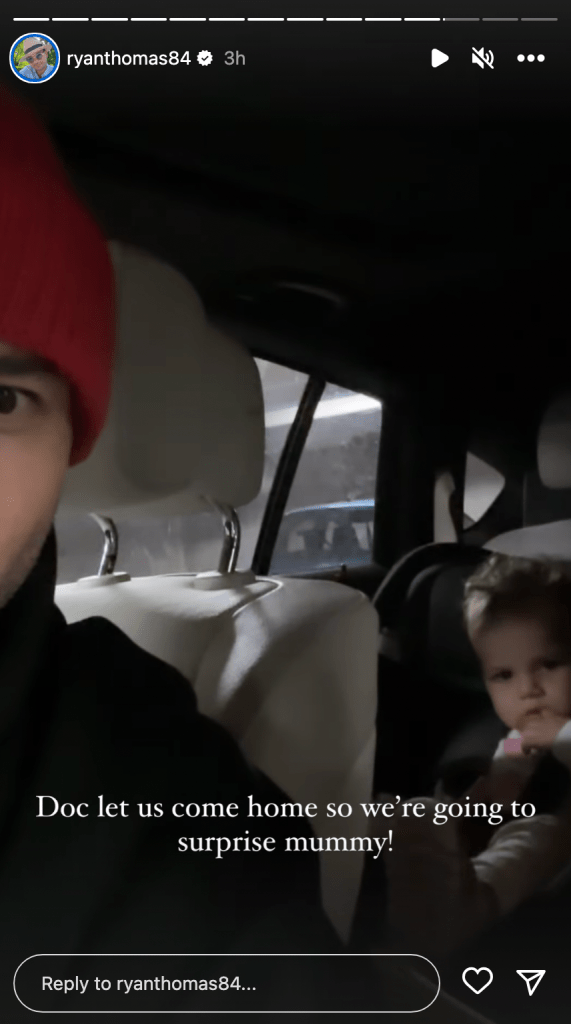 'Oh my goodness! Oh my goodness!', she exclaimed with a smile.
The reality TV star instantly picked up her daughter and cuddled her tightly, for a group hug.
'You didn't tell me! I was so worried!', she laughed to Ryan, who hailed it the 'best surprise ever'.
Reposting the sweet video to her own Instagram Story, Lucy added: 'The best surprise, I thought she was in another night, so happy the hospital let her home.'
Lucy confirmed that Lilah will have 'home visits to check on her' but she is, of course, 'so happy' to have her back.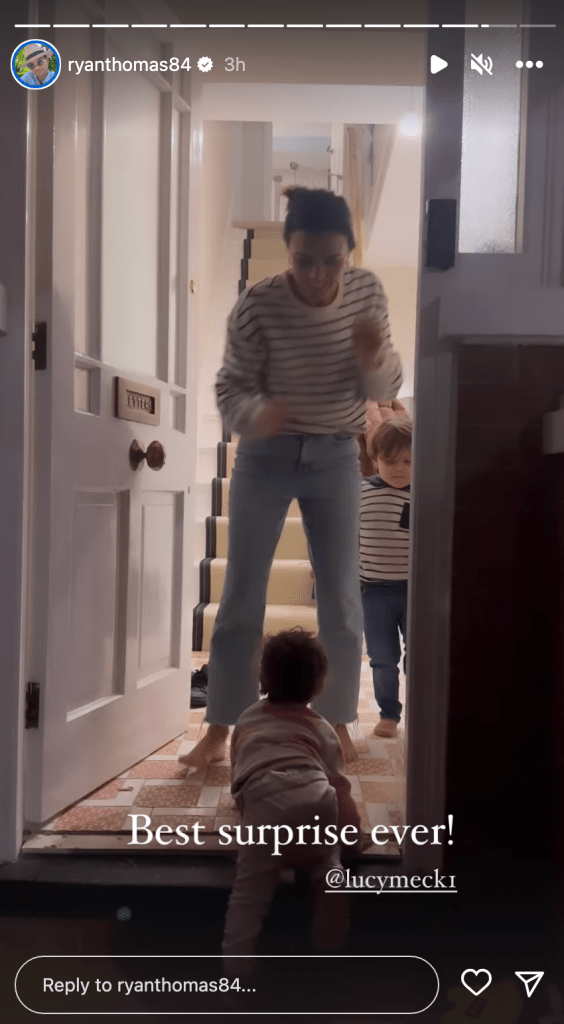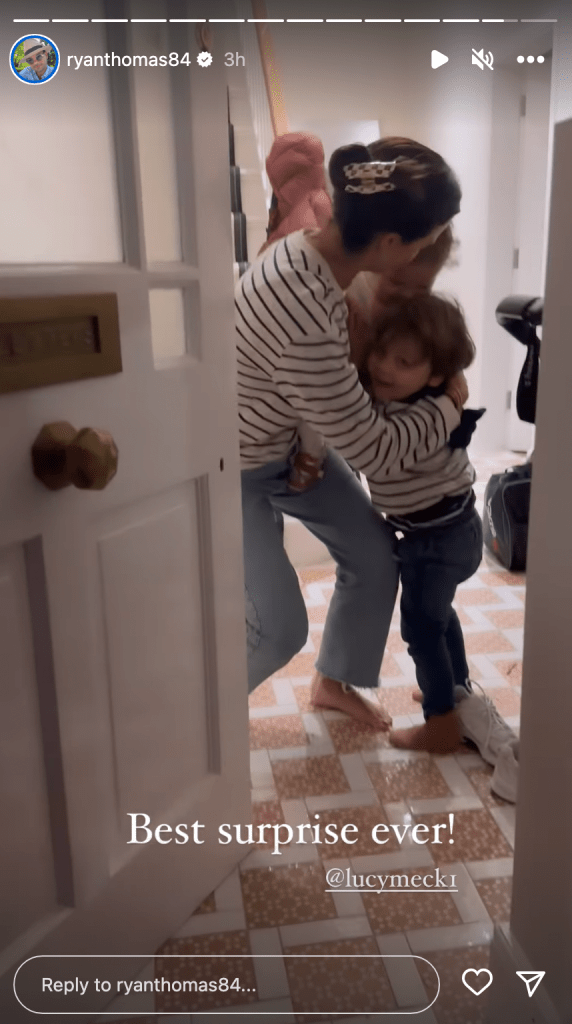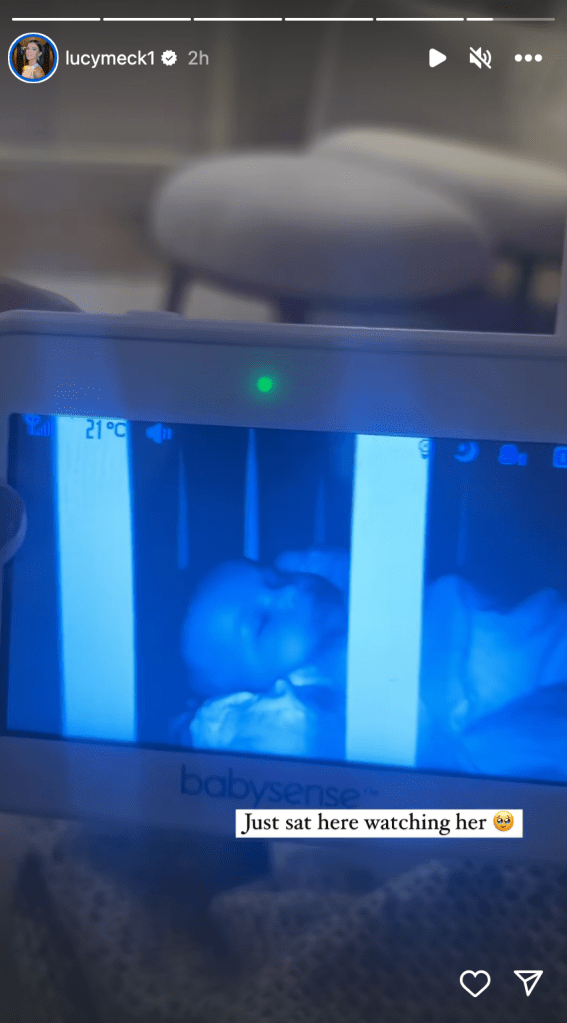 A few hours later after Lilah had gone to bed, Lucy filmed a video from the sofa as she watched her daughter sleeping on the baby monitor.
Earlier in the day, the influencer also informed fans that Lilah was 'making a speedy recovery' as she videoed her running around the hospital with her doting dad.
'Thanks for all the messages', she penned.
'She's making a really speedy recovery which is amazing. Our tough little girl'.