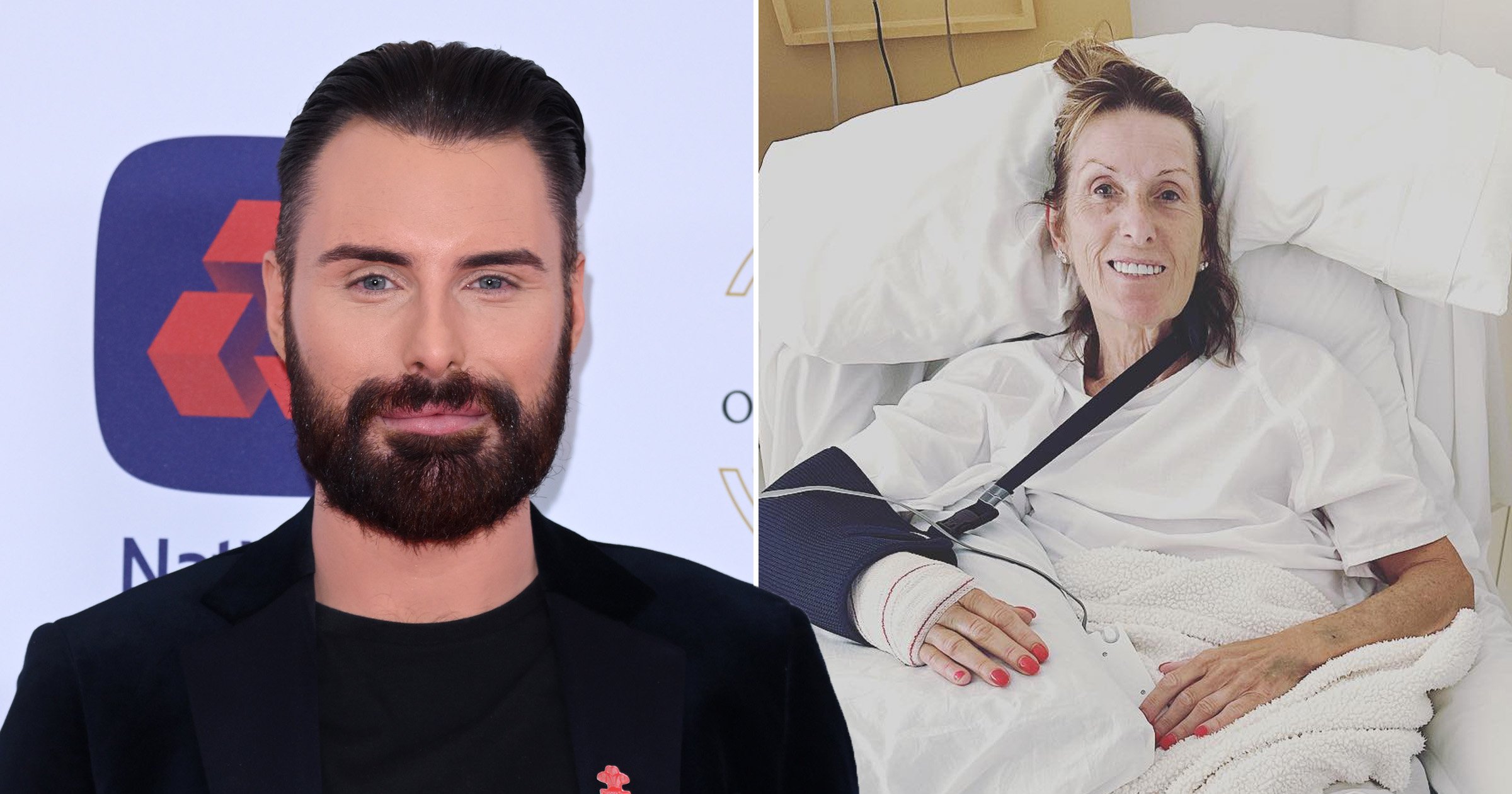 has pleaded with his fans for help as his mother Linda is struggling to get booked in for surgery with the 'on its knees'.
The former star's mum is recovering afterduring her first foreign holiday in 10 years, and now he was opened up on the continued struggle to secure her the treatment she needs.
On Monday, he wrote on X (formerly Twitter): 'My mum has been home 4 days, tried to book her in private (because luckily I can afford that) for her arm and leg, won't take her because surgery wasn't done by them, since Friday have been waiting for the NHS hospital to come back to me, have been number 76 in the Queue since this morning finally get through to be told they haven't received her referral (which they have).'
He pointed out his 71-year-old mum suffers with 'other serious health issues' and while he appreciates the challenges faced by the National Health Service, he is trying to do all he can to help her.
Rylan continued: 'I know the NHS is on its knees at the minute but what on earth would she do without family around her.
'I've now been told there's nothing else the gp surgery can do (who have been great) so here with my mum in 2 casts, she needs her stitches and staples removed this week, and then her physio can begin, at a loose end here, any advice from doctors/nurses on here would be great thanks x (sic)'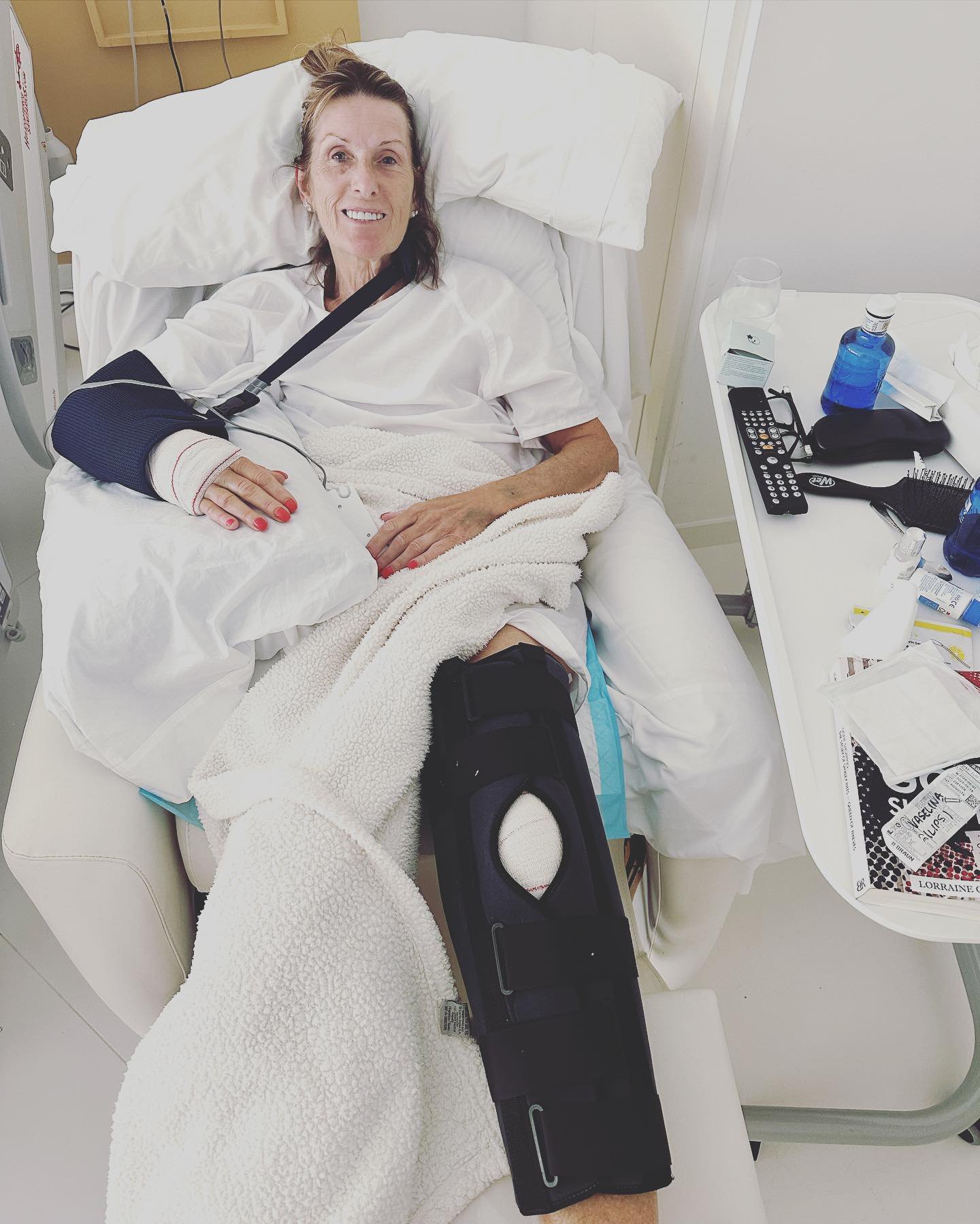 He also asked if any of his followers on social media know of 'any private hospitals medical groups in the Essex area' where she could be accepted as an outpatient.
He admitted: 'If I can afford for her to go private I'd much rather that as it's one less patient the already exhausted NHS won't have to worry about . Thank u x (sic)'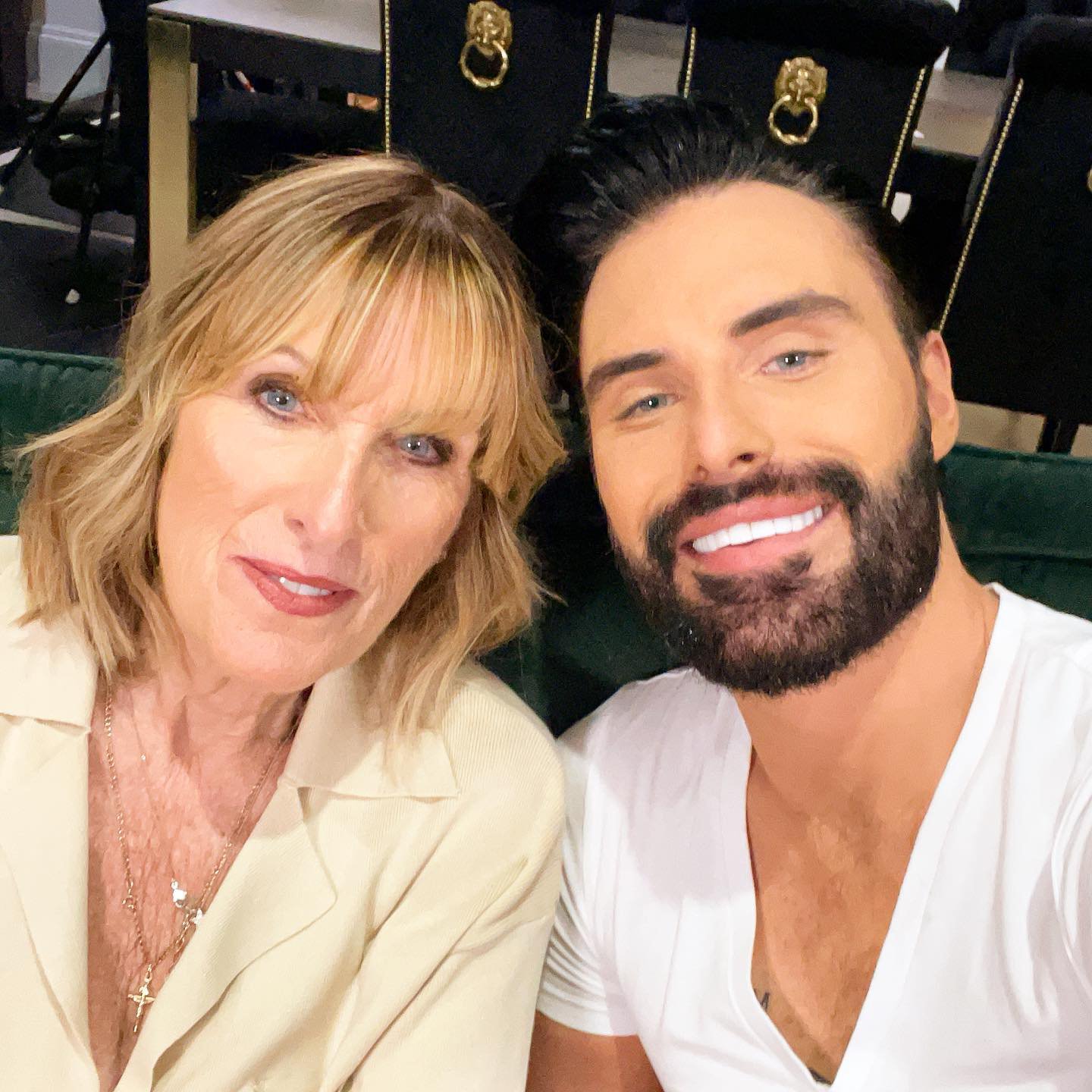 He later reveals that the GP 'sent two urgent referrals', but now the family are having to 'wait' despite the 'time sensitive' nature with his mum needing her staples removed.
Rylan noted he's 'not sure of implications if they are left in longer', but thanked everyone for their advice.
On September 1, the BBC Radio 2 presenter had revealed on social media that he would skip his show saying 'my priority at the moment is my mum' after her 'bad fall'.
Rylan said Linda, who appeared to co-present on the show last year in honour of Mother's Day, will not make a new appearance for now as she recovers.
The pair have been a returning presence on Channel 4's Celebrity Gogglebox with stand-out moments including Clark mocking his mother for her pronunciation of tzatziki and naan bread.