has revealed his mum Linda has been rushed to hospital after an accident on holiday.
Linda, who suffered a 'bad fall' and now has to have surgery, meaning star Rylan is unable to return to his Radio show as he looks after his mum.
He wrote on X, formerly known as Twitter: 'So unfortunately I took my mum away on her first holiday in a good few years and sadly she's had quite a bad fall, resulting in her having to have surgery out here.
'She's not in the best health with her other conditions and this has made it more complicated.'
Shouting out to for stepping in, Rylan went on: 'Cheers Scott for covering me at Radio 2 and thanks to the people out here that have sent their well wishes.
'Praying for a successful surgery and a quick recovery.
'Will update you on mummy Linda as and when I can x.'
Rylan has previously , who he often appears on the Gogglebox sofa with.
Chatting to Metro.co.uk last year, he told us about how his mum was his absolute rock , following his  Dan Neal in June 2021 after six years of marriage.
He shared: 'I wouldn't be here if it wasn't for my mum. I stayed with my mum for that whole time… it was almost like I regressed to being a child again.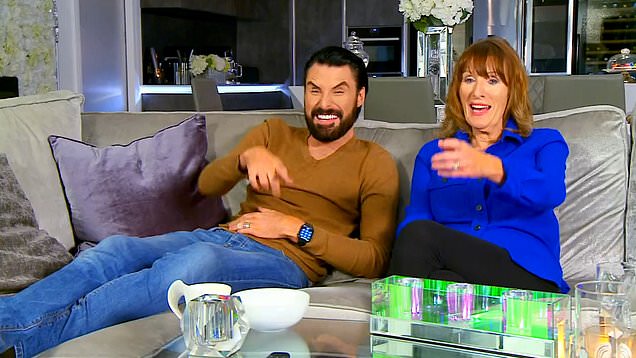 'I couldn't have done it without her,' the former It Takes Two host said. 
Linda recently got on board for a one-off cameo during Rylan's Saturday afternoon radio show, as viewers were treated to phone-ins from some of her pals.
Despite his , Rylan admitted he had reservations about bringing on the most important lady in his life onto his programme. 
He joked to us: 'I was so worried she'd say f**k!
'It was amazing, I said to her, "Do you want to do it again?" She was like "No". She's 70 this year!'
He elsewhere spoke about how Linda has been offered so many deals with him which they've had to turn down.
'We've been offered hundreds of things. We got asked to do a travel show and the chance to go here and go there. It would be hilarious, but she's just not well enough to do it,' he told .
'Gogglebox is enough for us. She feels comfortable doing that show ­because we're just sat in my kitchen.'