have issued a joint statement following the death of .
The Bring It All Back hitmaker on Friday (April 7), leaving his bandmates 'devastated'.
Announcing the shock news, the band wrote: 'We are truly devastated by the passing of our brother Paul.
'There are no words to describe the deep sadness and loss we all feel.
'We were so lucky to have had him in our lives and are thankful for the amazing memories we have.
'He will be so deeply missed by each and every one of us.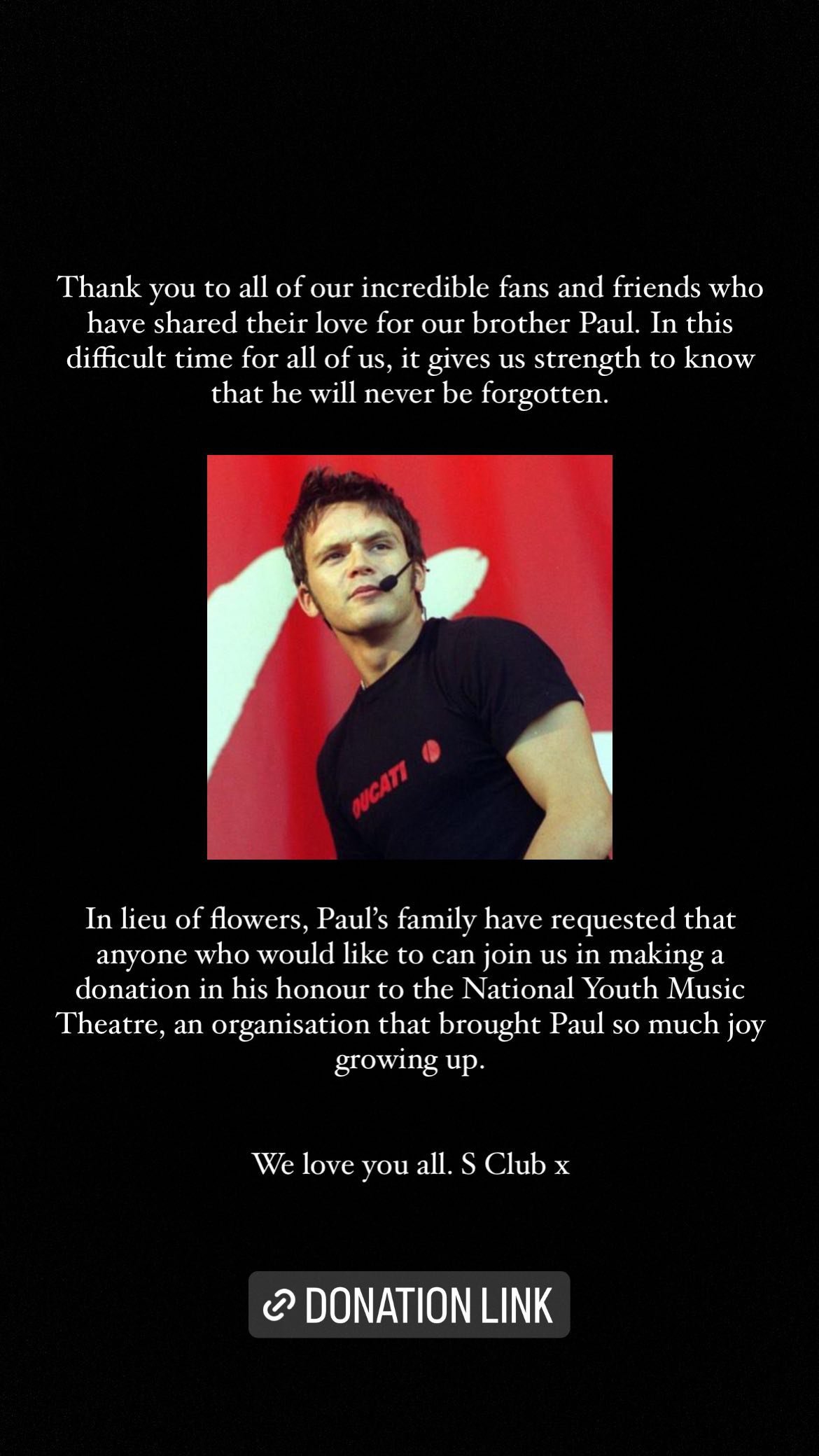 'We ask that you respect the privacy of his family and of the band at this time.'
In a follow-up post on the official S Club page, they have now expressed their gratitude for
'Thank you to all our incredible fans and friends who have shared their love for our brother Paul,' they penned on Instagram.
'In this difficult time for all of us, it gives us strength to know he'll never be forgotten.'
They continued: 'In lieu of flowers, Paul's family have requested that anyone who would like to can join us in making a donation in his honour to the National Youth Music Theatre, an organisation that brought Paul so much joy growing up.'
Signing off, they concluded: 'We love you all. S Club x'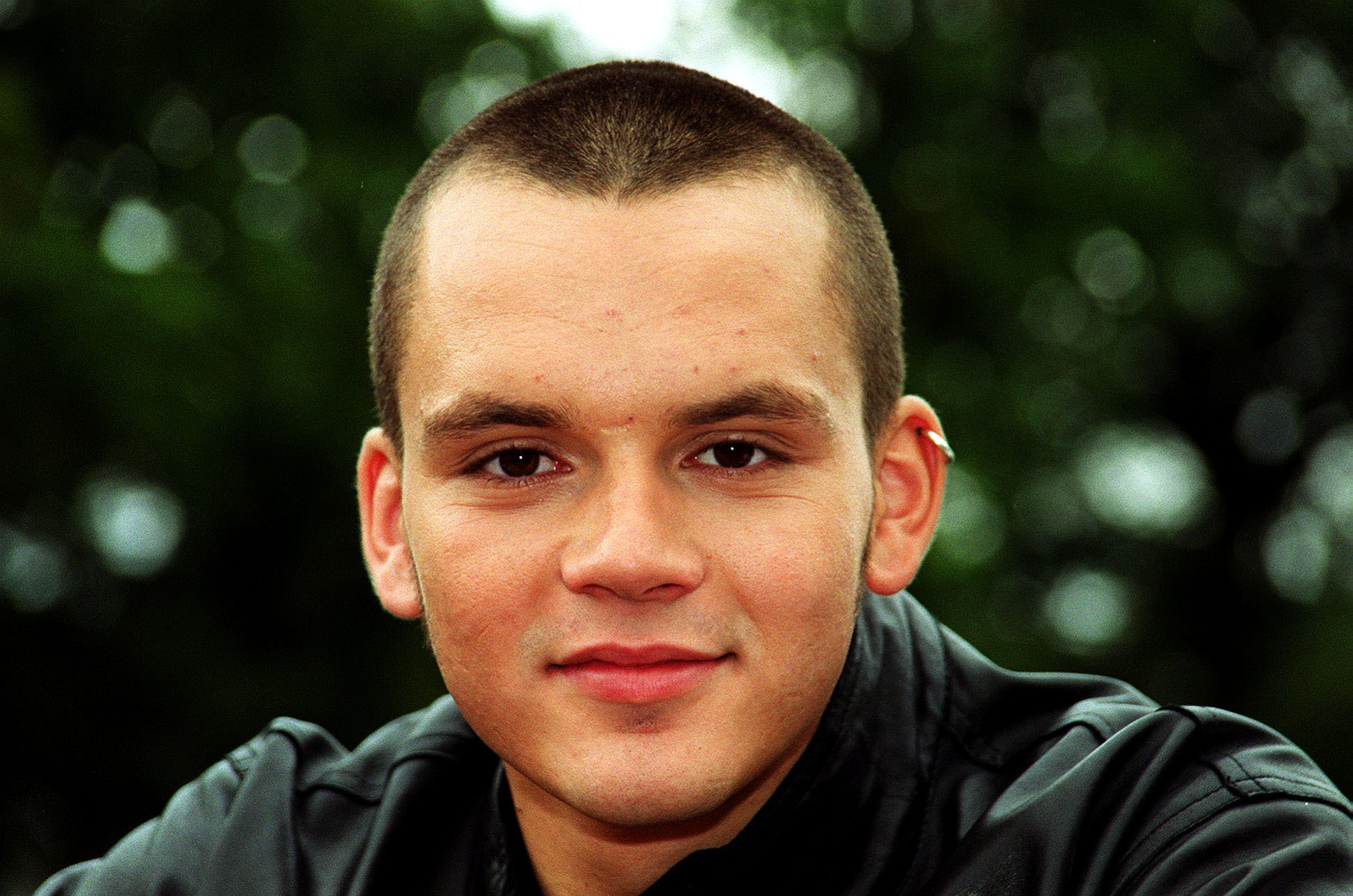 In their first posts since the news broke, bandmates Rachel Stevens, Tina Barrett and Jo O'Meara re-posted the image to their own Instagram Stories.
Cattermole's death came just appearing in high spirits as he larked around and threw stones.
The Reach singer was due to hit the road later this year with his fellow S Clubbers, as they recently announced a reunion tour in honour of their 25th anniversary.
Speaking on coming back together, the band – who last performed as a full ensemble on their 2015 reunion tour – said at the time: 'After eight years, it feels amazing to announce that we're reuniting and performing together again.
'We're so excited to bring the S Club Party back to our fans across the country to celebrate 25 years of S Club 7. We can't even believe it's been so long!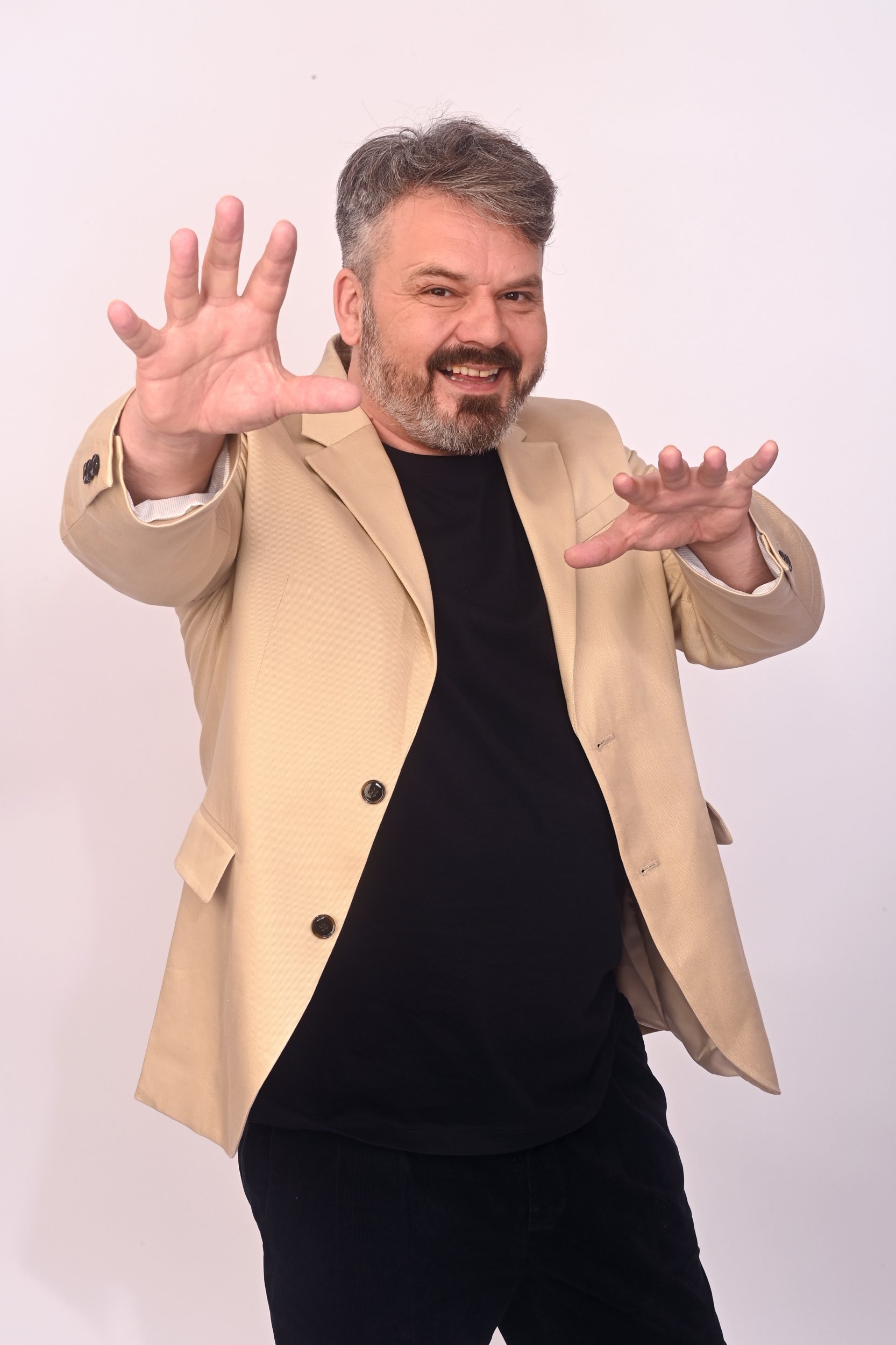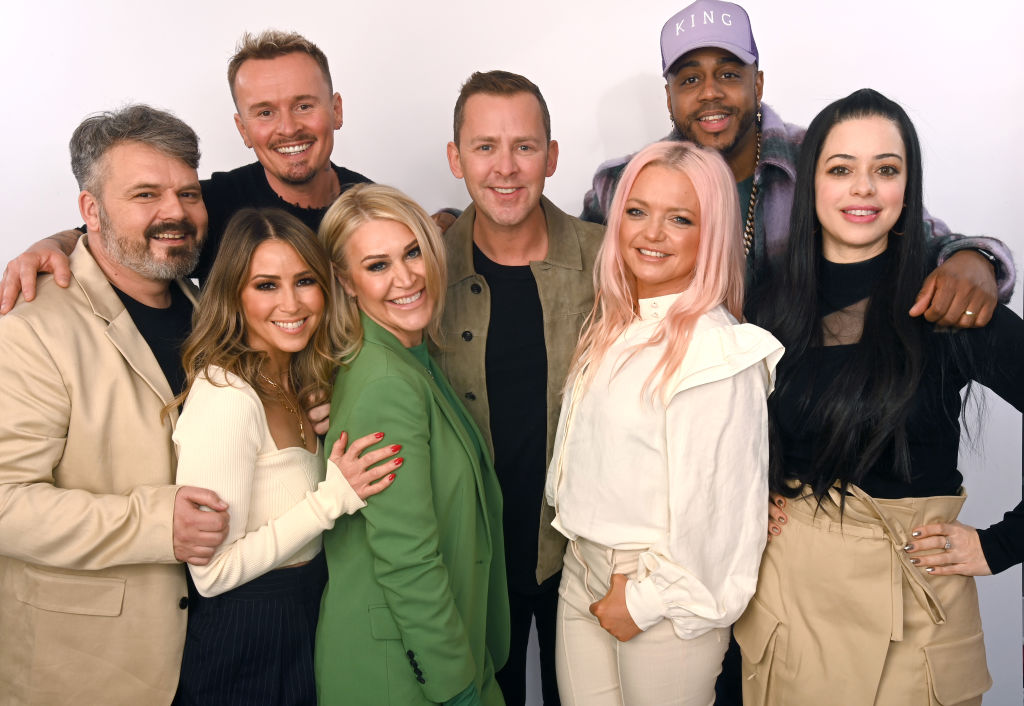 'Music and friendship have always been at the core of everything that we've ever done. We hope everyone can join us for one big party!'
In his last interview during press for the tour, as he spoke of 'new beginnings'.
In unearthed footage, he said he had consulted his cards ahead of the comeback tour, after opting for a career shift as a tarot card reader when S Club disbanded.
In a video obtained by, he said just weeks ago: 'I saw wheel of fortune – that's good, that's good luck. I genuinely did look at the cards.
'There were other cards as well, ace of clubs – passion, new beginnings, your cup over-runeth with genuinely passionate emotion.
'It's positivity – something to be passionate about.'
Cattermole was due to perform with his six bandmates in arenas across the UK and Ireland in October, with the rest of S Club 7 yet to issue a statement on the status of the shows.