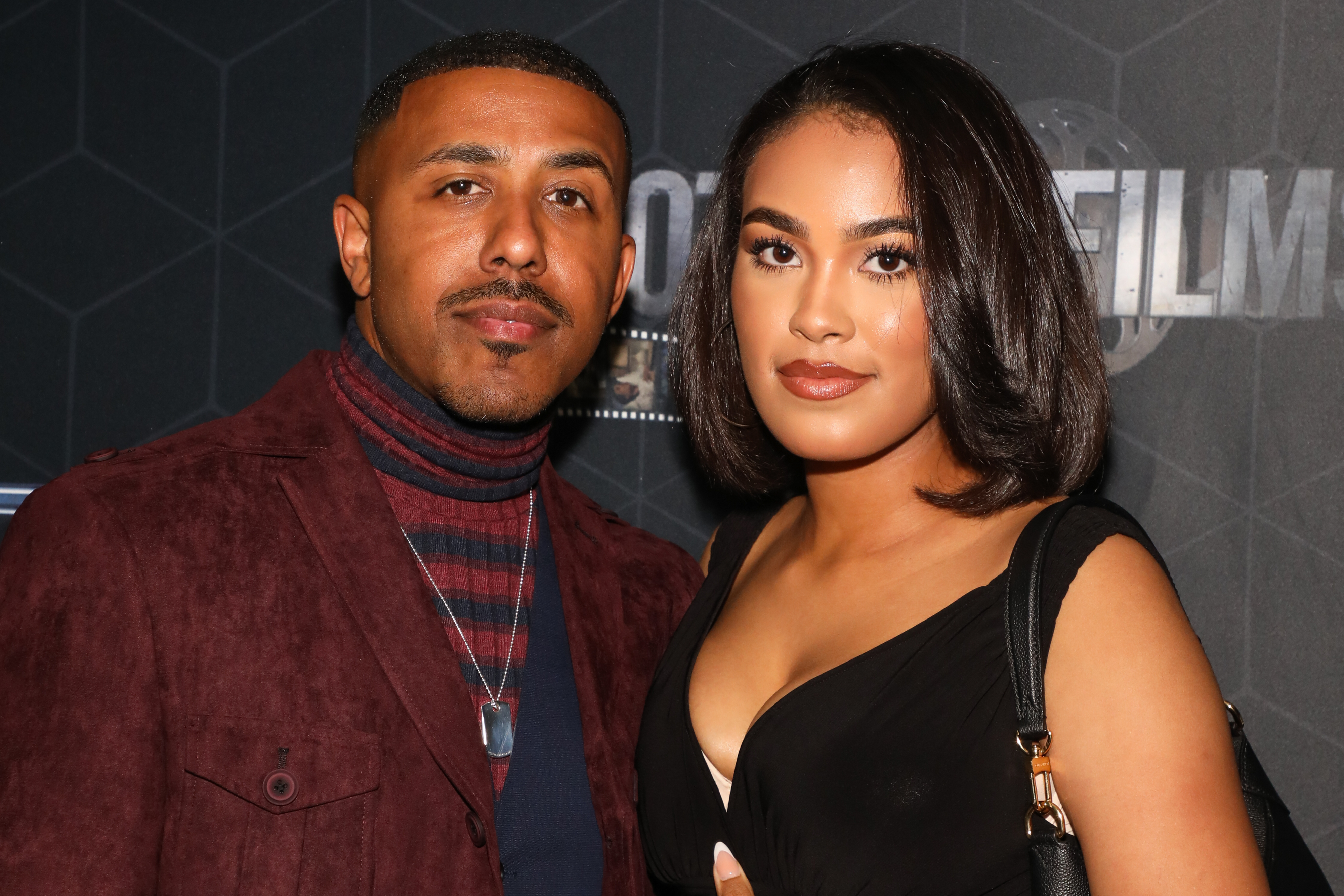 Marques Houston has hit back at criticism of the large age gap between him and his wife Miya Houston. 
The Sister, Sister actor, 41, controversially met Miya, 22, when she was aged 17 and she is 19 years his junior.
Scrutiny surrounding their relationship mounted when Marques proposed to the youngster in 2020 and they . The couple then welcomed their first child together, daughter Zara, in December 2021. 
In a recent interview, the Clubbin singer until Miya was 18 years old after rumours began circulating on social media that she was underage. 
Speaking during his sit-down with TV One's Uncensored last weekend, Marques explained: 'Me and my wife's situation is a little different. How we met through mutual friends. When I met my wife, she was 17. 
'So, we had no real conversation, no real connection until, you know, she was of age.' 
Acknowledging the criticism of their relationship, he added: 'People don't understand it. I got a lot of backlash for marrying someone that was 19. When we did finally start to talk, I was like, this woman is like me and when I would talk to her – for one, we had a spiritual connection and I feel like that's the most important thing.'
Sharing their common interests, he added: 'We both love God, we both love Jehovah and that was key. Being able to start being around her and talking to her, we connected through music. Her spirit, her kindness, her heart reminds me of my mum.
'We connected on so many different levels.' 
Even with Marques' explanation, many continued criticising the relationship online, with one commenting on Instagram: 'Why would a 40 year old man even be talking to a 17 year old?'
Another argued: 'He could try to explain all he want…its weird to wait for someone to turn 18 to have a relationship with them.'
One stated: 'Tv one y'all truly need to scrap this episode.'
Following the backlash, Marques later defended himself when with him and said: 'Everybody has their own opinion – opinions are like noses, everyone has one. I'm the kinda person who don't really care what people think about me. 
'So, say what you want. I'm happily married, I love my wife, we have a beautiful daughter and that's how we living.'
What do you think of age gap relationships?
Comment Now
He added: 'She keeps me young and fresh.'
Marques is best known for starring as Roger alongside Tia and Tamera Mowry in hit 90s sitcom Sister, Sister. He also released music as a member of the teen R&B group Immature/IMx before enjoying a solo career in his later years, with hits including Clubbin', n**ed.n**ed, Sex Wit You and That Girl. 
He's currently starring in Tubi action thriller No Way Out which released this month.
Musical talents run in the family as Marques' younger half-brother is B2K singer Omarion.