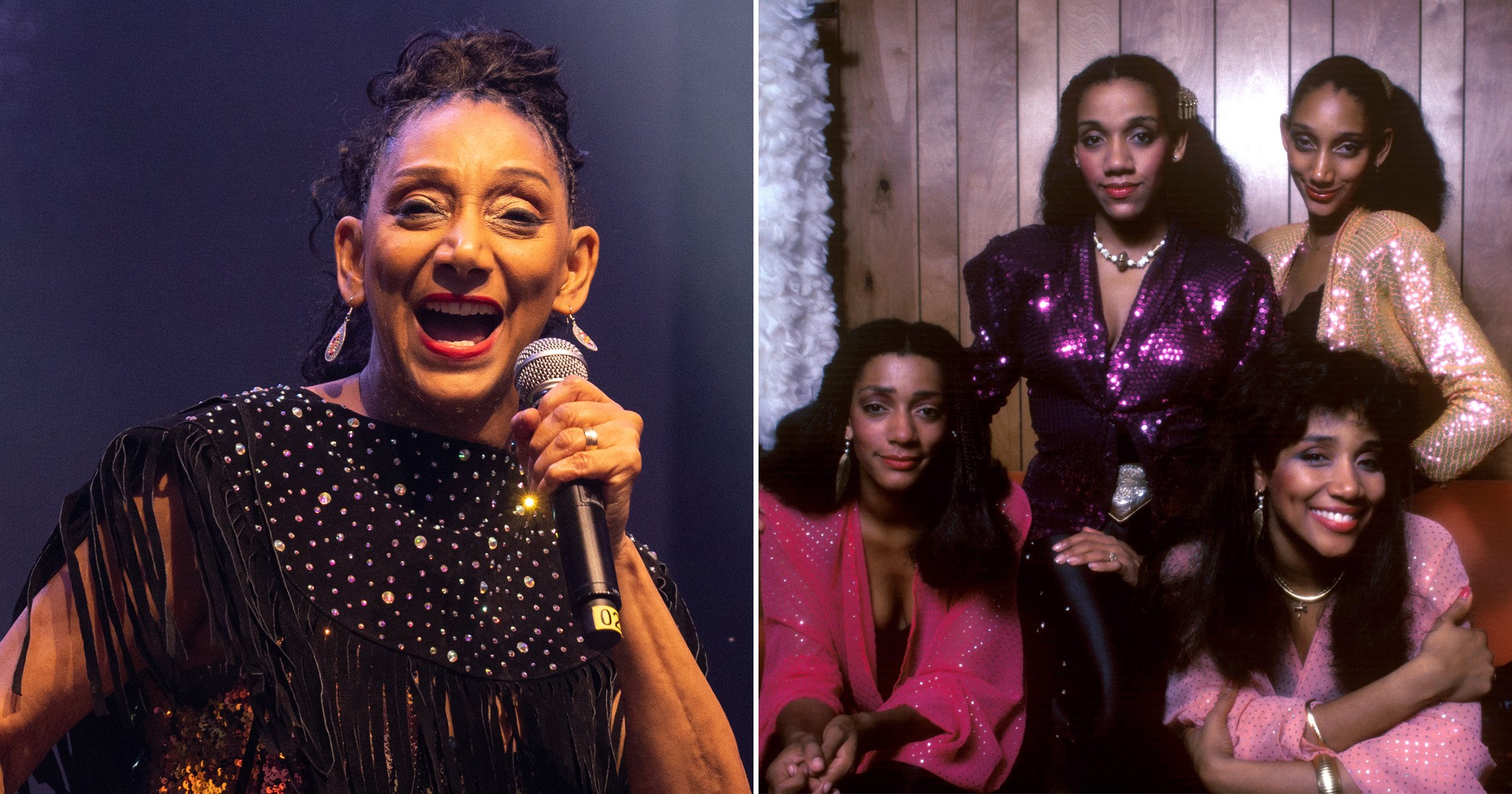 Sister Sledge has admitted they never expected We Are Family to become such an 'iconic hit' – and they certainly didn't think people would still love it 40 years later.
Consisting of Debbie, Kathy, and Kim Sledge (as well as Joni before she ), the musical group is behind some of the biggest dance anthems, including He's the Greatest Dancer and Lost in Music.
They formed in Pennsylvania in 1971 and achieved international success at the height of the disco era, with their album We Are Family peaking at number three on the Billboard Chart and the single itself becoming their most famous tune.
To this day, Sister Sledge remains one of the grooviest groups around, as they continue to tour and bring joy to music fans around the world.
Speaking to Metro.co.uk, Debbie, 69, reflected on her glowing career and praised God for the 'miracle' of making We Are Family what it is today.
'I did not ever expect it to be such an iconic hit,' Debbie began. '40 years later, I'm absolutely amazed.'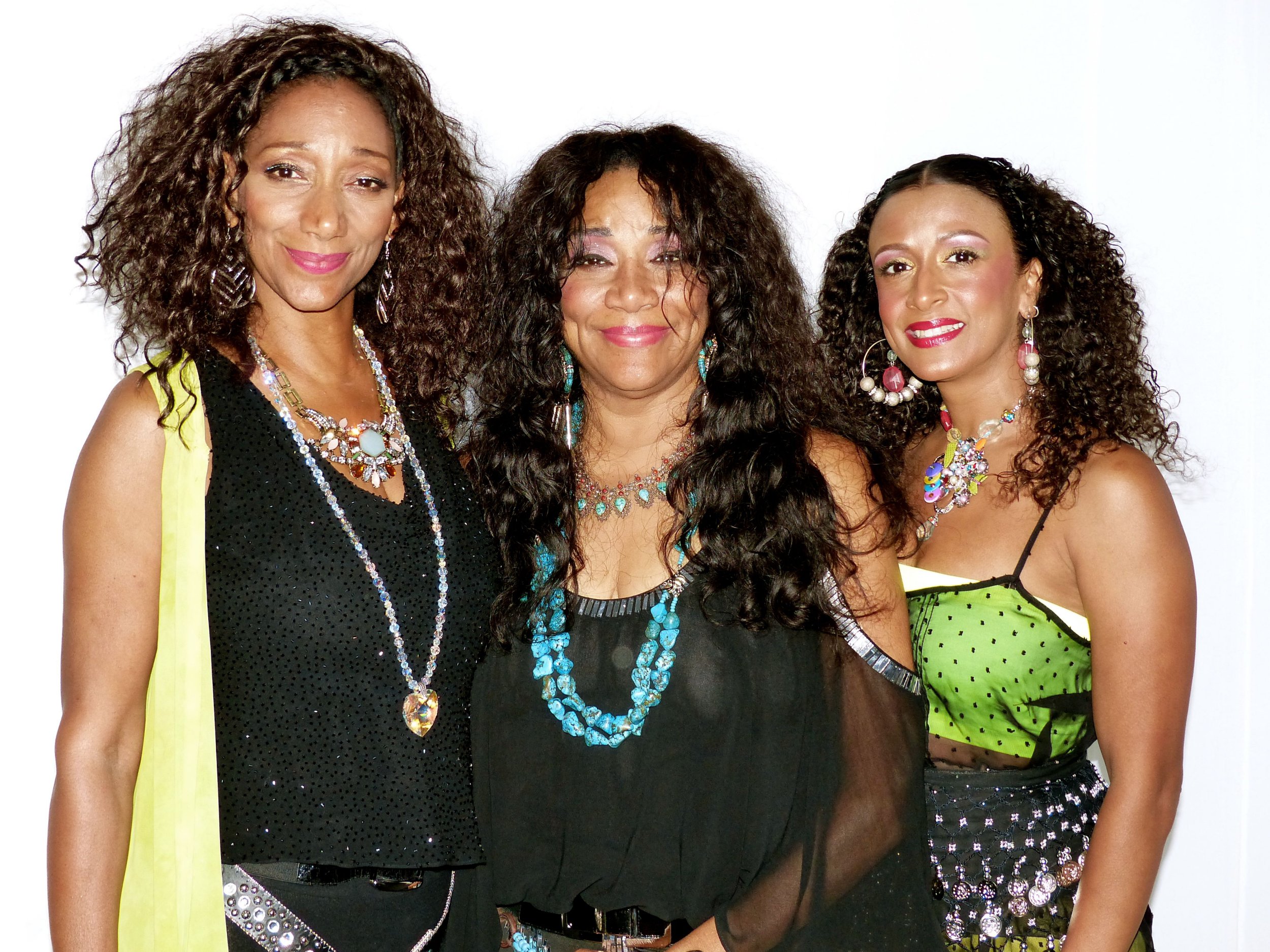 She added: 'It's a miracle from God, He's using that song and He'll continue to use it.
'As far as the power that it has goes, I have no idea. It's an honour to be the messengers that carry that song.'
Debbie believes the 'key' to the success of the track is that it is 'true and powerful'.
'My thing that I want to do is to keep it true, keep it true to ourselves, and walk that truth and demonstrate it. It's real to us.'
Sister Sledge has touched many generations with their music over the years, and that's something Debbie is especially proud of.
'It is a wonderful thing,' she said with a smile. 'We have definitely had success in representing family and what family is, because that is all ages, everybody in unity and watching out for and loving each other.
'That's what we're experiencing with all different generations.'
She continued: 'I'm a grandma now and I love seeing kids in the audience, my grandma instincts kick in! I'm very, very tuned in to the love that's going on in the audience. We are definitely family.'
Speaking of family, Sister Sledge has taken on a new meaning in recent years as the ladies now perform with their own children, who Debbie hailed 'the second generation of Sledges'.
The group now features Debbie's children Camille and David, and nephew Thaddeus Sledge – the son of Joni – as well as longtime Sister Sledge vocalist Tanya Ti-et.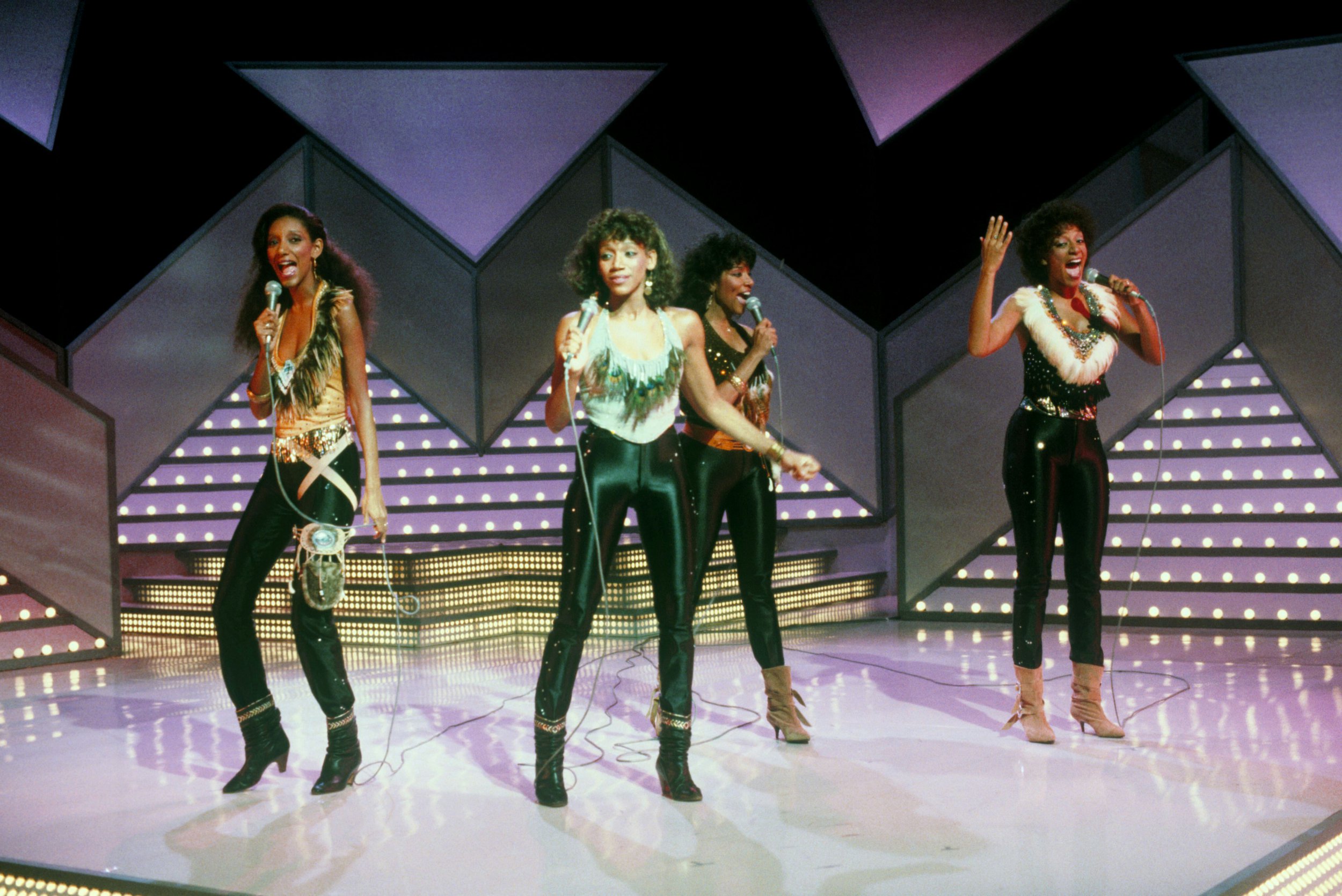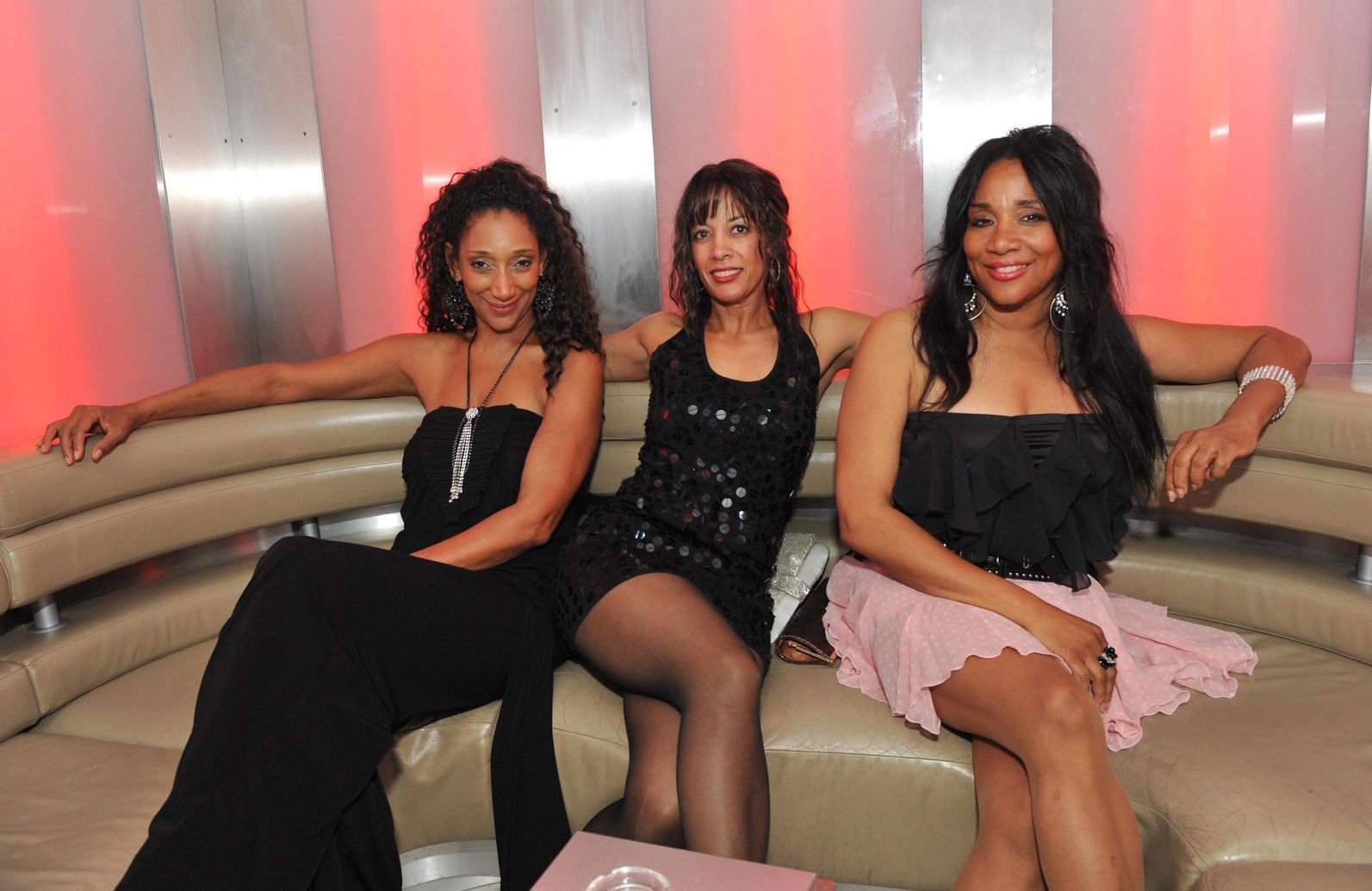 In 2022, the family released Free – their first single as a collective in almost 20 years.
Debbie said it 'blows [my mind every day' to witness the 'whole new energy' that comes with rebranding as Sister Sledge ft. Slegendary, as they prepare to head back out on tour later this year.
'I had so much fun with my sisters, but that was so new, there was so much wonder and questioning if we were doing it right and that wasn't always helpful, but now perfecting that energy and the craft is a fun thing,' Debbie said.
'It's not a scary thing or constantly trying to improve. It's constantly trying to up the fun and the skills.'
Debbie's own children specifically are making music she loves as their mom, praising their 'strong presence' and 'strong command' on stage.
'It's a joy watching them.'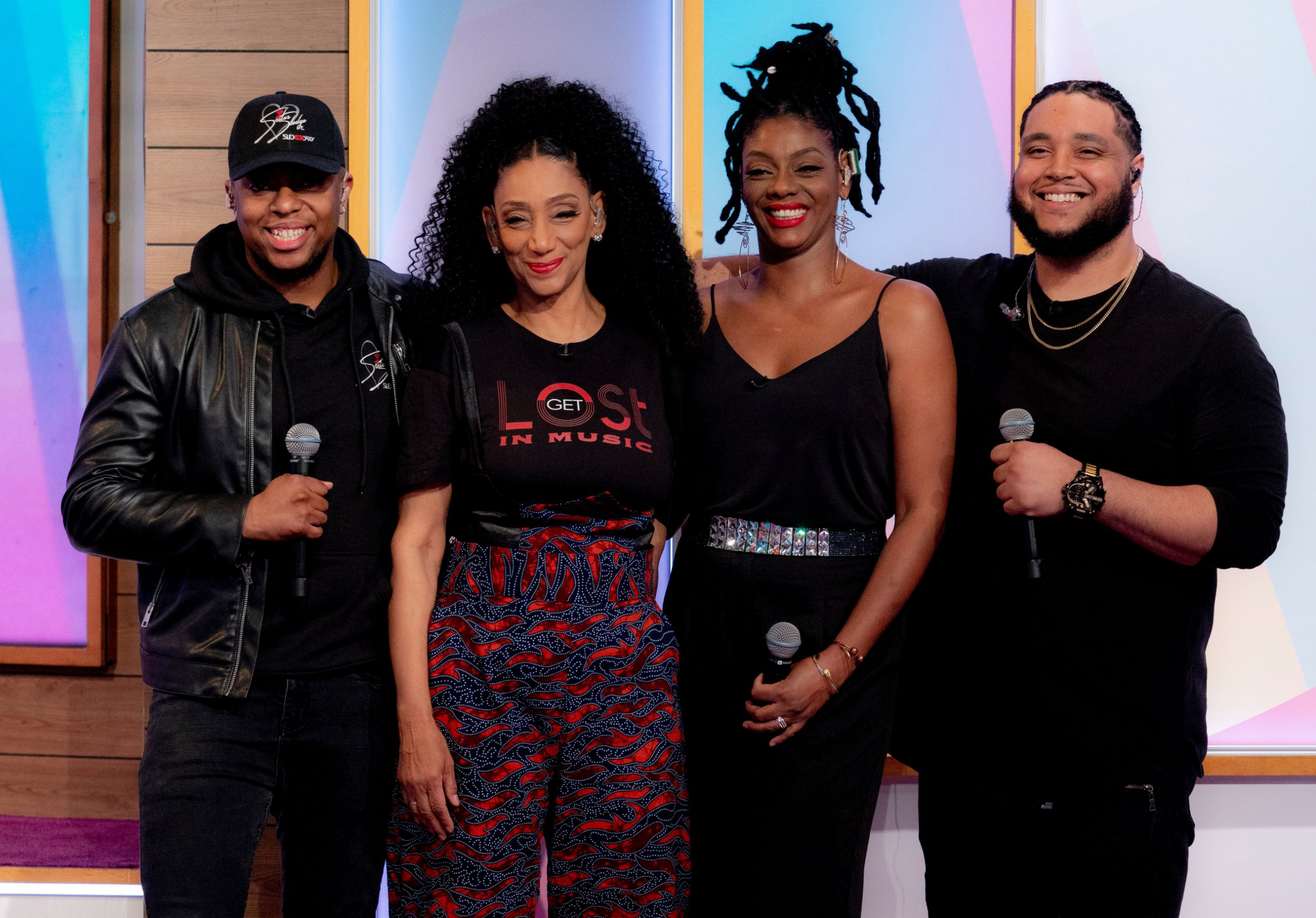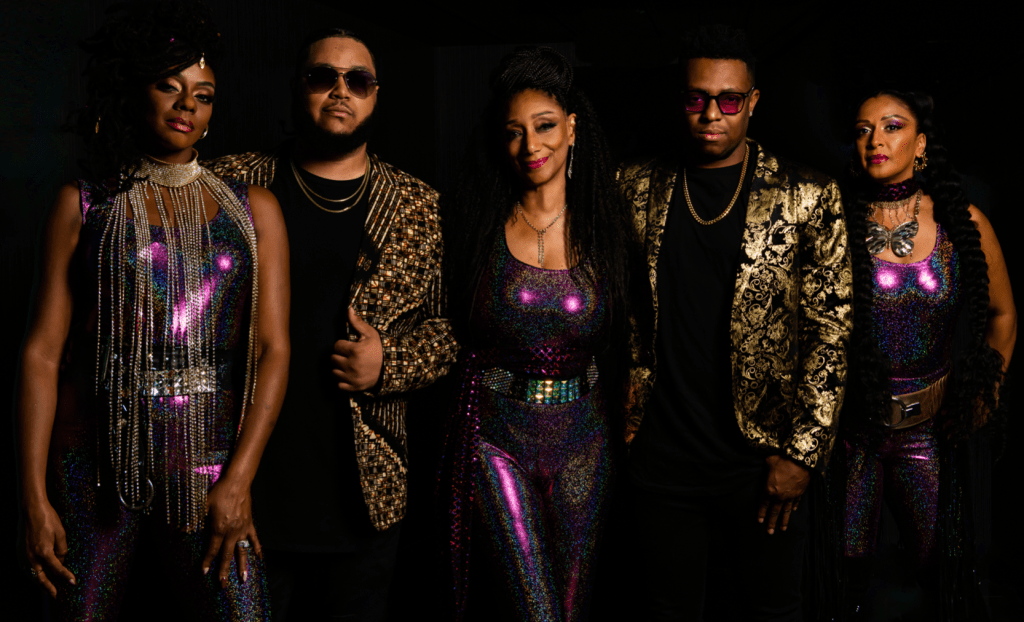 Despite having endured a glitzy career spanning several decades, Debbie has admitted she didn't always take in the major moments, so she's come to appreciate the highs a lot more.
'I'd like to have had the wisdom that I have now to really appreciate those moments more,' she replied when asked if she'd like to relive any of her achievements.
'But I'm still on a natural high to this day. I go back to memories of performing with Whitney Houston, the times that we performed with so many stars and still today, every time that I get a chance to perform with Kool & The Gang, Earth, Wind & Fire, The Pointer Sisters, I appreciate it so much more that I'm in the presence of these huge people.'
Sister Sledge and their extended family will be headling South Facing Festival on August 6, joining a line-up that also includes Noel Gallagher's High Flying Birds and Craig David.
Did you know: Sister Sledge actually wrote a song inspired by a fan?
'My daughter is now working on a remake of something me and my sisters wrote a long time ago, and it was because of an encounter that we had with a very enthusiastic fan. It's called Do It to the Max. That was one of the sayings that came out of her mouth and that's why we wrote the song. She said, "Don't do it to death, do it to the max!", and we just wrote the whole song based on that line!'
On what she loves about a festival crowd, Debbie said you'll never find anyone in a bad mood, and she lives for the 'unity'.
And UK fans in particular have stolen her heart.
'Some of my favourite audiences are in the UK,' she said confidently. 'I can really say that without reservation. The UK audience is so much fun, so lively. I think The Greatest Dancer resides in the UK! I really think so.'
No pressure then!