viewers were after witnessing a reporter being blown over while reporting on Storm Ciarán.
Wild has been as hundreds of schools have been closed, thousands are without power and 104mph winds have ripped roofs clean off.
so far has been , where the storm has been declared a 'major incident' and residents have faced hailstones up to 9cm long.
This morning police also shared they believed a 'tornado went through' a part of the island, where power cuts, flooding and property damage have been widespread.
So, , Sky News viewers couldn't help but be shocked when watching correspondent Ashna Hurynag out in the open in St Helier on the island.
While she was rugged up, her warm clothing couldn't quite protect from the lashing winds, with Ashna explaining how she'd 'never felt wind speeds like this'.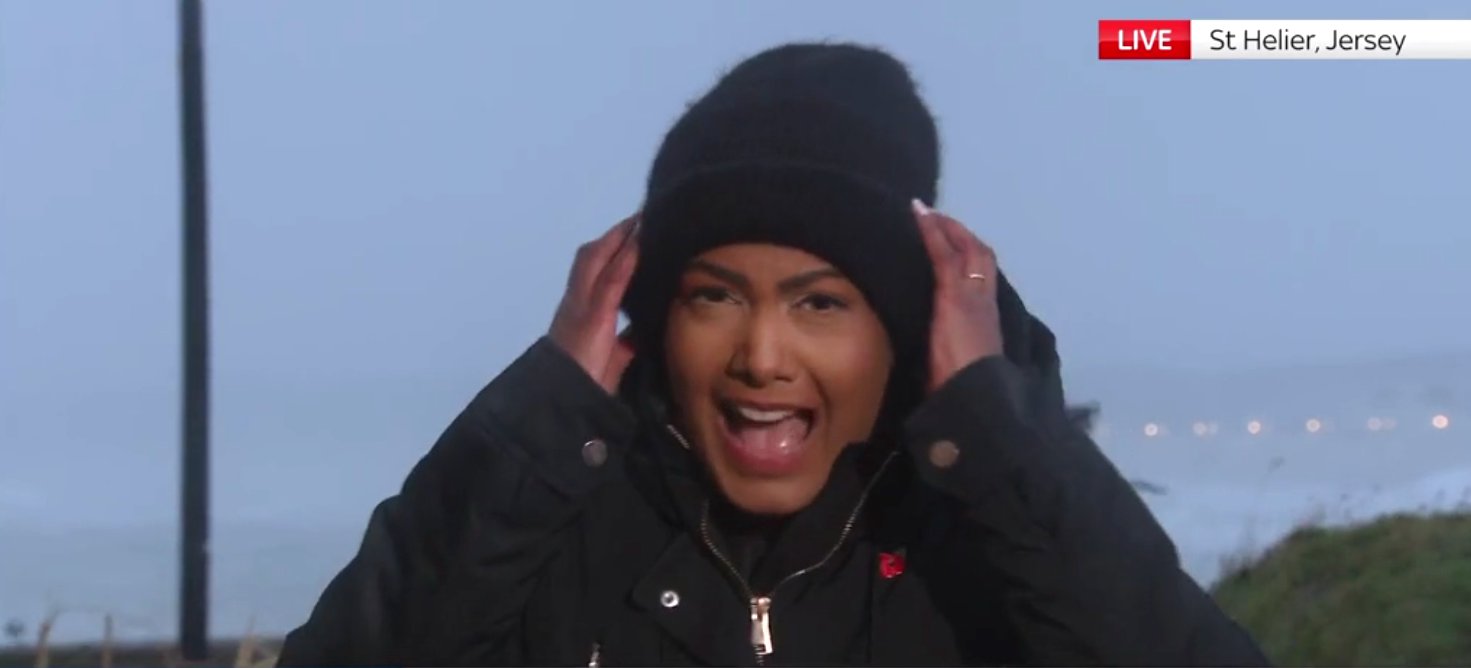 She shared: 'It has to be said, I've never felt wind speeds like this.'
'We've been told that wind speeds have exceeded 100 miles per hour and just by looking at the sea behind me you can see those huge waves crashing onto the seafront,' she continued.
Then, when explaining the calls for help emergency services had received, she fell to the side and her face disappeared from screen for a moment after she tripped off the curb she'd been standing on.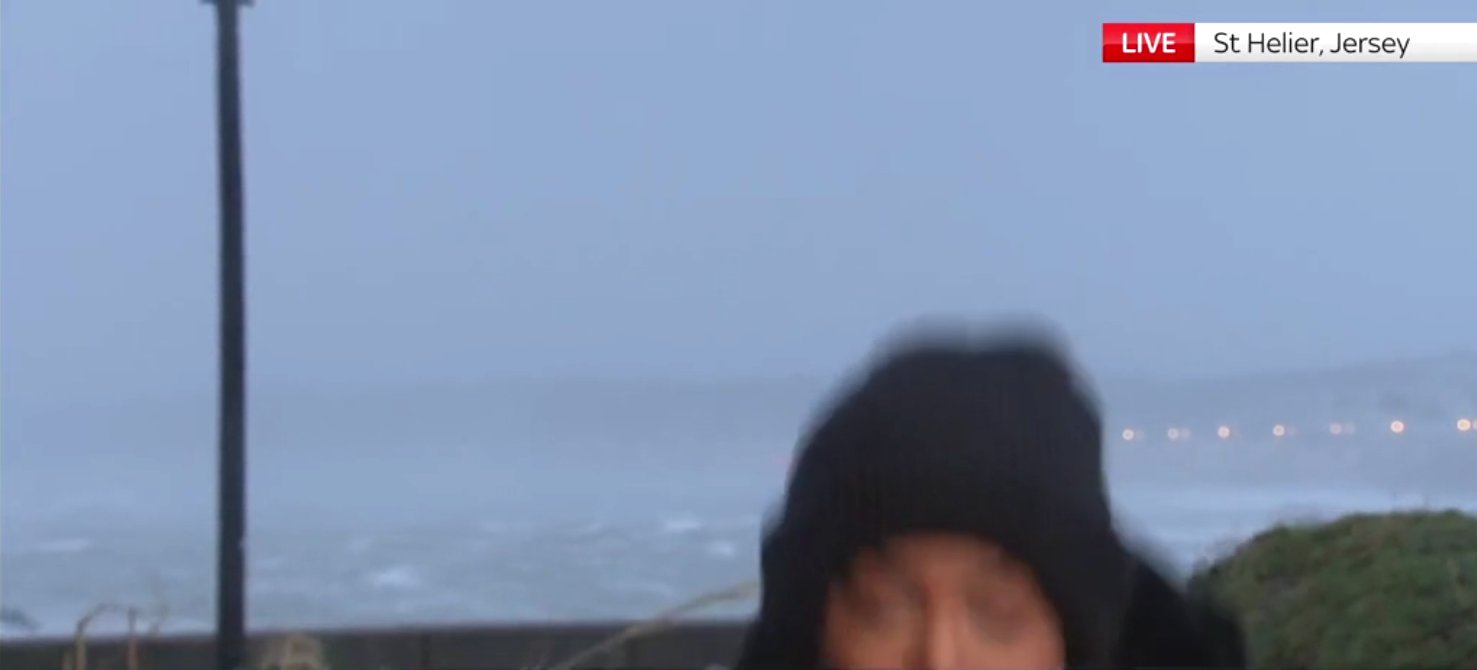 'Sorry it has to be said. It's so windy!' she exclaimed.
As she went to continue another gust of wind hit and she had to grab her beanie to stop it from flying off.
Powering on, she then said that the 999 service had received more than 100 calls, but somewhat ironically added that 'it just goes to show you, we are sheltering' as she continued to be battered by the winds.
The video was soon shared on the broadcaster's social media pages, with fans expressing their concerns.
'Feel sorry for the weather lady,' one person commented.
'This looks scary,' another added.

Should reporters be sent out into extreme weather conditions for live coverage?Comment Now
However, many others said reporters shouldn't be sent out into the conditions.
'Why put reporters in harm's way?' one person questioned.
'There are warnings of a threat to life so your producers decide it's wise to stand your reporter out in it. Wouldn't it be safer just to set up a camera and not risk anyone's safety,' someone else shared.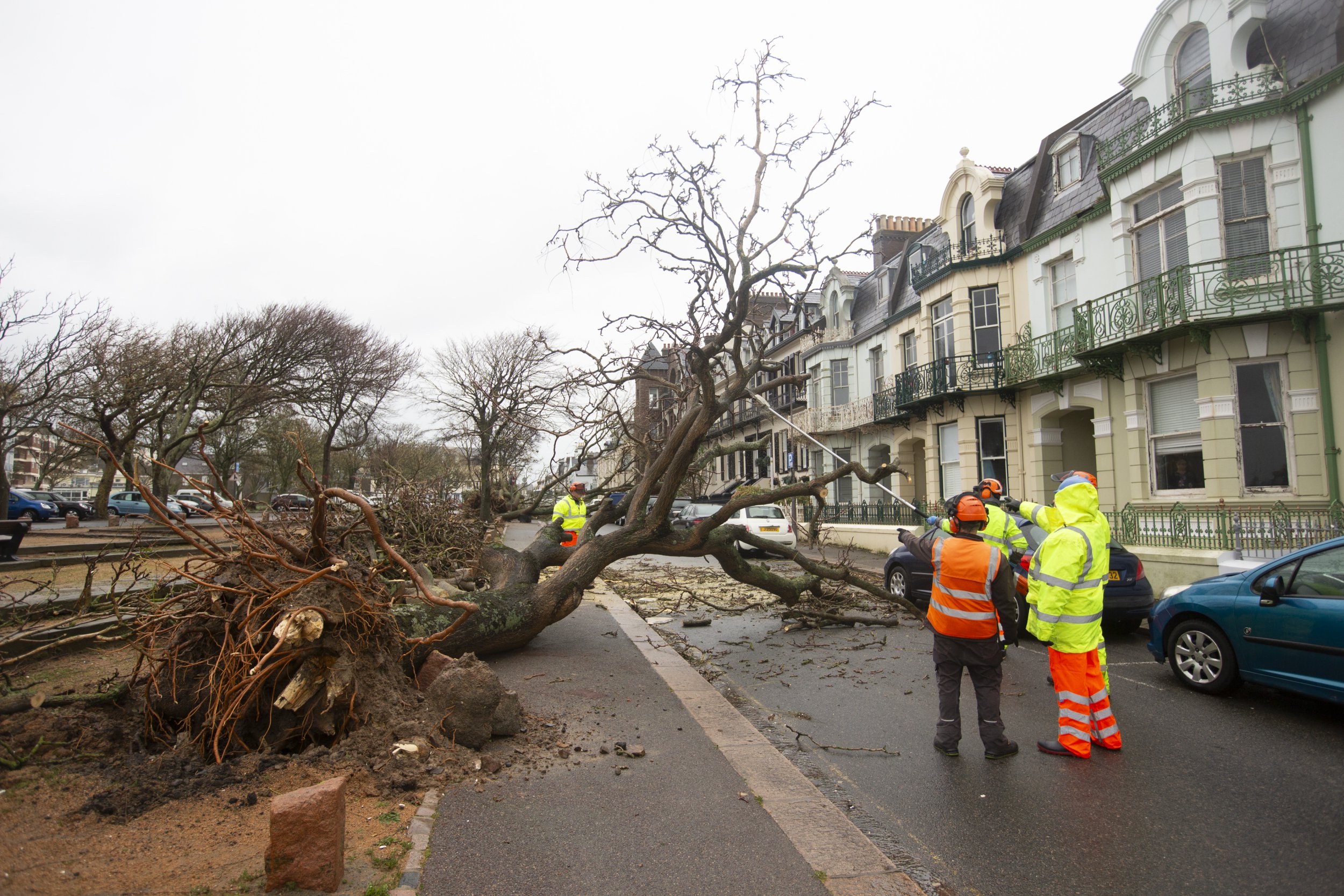 Another person wrote they 'didn't get' the need to 'stand reporters out in extreme conditions'.
'We'd still believe you if you were indoors, near a window,' they said.
But reassuring people, Ashna reshared the clip and captioned it: 'Top team with me on the ground taking on the elements (in a safe manner ofc).'
Two amber 'danger to life' wind warnings, the second highest level of alert, are in place for parts of the south coast of England, together with further yellow rain warnings.
People have been advised to 'stay indoors as much as possible' as the storm makes its way across the southern coasts.