, and have all wished fellow star Geri Halliwell-Horner a happy birthday – and shared some pretty epic throwback pictures in the process.
The girl group members all shared photos of themselves on to , who was called Ginger Spice in the group, and whom Emma also lovingly described as her 'soul sister'.
Melanie Chisholm, known as Mel C, posted a collection of photos with the singer, including a snap which showed the pair wearing school uniforms.
Another, more recent-looking photo also made it onto the Instagram carousel, which showed the pair in an embrace while watching the England's women's football team.
Mel C, who was known as Sporty Spice in the group, captioned the post with a heartfelt message that read: 'Happy Birthday @gerihalliwellhorner. Wow these birthdays come round fast!
'We've made so many wonderful memories together, I'm hoping we can make more before too long.'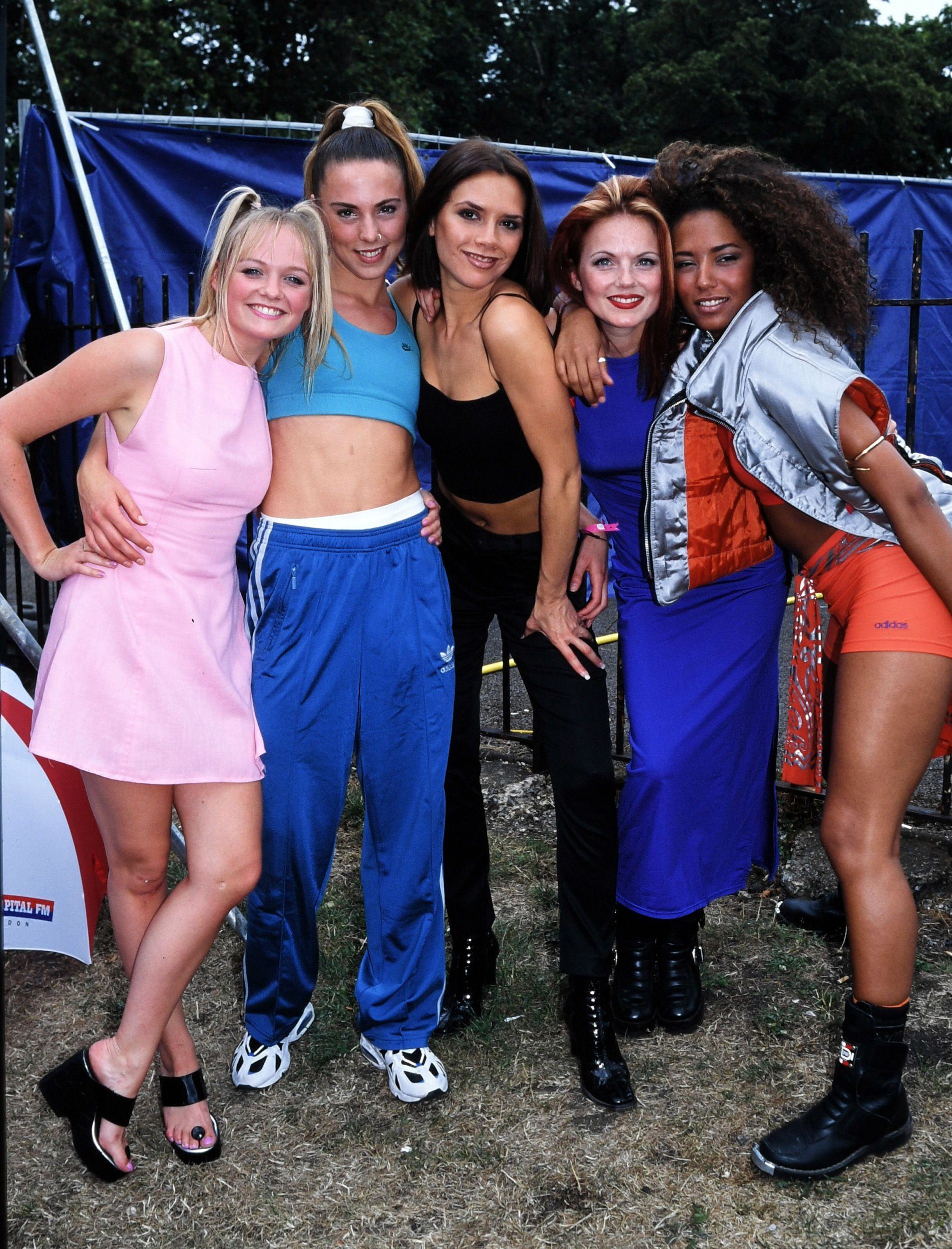 'Have a fantastic day, love you to bits Ginge,' she added.
Emma, who was nicknamed Baby Spice, also wished the star a happy birthday and uploaded a video montage of the Spice Girls to her Instagram.
She captioned the video: 'Love you to bits. Happy Birthday my soul sister @gerihalliwellhorner. Hope you're being spoilt and sending lots of hugs.'
Which is your favourite Spice Girls song?Comment Now
The montage included clips from Spice Girls music videos and , as well as pictures together from over the years – including their four-piece 2019 Spice World tour and also a photo of Emma giving Geri a hug on her wedding day to husband Christian Horner.
Victoria, otherwise known as Posh Spice, uploaded a photo to her Instagram story with the words: 'Happy birthday @gerihaliwellhorner… Love you!!!'
The image showed the two together, posing with their arms around each other next to a plane.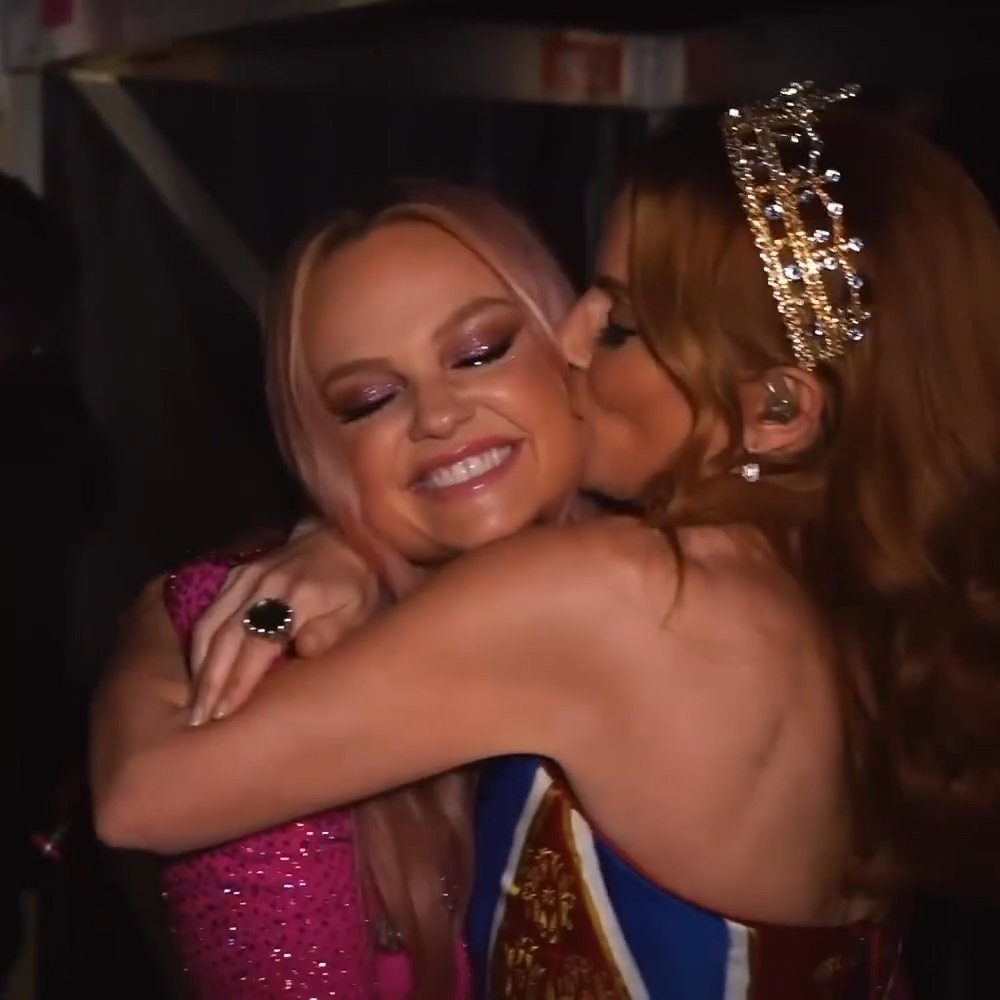 In the 1990s the Spice Girls had number one singles with songs including Wannabe and Spice Up Your Life.
Geri left the band in 1998 before they went on an indefinite hiatus in 2000.
In 2012, all five Spice Girls performed at the closing ceremony of the London Olympics where they arrived in illuminated taxis and sang from their back catalogue of hits.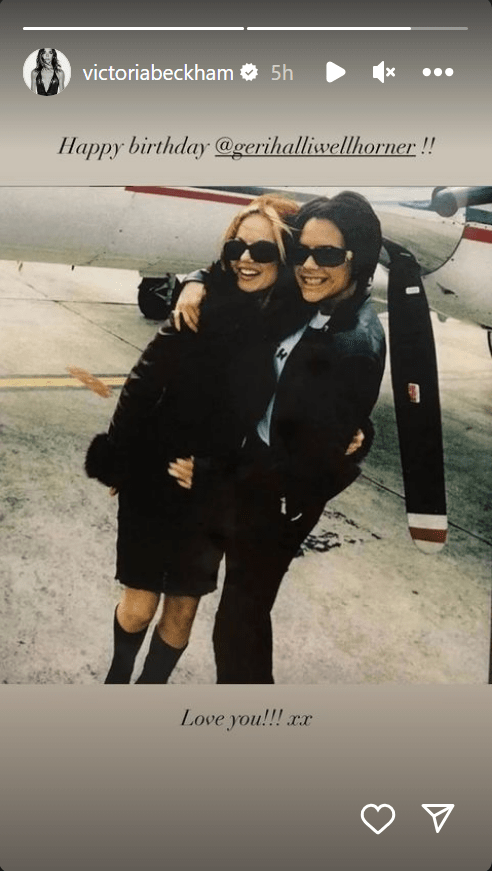 Following on from their reunion tour without Victoria, rumours have continued to fly around concerning all five Spice Girls coming together to (however recent reports have ).
As well as an extensive singing career, Geri has published several books and her new children's adventure story, Rosie Frost And The Falcon Queen, is slated for release in autumn of this year.
She also , opposite David Harbour, Orlando Bloom, Djimon Hounsou and Archie Madekwe.
In 2022, she was from Sheffield Hallam University for her philanthropic work, telling graduates 'education is power'.
Gran Turismo hits UK cinemas on August 9.