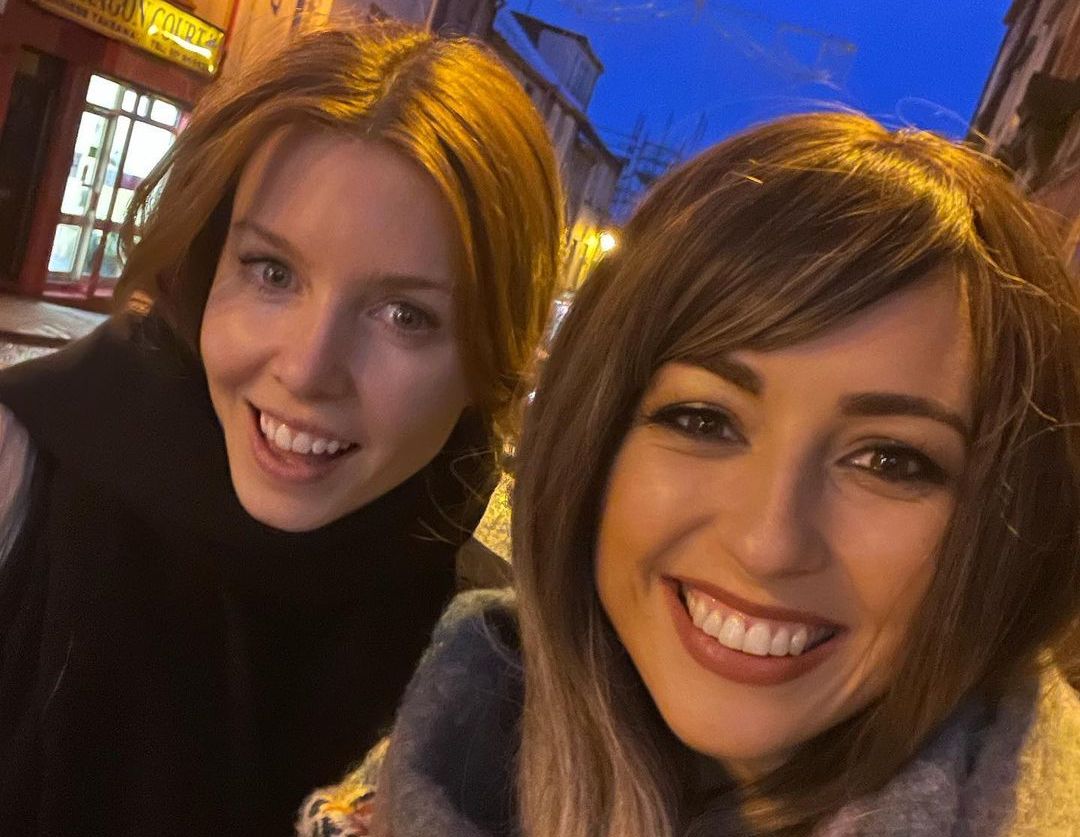 has expressed her sadness over the death of Jemma McGowan, a woman who appeared on her TV show after being diagnosed with stage four .
Last year, an episode of aired on UKTV titled Mum Fighting the Clock, documenting the tale of the mother-of-three, who was diagnosed with a rare form of ovarian cancer.
The synopsis read: 'After mum-of-three Jemma was diagnosed with incurable stage 4 cancer, Stacey discovers how those closest to her are dealing with her terminal diagnosis.'
An announcement released on August 3 confirmed that McGowan died aged 29 'peacefully at home surrounded by her loving family', with her funeral due to take place this weekend,' reported.
In a post shared on Instagram, Stacey honoured Jemma's memory by sharing a video from their time together, writing in her caption: 'Fly high darlin 💫
'Thank you for being so kind and so so FUN. 💅🏼 Thinking of her Clive and her gorgeous babies 💞.'
McGowan was married to her husband, Clive, and was mother to her daughters Sadie, Louis and Betty.
On her Instagram Story, Dooley paid tribute to McGowan once again, describing the news of her death as 'heartbreaking'.
'Just heartbreaking. Jemma was a joy to work alongside and we continued our relationship as pals,' Dooley wrote alongside a photo of her with McGowan and her family.
'Coincidentally, our film airs this evening where we reflect on our time spent with Jemma. She knew it was coming out in August and was keen to hear all about it. Fly high darlin.'
In February last year, McGowan shared a post on Instagram celebrating the episode that she'd filmed with Dooley, describing the TV presenter as a 'new forever friend'.
'It really was an emotional rollercoaster,' she wrote, explaining that they'd shared a 'four-day sleepover'.
'Stacey was such a pleasure to have as our guest (the whole team actually just fitted right in, made themselves at home and made it so easy 🥰), I genuinely cried when she was leaving! She opened my heart and mind to things I hadn't yet considered or planned or thought about,' she wrote at the time.
McGowan added that the film was 'raw', 'real' and it 'got all our emotions and honesty'.
Several of Dooley's followers expressed their condolences over the news of McGowan's death.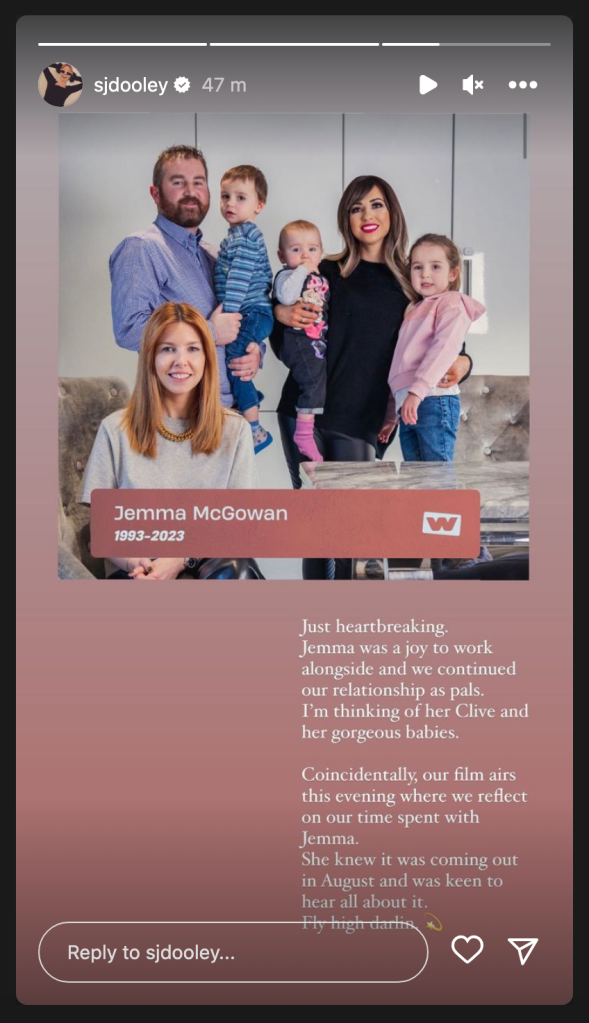 'Oh no, that's so sad. I watched the episode & she seemed such a good person and an amazing mum,' one person commented on Instagram, while another wrote: 'Aw gutted reading this. watched the episodes and she seemed magical 🥺.'
McGowan was given six months to live in 2021, and raised more than £150,000 to fund cancer treatment in Mexico.
She was diagnosed with cancer for a second time shortly after the birth of her youngest daughter Sadie.
Macmillan cancer support
If you or someone you care about has been diagnosed with cancer, Macmillan can offer support and information.
You can contact their helpline on 0808 808 00 00 (7 days a week from 8am to 8pm), use their , or for more information.