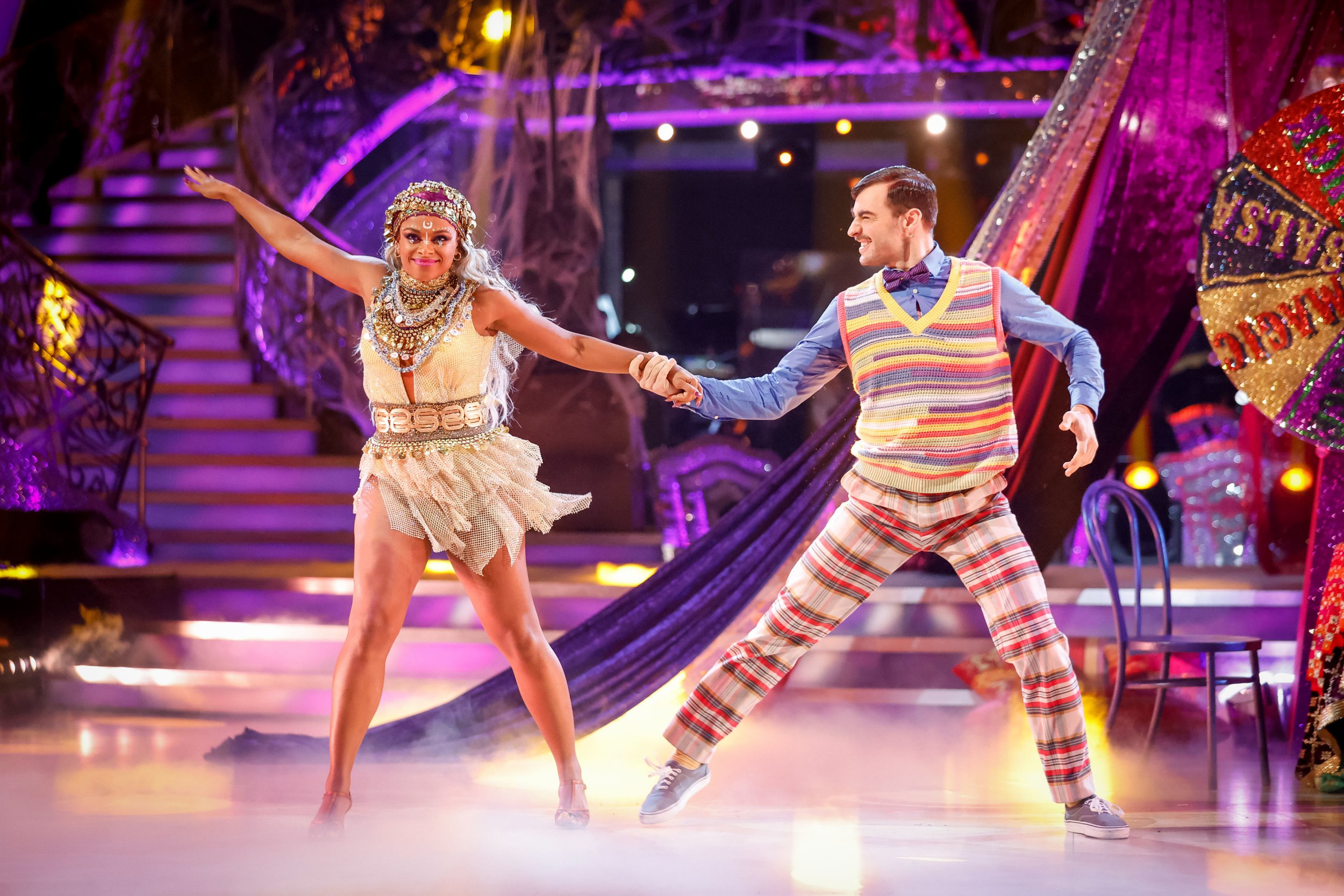 's Fleur East revealed she injured her foot before taking to the dance floor, after knocking her 'big toenail against' Vito Coppola's heel.
The Sax hitmaker found herself in the bottom two for a second time during Sunday's results show, which saw EastEnders actor becoming the fifth celebrity eliminated from the competition.
Before Fleur and Vito performed their sizzling salsa to 's Break My Soul, the star suffered an unfortunate accident before Saturday's live show.
'Last week I knocked my big toenail against Vito's heel during rehearsals for our salsa and my nail is now just about hanging on, it's literally a matter of days before it comes off,' she said during her Hits Radio Breakfast Show.
'It doesn't look pretty and I had to dance with my big toe bandaged up on Saturday. And then I tripped in the dance off as I slipped doing a back bend!'
Ouch!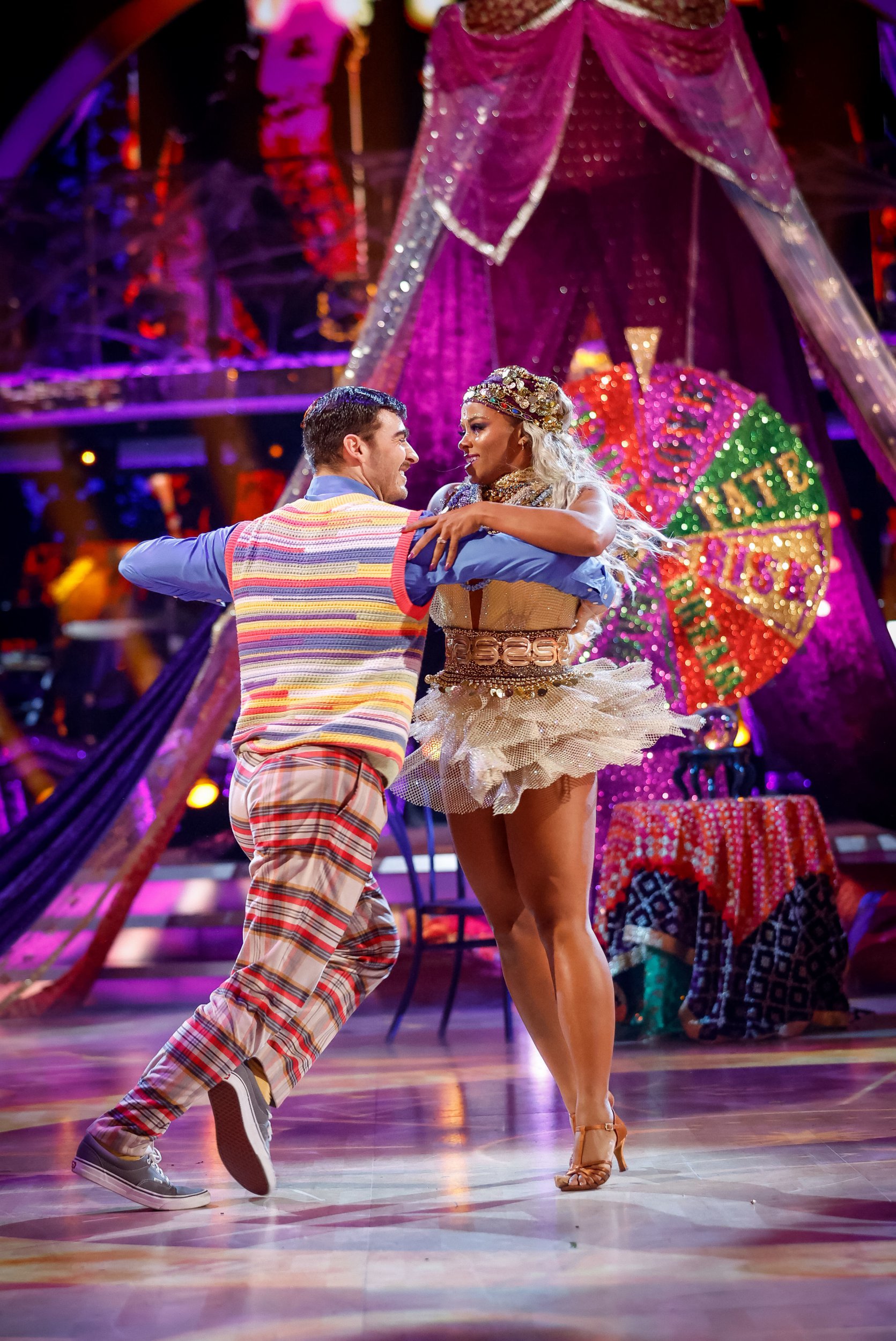 Addressing the painful moment, dance partner Vito added: 'I tried to help her but when I turned around she had already got up again and started dancing!
'She stood up so fast so I went to help her – like a gentleman! – and she was already up. I was so excited I screamed "go Fleur." She's so independent which is great but I was like 'please let me do something, let me do my job!'
Fleur first found against Radio 2 personality Richie Anderson and Giovanni Pernice.
However, fans were in uproar after head judge Shirley Ballas said that she would have saved Richie, but Fleur
Addressing the backlash, she said: 'Oh my goodness, I couldn't believe it. There's a lot of heat in the cha cha chat room. And I think it's really unfair, actually.
'But Shirley… if you've not seen her dance, she's incredible.
'So, any time I stand there I'm like, "Just give me the notes, what do I have to do?"'
Strictly Come Dancing returns on Saturday at 7pm on BBC One.