has shared a video with her followers to give an update on how she's coping during her , recalling how 'distraught' she has felt over her hair loss.
In May this year, the professional dancer announced that she had been diagnosed with stage-three .
She has since been open with her fans on about how she's doing, sharing photos and videos from her as she nears the halfway point, and speaking about her decision to.
In a new series of clips posted on her Instagram Story shortly after she , the 33-year-old said that her third round of chemo had been the 'best one so far', as she had to be rushed to hospital after her first round before it was discovered that she had developed sepsis.
After the second round, Amy suffered from three blood clots, but after the most recent third round, she explained that she 'just had the usual side effects from chemo', which included sickness, fatigue, sore mouth ulcers and hair loss.
While wearing a scarf on her head in the video, she shared: 'I can't now leave the house without something on the top of my head because unfortunately, [I'm] quite bald on top.'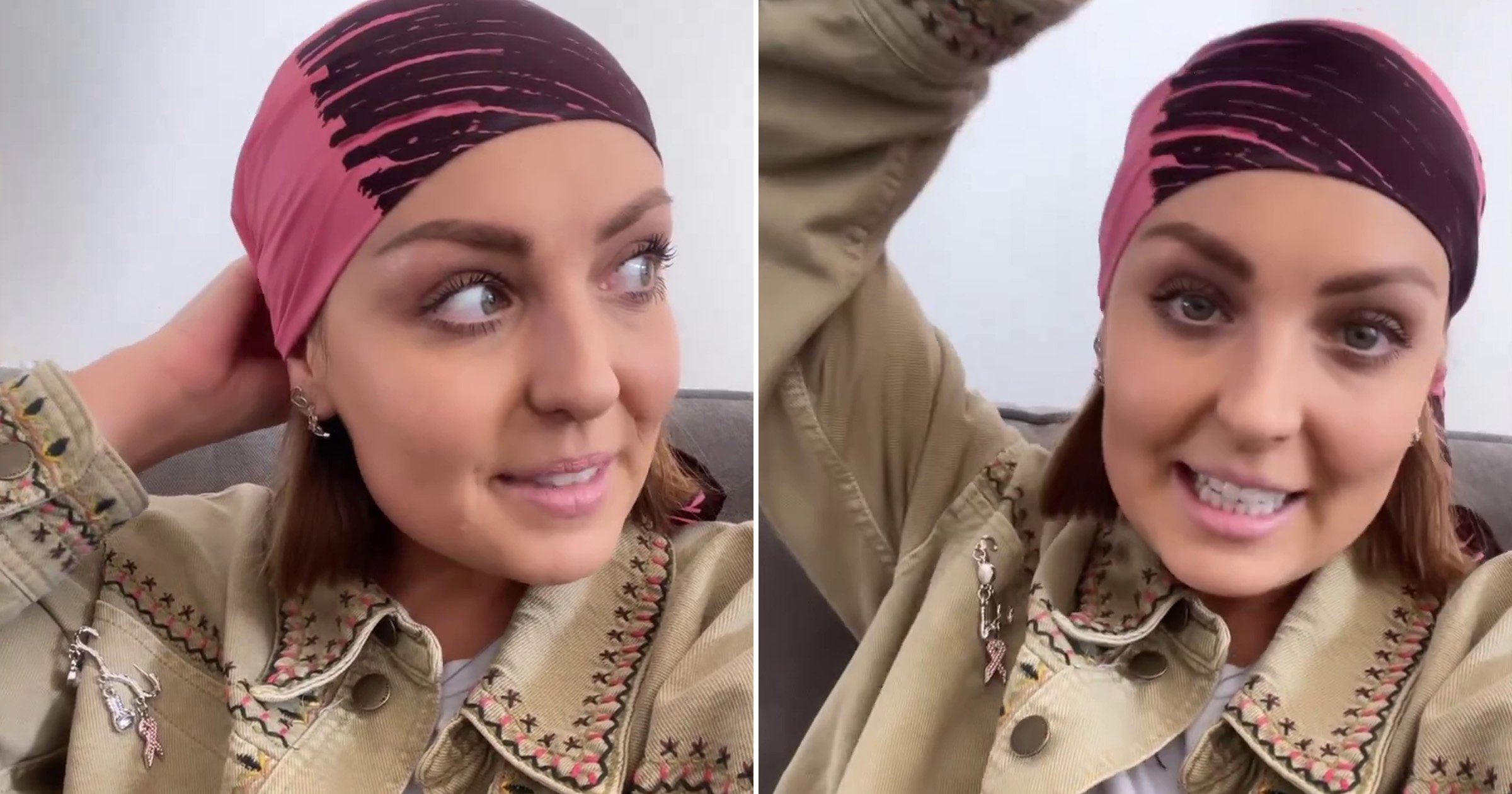 Amy revealed that she had revealed 'so many messages' asking how she's coping with her hair loss, as she acknowledged that it's been 'really, really hard' for her.
The dancer opened up about how she has cried on multiple occasions about losing her hair, including having what she described as 'meltdowns' when she would wash her hair once a week.
However, one thing that has helped Amy is having her husband Ben Jones brush her hair for her, so that she doesn't have to physically see the hair that's coming out, even though she is still aware of it.
'That for me is helping me big time because if I took my scarf off, you'll see there's hardly any left but it's okay,' she said, before referencing a video of Tom Hanks speaking during an actors' roundtable as she continued: 'Because I keep telling myself like Tom Hanks says this too shall pass.'
How to check your breasts for signs of cancer
offers three simple steps on how to check your own chest for signs of cancer.
Look
Look at your boobs, pecs or chest.
Look at the area from your armpit, across and beneath your boobs, pecs or chest, and up to your collarbone.
Be aware of any changes in size, outline or shape and changes in skin such as puckering or dimpling.
Feel
Feel each of your boobs, pecs or chest.
Feel the area from your armpit, across and beneath your boobs, pecs or chest, and up to your collarbone.
Be aware of any changes in skin such as puckering or dimpling, or any lumps, bumps or skin thickening which are different from the opposite side.
Notice your nipples
Look at each of your nipples.
Be aware of any nipple discharge that's not milky, any bleeding from the nipple, any rash or crusting on or around your nipple area that doesn't heal easily and any change in the position of your nipple
Amy explained that since leaving hospital after suffering from blood clots, she's stopped brushing her hair herself 'because I was just getting distraught when I'd see how much was falling out'.
'That has helped me. But this is definitely the hardest part for me personally,' she stated.
The Strictly pro added that while some people have been encouraging her to shave her head, she doesn't feel ready to do so, as she emphasised that for all those who are going through similar situations to her, 'Everybody is on their own journey and no one should be judged for it. They should be supported.'
During her videos, Amy expressed her gratitude for all of the messages that she's received from fans, friends and family, while also explaining that as she nears the halfway point of her chemo treatment, she will soon be starting a new kind of chemotherapy.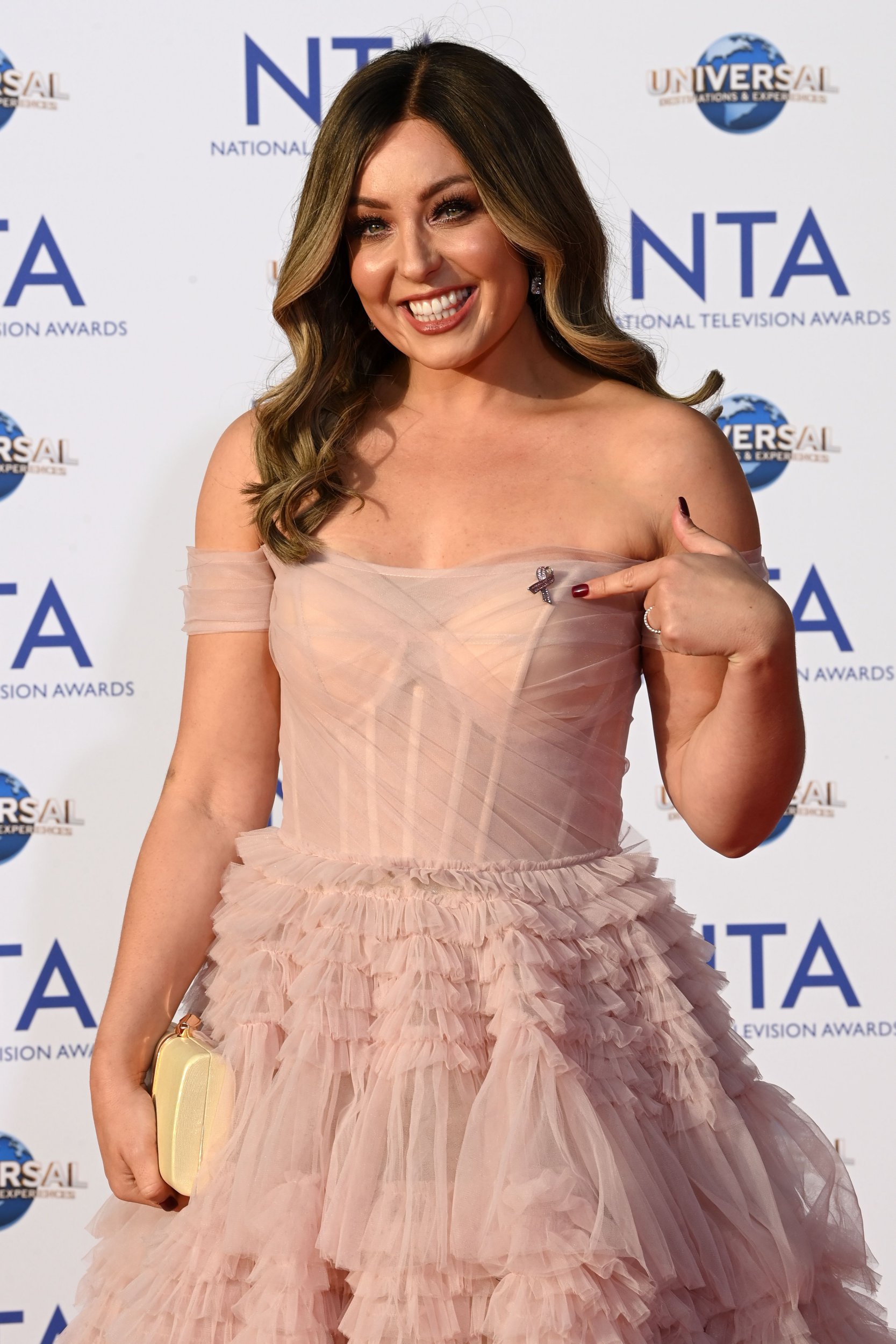 'That's obviously quite daunting because I kind of got used to this chemo, and now I don't know what side effects I'm gonna get from that one. But I will go in as positive as I possibly can,' she said.
The performer also recollected how wonderful it was for her to join the rest of the where the BBC series picked up the prize for best talent show.
She also got to spend some quality time with her twin sister Rebecca, who took the week off work to look after her.
Macmillan cancer support
If you or someone you care about has been diagnosed with cancer, Macmillan can offer support and information.
You can contact their helpline on 0808 808 00 00 (7 days a week from 8am to 8pm), use their , or for more information.