A Pink fan had a truly unforgettable experience at her tour, as she went into labor while in the crowd – before naming her newborn after the musician.
The Just Give Me A Reason singer, 43, as part of her Summer Carnival Tour on August 1.
Angela Mercer was joined by family members as she made the journey from Albany, , for the gig while she was 31 weeks pregnant.
According to a post from the Brigham and Women's Hospital on Facebook, her baby boy also wanted to get in on the action and made a very surprise arrival.
The new mom unexpectedly started having contractions shortly after making her way into the venue, with her doctor urging her to get to a hospital.
Unable to find a ride, the family decided to walk one mile to the nearest hospital – which normally takes around 30 minutes when there are no crowds to contend with.
Angela's son was eventually delivered in the facility's NICU ward on his grandmother's birthday, making it even more poignant for the family.
Although she was forced to miss the concert, Angela made sure she would never forget the role Pink – real name Alecia Beth Moore Hart – played in her birth.
In fact, she went so far as to name her son after the musician, gifting him with the moniker Aycen Hart.
'My husband Ace and I are so incredibly grateful to the exceptional team at Brigham and Women's Hospital,' she said via a post on the facility's official Facebook page.
'The medical, case management, and social work staff guided us confidently with their knowledge and expertise, all while being personable, empathetic, and engaging. We are sincerely appreciative.'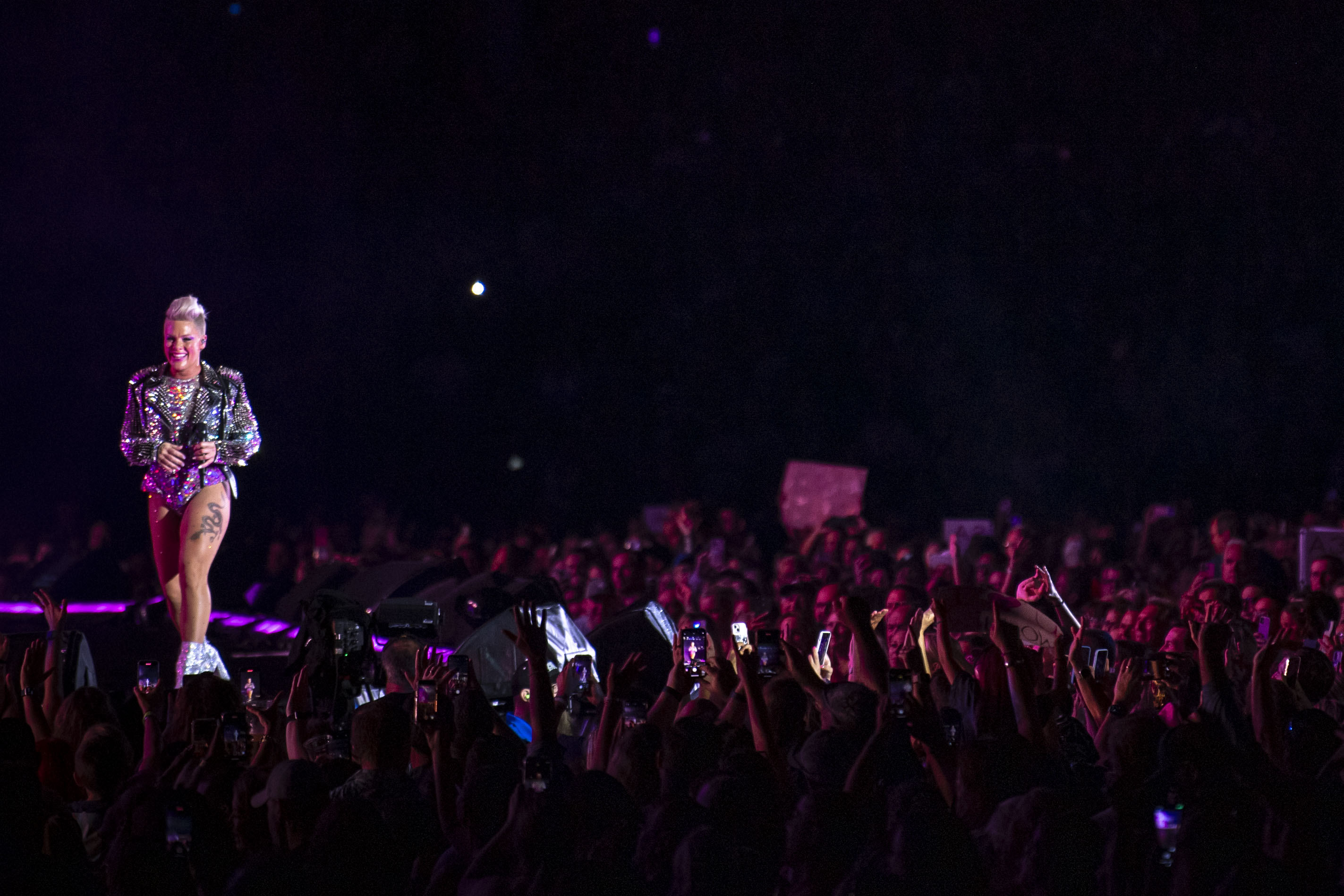 Discussing her wild evening in a chat with WBZ-TV, Angela explained: 'I was very concerned he was in distress. You don't know what's going on in there.
'The doctors don't have any major concerns. It's amazing. He was so early; a lot of things could have gone wrong. We're in a good spot and just so happy.'
Despite having a new arrival to occupy their time, she insisted that she is still hoping to catch Pink in action during her next stop.
'We need to reschedule! Whenever her next tour is,' she added.
Over to you, Pink…