Tala Safwan, an Egyptian TikToker, was recently detained in Saudi Arabia for posting "sexually provocative content" on her social media accounts.
Influencer Safwan was detained on July 25 after posting a live video in which she was seen conversing with a Saudi woman acquaintance. Safwan was feeling lonely, so she invites her friend to visit her early in the morning.
When Tala's friend claimed it was too late for her to visit her and she wouldn't be able to, the TikToker allegedly said:
"Even better, no one will hear what I do to you because they will all be asleep. Your shouts won't be heard because we'll be having so much fun that they won't."
The video became popular after being shared, which led to a huge response on social media. On Twitter, a hashtag with the translation "Tala offends society" was also popular.
The influencer has a sizable social media following, with five million TikTok followers and more than 80,000 YouTube subscribers. Her content is primarily geared toward young adults, and Arab children adore her hip, funky style.
The influencer combines funny headlines, challenges, and practical jokes in her videos to discuss TV shows, relationships, and awkward social situations.
In 2021, Tala Safwan became well-known on social media and started posting videos where she discussed Arab superstars like Yasmine Sabri. She has A-list musicians like Nicki Minaj and Billie Eilish in her TikTok account's dancing videos.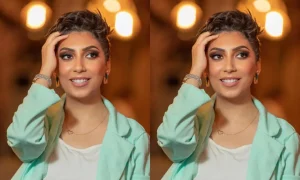 According To Tala Safwan, Her Video Was Misunderstood By Viewers.
In response to the criticism, Tala Safwan broke her silence over the video and said there was no "lesbian subtext" in her remarks. She continued by saying that people online misinterpreted what she had stated.
The TikToker went on to say that the part was purposefully pulled from the complete video in order to stir up controversy. It is important to remember that homosexuality is still taboo in Saudi Arabia.
Authorities in Riyadh announced on their Twitter account that they had detained a local after the video went viral and drew criticism on social media. They withheld the names of Safwan and her buddy, though. The faces of Tala and her friend were obscured in the video that the authorities posted.
The tweet's automated translation quoted Riyadh police as saying:
The Riyadh police detained a person who was seen speaking to another in a broadcast containing sexual content and suggestions that were offensive to public morals.
Tala Safwan Isn't The Only Saudi Influencer Facing Criticism.
Any influencer has faced criticism before because of the Kingdom's strong prohibitions on homosexuality.
In 2018, police detained a group of young men who they said appeared in a "gay wedding scenario" in another widely shared video.
Authorities detained and deported Mohamad al-Bokari for "imitating women" two years later, in 2020. Following the posting of a video advocating for equal rights for the LGBTQIA+ community, the Yemini blogger was detained for supporting homosexuality on social media.