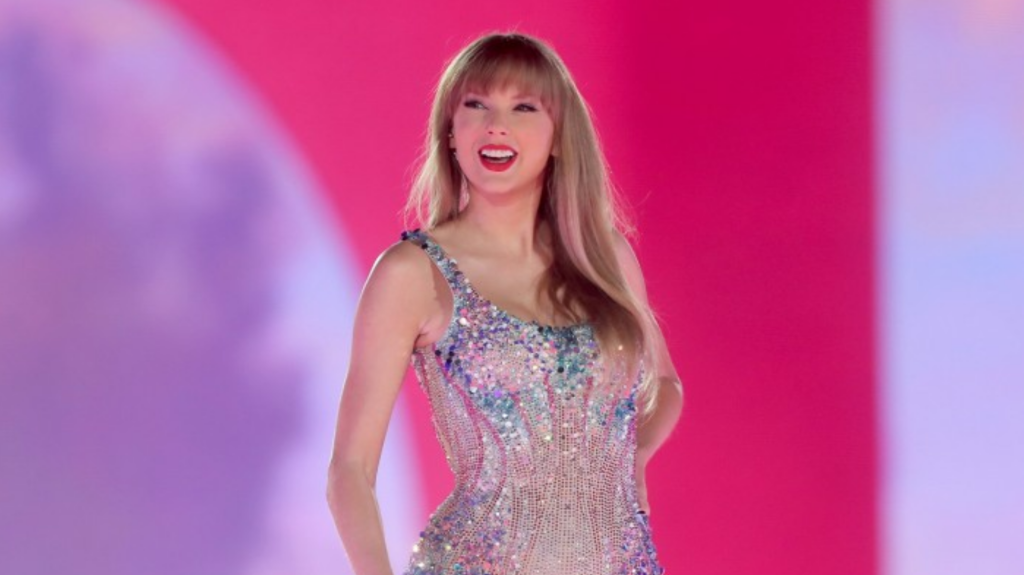 has given fans the reassurance they needed to hear following her rumoured split from Joe Alwyn.
The winner took to the stage on in Tampa, Florida over the weekend, delighting thousands of fans with a three-hour show packed with all her hits, from Blank Space to Anti-Hero.
Taylor since rumours surfaced that she was single after six years of dating actor Joe, 32, but hasn't made any explicit comment
Now, though, the 33-year-old star has offered an insight into how she's feeling – and it's good news, Swifties, so don't fret!
While the star did her thing on Saturday night, one adoring fan held up a sign reading: 'Are you ok?'
The sign caught Taylor's eye as she performed the dreamy tune Delicate, and she responded with a confident thumbs up.
Taylor walked off smiling, leaving fans at peace after worrying about her amid all the headlines.
Taking to Twitter to share their joy over the sweet moment, one Swiftie wrote: 'This is actually so comforting to watch after more than a week of being concerned about her. Her little smile afterwards makes it even 10 times better'.
Another penned: This makes me feel so much better and to see her doing good. the relationship she has with us is surreal'.
'This is so cute bc be honest we're all a little worried. Our girl has a lot going on at the moment 😭🫶🏼', one TikTok user wrote.
'that's all i want to know! idc if they're together, on a break, over, w/e. the tabloids had a freakin fieldday but not one asked if she's happy/ok', another said.
As reports surfaced that Taylor and Joe had sadly parted ways, a source claimed there was no Bad Blood.
'It was not dramatic', an insider told .
'The relationship had just run its course.'
A source later insisted and decided they 'weren't the right fit', but planned to remain friends.
Meanwhile, Taylor continues to kill it on the road, performing to packed stadiums across the States.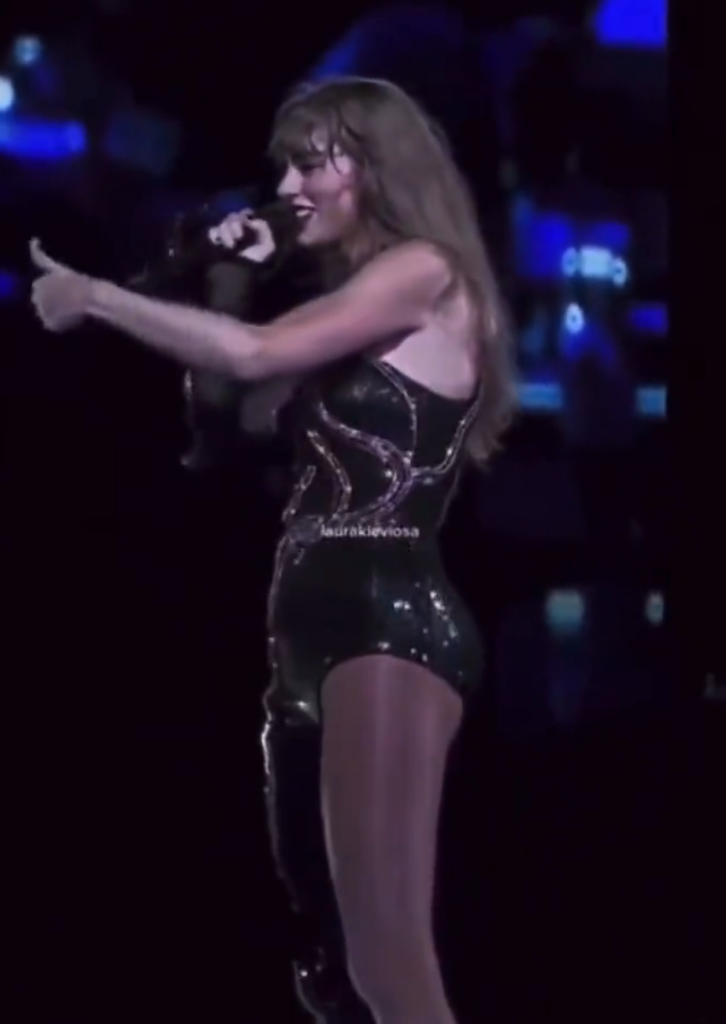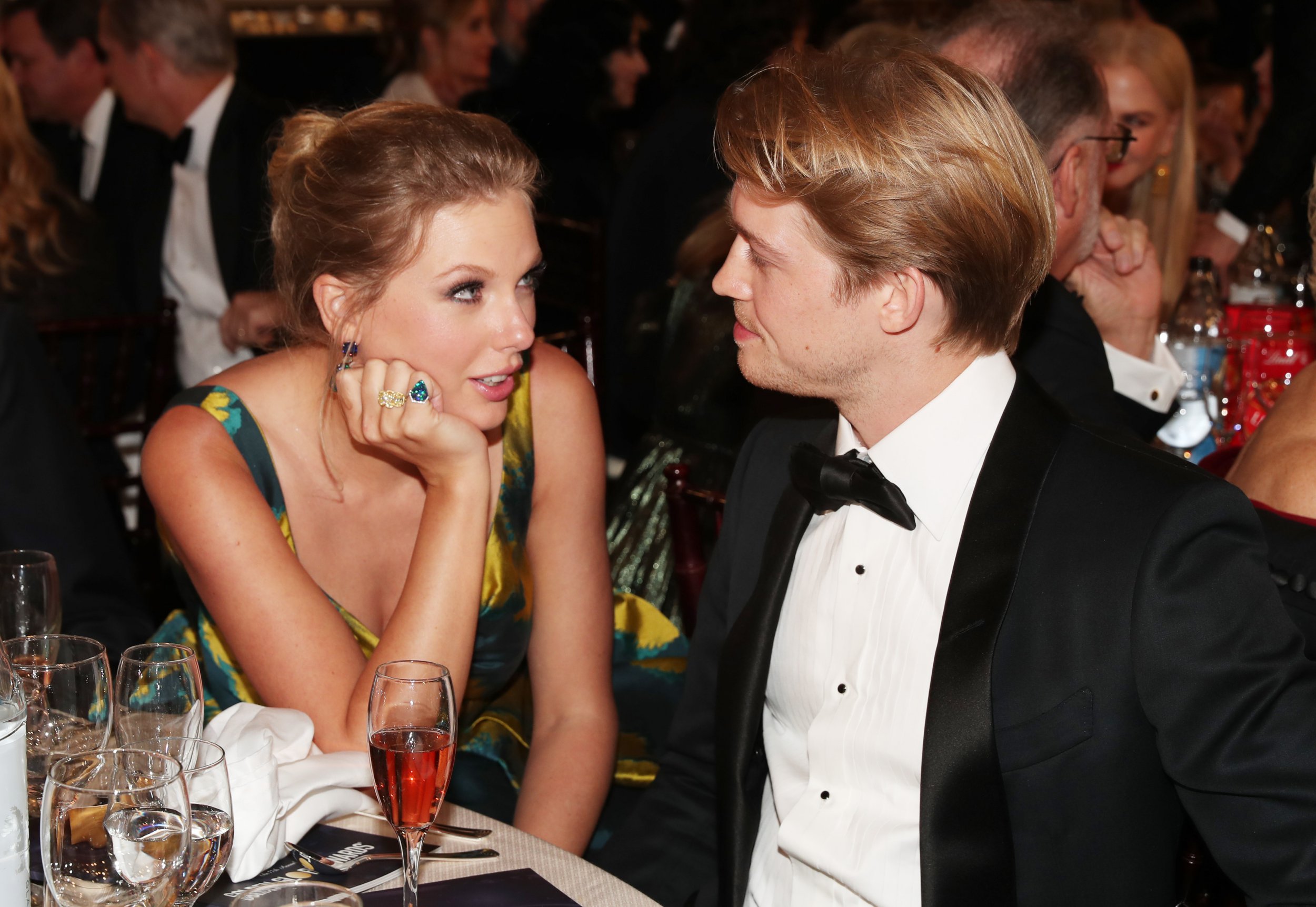 And in true Taylor style, she's been doing a whole load of good off the stage too.
In every city she's played so far, Taylor has most recently donating enough to put
Expressing their gratitude for her charitable act – which Taylor hasn't publicised herself – Feeding Tamp Bay took to Instagram.
'Thank you @taylorswift for being a HERO and supporting Feeding Tampa Bay's mission to end hunger by 2025!', they wrote.
'Your generosity will place over 125,000 meals on tables!'
Just when we thought we wouldn't love her more.