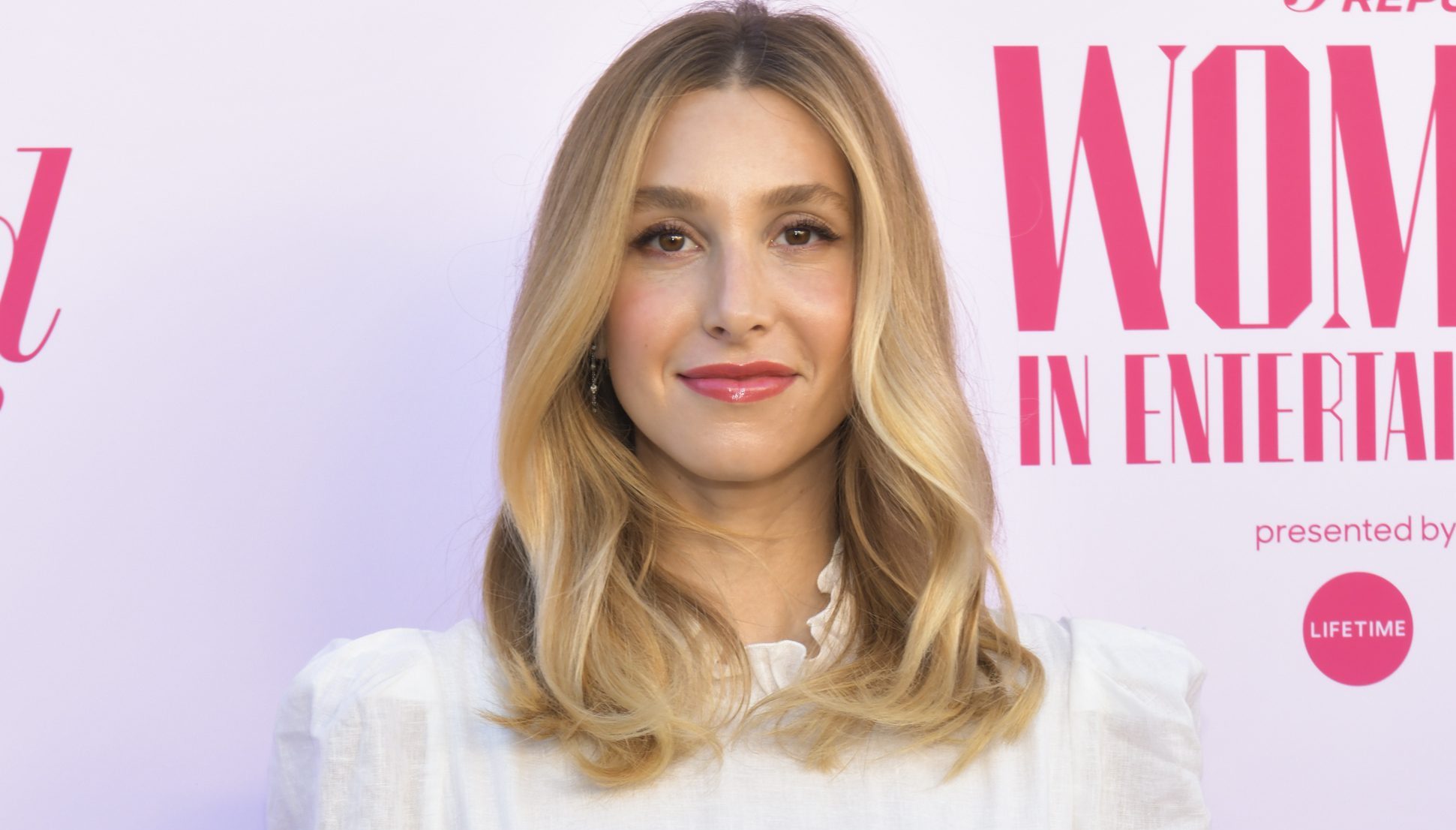 Whitney Port has called out those who made 'snarky' comments about her weight on Instagram, after addressing concerns over her figure.
The Hills star, 38, spoke out last month, explaining that her husband, Tim Rosenman, had voiced similar worries.
At the time, she vowed that she would , but was forced to pause her beach holiday over further scrutiny.
Taking to her Instagram story, the mom-of-one shared a snap of herself in a bikini – – alongside the message: 'Cheers to all you folks thinking I'm doing "body checks!" I didn't even know what that meant until someone wrote it on one of my posts!
'Everything was blown a bit out of proportion. I'm a busy mom who just needs to take a little better care of herself and I'm on it.
'I, of course, appreciate any concern over my health but just a friendly reminder to hold yourself back from making snark comments about someone's weight cause Timmy will come for you! JK.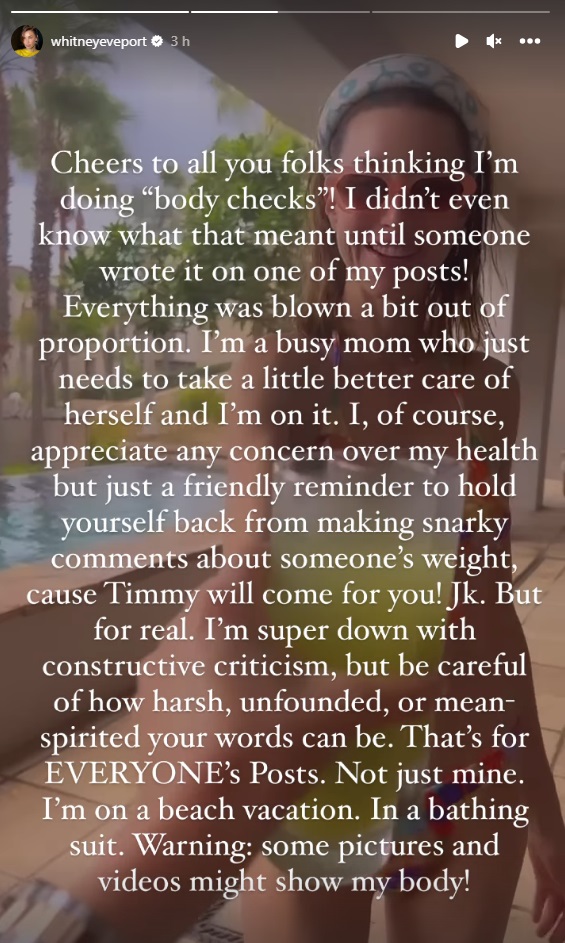 'But for real. I'm super down with constructive criticism, but be careful of how harsh, unfounded, or mean-spirited your words can be. That's for EVERYONE's posts. Not just mine.'
She concluded: 'I'm on a beach vacation. In a bathing suit. Warning: some pictures and videos might show my body!'
Whitney came to fame on The Hills in 2006, alongside Lauren Conrad, Heidi Montag and Audrina Patridge.
She went on to land her own spin-off, The City, in 2008, focusing on her internship at Diane von Furstenberg in New York.
In 2012, the fashion favorite started dating Tim, who served as a producer on the spin-off, with the couple announcing their engagement the following year.
They tied the know in 2015 and went on to welcome their son, Sonny, in July, 2017.
Whitney recently made headlines when she addressed fears over her weight, explaining that her partner had also expressed concern.
In a candid post last month, beside a photo with Sonny, she began: 'I want to address my weight real quick. I've gotten a lot of comments about looking too thin.
'At first, it didn't bother me. I chalked it up to people not knowing what my diet looks like.
'But Timmy brought it to my attention, as a good husband should, and said it's not just something strangers are spewing. He has been worried about me.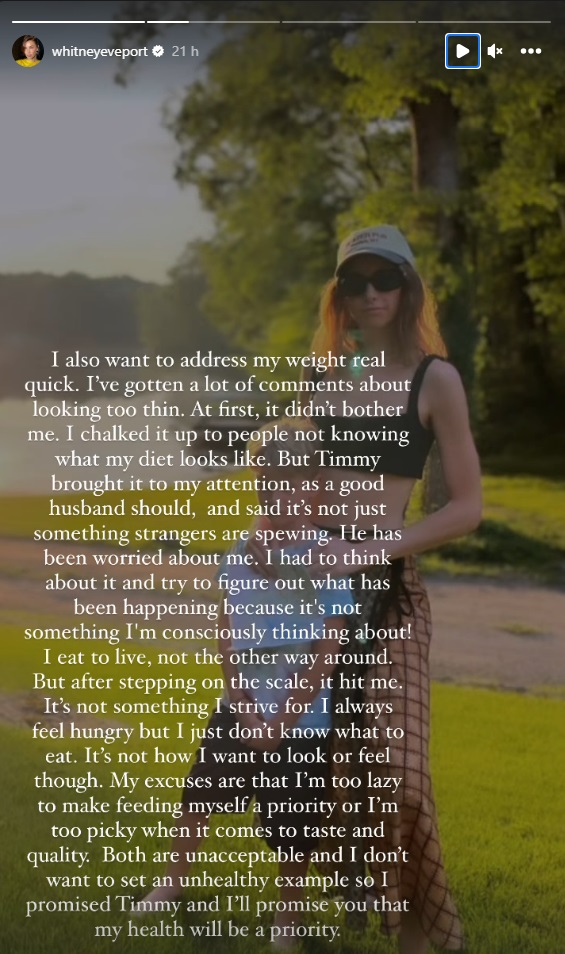 'I had to think about it and try to figure out what has been happening because it's not something I'm consciously thinking about!'
'I eat to live, not the other way around. But after stepping on the scale, it hit me. It's not something I strive for,' she continued.
'I always feel hungry but I just don't know what to eat. It's not how I want to look or feel though.
'My excuses are that I'm too lazy to make feeding a priority or I'm too picky when it comes to taste and quality.
'Both are unacceptable and I don't want to set an unhealthy example so I promised Timmy and I'll promise you that my health will be a priority.'
In a subsequent discussion on her With Whit podcast, the mom-of-one explained that weighing herself was an 'eye opener'.
'Once you see the numbers, the numbers can't lie,' she told listeners. 'In my head, I didn't think it was as big of a deal as it actually was, and I still don't really.
'But I do think I'm clearly not eating enough and that how I look right now does not look healthy. It's not how I want to look.
'I complain a lot about my lack of energy. Part of that stems from not giving myself what it actually needs.'
BEAT
If you suspect you, a family member or friend has an eating disorder, contact Beat on 0808 801 0677 or at [email protected], for information and advice on the best way to get appropriate treatment