The Windrush Scan**l, in which thousands of people who had to the UK from the Commonwealth in the 1950s and 1960s were many decades later, is such a despicable stain on our nation that it rightfully should be ingrained in the popular consciousness.
It's great then that Sir , with his playwriting debut at West London's brilliant Bush Theatre, has done his bit to depict its human cost with this devastating monologue, in which he also stars.
It centres on August, a fictional victim who, amid a cosy living-room set, recounts his life story, from the moment he came over here from Jamaica with his mother, via schooldays, marriages, children, and more besides.
The trick of both Sir Lenny's warmly jocular script and performance is to almost lull the audience into a false sense of security.
August begins by skanking to reggae and handing out shots to the audience from his drinks trolley, and even as he speaks of illness, death and estrangement within his family, such heartbreaking tribulations are set off by his unerring optimism and good humour.
Occasional, near-subliminal flashes of CCTV footage on a screen showing August detained foreshadow what is to come, however, and after an envelope literally falls from the sky declaring August is not a British national, the show turns first gradually, then with a decisive jolt, into a dystopian horror that.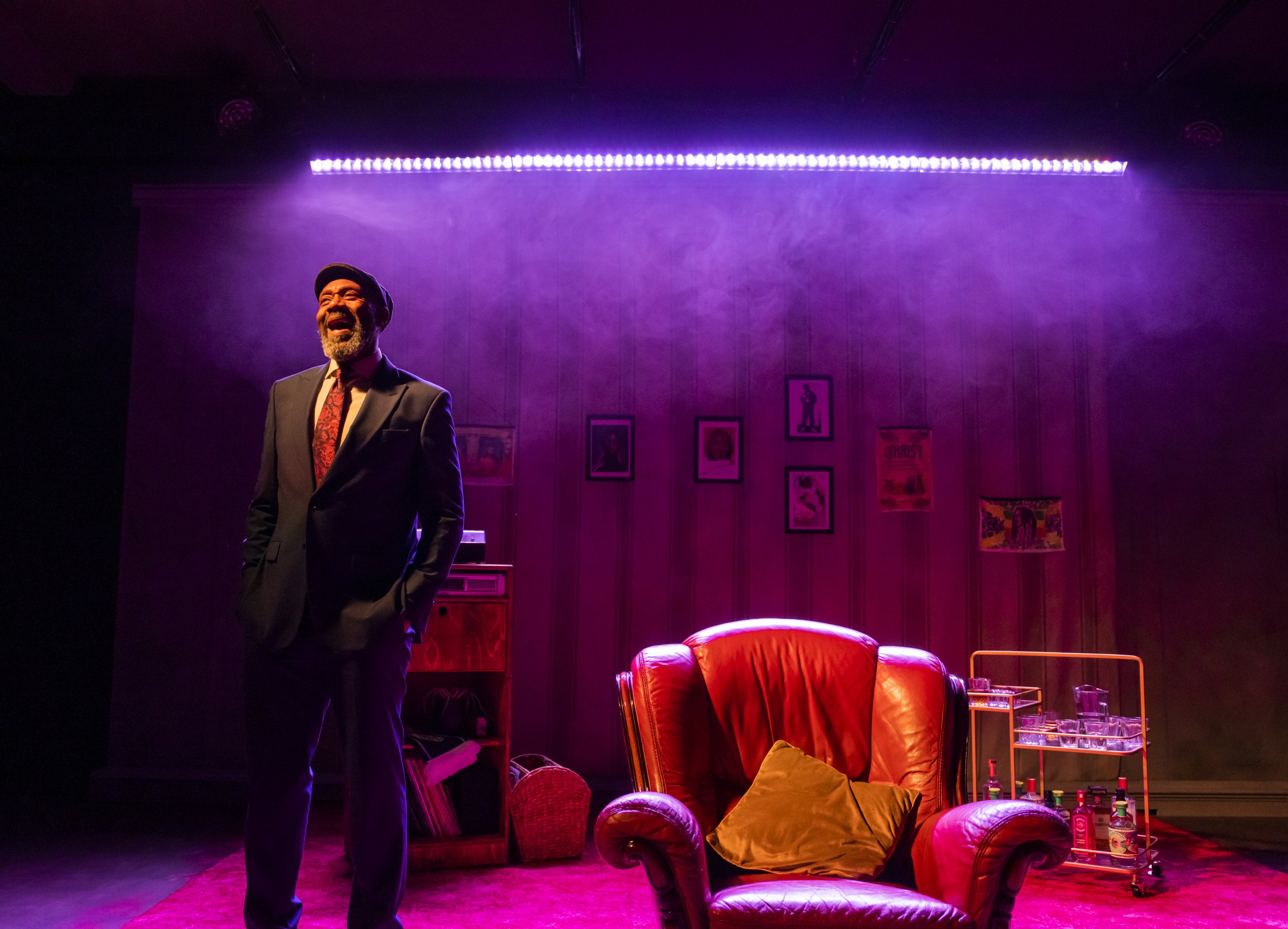 In truth, as a character study, it doesn't quite hang together: that's because sometimes it feels like we're getting more Lenny than August, particularly with the profusion of one-liners that are the stuff of a stand-up set.
But really that doesn't matter, given that Sir Lenny is such a compelling storyteller, who has the audience in the palm of his hand.
An essential watch, which should be seen as widely as possible: I hope, and can only imagine, that it will have a life well beyond its current run.
August In England is at the Bush Theatre, until June 10.