Tiffany Pollard has claimed that she is being haunted by the ghost of David Gest, following their infamous stint on together.
In case you somehow forgot , the Flavor of Love icon broke out into utter hysterics in the infamous CBB house in January, 2016, after being informed by Angie Bowie that 'David's dead'.
However, in a wild case of crossed wires, Angie was , while her co-star assumed she meant their housemate, David Gest, who was very much alive and having an ill-timed nap.
Unpacking the infamous scenes during an appearance on Watch What Happens Live, Tiffany said that the producer, who died in April, 2016, has appeared in her kitchen from beyond the grave.
When asked if she ever rewatched the infamous episode, and what exactly was going through her mind, she admitted that she hasn't been able to tune in again.
'David and I have not made up,' she replied. 'And I did not rewatch that episode but he does haunt my kitchen. Every once in a while…'
A baffled Andy Cohen asked: 'You have not made up from that season?'
'Well since he died… I haven't talked to him since then,' Tiffany said, as fellow guest star Craig Conover laughed beside her. 'Was I supposed to?
'David, please stop coming into the kitchen and messing with the knives and forks.
'He's mad at me.'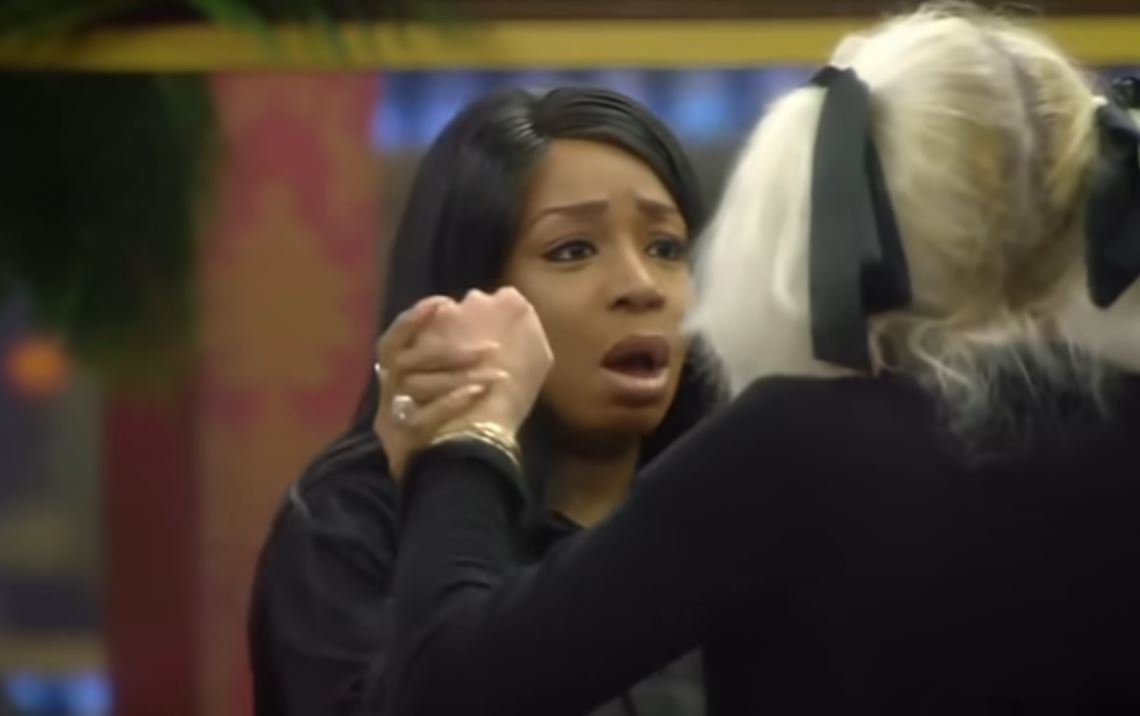 Clarifying why they need to make up, she added: 'So he can stop turning on the coffee maker.'
Tiffany has returned to our screens in the latest series of E!'s House of Villains, which brings together some of the most Scan**lous stars of the small screen.
In the program, she has been cast alongside former White House aide Omarosa Manigault, Vanderpump Rules' Jax Taylor and Shake from Love Is Blind to battle it out for the title of America's Ultimate Supervillain – and a $200,000 jackpot.
Discussing her efforts on the series in a chat with Bustle, she admitted that she was excited for the opportunity to go toe-to-toe with Omarosa most of all.
'I'm not going to lie, when I saw that she was going to be a part of this, I'm like, "Finally, someone I can throw the heavy artillery at and be able to take it."
'I just had to slightly, politely put her in her place a little bit so she could slow down and get off my back.'
We saw how that went down with Gemma Collins…