has responded to 'announcing' the birth of his and Molly-Mae Hague's daughter Bambi, before the couple officially shared the happy news with the world.
The stars, both 23, revealed they had given birth to a baby girl, sharing the news after she was a week old.
However, while fans eagerly awaited, YouTuber Jake took to social media and wrote: 'Tommy has no excuses now…Baby's born.
'Money's massive. Immigration no issue. Tyson promises he & Papa will make Tommy retire from boxing & change his last name if he can't beat the YouTuber.'
He added: 'Tmw I'm coming to London to look at all 3 Fury's in the eye & shake on that promise.'
The couple had yet to share their happy news, and Jake was slammed by fans for appearing to make the special announcement before they had.
But on Wednesday's Piers Morgan Uncensored, Tommy addressed Jake's 'speculation', brushing it off.
The new dad said: 'At the end of the day, all Jake Paul can do from wherever he is in this world is speculate, and that's all that was.
'Speculation, nothing is ever true unless you hear it from me and Molly.'
Talking about the 'trash-talking' that comes with public boxing matches like these, Tommy continued: 'It's part and parcel, it's what we have to do.
'It comes with the entertainment business, that's what we're in, and me and Jake Paul are great dance partners, and I've enjoyed the build up so far, it's going to get a lot more heated, and I can't wait'.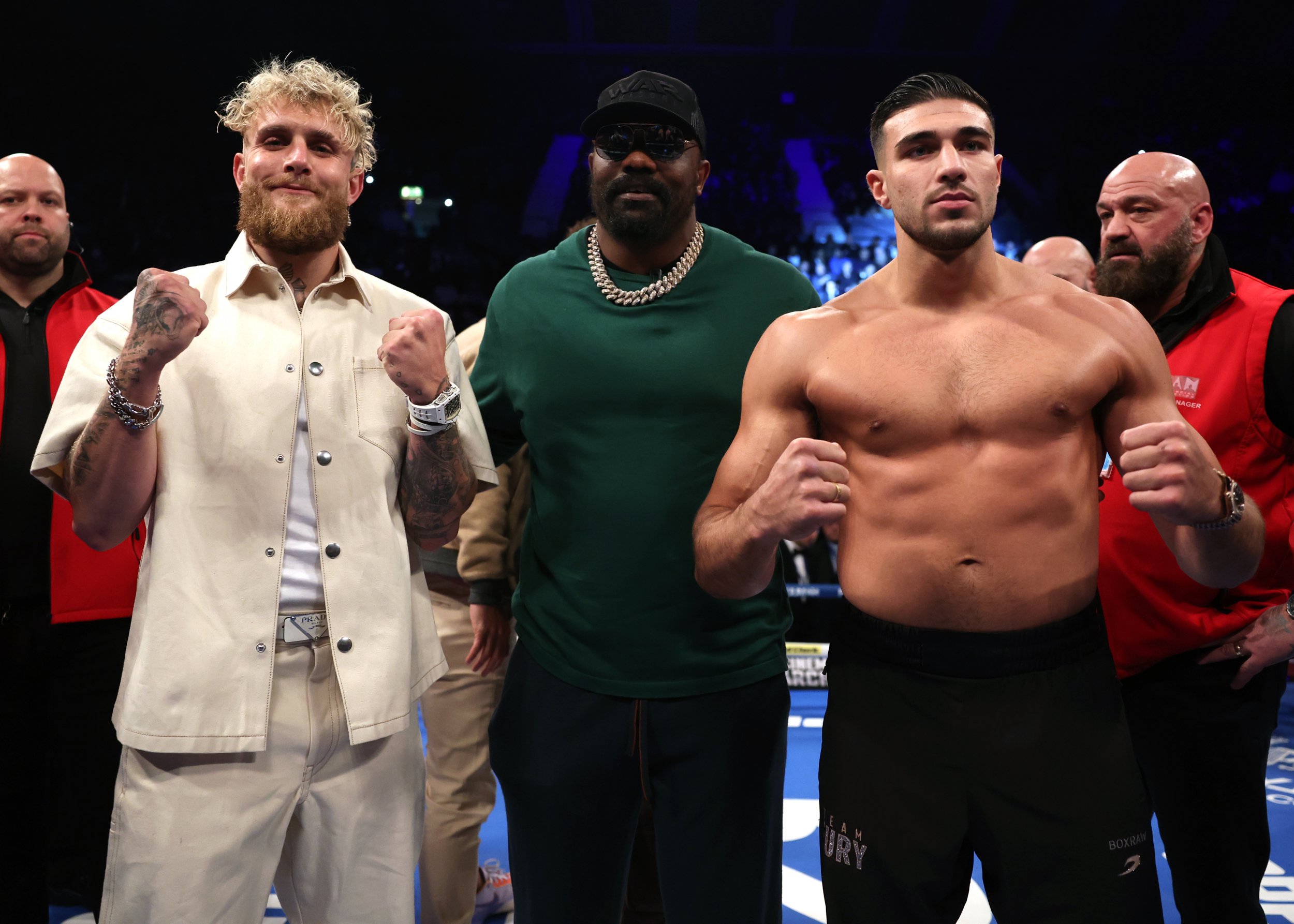 'Social media can't save Jake Paul, his mouth can't save him, it comes down to fighting,' Tommy added.
While watching Tommy on Uncensored at home, Molly-Mae shared an adorable picture of baby Bambi settled on the sofa, writing: 'Hello Dadddaaa'.
Shortly after announcing their bundle of joy to the world, Tommy reflected on what it's been like watch Moll become a mum and it's safe to say he's more smitten than ever.
Alongside a photo of the PrettyLittleThing creative director doting over their newborn in hospital, the boxer wrote: 'The best mummy in the entire world. Watching how you care for Bambi makes me love you more than I knew I could.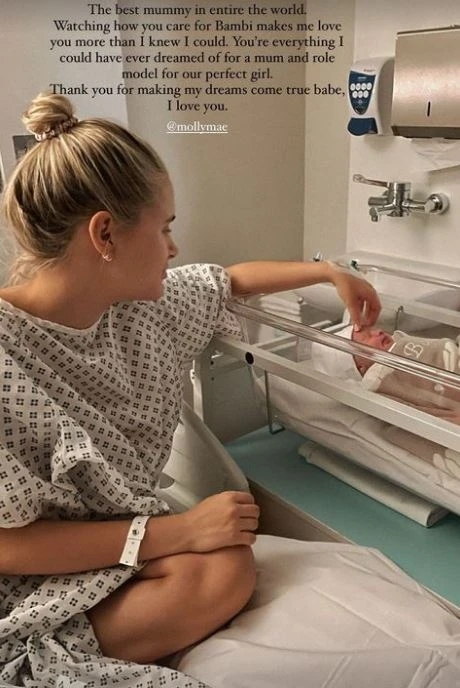 'You're everything I could have ever dreamed of for a mum and role model for our perfect girl.'
He added: 'Thank you for making my dreams come true babe, I love you.'
Tommy also shared a sweet picture cuddling Bambi and wrote: 'Daddy's little girl. Forever.'
Despite only just welcoming their first child, the adorable photo made Molly-Mae broody as she commented: 'This pic makes me want 100 [babies].'