has been spotted dancing shirtless by a swimming pool during filming for and we're already cringing.
The former health secretary is continuing his reality TV stint after coming in earlier this year.
He's now joining the likes of Gareth Gates, , and on the gruelling Channel 4 programme.
After a trailer dropped last night showing the new line-up, including Gareth Thomas, James Argnet, Montana Brown, Teddy Soares, and Amber Turner, snaps of Hancock hanging out with his co-stars have now been revealed.
In them, the shirtless former MP shows off some moves next to Love Island's Montana, Michelle and Gareth as they chill by the pool in Vietnam.
All four are in sync as they throw their arms in the air, with Hancock once again showing off his dancing skills, after .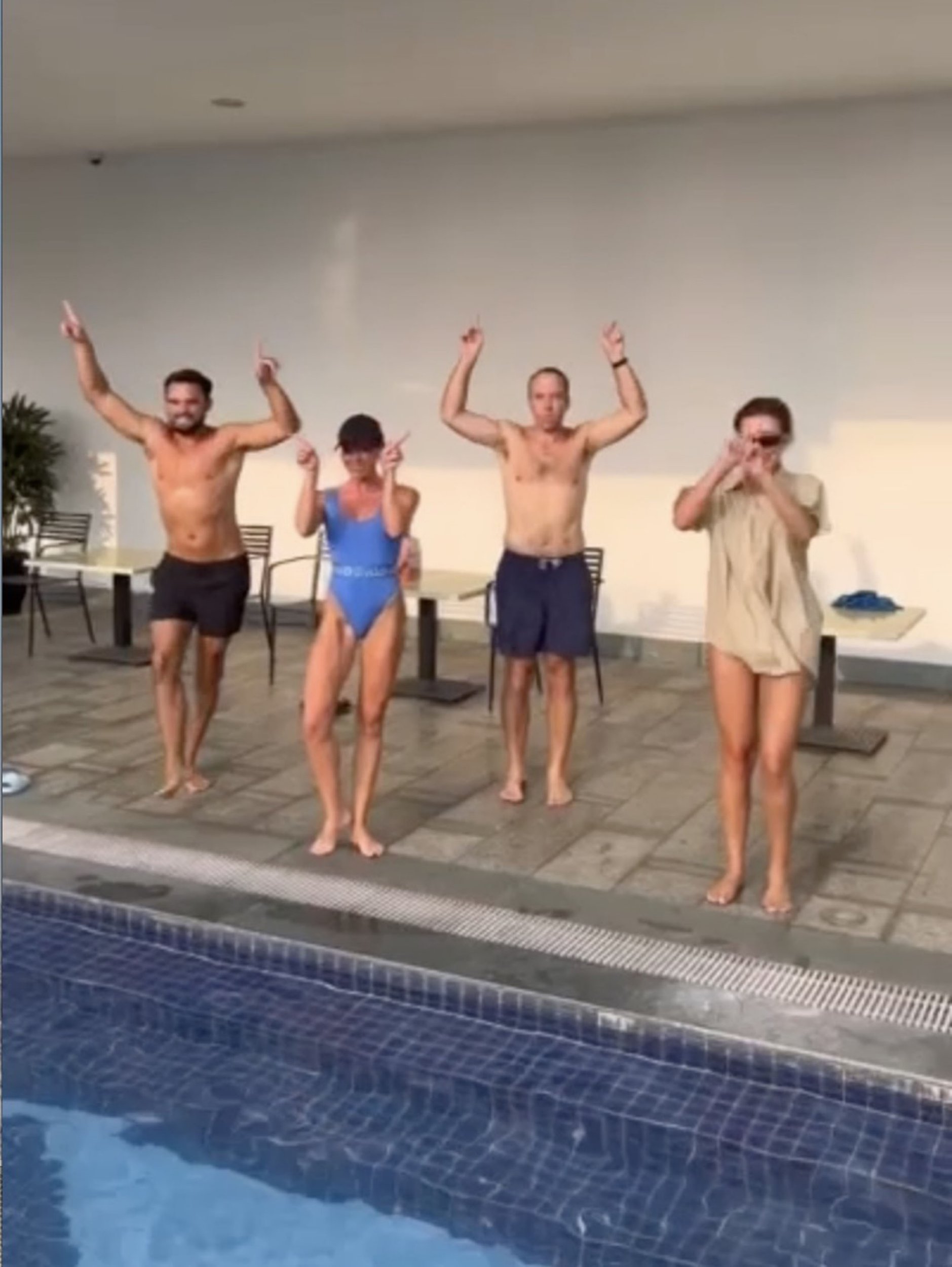 This comes after viewers were treated to the trailer of the new series of Celebrity SAS, which sees the chief instructors introducing Hancock to his 'worst nightmare'.
At the beginning of the trailer, the public figure has a bag torn off his head, as he stands in the pouring rain before he's later seen taking on a height challenge, before screwing up his face while army crawling in muddy, marshy waters.
During a wrestle with a fellow Celebrity SAS star, he's knocked off his feet in a blow that looks like it might take the wind right out of him, splashing straight into the water.
Meanwhile, during an interrogation, Hancock looks like his eyes are filling up with tears as he's told: 'Relax. You look like you're about to be executed.'
It was previously claimed that during the interrogations on Celebrity SAS, .
'We treat everybody the same and we really went at him,' chief instructor Billy Billingham said earlier this year.
'In the interrogation bit, he gets destroyed, absolutely destroyed.'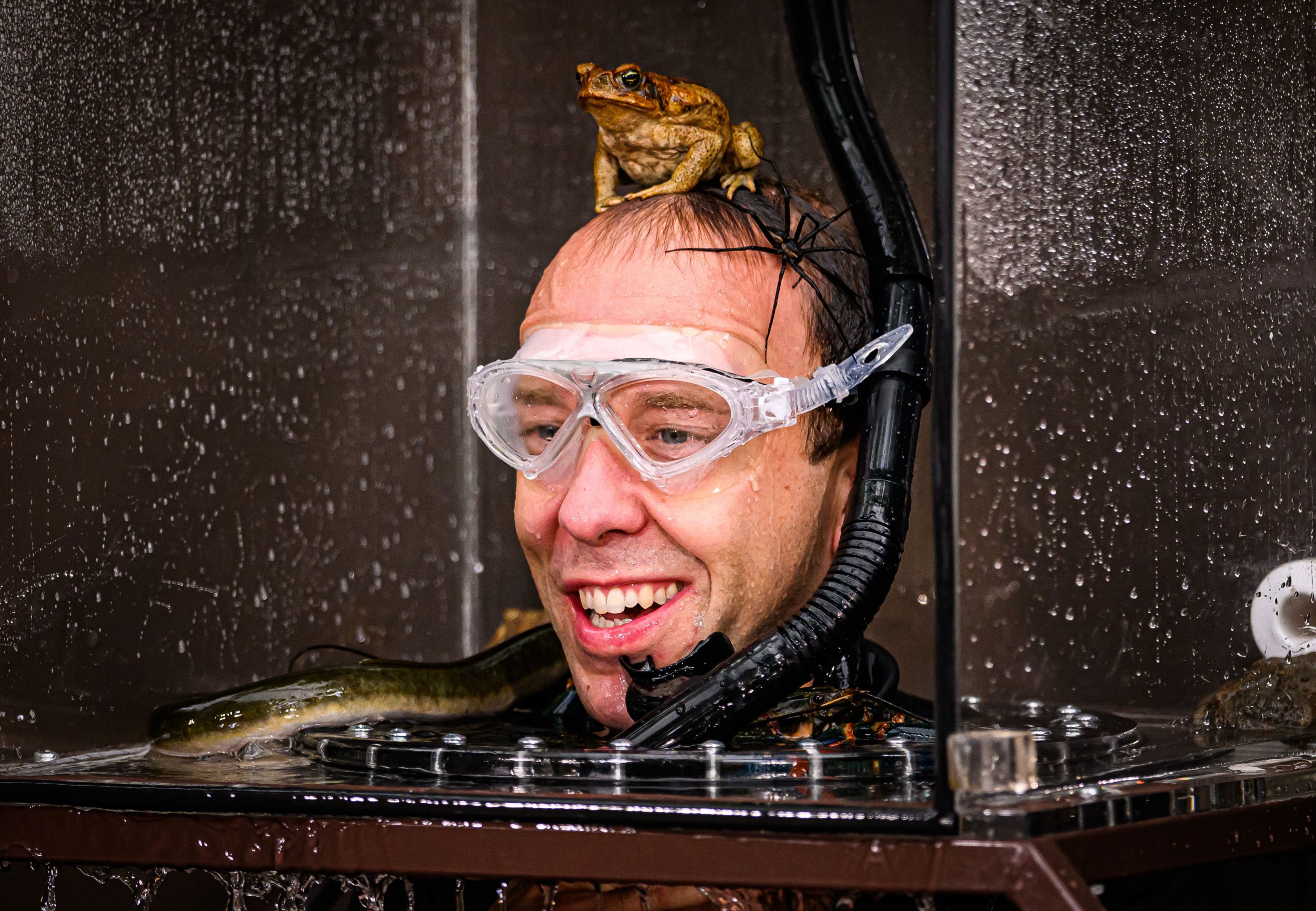 He continued to : 'At the time I thought, "Oh, hang on, maybe this is a bit much?" But no, he deserved it.
'The idea is every single contestant will either leave on day one or will leave as a better version of themselves and with Matt Hancock, he's still got a long way to go.'

Are you cringing or cheering for Matt Hancock's shirtless dance on Celebrity SAS?Comment Now
It's been reported that Hancock to, for which he spent 80 hours filming.
He , just weeks before heading to Australia for I'm A Celebrity.
Celebrity SAS: Who Dares Wins returns to on Tuesday, September 26 at 9.30pm on Channel 4.