Towie star Yazmin Oukhellou has revealed the scars she sustained after surviving a crash that.
The 28-year-old television personality  in Turkey last July and previously recalled how she  the wreck and summon help.
McLean, who was driving at the time of the accident, is believed to have lost control of the car, with the vehicle going over a 70ft cliff.
Despite the best efforts of emergency services, McLean's life could not be saved and he was laid to rest at home in Essex weeks later.
Yazmin has been posting updates on her road to recovery since the crash, and a new post showed that she is undergoing a cosmetic procedure to improve the appearance of her injuries.
In November, Yazmin showed the scars she sustained in the wreck for the first time, along with a hopeful message.
Taking to Instagram with a sweet selfie, she looked happy and healthy and placed her arm over her head with her scars on display.
She wrote: 'Every scar that you have is a reminder not just that you got hurt, but that you survived.'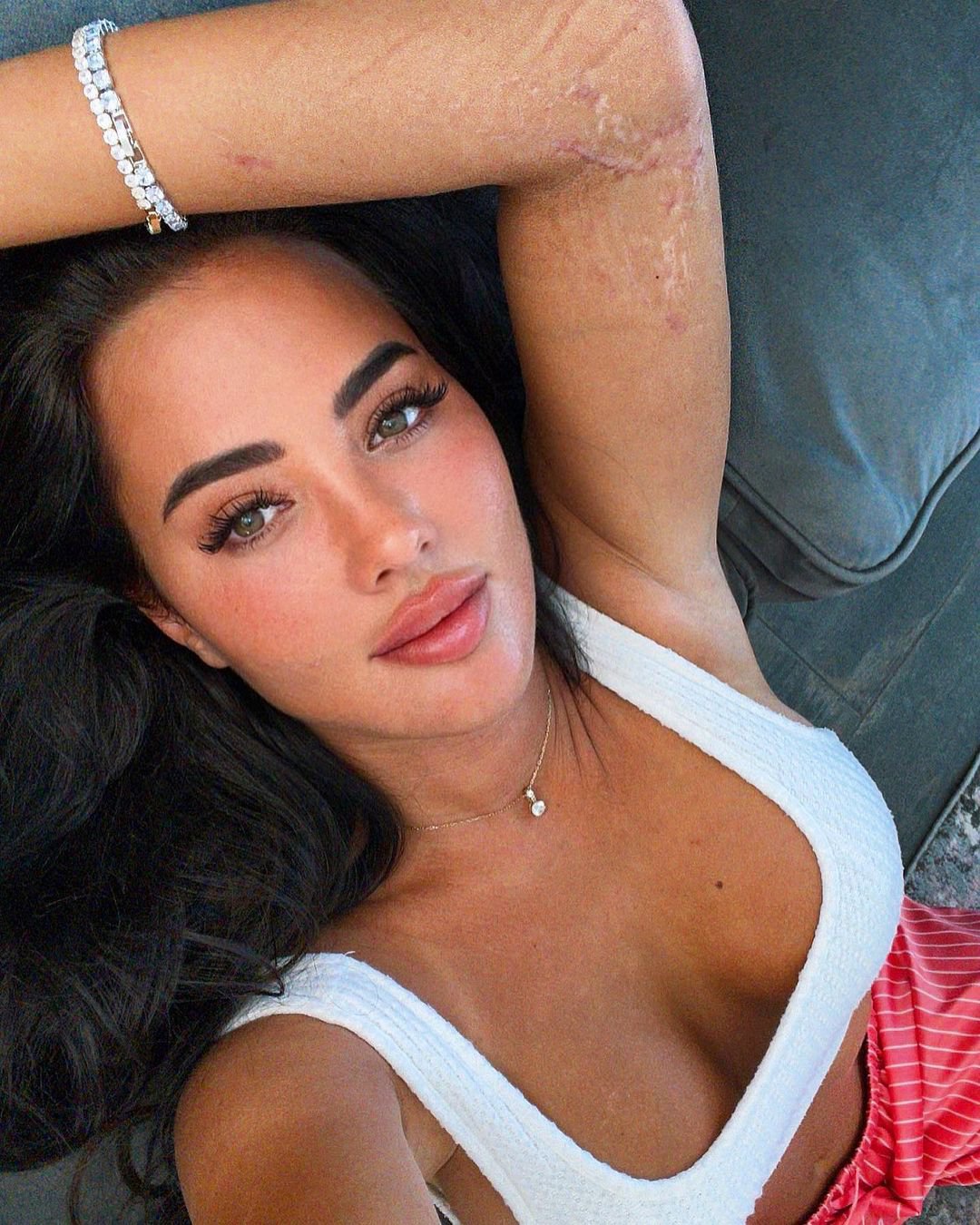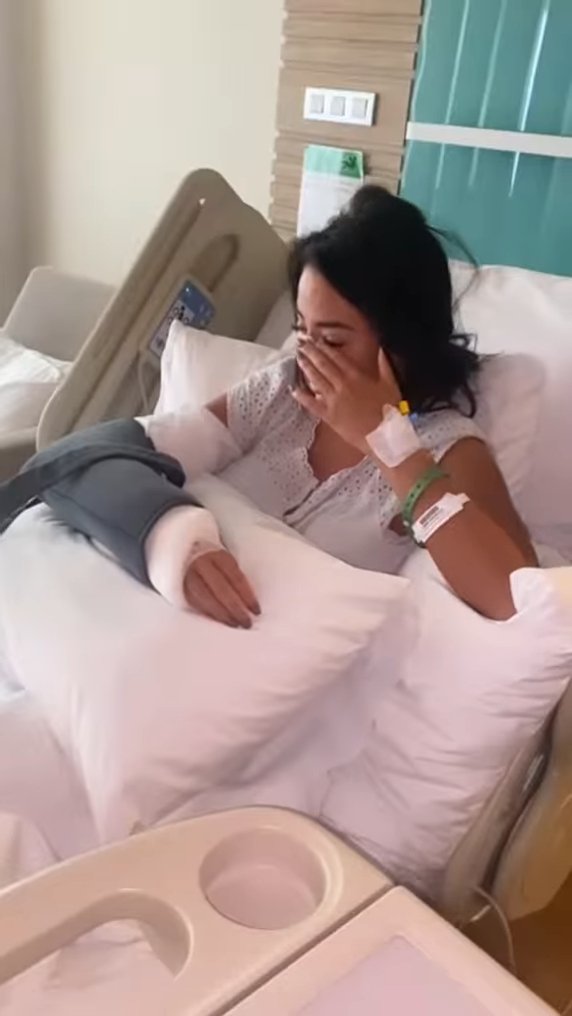 Yazmin also opened up about the devastating crash that claimed the life of her former boyfriend.
'I tried to wake Jake up, but he wasn't waking,' she told. 'I tried to beep the horn with my foot, but I couldn't reach it.
'We were in the middle of nowhere and so screaming for help wasn't any good.'
She added: 'I knew I had to get out of the car and somehow I found the strength to free my arm by lifting it with my left hand, moving my right arm up and dropping it back down for what felt like forever until I snapped it free.
'I knew in my gut he'd gone.'