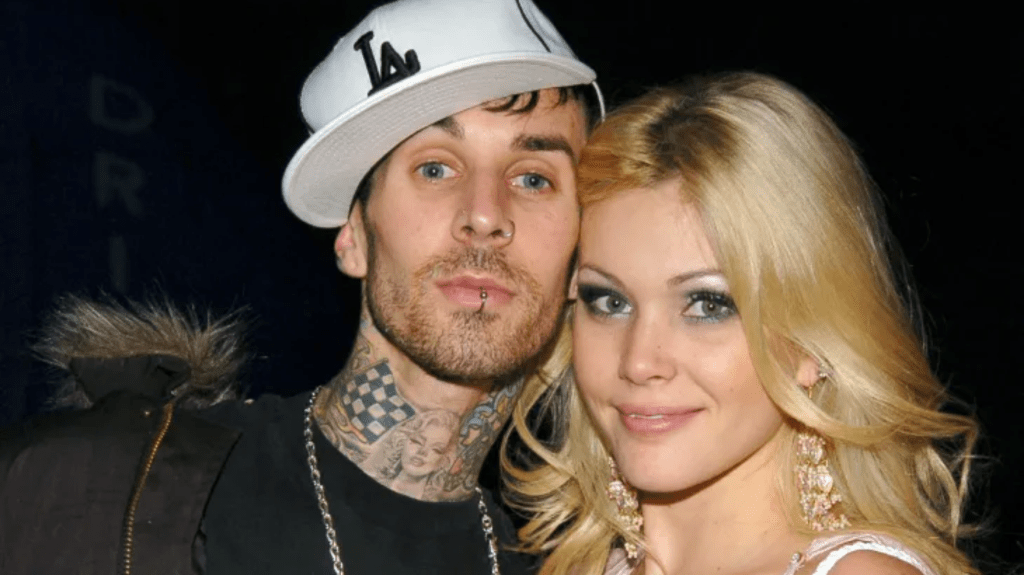 's family emergency doesn't involve his children, his ex-wife has shared.
was announcing that their drummer, 47, had to rush home from Glasgow.
A statement on the band's Twitter page read: 'Due to an urgent family matter, Travis has had to return home to the States.
'The Glasgow, Belfast, and Dublin shows are being postponed.
'More information in regards to his return to Europe and rescheduled dates will be provided as soon as available.'
No further details were given, and it was not mentioned whether the situation involved Kourtney Kardashian, 44, who is
However, Shanna Moakler has now helped to narrow things down.
Shanna, 48, was and they share children Landon, 19, and Alabama, 17, while Travis is also a doting stepfather to Shanna's daughter Atiana, 24, who's biological father is Oscar De La Hoya.
Speaking to , Shanna assured that their children are together are safe and sound.
The musician's ex added to photographers in Los Angeles that the 'urgent family matter' doesn't concern their son or daughter, but people have been asking her lots of questions.
'A lot of people are reaching out to me, I don't know what's going on,' she told the outlet.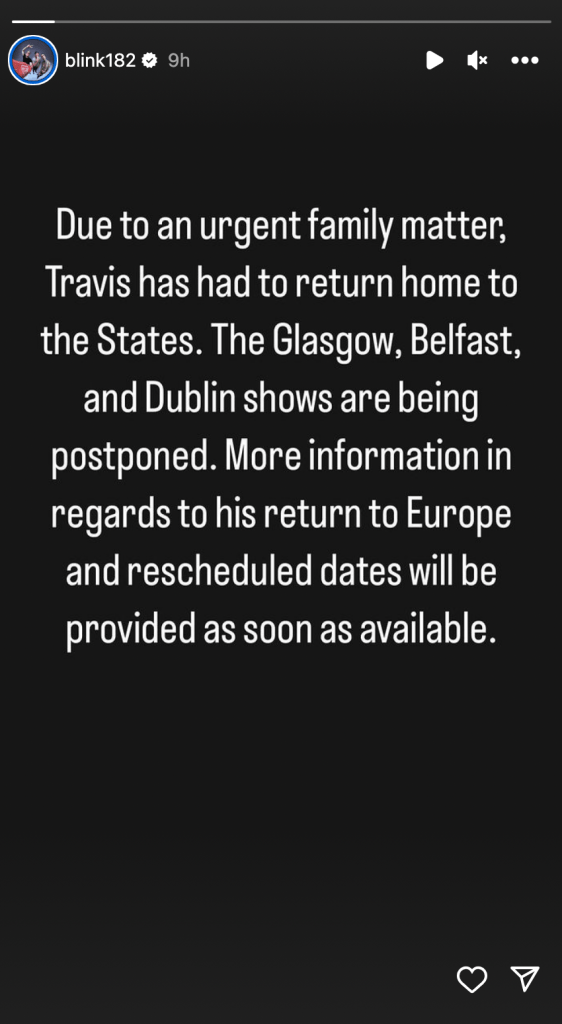 'I just know that our kids are safe and sound and obviously that's important to me.'
Shanna added: 'Whenever they have to cancel shows, that's a really big deal so I'm just praying that his immediate family, and baby, and Kourtney, and everyone is safe and ok.
'I'll be sending my prayers and well wishes.'
Her comments come after fans noticed Travis had after jetting home.
On his Instagram, the All The Small Things hitmaker appeared to take a moment for reflection with photos of a prayer room and one of a stained glass window.
Blink-182, also consisting of Tom DeLonge and Mark Hoppus, are yet to share an update on their live shows or Travis's return.
The punk band announced last year that they would be reuniting for a mammoth tour that kicked off this April. 
Following a short summer break, they were due to resume their tour at Glasgow's OVO Hydro on September 1, later playing in European cities such asBelfast, Dublin, Copenhagen, Lisbon, Stockholm, Prague and Amsterdam, Paris and London.