U2 have shared a snippet of a reimagined version of their enduring hit song With Or Without You, which is available for fans to buy now.
The Irish-British foursome, which consists of singer , guitarist and keyboardist The Edge, bassist Adam Clayton and r, put out a preview of their updated edition of the track on Friday as part of their Songs of Surrender compilation album.
The lead single from their fifth LP The Joshua Tree was a hit all over the world upon its 1987 release.
The project, announced earlier in January, is set to come out on March 17 and will contain 40 , which has spanned more than four decades and stemmed 14 albums.
It also appears to tie in with Bono – whose real name is Paul Hewson – publishing his new memoir, Surrender: 40 Songs, One Story.
The new version of With Or Without You relies on an intimate acoustic arrangement with guitars, the first 20 seconds or so of which was shared on social media.
The handwritten note shared on U2's official Twitter account earlier this month from The Edge was partially copied in the caption alongside the song clip, in which the musician first shared the impetus behind the record.
The 61-year-old musician, real name is David Howell Evans, explained that most of U2's work 'was written and recorded when we were a bunch of very young men' and that the songs had evolved in the passing years to 'mean something quite different to us now', prompting them to embark on this journey.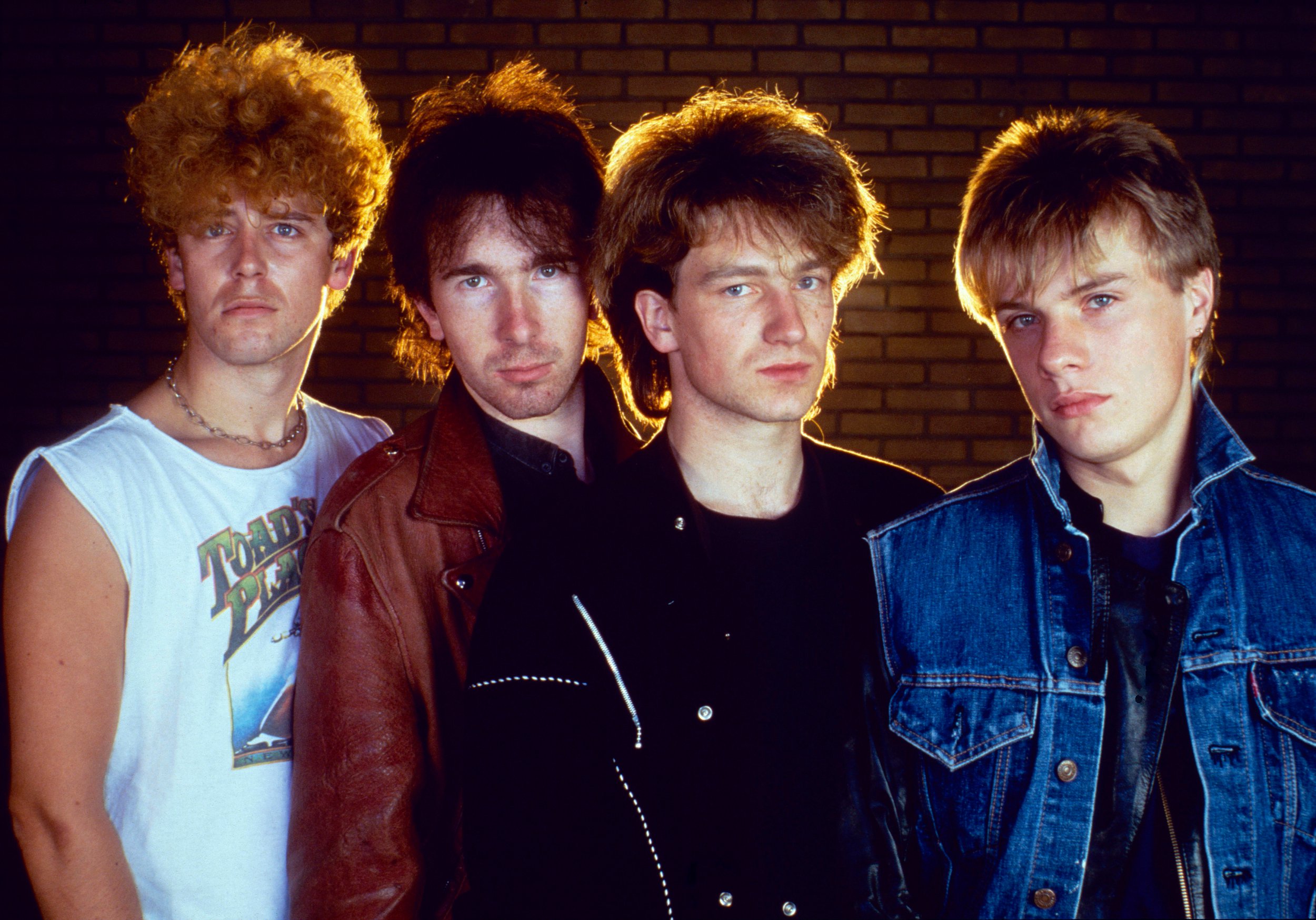 He continued: 'Some have grown with us. Some we have outgrown, but we have not lost sight of what propelled us to write those songs in the first place. The essence of those songs is still in us. But how to reconnect with that essence when we have moved on and grown so much?'
He added they were giving them 'a 21st century reimagining', before revealing that 'once we surrendered our reverence for the original version, each song started to open up to a new authentic voice of this time, of the people we are now, and particularly the singer that Bono has become'.

What do you think of the new version of With Or Without You?Comment Now
However, it appears some of the group's fans are resistant to the idea of change as the clip was met by a mixed reaction.
'Loved this version but I prefer the first one. That song has followed me in so many stages of my life, can't give it a new version [sic],' commented one fan, while another added: 'It's interesting, certainly. Not as iconic as the original, a song that grabbed my attention early one school morning in 1987.'
One listener described it as 'not bad' but said it felt 'strange' and was 'too downbeat'.
Others adored it though, as an enthusiastic fan wrote: 'Not sure what's the actual definition of perfection but this sounds definitely perfect to me.'
Not sure what's the actual definition of perfection but this sounds definitely perfect to me. Thanks for the magic guys 💜

— Jo D. (@madfl3a)
I guess I can sort of appreciate what the band is trying to do here, but trying to recreate perfection is a very difficult task! The absolute anthem of 1987 IMO

— Guy Impastato (@gig_impastato)
People dismissing the two new tracks seem to want instant gratification within 30 seconds. Can't just listen for two or three minutes to see what might actually happen. Spare some sympathy for their partners and spouses. ;)

— AchtoonPJ ☮️ (@PJDeU2)
Another gushed: 'It's incredibly amazing to interpret a song in a completely different and new way and still not lose the origin of the song! I totally love it!!!'
Bono recently admitted that U2 split up 'all the time' as he detailed their explosive arguments, giving a candid insight into the rock band's dynamics.
The 62-year-old also admitted he was amazed that U2, which formed in 1976, were still together.
'Being in a band is tricky. The older you get, it gets even trickier. You're as good as the arguments you get, but at a certain point, when people are doing well, the male loves to be the lord of his own domain, you know? It's rough,' the Dublin-born crooner shared.
Speaking on Jason Bateman, Sean Hayes and Will Arnett's , Bono added: 'And you can just imagine why people say, "Ah, f**k this, I'm outta here."
'I mean, I really genuinely expect that and the band breaks up all the time. It's the truth.'
The dad-of-four then noted: 'Then we get back together and I'm grateful we do.'