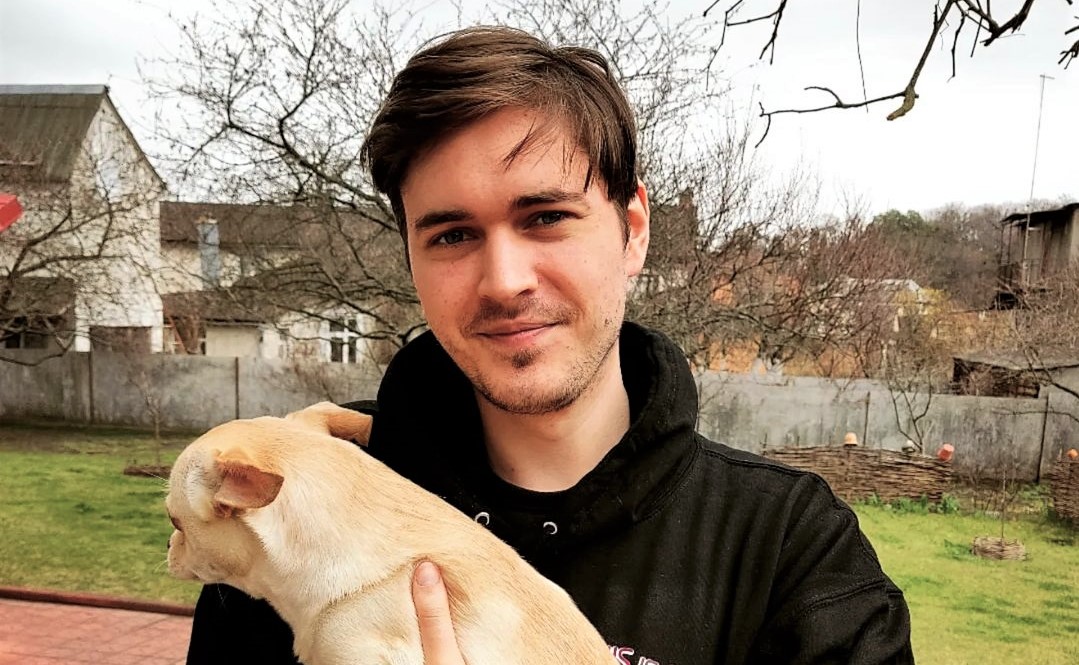 streamer Max-Strafe went to extreme lengths to compete in Apex Legends tournaments while his hometown in suffered blackouts.
Considering the constant power cuts and rocket threats it seems impossible that people whose jobs depend on having a stable internet connection would be able to concentrate.
There are still many streamers and content creators who have stayed online in the country, though, who have had to find often peculiar ways to broadcast their content.
Twitch streamer and professional Apex Legends player Max-Strafe, real name Maksym Stadniuk, has been competing from his hometown in Ukraine during the Russian invasion.
As he lives in Ukraine's capital Kyiv, which is often targeted by , he was forced to find a way to play through the power outages.
Luckily, he was allowed to use his neighbour's backup generator when he had to play in an important tournament.
In fact, Maksym and his team ended up qualifying for a $1,000,000 (£818,500) tournament, after winning $5,000 (£4,000) in the Apex Legends Global Series (ALGS) playoffs.
Another Ukrainian player who also competed in the ALGS events had to play from inside a hospital so that they could have access to electricity.
Before the war broke out in 2022, Maksym was supposed to be reunited with his teammates as he was mostly taking part in events from his home due to Covid-19 restrictions.
At the time, Maksym's team had just signed with a new esports organisation, which promised him the chance to travel and attend events together.
Sadly, Maksym hasn't joined them yet as the visa scheme for Ukrainians continues to face issues.
Several Ukrainian airports have also been attacked, making travel by air almost impossible and very dangerous.
In fact, when Maksym was invited by ALGS to join the next level of the competition, he pointed out that some of the flying options he was given were non-viable.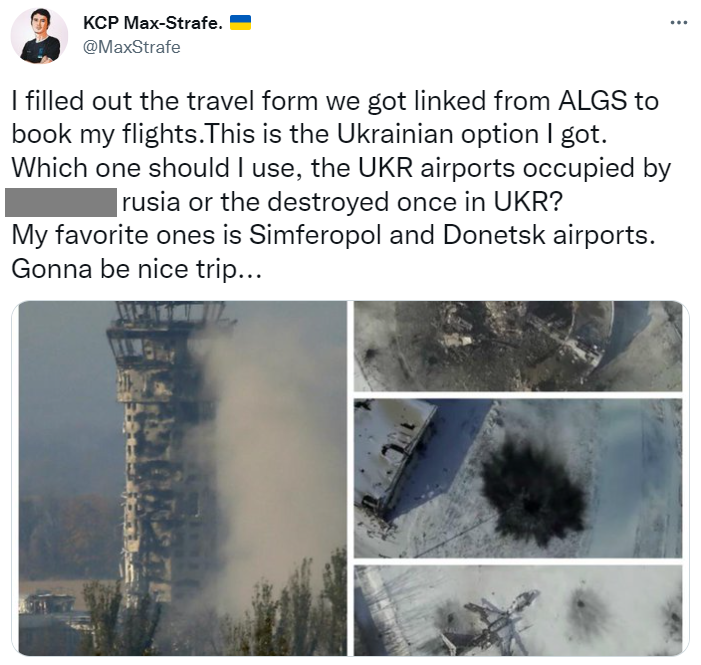 Email [email protected], leave a comment below, and .
Follow Metro Gaming on and email us at [email protected]
To submit Inbox letters and Reader's Features more easily, without the need to send an email, just use our .
For more stories like this, .