Vanessa Hudgens has addressed speculation that she is pregnant with her first child.
The High Musical actress is set to marry fiancé Cole Tucker very soon, after .
, the 34-year-old gave fans a glimpse into her bachelorette weekend on Instagram, revealing that she had jetted off to Aspen for a getaway with her pals.
In a montage video, she was seen excitedly opening a bottle of champagne, while sticking to all-white outfits during the trip.
'The most iconic bachelorette weekend in Aspen thanks to my GIRLS and @airbnb,' she captioned the upload. 'Couldn't ask for a more perfect home base.'
However, fans took the opportunity to question whether Vanessa was 'hiding a baby bump' with her choice of clothing on her hen do.
'Why does she look pregnant to me or like she's trying to hide a bump,' one asked in the comments section below.
'I thought the same thing! She's glowing!!! I'm so happy for her,' another agreed.
Having none of it, the bride-to-be replied: 'Not pregnant so y'all can stop.'
Others quickly sprang to her defense, calling out those who had publicly asked personal questions.
'Y'all need to stop, she commented saying she isn't pregnant,' a follower fumed. 'Also even if she is let her announce it when she's ready instead of annoying her in the comment section.
'I don't get why people are so invested in things that aren't their business.'
'Even if she was pregnant it's really no one business but hers,' a fan wrote. 'She is glowing yes but because she is about to the marry the love of her life. That would make any one glow.
'I'm so happy to see her happy she deserves all the happiness.'
We couldn't agree more.
Vanessa was first linked to Major League Baseball athlete Cole three years ago, following her split from Austin Butler.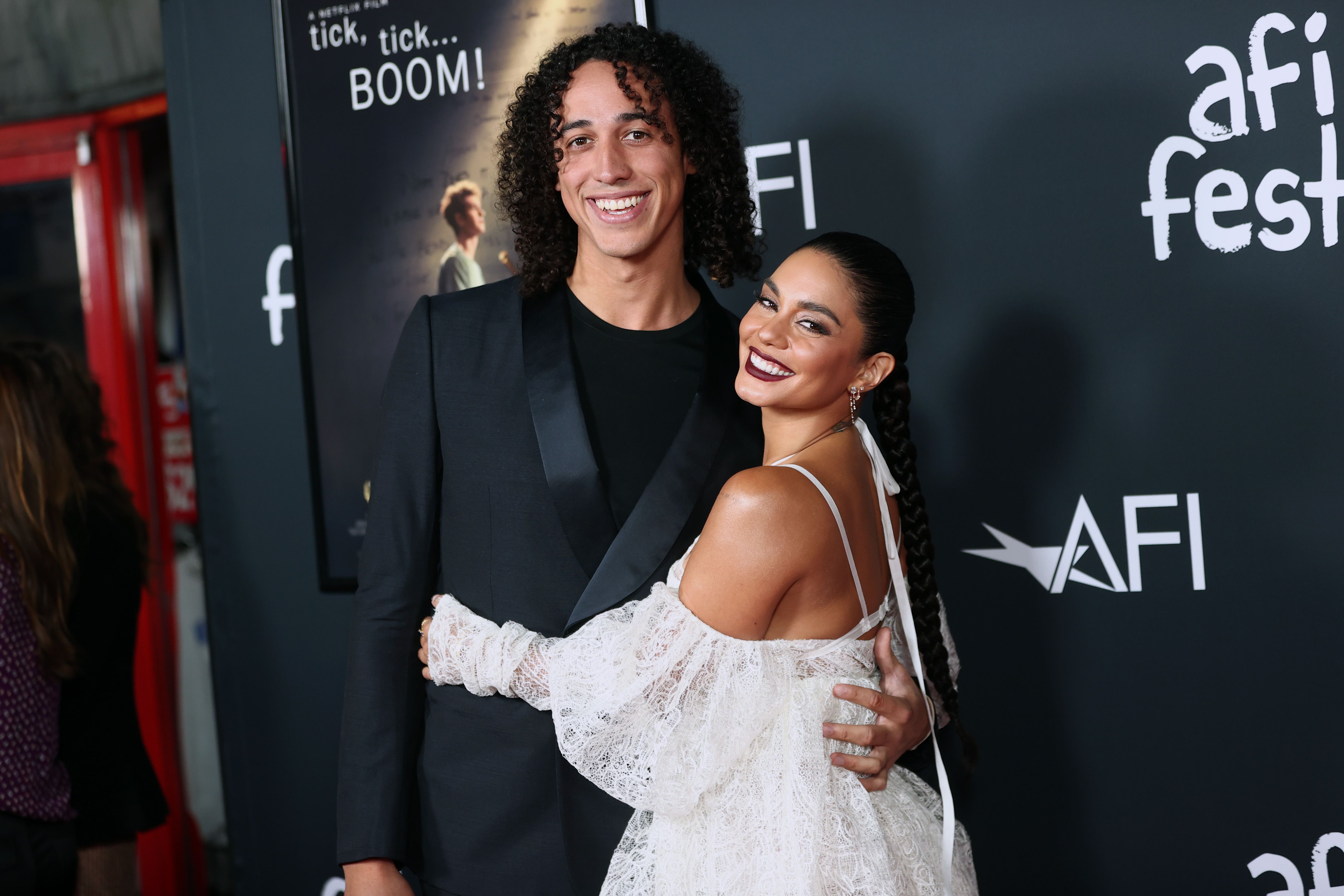 In the most 2020-way possible she confirmed that they first met while taking part in a meditation group on Zoom.
Earlier this year, they shared the happy news of their engagement on Instagram, during a very romantic trip to Paris.
Spilling the beans on their upcoming ceremony during an appearance on the Drew Barrymore show, Vanessa admitted that she was keen to ignore all the planning and simply elope with her beau.
'It's hard. I don't know, finding a venue is tough,' she told the host. 'I just want to elope. I'm lost.'
Discussing whether the groom had any insight into the ceremony, she added: 'He just wants to get married to me. He's like, "Whatever you want, babe!"'