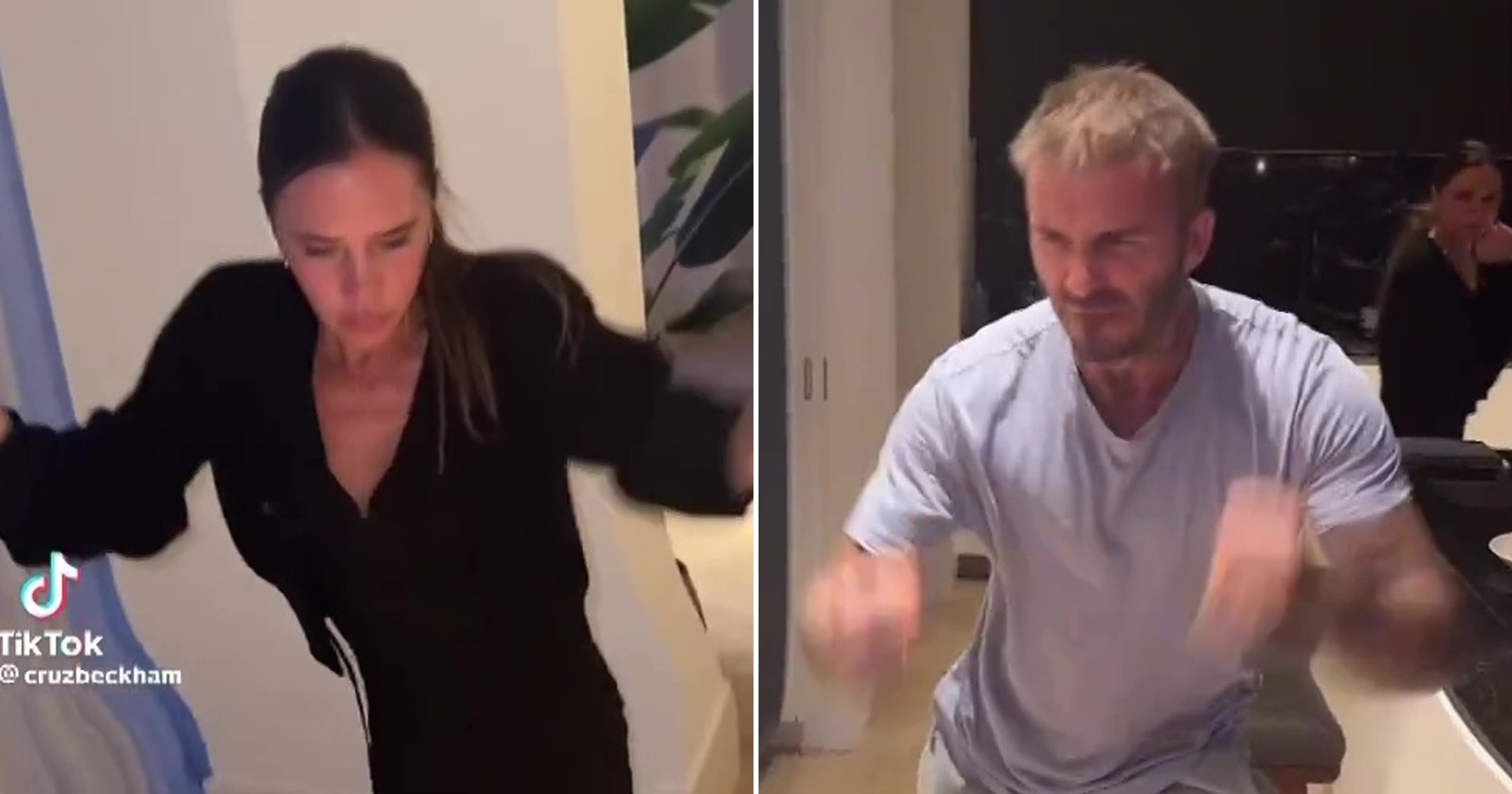 has shared a hilarious video of her family dancing their hearts out in their Miami home and it might just be one of her best posts yet.
The 49-year-old fashion designer could be seen busting moves in the new clip alongside her husband and and the Spice Girl's fans were left with a serious case of the giggles.
The clip – captioned: 'Who stole our keys?' – sees the family wiggling around on camera as Ice Ice Baby plays in the background.
Thanks to a trippy Instagram filter, it looks as though the Beckhams are searching their pockets for their keys and doting dad David, 48, really went out of his way to flex his acting chops.
Fans were quick to let Victoria know just how hilarious they thought the footage was, with one person writing beneath it: 'I'd just like people realize how funny you are!'
Another person added: 'Funny family,' while someone else echoed, 'That's too funny.'
Other comments included: 'Hysterical,' and 'You guys rock.' We second that!
The Beckhams recently flew over to Miami to mark a pretty monumental milestone.
Earlier this month, – the football club he co-owns – and most of the family were in attendance at the unveiling.
On the night, David delivered a powerful speech to introduce Messi to the club, telling those in attendance: 'Ten years ago, I started my journey to build a new MLS team.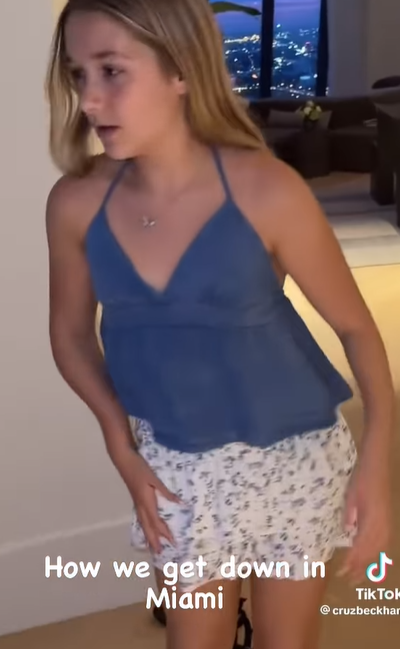 'I said then that I dreamt of bringing the best players in the world to Florida and the great city of Miami. Players who shared our ambition to grow soccer in this country, who would inspire the next generation and help build a legacy in this sport.
'Please forgive me for feeling a little bit emotional tonight. It really is a dream come true to welcome Lionel Messi to Inter Miami.'
He went on: 'Leo, we are so proud you have chosen this club for the next stage of your career. Welcome to the family.
'We are also so proud to be joined by the one and only Sergio Busquets. One of the most complete midfield players of his generation.

Do you follow Victoria on social media? Comment Now
'We are building a special club here in Inter Miami, a club that cares about the community it serves. Our fans are what makes Inter Miami unique. Together we will create unforgettable memories.
'Like all of you, I can't wait to see Leo take the field in our colours. Ladies and gentlemen, the next chapter of our story starts here.'