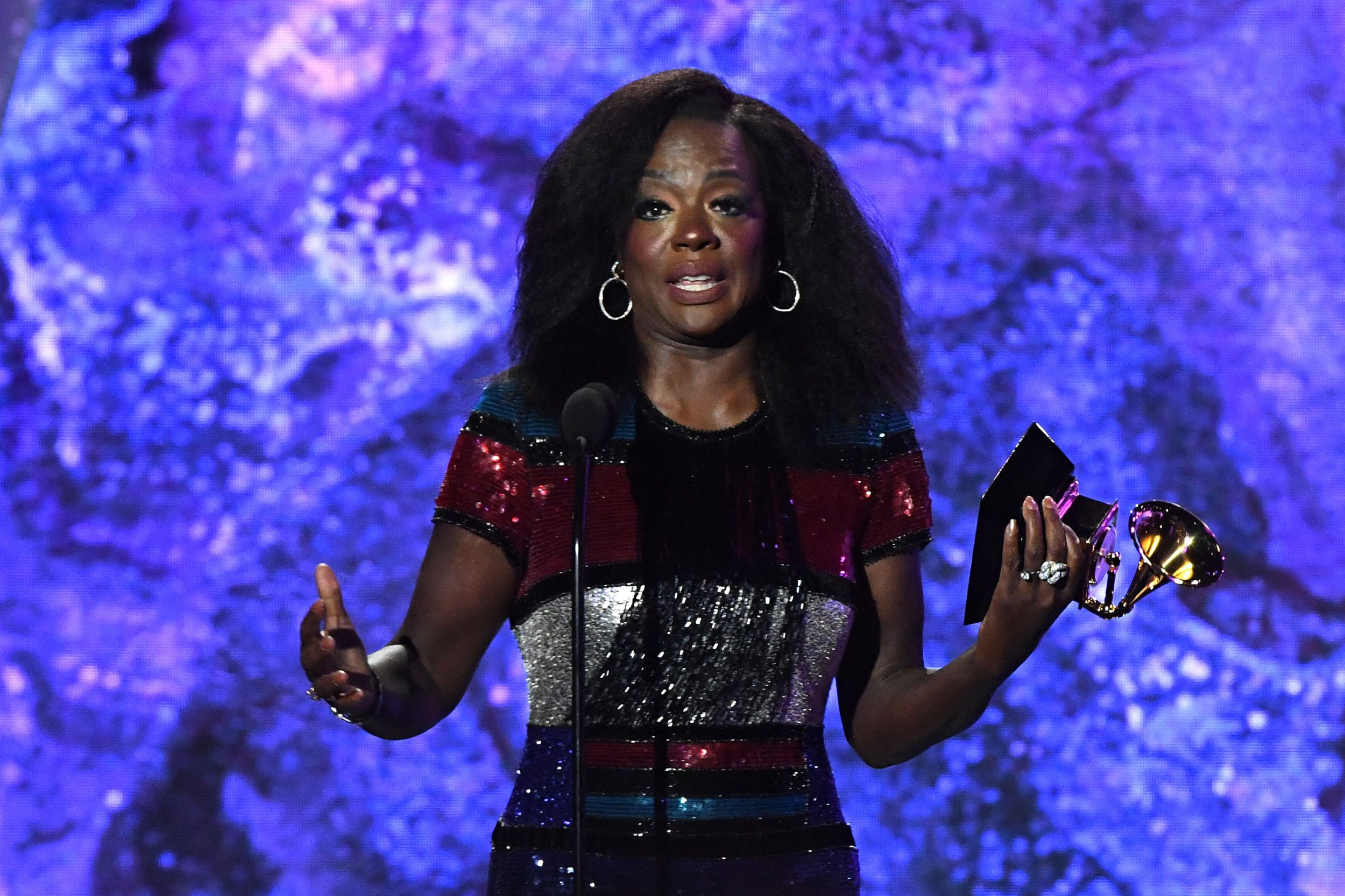 has achieved EGOT status, people!
The actress, 57, in the best spoken word category, which was presented at the awards' premiere ceremony ahead of the main event.
This means she's joined only 17 other people in the world to have EGOT status, having won an Emmy, a Grammy, an Oscar, and a Tony.
The major honour has been dubbed the 'grand slam' of showbusiness, with stars including John Legend, Audrey Hepburn, and Jennifer Hudson also in the prestigious club.
Viola now has plenty of gongs on her mantlepiece, having previously won four primetime Emmys for leading actress, in 2015, 2016, 2017 and 2019.
She won best supporting actress at the Oscars in 2017, for her role in Fences, and has been nominated four times.
Oh, and she also has three Tony awards. What a queen.
Accepting her Grammy on Sunday at the 65th awards on Sunday night, the much-loved star became incredibly emotional.
'It has been such a journey – I just EGOT,' the star said.
She then thanked her family for being 'the best chapter in my book.'
Finding Me was nominated alongside Act Like You Got Some Sense by Jamie Foxx, and All About Me!: My Remarkable Life In Show Business by Mel Brooks.
Aristotle And Dante Dive Into The Waters Of The World by Lin-Manuel Miranda was recognised, as was Music Is History from Questlove.
Published in April 2022, Finding Me is very much Viola's life story.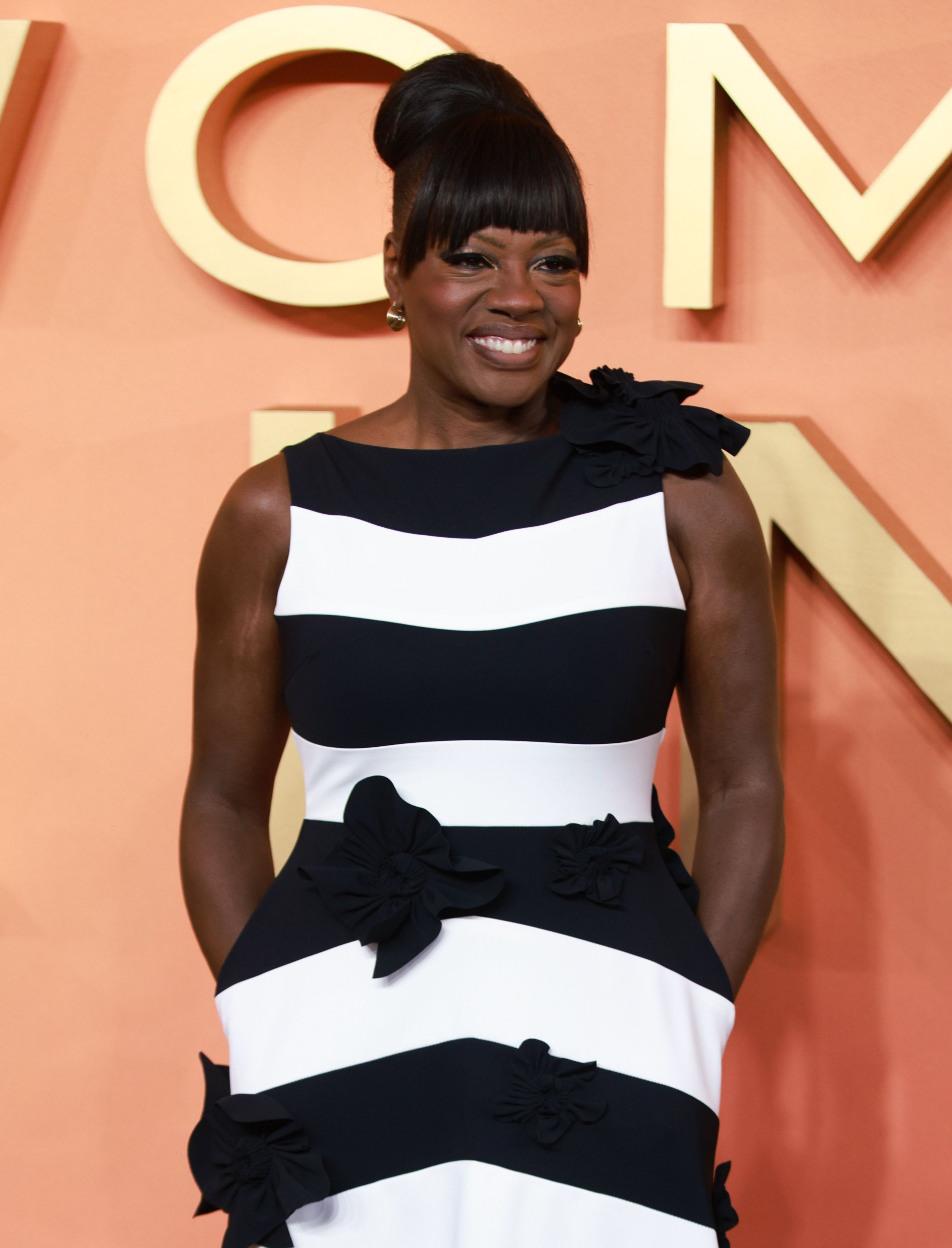 The memoir is the deeply personal, brutally honest account of Viola's inspiring life, from her coming-of-age in Rhode Island to her present-day career.
Speaking previously about the writing process and her upbringing in poverty, Viola previously opened up to Oprah Winfrey.
'I think everybody moves through life fighting to be seen,' the Juilliard graduate stated. 'Sometimes even by themselves, to themselves.'
Viola, who grew up in Central Falls, Rhode Island, had her breakthrough role as a troubled mother in the 2008 drama Doubt, which scored her her first Oscar nomination, for best supporting actress.
She was the first African-American woman to win the Emmy for best actress in a drama series for her role as powerhouse lawyer Annalise Keating on the ABC series How To Get Away With Murder.
Time magazine has named her one of its 'most influential people' twice – in 2012 and 2017.
In January 2017, she was honoured with the first star of the year on the Hollywood Walk of Fame.
Last year saw her star in critically acclaimed film The Woman King, playing an African general in the 1820s, but the film was entirely passed over in the Oscar nominations, much to the anger of fans.
Follow Metro on Snapchat
You can follow our new , the go-to place for all things pop culture.
Keep up with the latest Showbiz exclusives by following .
And football fans can indulge in all the transfer gossip and more on .