has concluded with and the ending of the popular series will affect many people – loyal viewers, the actors, as well as the production team, and the residents of the actual Summerhouse Estate.
Although Summerhouse is portrayed as the base for drug-dealing gangs, in real life it is the Samuda Estate on east 's Isle of Dogs.
Some residents were pleased with its inclusion and were even able to snag selfies with the stars which include Ashley Walters as Dushane and Kano as Sully, and bag parts in the series as extras.
Barry – or Bazz – a retired demolition worker, who has lived in the area for around 40 years, said: 'I know my grandchildren love Top Boy.
'It's good for the community having shows like that filmed here. Lots of filming goes on around here. It's never interfered with my life and the kids get to be extras,' added the 69-year-old father-of-three.
Although, not everyone was happy with its usage as they didn't feel a benefit despite the housing association – One Housing – putting on trips to theme parks or the seaside for children living on the estate. Some parents said they became fully booked too quickly and so their children weren't able to secure places.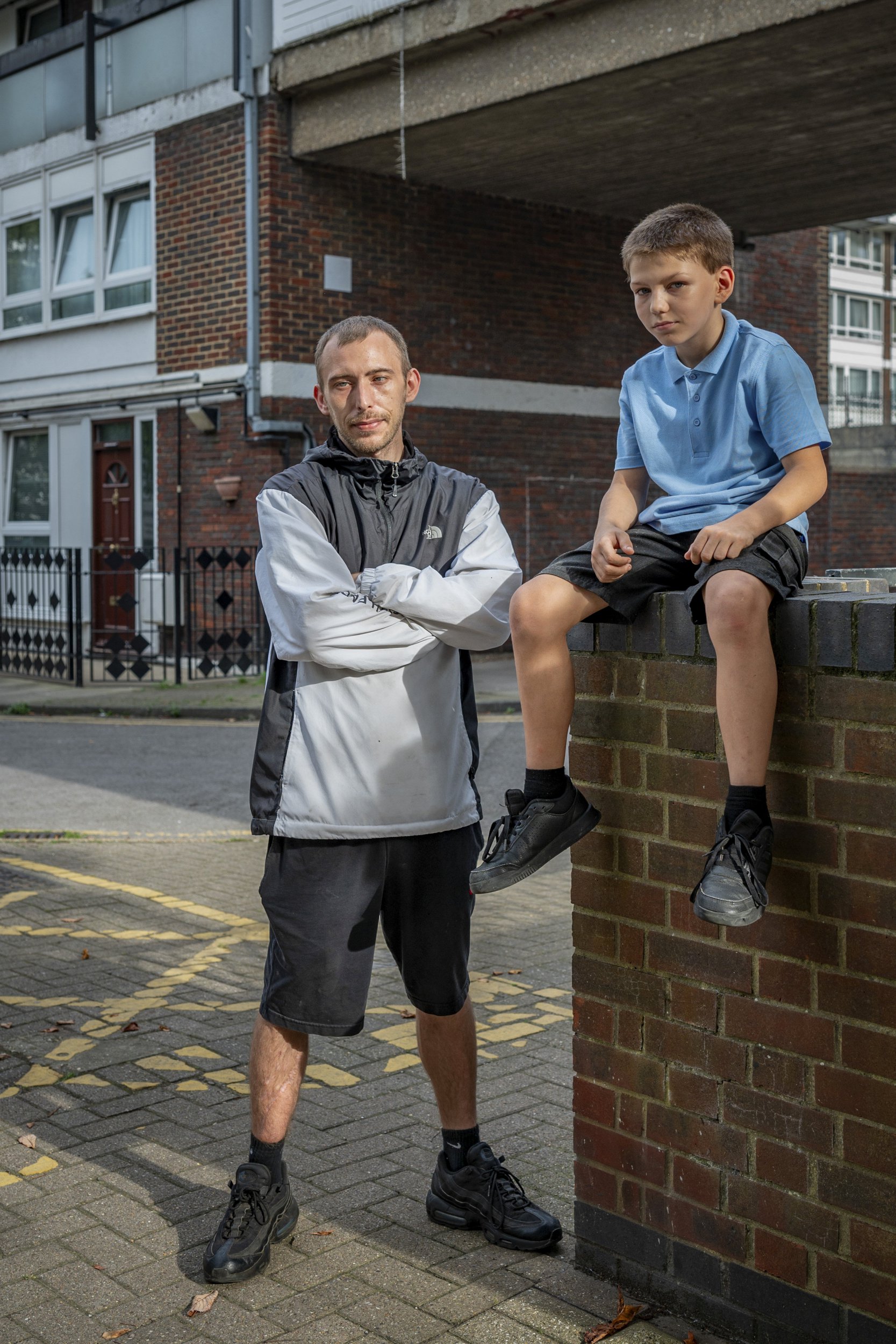 Terry Wigzell's four children were some of the unlucky youngsters who missed out.
The 34-year-old has lived on the estate for nearly four years but was unable to get any of his kids placed on the outings paid for with the Top Boy money.
Wigzell, who was joined by his ten-year-old son Terry Jr, says he thinks One Housing should have spent the money on something all the children on the estate could have been involved in.
'I was here pretty much the whole time they were filming,' he said.
'I got to see the police raids and other scenes being filmed.
'It caused some residents a bit of trouble; they couldn't park their cars and the kids couldn't play out when they were filming.
'It was exciting, it being on our estate. Even some of my mates got excited and they were buzzing to come and see some of the actors and that.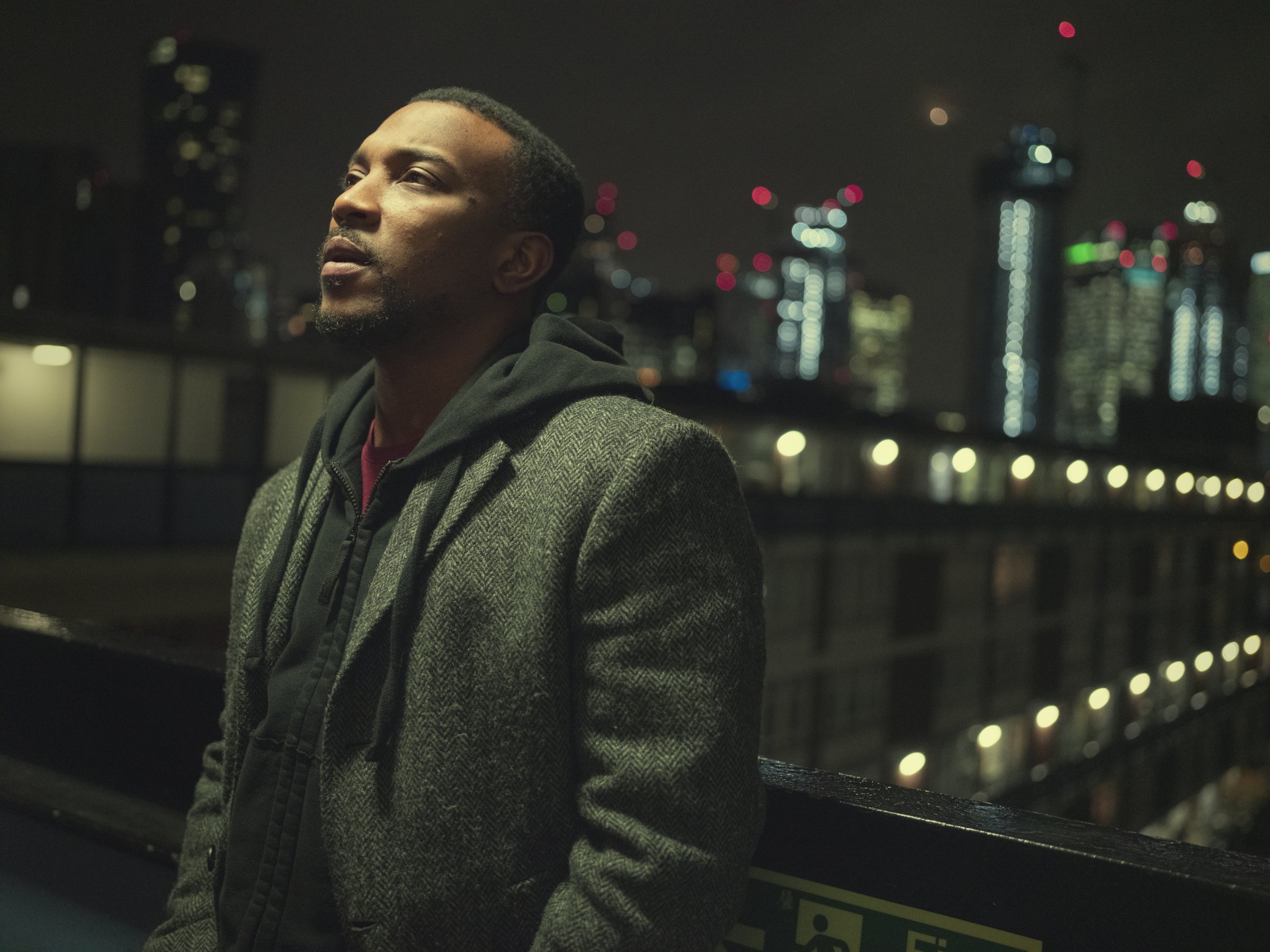 'But we didn't get told about any of the One Housing events.
'I think I got a call asking me what I think the money should be spent on.
'I said, "I've got four kids so I'd like something for them to enjoy". It was really hard to get on the trips. There was one to Legoland, another to Brighton.
'There were quite a few but we couldn't get on any of them. They were all filled up.
'Maybe they could have spent it on something all the kids could have done.
'Top Boy is a really big thing. It was meant to be. But it hasn't benefited us in any way.'
Some residents also bemoaned the fact that none of the money gained from the filming of Top Boy was spent on sprucing up the estate on the Isle of Dogs, which was built back in the 1960s.
One stalwart summed up her feelings up by stating: 'They've done nothing for us'.
'The estate is really run-down,' Julie Hutchinson said.
The 52-year-old, who has lived on the Samuda estate for 16 years, added: 'They don't do any work on it.
'One Housing have benefitted from the filming, but not the people who actually live here. The people working on it were nice enough.
'My elder two kids watch the show… I've watched it but it's all about drugs and streets and I'm not into all of that. I think it's very far-fetched.
'It's not gang-infested here or anything. It's not a fair reflection of this estate, but it's not trying to be. It's fictional.
'But the money was meant to go back to the residents, and I don't think they've done that properly.
'They've done nothing for us.'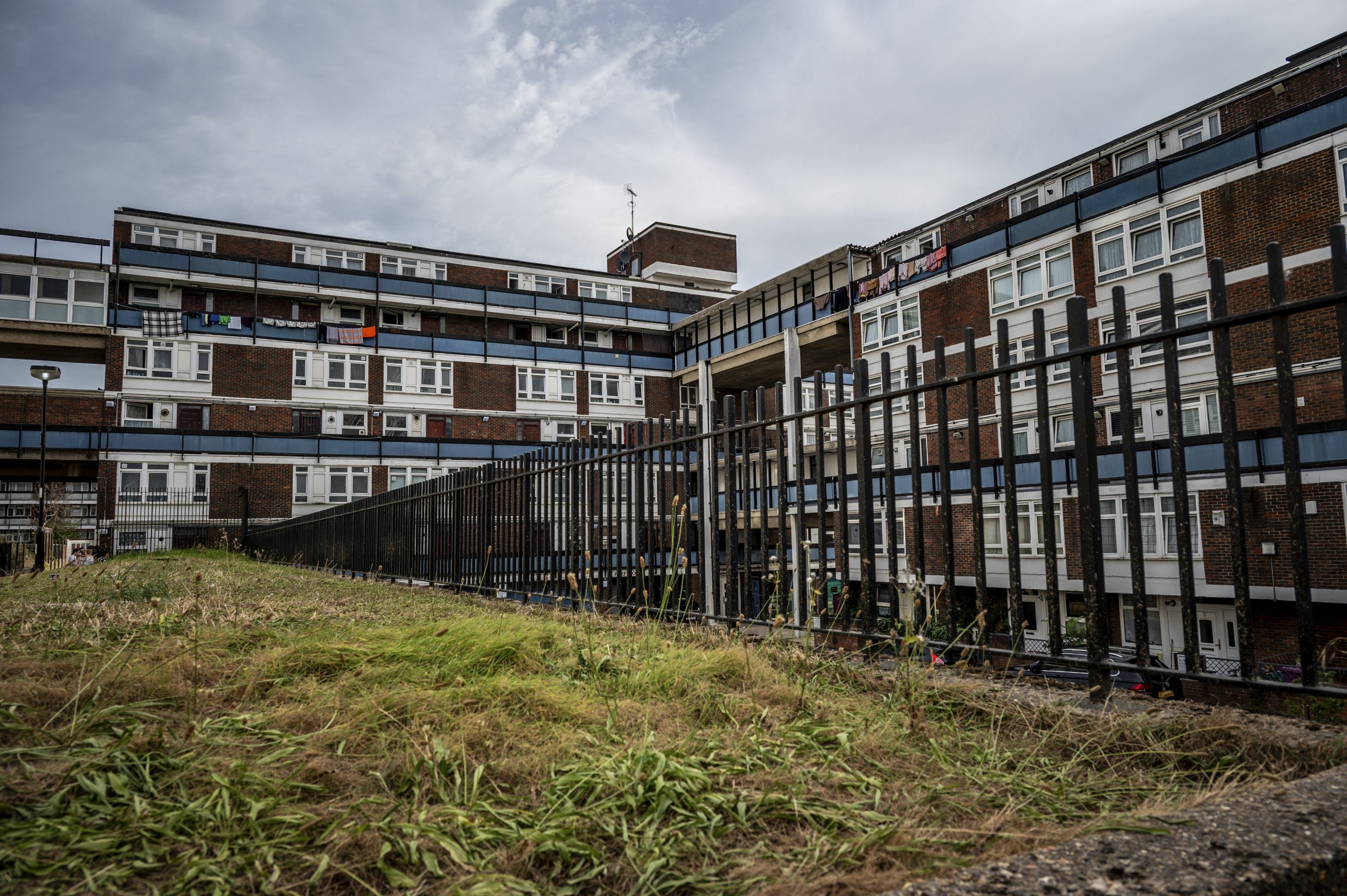 Solange Albasini, 32, was invited and paid to be an extra on the show but shares her friend Julie's disappointment that it didn't do more to change the estate for the better.
On how she landed her role, the single mother-of-three, said: 'I saw them shooting and went up to the casting manager to ask if they needed any extras.
'I told her I was a resident and she said, "That's perfect; we like to have real residents involved".

What did you think about the final series of Top Boy?Comment Now
'I saw myself on the first episode of the new series… It was crazy.
'I was a big fan and have kept track of the show from the beginning.'
But on the benefits it brought to the community, Albasini added: 'They did arrange some outings… but not everyone got to take advantage of them.'
A spokesperson from One Housing, part of Riverside, said: 'The funding we received for use of the Samuda estate to film Top Boy has contributed to the resident engagement, financial and community support services we offer.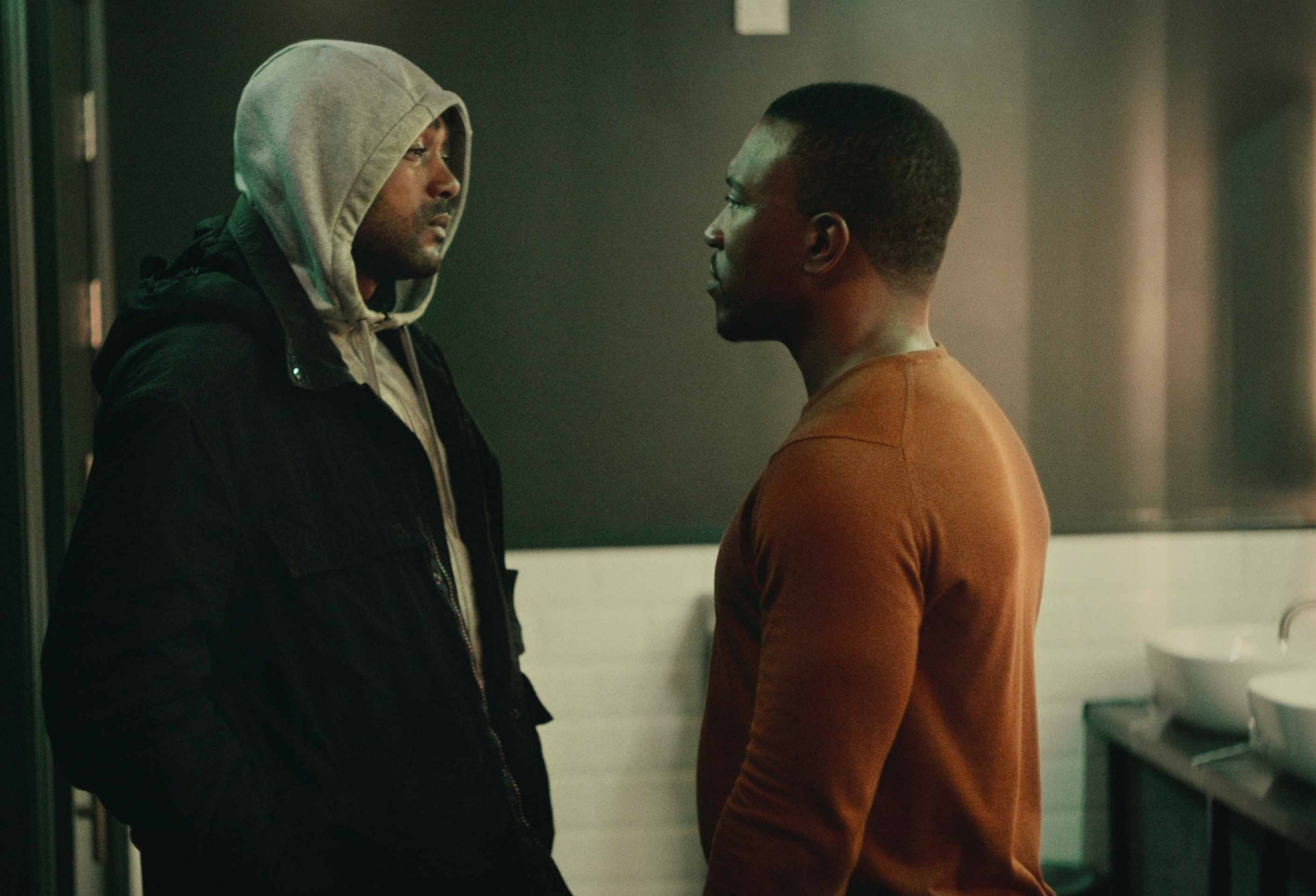 'It was important to us that we consulted residents at Samuda (around 500 properties) on how they would like to spend the funds.
'Throughout January and February, we carried out numerous consultations including door-knocking exercises, home visits, phone calls, Freepost return surveys, and approaching established community groups in the area, asking residents to share their ideas.
'Hearing from them and understanding the current financial challenges faced, we have been able to offer days out that many had shared they were currently unable to experience, such as trips to theme parks during the summer holidays, visits to beaches, and wellbeing activities.
'We are working to ensure there are a variety of activities and trips available for residents of differing ages and interests, and are continuing to use every opportunity to ensure residents have their say so there is something for everyone.
'All residents have been invited to the activities arranged so far, with posters placed around the estate sharing details and information on how to register interest.
'Trips have been organised on a first come, first served basis at the moment but more activities are being arranged so everyone can have the opportunity to benefit from the funding received.
'The feedback from residents we have received has been really positive and we're looking forward to organising further events and activities in line with their wishes and brilliant ideas – such as fitness classes, community days, sign language lessons, musical performances, and first aid courses.
'Our Samuda residents are welcome to get in touch to share their ideas with our Resident Engagement team.'
Previous seasons of Top Boy, which debuted on Channel 4 in 2011 and is set on the fictional Summerhouse Estate in Hackney, east London, were shot on the Heygate Estate in Elephant and Castle.
The series was cancelled in 2014 and the Heygate Estate was felled a year later to make way for a new development.
When the series was revived by Netflix, filming moved to the Samuda Estate.