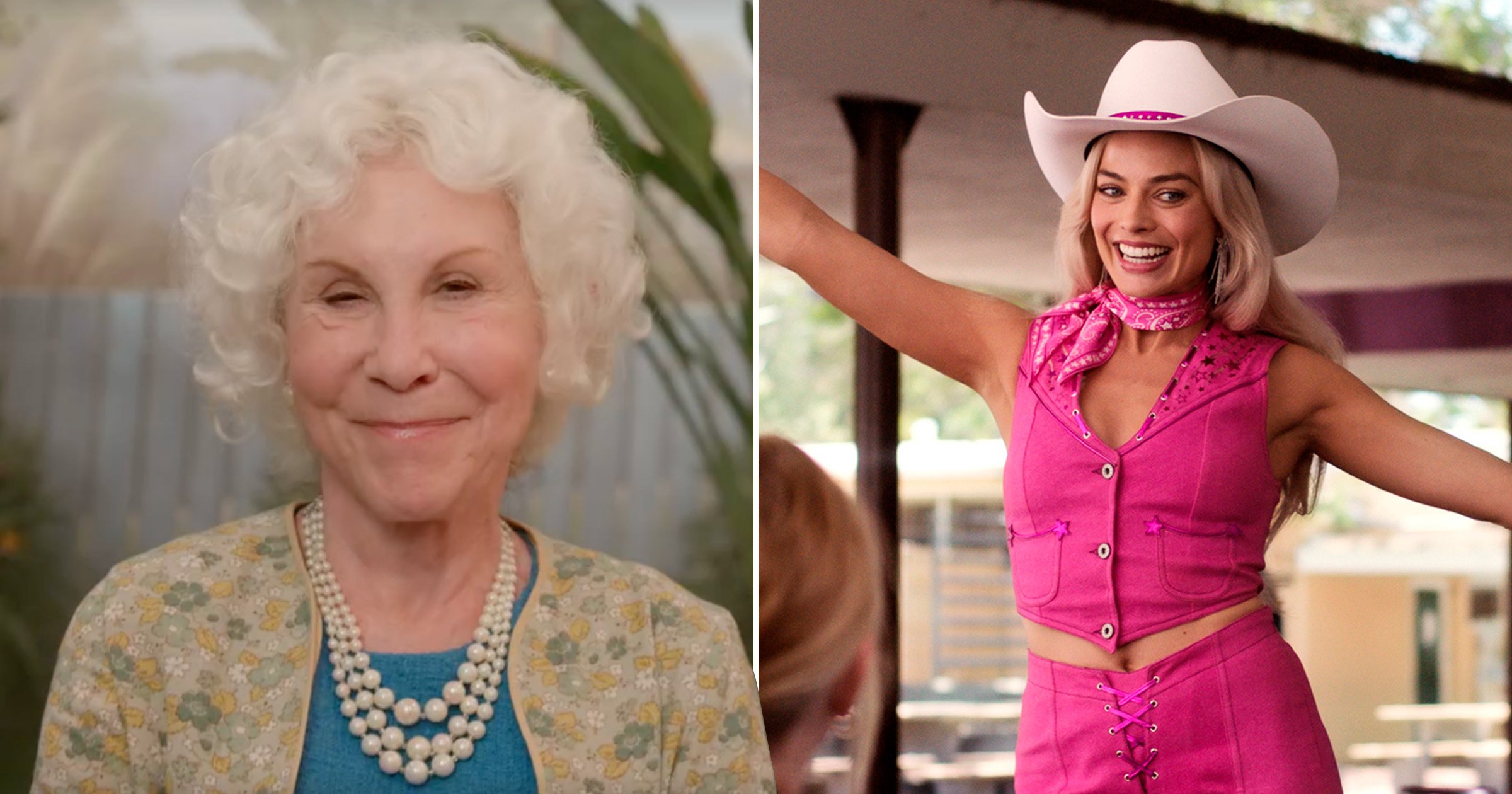 *Barbie spoilers ahead!*
Barbie has finally landed in cinemas to a who appreciate the humour and heart delivered by director and co-writer Greta Gerwig and actress/producer .
Afterand a very healthy rejuvenation of the box office with , it's clear that many people have already rushed out to see the film.
The consensus seems to be that many cinemagoers () were and its head-on addressing of big topics such as the patriarchy and the meaning of life.
After all, that propels the narrative, once things start going wrong for her in Barbieland (the dreaded flat feet, for example).
But how does it all get wrapped up ?
What happens at the end of the Barbie movie?
Following her big adventure in the real world, where came along for the ride and unfortunately discovered the patriarchy, bringing it back to Barbieland, there was a lot for Barbie to fix.
Robbie's initially titled 'Stereotypical Barbie' is helped by humans Gloria (America Ferrera) and her teen daughter Sasha (Ariana Greenblatt), who she met in the real world as her owners, as they come back to Barbieland and try to sort out the manly mess Beach Ken has created.
With the help of Kate McKinnon's Weird Barbie, Gloria discovers her impromptu passionate speech about women's experience of the patriarchy that she gives can snap the rest of the Barbies – brainwashed in Robbie's doll's absence – back into their normal high-achieving selves.
After a fun mission reprogramming all of the Barbies, a little bit of creative distraction is given to the Kens, who romance some decoy Barbies by playing their guitars and singing 'at' them (important distinction) for hours.
The Kens are then turned against one another as their Barbies pretend to be interested in other Kens, which allows the rest of the Barbies to seize back control of Barbieland (keeping up?).
Barbie and Ken then have a raw heart-to-heart about Ken's identity crisis as Barbie makes it clear she doesn't see him in 'that way' and encourages him to discover himself and who he is without her – and that it's fine to be 'just Ken'.
Will Ferrell's Mattel CEO and his all-male board, who have also made the journey to Barbieland, are happy to leave things there as everything is back to normal. However, the Barbies decide they should start to work towards equal rights for Kens too so everyone can be content.

What did you think of Barbie?Comment Now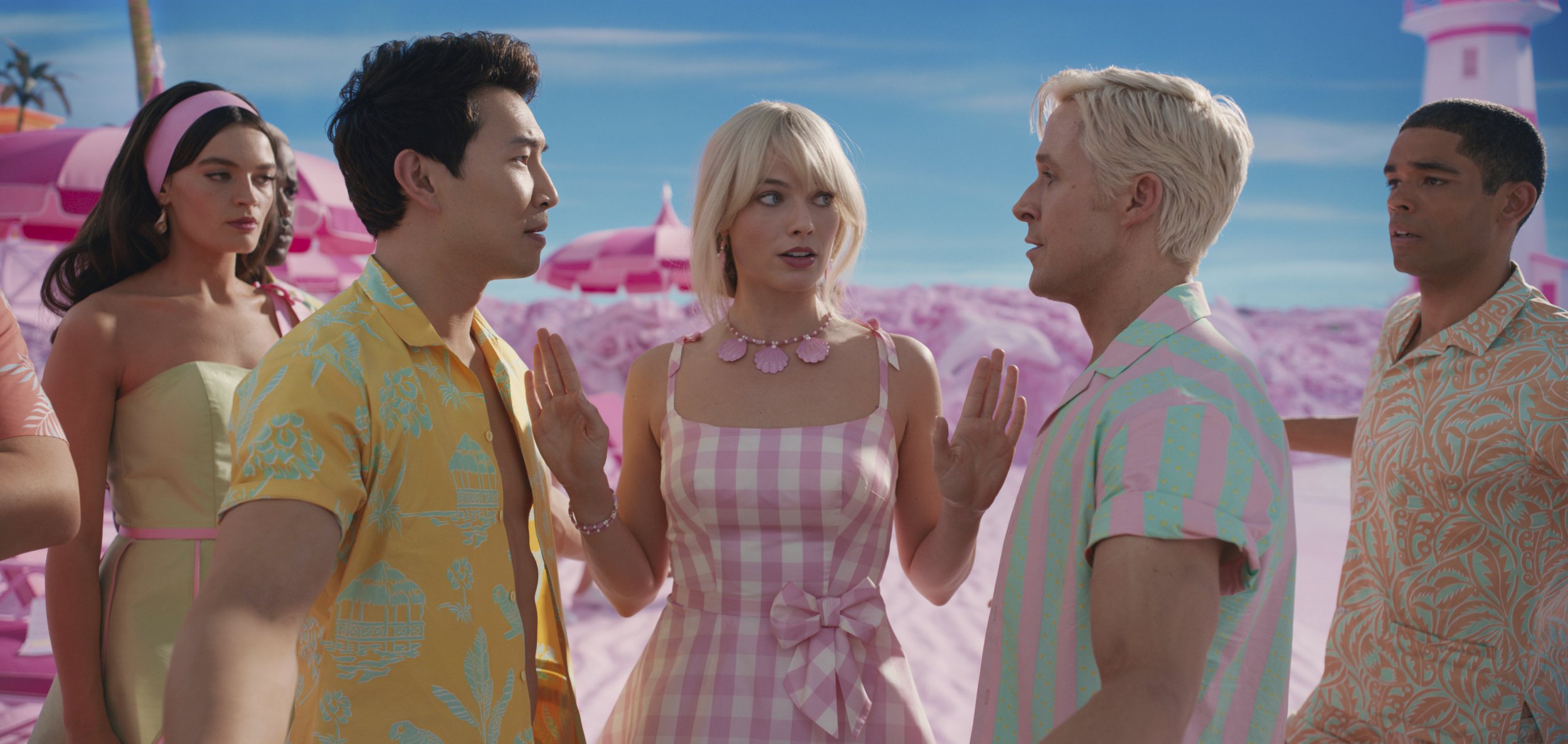 The CEO is certainly happy when Gloria's idea of 'Ordinary Barbie' is confirmed to be a good money-making venture, according to his team, because of capitalism.
But where does this leave our Barbie, who has been struggling with fear, anxiety and 'irrepressible thoughts of death' – all rather too humanlike emotions for a doll used to every day being perfect?
Well, this is when her helper from earlier, when she was trying to escape Mattel's headquarters, returns in a dreamlike sequence.
The woman is revealed to be (Rhea Perlman), who is ready to have a pretty deep and meaningful conversation with her as someone who is actually a ghost.
It turns out that Barbie herself feels she can no longer live up to her high ideals as a stereotype now she has flaws – and, most importantly, she doesn't want to get rid of them.
Ruth warns her: 'Humans only have one ending. Ideas live forever.'
Barbie's decision made, Ruth tells her to close her eyes and feel, leading to a sweet montage of girls and women living their lives – which was actually sourced by Gerwig from real videos belonging to the cast and crew – allowing Barbie to experience and understand every aspect of what it means to be a woman.
The final few scenes of the movie show Barbie in the real world, excitedly sat in the back of a car with Gloria, her husband and Sasha, who are dropping her off at an imposing office building.
The used-to-be doll marches into the reception area and – just as you think you know what she's going to say – proudly announces: 'I'm here to see a gynaecologist.'
And with that last quip, the film is finished.
Barbie is in cinemas now.