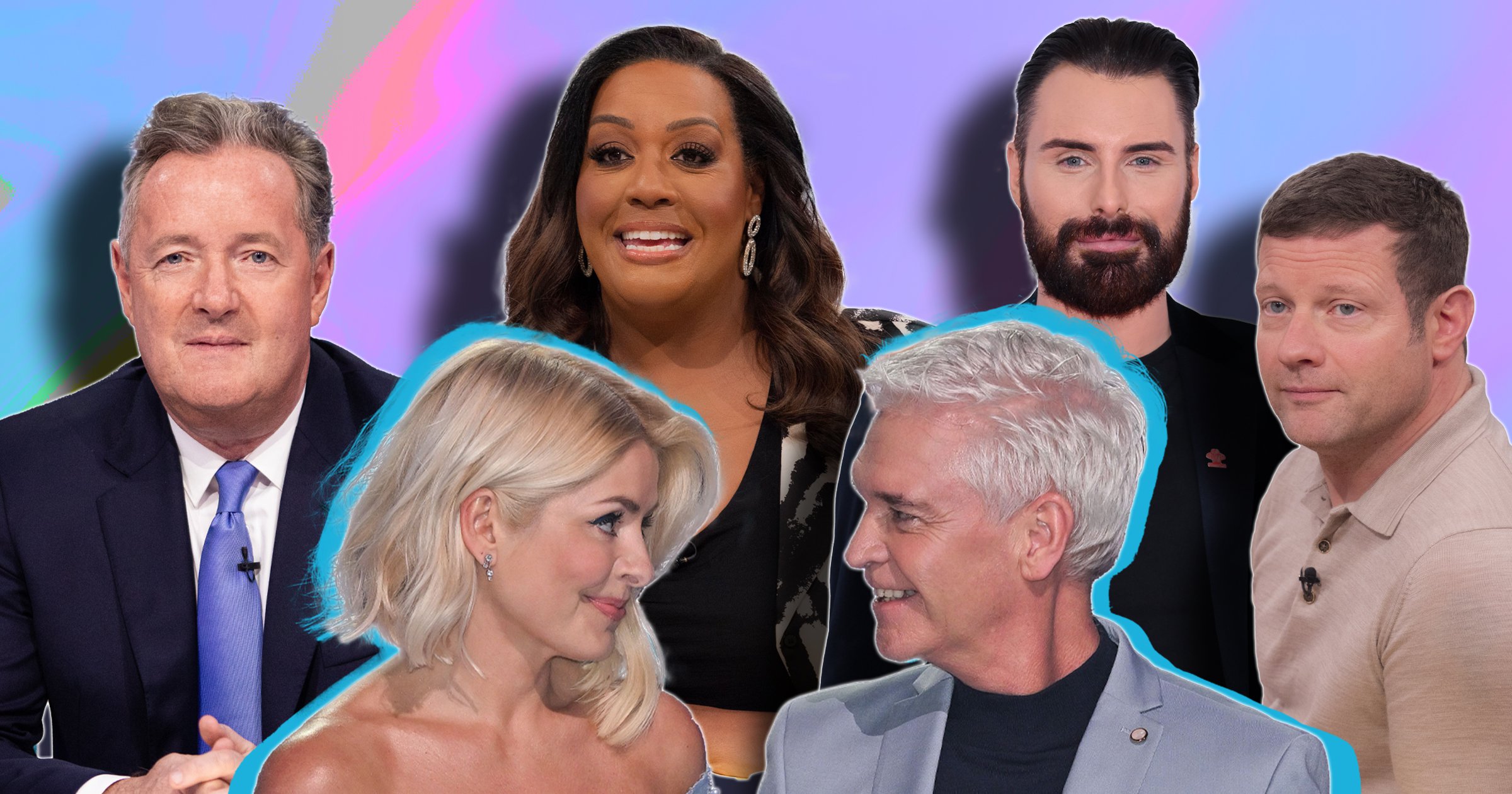 's departure from after 20 years has been confirmed by , days after a rumoured fallout with .
The 61-year-old host saying: 'I have always been proud to cover fascinating stories on This Morning. But recently, This Morning itself has become the story.
'Throughout my career in TV – including the very difficult last few days – I have always done my best to be honourable and kind.
'I understand that ITV has decided the current situation can't go on, and I want to do what I can to protect the show that I love.
'So I have agreed to step down from This Morning with immediate effect, in the hope that the show can move forward to a bright future.'
Meanwhile, Holly, 41, will go on to present with members of the team, assuming the likes of and  who present the Friday edition of the programme.
While it has yet to be announced who could be replacing Phil, predictions have come soaring in, with Great British Bake Off host Alison at the top of the list.
Alison Hammond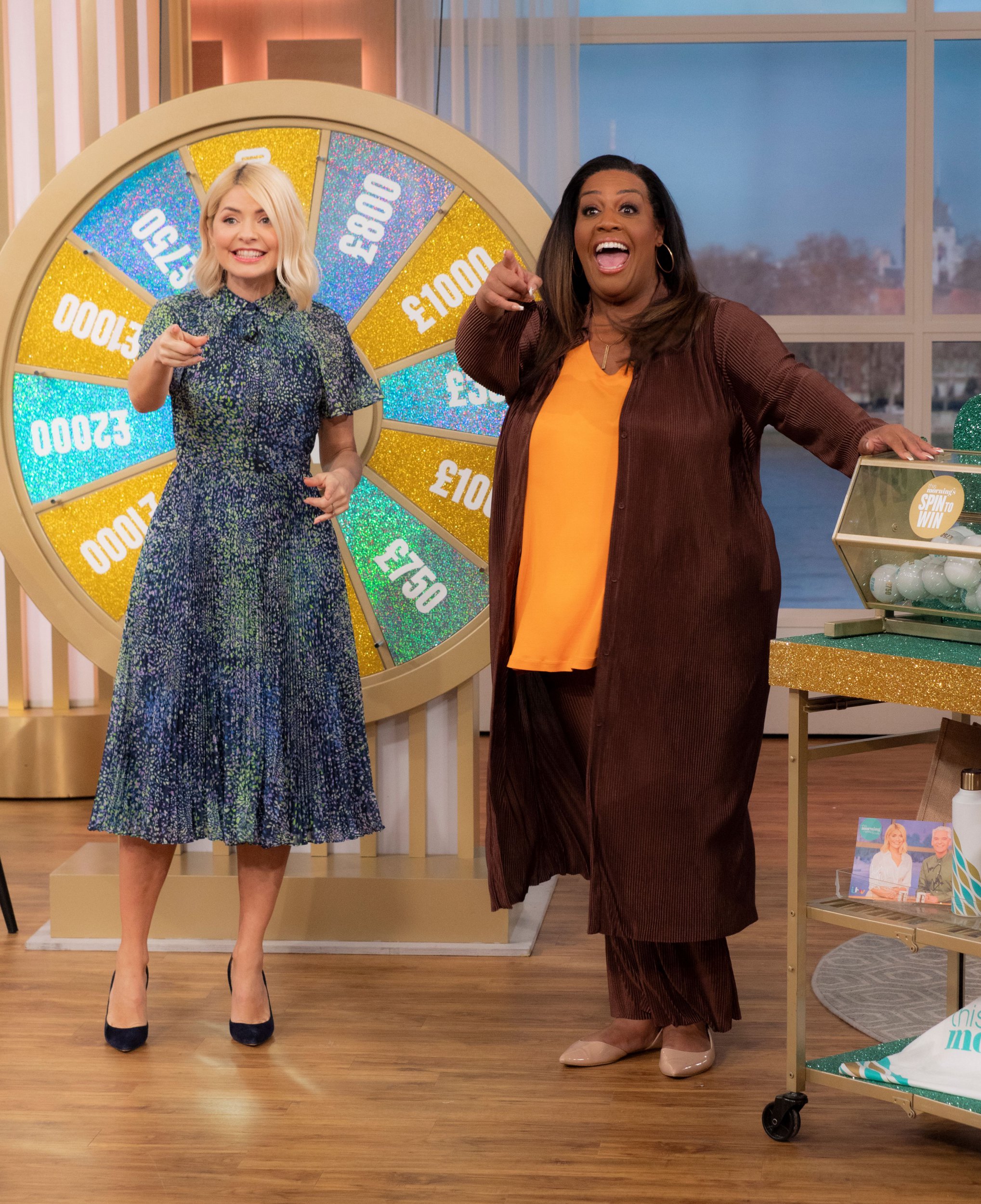 Royalty of daytime television, Alison is at the top of the list, with bookmakers Ladbrokes giving the future Great British Bake Off host odds of 2/1.
The 48-year-old, who already has a permanent spot on the This Morning sofa on Fridays, was after .
The temporary This Morning partnership was such a huge hit with viewers that bosses are said to be looking to pair them up more often.
One source spilled: 'It was a super-clever idea to slot Alison in with Holly, and it worked so well.
'It was a new dynamic for Holly who has starred with Phil almost every time she has appeared on This Morning for nearly 14 years.
'The bosses are absolutely delighted with their decision to put them together and want to find ways to do it more often.'
They added to the that while 'nobody's supposed to discuss Phil's future' on the programme, it has been hot topic ever since Holly and Alison hosted together.
Rylan Clark
No stranger to the This Morning sofa, X Factor star Rylan Clark is next in line with odds of 3/1.
The Big Brother star has already amid the rumours Phil would be leaving.
One viewer shared on Twitter: 'Please God not Rylan to replace @Schofe . He's on everything and is even more fake than Phil.'
The Eurovision presenter clearly wasn't here for the shade and simply replied: 'Morning,' alongside a thumbs-up emoji.
This comes after behaviour, saying: 'People can see through it all now. People can see who are the real ones and can very much see who isn't.'
He continued to : 'I've been in this industry for nearly 11 years, and all I've ever been is nice and polite to people.'
He added: 'And that's starting to pay off for me now, because there are people in this industry who aren't like that. They think they're something special. And the walls are starting to fall.'
Dermot O'Leary
Former The X Factor host Dermot already hosts every Friday with Alison, and has become a fan favourite.
The 49-year-old is at odds of 4/1 for becoming Phil's replacement and sitting beside Holly everyday on This Morning.
Dermot spoke recently about how much enjoyment he has for This Morning on podcast . 'It's a nice thing. If someone said to me, "You're doing Fridays for the next 10 years" I'd be over the moon. I love it.'
Gino D'Acampo
Celebrity chef Gino D'Acampo stands with odds of 25/1 to replace Phil, after making regular appearances and having viewers in hysterics over accent blunders over the years.
The Italian chef, who went viral for his 'If my grandmother had wheels, she'd be a bike,' line from 2010, has , leaving Holly and Phil in fits of giggles.
Whether speaking about Italian wine 'corks' or managing to have the co-hosts thinking he said 'analate' instead of 'inhale it', the 46-year-old is sure to bring a more light-hearted side to the daytime programme.
Gyles Brandreth
Celebrity Gogglebox star Gyles Brandreth makes regular This Morning appearances to discuss the day's news, often with his friend Carol Vorderman.
He stands at odds of 33/1 to replace Phil.
During a recent episode of This Morning, fans were left pretty disgusted when Gyles , while he elsewhere provides pure delight in the form of his knitted jumpers.
Piers Morgan
Former host stands at odds of 50/1 to replace Phil.
The TalkTV presenter walked out of his ITV presenting stint with Susanna Reid in March 2021, six years after he joined.
the same day that he announced he had quit the programme, however, public relations expert Anthony Burr, who specialises in Publicity, Media, and Crisis Management wouldn't be surprised if he makes a return to the broadcaster.
When previously if Holly and Phil decided to step down, he told us: 'ITV may well play it safe and promote Dermot O'Leary and Alison Hammond to fill Phil and Holly's shoes permanently.
'But if they do want to take the opportunity for a change of direction, and execs feel that it is time for a more hard hitting programme, don't be surprised to hear Piers Morgan's or Davina McCall's names being bandied about.'
Who else could replace Phillip Schofield on This Morning?
According to Ladbrokes, the following are predicted to become a permanent host on This Morning:
Alison Hammond with odds of 2/1
Rylan Clark with odds of 3/1
Dermot O'Leary with odds of 4/1
Rochelle Humes with odds of 6/1
Marvin Humes with odds of 8/1
Josie Gibson with odds of 10/1
Andi Peters with odds of 14/1
Gino D'Acampo with odds of 25/1
Gyles Brandreth with odds of 33/1
Piers Morgan with odds of 50/1
Jessica O'Reilly of Ladbrokes said: 'Alison's in pole position and This Morning viewers would absolutely love to see her get upgraded from her hosting duties on a Friday.'
She added: 'It would also be a huge statement if ITV had two females presenting their flagship mid-morning show.'
Phil's departure comes after he and Holly were at the centre of speculation after it was reported they were and that .
While they have continued on the This Morning sofa, and Phil recently insisted they rumours have continued swirling, with reports escalating to claims that as one source called the situation a 'runaway train that cannot be stopped'.
This Morning airs weekdays from 10am on ITV1.