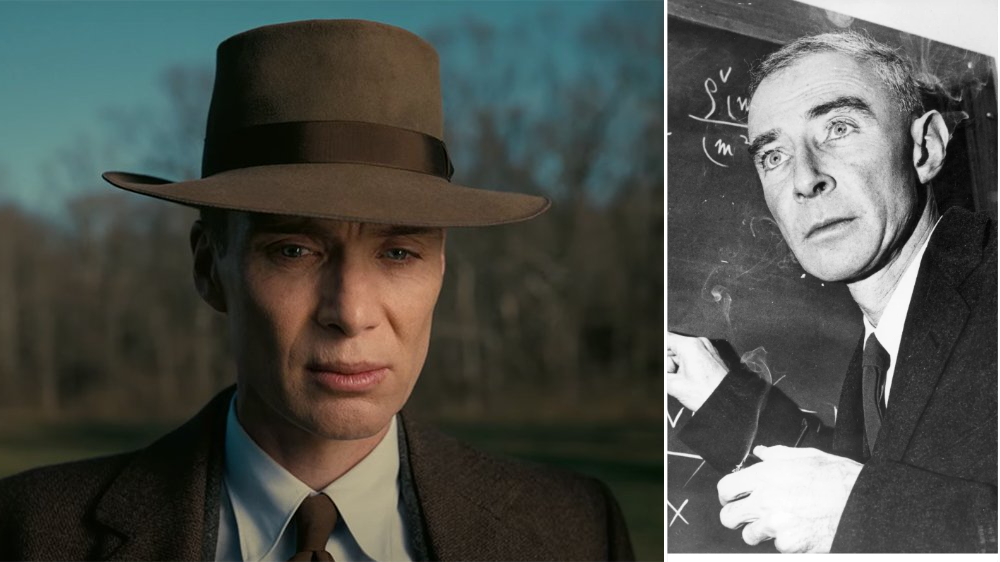 Legendary director 's new blockbuster movie is one of the two films non-stop for weeks now (and, yes,
The epic biopic movie, based on a biography called 'American Prometheus' by Martin J. Sherwin and Kai Bird, tells the story of J. Robert Oppenheimer – one of the key scientists involved in developing the atomic bomb.
The film features , including Emily Blunt, Matt Damon, and Robert Downey Jr, Rami Malek, Kenneth Branagh, and more, with star playing the film's lead character.
So, whether you are planning to take part in your own or are adamant you will be taking sides, it's worth learning more about one of the most influential figures in the field of modern science.
And, no. We don't mean Ken.
Here is what you need to know.
Who was the real Oppenheimer?
J. Robert Oppenheimer was born on April 22, 1904, into a secular Jewish family of first-generation German-Jewish immigrants in New York City who had become wealthy working in the textile trade.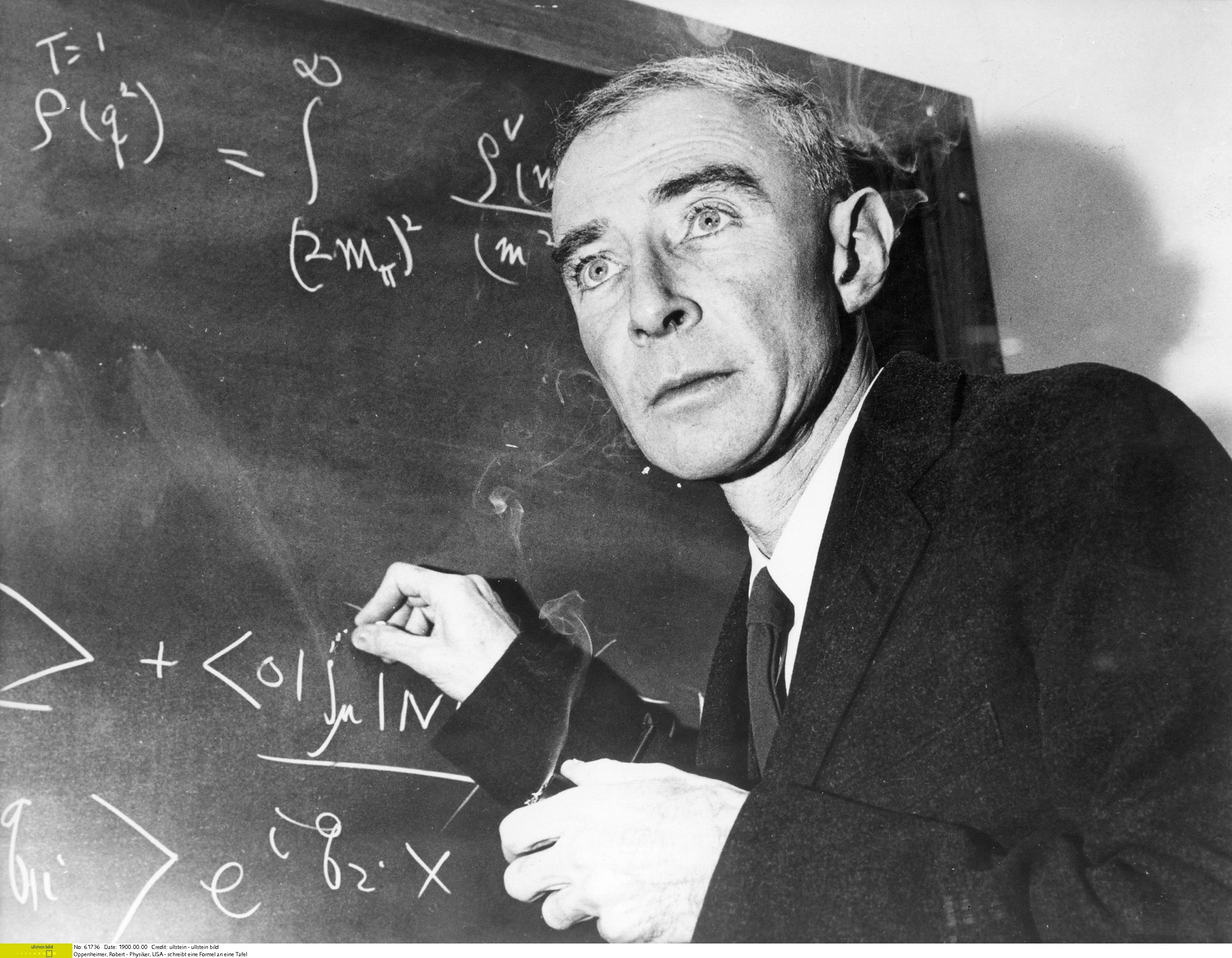 His academic prowess was apparent from an incredibly young age.
He enrolled at the Ethical Culture School in September 1911, aged seven, and by the age of nine, he was reading philosophy in Greek and Latin.
At the age of ten, he was studying minerals, physics, and chemistry, and, just two years later, was offered the opportunity to deliver a lecture to the New York Mineralogical Club, which he had been corresponding with – who was completely unaware he was a 12-year-old boy.
In 1921, he fell ill with dysentery and was forced to suspend his place at the prestigious Harvard University. His parents arranged for him to stay in New Mexico for his recovery, where he learned to love the wilderness of the desert.
By 1922, he was well enough to take up his place at Harvard, and, though initially majoring in chemistry, he would ultimately realise physics was his real passion.
Oppenheimer began his graduate work in physics at Cavendish Laboratory in Cambridge, England, under J.J. Thomson, in 1925.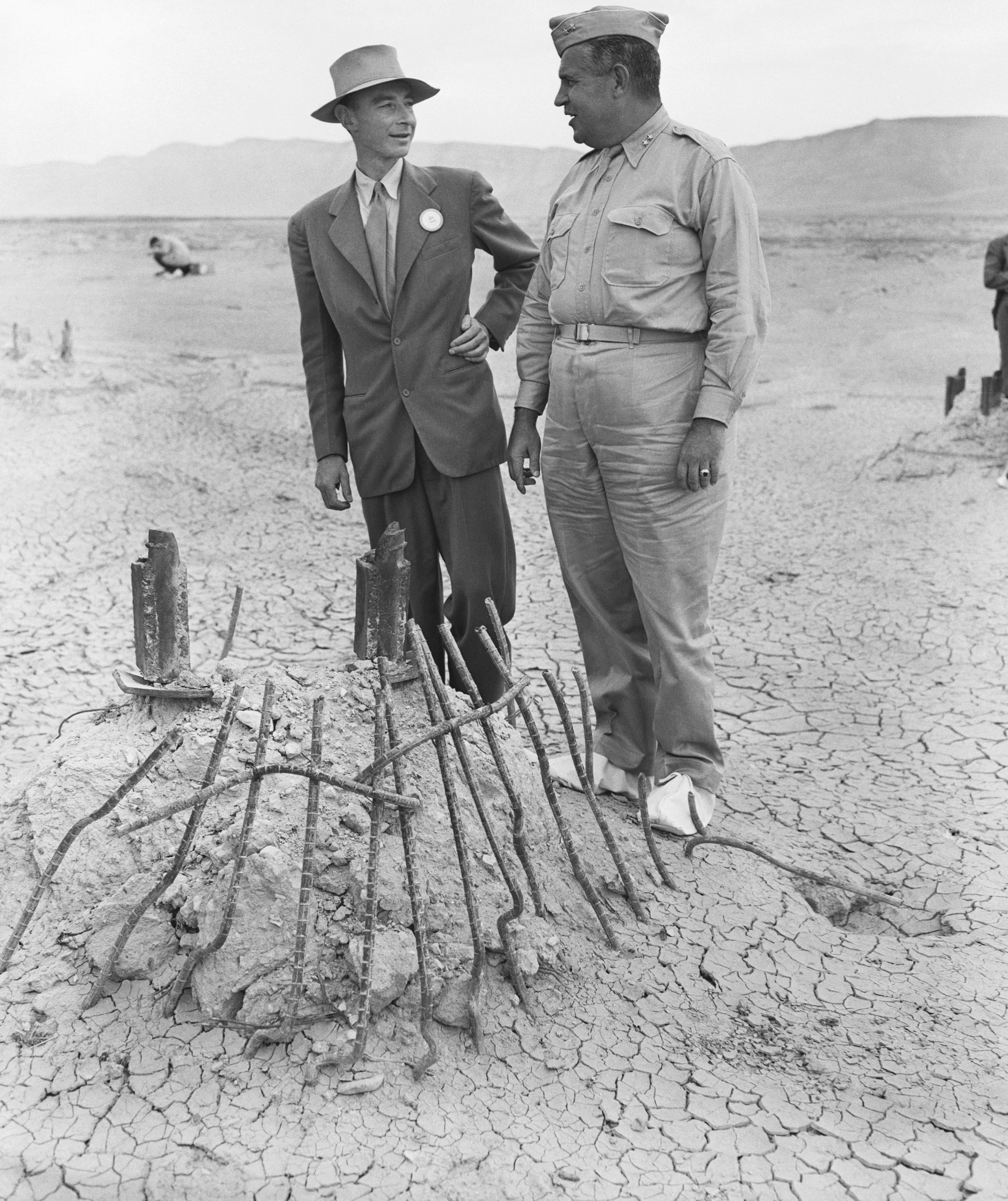 He later accepted an invitation from Max Born to study theoretical physics with him in Germany, and Oppenheimer received his doctorate in 1927, becoming a professor at the University of California, Berkeley, and the California Institute of Technology.
He became good friends with top experimental physicist Ernest Lawrence, who named his second son after Robert.
By the outbreak of war in 1939, Robert had fallen in love with Jean Tatlock – a member of the Communist Party, and, according to the , he was 'likely sympathetic to … communist goals' though he never actually joined the party.
Many people in his orbit, including his future wife, Kitty Oppenheimer, would be party members at one point or another.
In 1942, Oppenheimer was recruited into the venture that would ultimately define much of his life – the Manhattan Project.
Authorised by President Franklin D. Roosevelt, the Manhattan Project drew upon scientific talent from across the nation in the pursuit of a new type of bomb derived through Nuclear fission after Albert Einstein had written to the president warning of the possibility.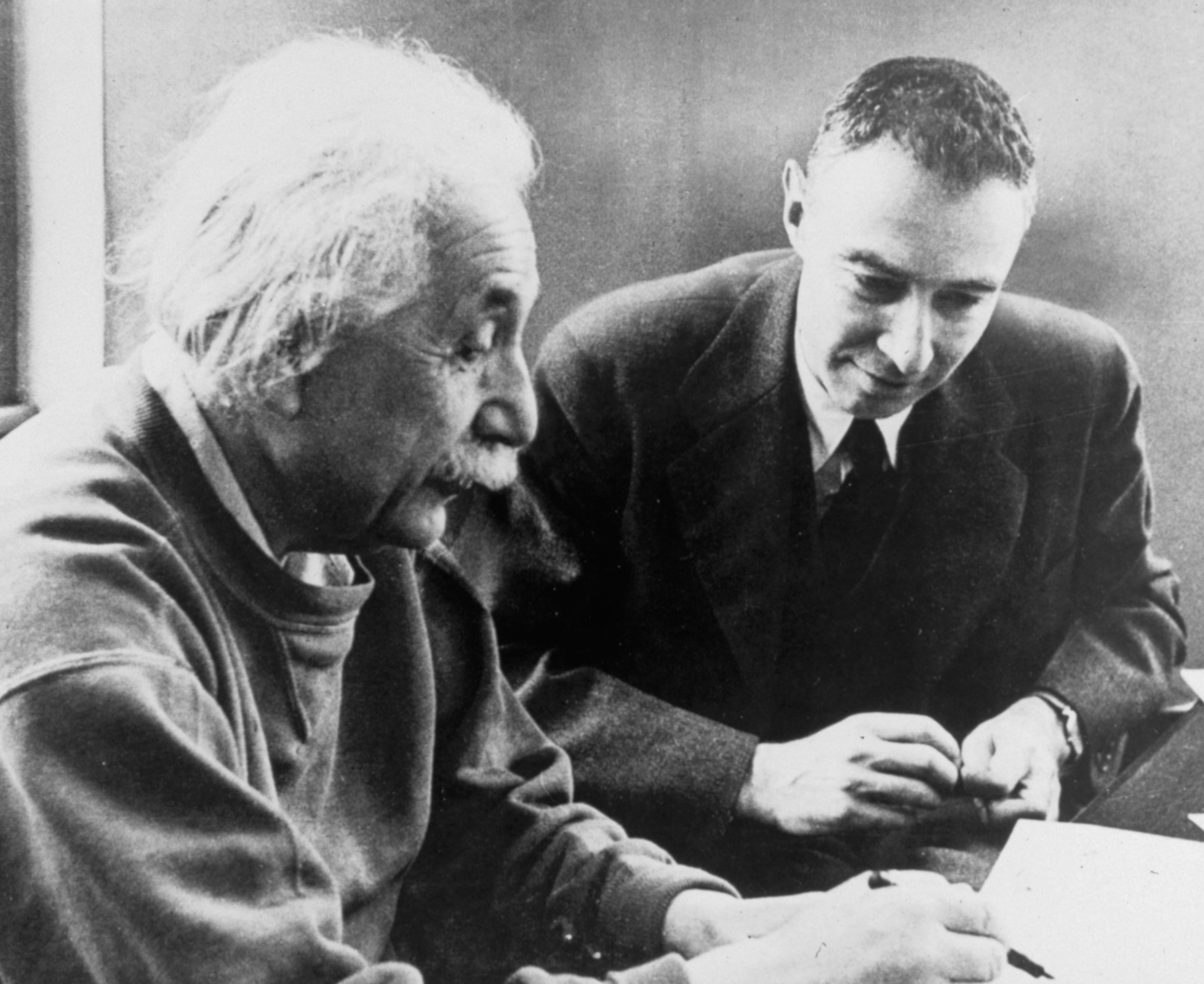 Working alongside Army Engineer General Leslie Groves, the pair would recruit thousands of personnel to work on the project in Los Alamos, New Mexico (as well as two other sites in the US).
After three years of work, at 5:29 a.m. on July 16, 1945, the first nuclear detonation in history took place – the Trinity test, in the hills of the New Mexico desert.
In video footage from the Encyclopaedia Britannica, Oppenheimer describes the moment by saying, 'We knew the world would not be the same. [when it happened] A few people laughed, a few people cried. Most were silent.
'I remembered the line from Hindu scripture, the Bhagavad Gita… "Now I am become Death. The destroyer of worlds.'
After the war, Oppenheimer lobbied for international arms control as an advisor to the Atomic Energy Commission.
His old Communist sympathies were dredged up in 1954 during a committee hearing that saw him stripped of his clearance just 32 hours before it was set to expire. However, he continued to argue against the development of the hydrogen bomb.
J. Robert Oppenheimer died in 1967 of throat cancer.
He was survived by his wife, Kitty and their two children – Peter, born 1941, and Toni, born 1944.
Kitty would organise annual theoretical physics conferences to commemorate her husband after his passing.
In 1972, she fell ill during a seafaring journey with one of her husband's old friends, Robert Serber, and ultimately died in a hospital in Panama City.
Peter moved to rural northern New Mexico after his father's death, where reports that he works as a carpenter and has three children, Dorothy, Charlie, and Ella.
Soon after her father passed away, Katherine 'Toni' Oppenheimer was denied a position as a translator for the United Nations due to the FBI refusing to grant her a security clearance after the communist charges faced by her father years before.
The effect of the two events, plus the failure of two unsuccessful marriages, lead to her ultimately becoming a recluse, and she tragically took her own life in January 1977 – a month after her 32nd birthday.
Follow Metro across our social channels, on Facebook, and
Share your views in the comments below