Randy Orton has seemingly been told not to return to the ring after a long injury lay-off.
The WWE legend hasn't been seen on screen since May 2022 with later reports he underwent fusion surgery on his lower back and there has been plenty of concern for his future in wrestling.
Now, the 14-time world champion's father 'Cowboy' Bob Orton has provided an update on his son and explained that while he has been training, he has been warned against getting back in the ring.
Speaking to SportsKeeda's Bill Apter, he said: 'He's training so we'll see what happens. I don't know if he feels like going back. If he feels like going back or if he feels like he's ready to go back, I think he might.
'Then again, he's pretty well taken care of. I don't think he needs to. I think the doctors have told him not to.'
However, the Hall of Famer did admit that the decision will land with his son.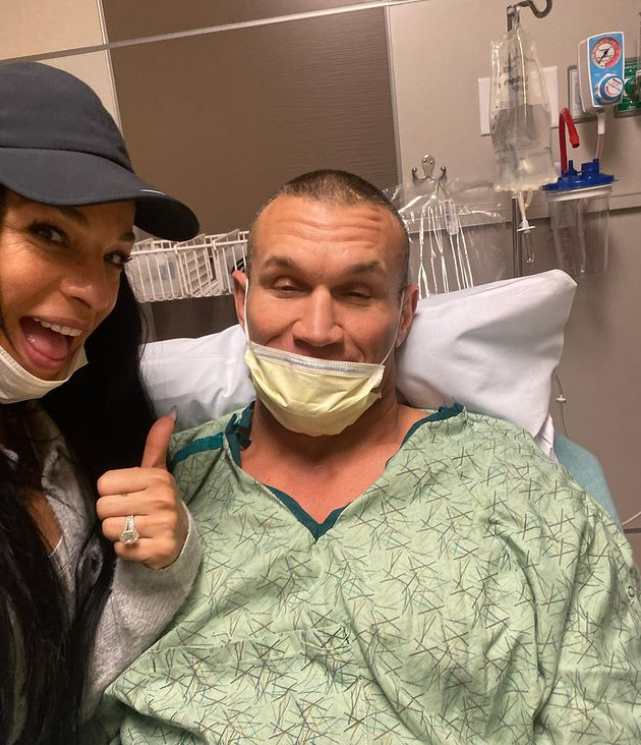 He added: 'Randy will do what Randy is gonna do, he always does.'
Back in December, Bob had given a more positive update and suggested fans can expect to see him back in the ring.
During a , he said: 'He's coming along. I see him maybe once a week or so. But he's coming along. He'll be back in there before you know it.'
The previous month, Randy's wife on her public Instagram account by sharing a sweet selfie of them together her husband in bed in a hospital gown, with half of his face obscured by a mask.
According to previous reports, the Viper had been dealing with his back injury for a while, with the situation getting 'progressively worse', and over summer there were concerns he could undergo surgery and miss the remainder of 2022.
Official updates have been few and far between, but Orton is yet to return, having last wrestled in a , with Jimmy and Jey winning the bout.
A week after the tag match on SmackDown, on the future Hall of Famer's wellbeing.
In a statement on social media, they said: 'Randy Orton is currently undergoing consultations with neurosurgeons and orthopedic spine surgeons to determine the extent of his injury and to recommend course of treatment.'