about an incredibly difficult time he endured on The X Factor back in 2012.
The 35-year-old went on to win the ninth series of the show, but ten years on and he's looking back at a particularly horrific evening he endured.
It was during week two of the live shows, in which James sang Mary J. Blige's No More Drama and was commended for an incredible performance, that things took an awful turn for the star.
Judge Nicole Scherzinger praised the singer for being on a 'whole other level' in his performance, while Tulisa dubbed him her 'favourite boy by far' after he sang his heart out.
However, James recalls thinking he was going to die while on stage. He actually, at one point around this performance – although the exact time frame is unclear – felt so unwell that ambulances were called.
'Part way through the , I had this huge panic attack and the doctors put me on a bunch of medication to get me through the show,' James revealed in a heartfelt interview with Jamie Laing on his .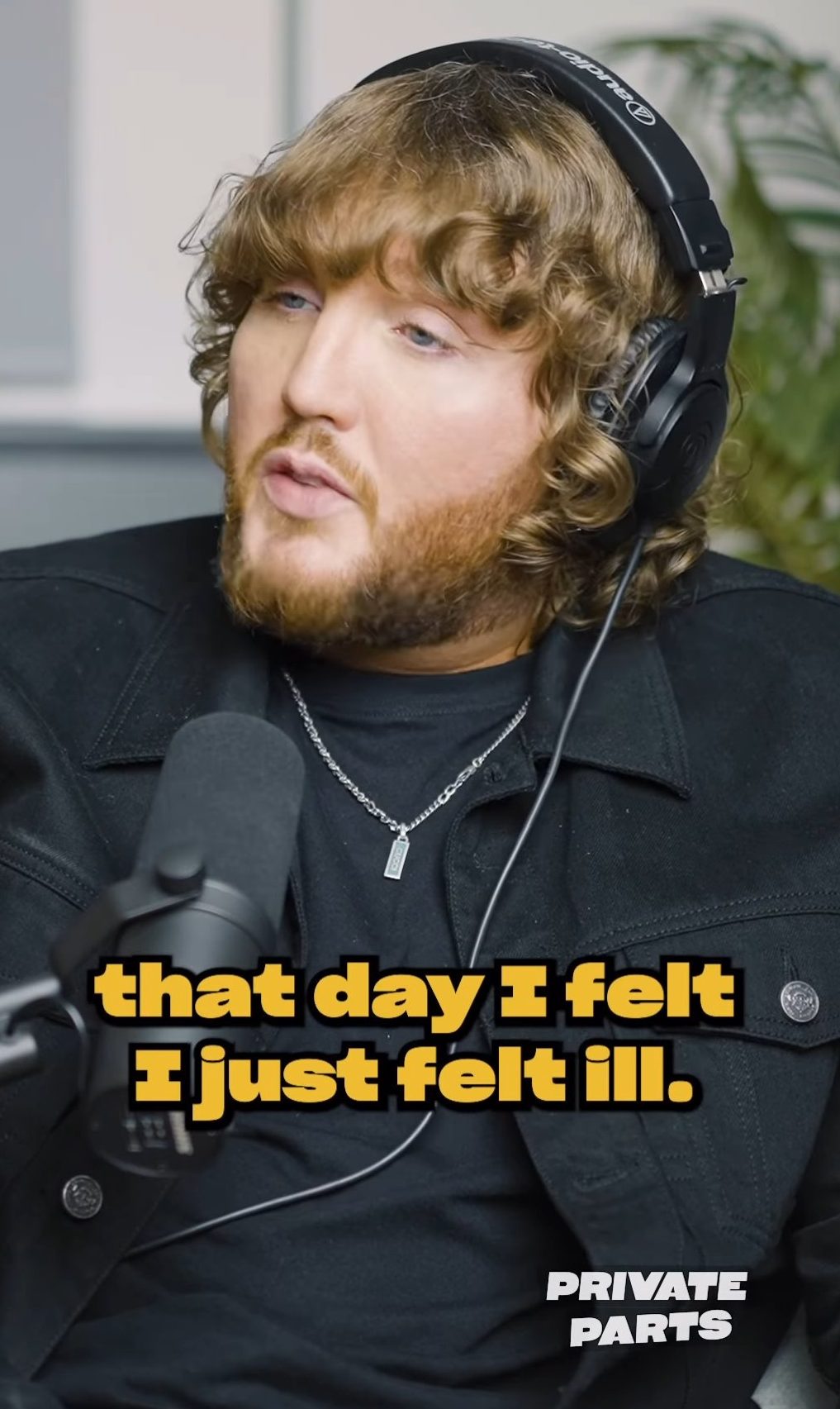 'So I was a little bit numb from that as well,' continued James, before Jamie asked: 'Was that your first panic attack?'
'It was my first major panic attack where ambulances were called, and I thought, "I'm dying" and all that kind of s**t,' the Impossible singer confirmed.
'The contrast from bedsit to national TV – it was at the peak of its powers when I was on that show, he explained, trying to capture the significance of the moment.
James continued: 'It was week two of the live shows. It's funny because it felt like it was bubbling, it felt like this anxiety was operating at a subterranean level. It was like a pencil that was…'
'About to snap?' prompted the Made In Chelsea star.
'Yeah. That day I just felt ill. I just felt really sick. I was battling in my head while performing, "Don't fall, don't die. Don't have a heart attack right now." The I got off stage and I was like, "I'm going to die."
'You really believe it, you think you're about to die.'
Although James has never gone into this much detail about his struggles with mental health, about his time on the show.
'It was the best and worst experience of my life. It was a pressure pot. I struggled in the aftermath,' he admitted.
Last year, the Falling Like The Stars singer welcomed a baby daughter called Emily.
James shared news of the birth in a heartfelt Instagram post, which said: 'Dear Emily, welcome to the world.
'In the last few days someone made an unexpected arrival.'
The clip then cut to the baby's adorable hand wrapped around James' finger, with his 'Emily' tattoo on show.
His daughter's arrival came after his girlfriend Jessica Grist suffered an ectopic pregnancy the year before. .