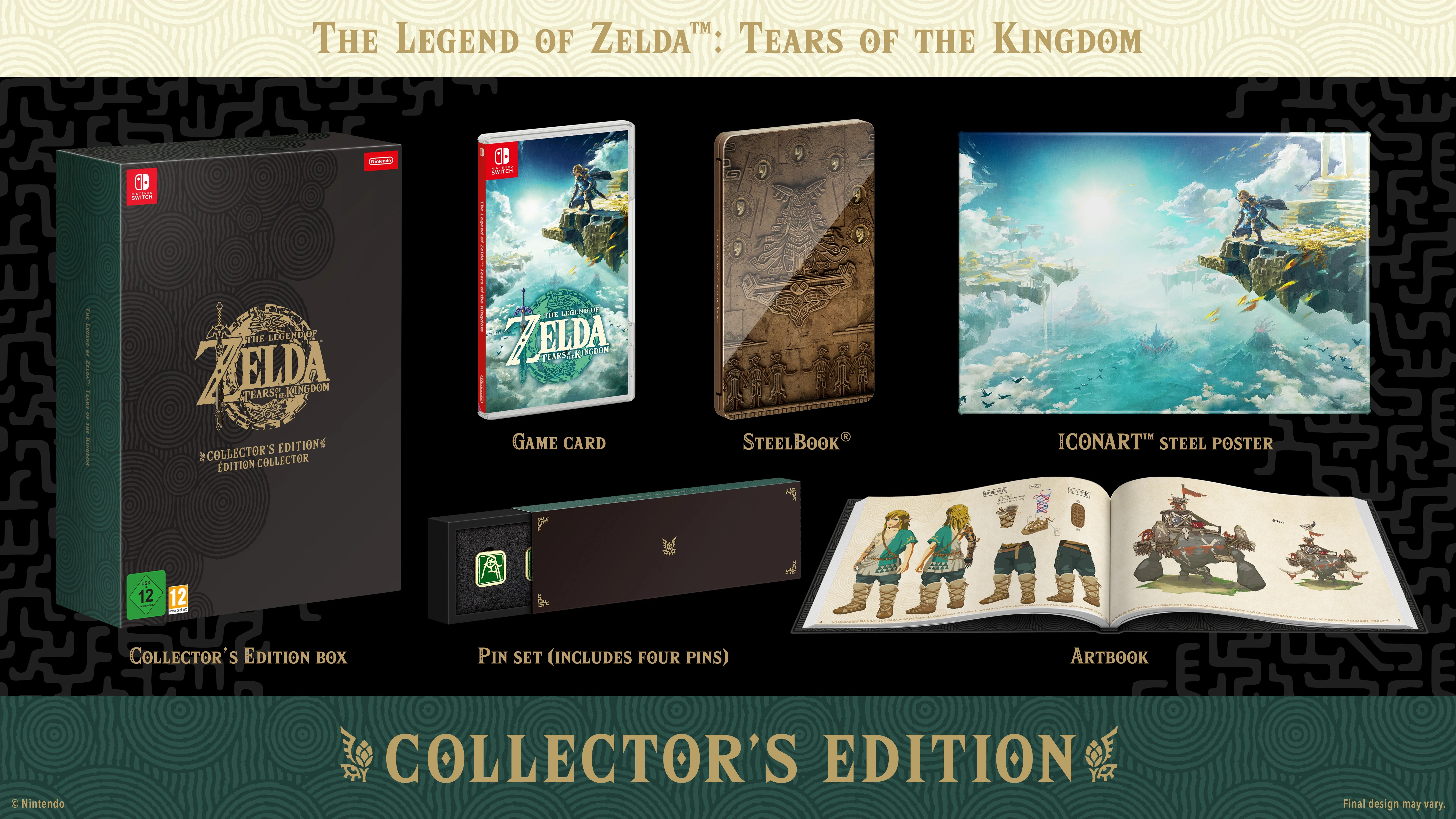 Nintendo has unknowingly confirmed the L***ed Zelda themed Switch, which may itself hint at a new Nintendo Direct.
Just before the end of 2022, images of a , themed after , L***ed online.
Although a new trailer and a collector's edition for the game were unveiled at the , there was no mention of the L***ed console.
However, ahead of any sort of official announcement, it appears Nintendo has accidentally legitimised the leak thanks to the aforementioned collector's edition.
The leak already appeared genuine, since it included several pictures of the console's box and Joy-Con controllers. Importantly, the artwork on the Joy-Cons, which had never been seen before, is also replicated on the Collector's Edition.
As pointed out by Twitter user Nintendeal, the symbol on the cover of the collector's edition's pin case is identical to the one featured on the L***ed Joy-Con controllers.
Either this proves that the original leaker was able to get their hands on the new OLED model ahead of time or they're magic and are using their powers of clairvoyancy to leak video game information. We're choosing to believe the former.
Even discounting that, Nintendo has released themed OLED models to coincide with other major releases, such as and . With Tears Of The Kingdom set to be Nintendo's biggest launch of 2023, it makes perfect sense for the company to also make a new console model to tie-in with it.
The next question is when can you expect Nintendo to formally announce it. One possible avenue is via another Nintendo Direct, but one dedicated entirely to Tears Of The Kingdom.
Given there's still surprisingly little concrete info on Tears Of The Kingdom, a full Direct dedicated to explaining its intricacies would make sense and be the perfect place to unveil a themed OLED model.
Then again, Nintendo is known for being unpredictable. It could just as easily shadow drop the new model with zero build-up. Last year, it didn't wait for its next Nintendo Direct to , casually annoucing it out of nowhere. It also recently announced and released within the same day.
The other possibility is that the new Switch was planned but has since been cancelled. Although it's hard to imagine why that would be, unless component supply has suddenly got much worse again.
The Legend Of Zelda: Tears Of The Kingdom launches on May 12 for Nintendo Switch.
Email [email protected], leave a comment below, and .
Follow Metro Gaming on and email us at [email protected]
To submit Inbox letters and Reader's Features more easily, without the need to send an email, just use our .
For more stories like this, .