Mikel Arteta has reassured that good things come to those who wait by comparing the 's start at to his own challenge of wooing his wife.
Havertz has struggled to make much of an impact with the Gunners since arriving from over the summer, frustrating fans, although earning praise from his manager.
Arsenal beat Manchester United 3-1 on Sunday on a very positive afternoon for the north London club, but there still wasn't great impact from Havertz in his midfield role.
It appeared that he won a penalty in the second half, but VAR overturned the decision and he was substituted 77 minutes into the contest with the score at 1-1, with Arsenal scoring twice in injury time to secure the win.
The Gunners boss was asked about Havertz and how he is integrating at Arsenal after the win and he offered him advice from a very personal experience.
On the German, Arteta told Sky Sports: 'I said to him yesterday, things are a little bit hard at the beginning.
'When I met my wife at the beginning it was hard to conquer her. I had to try, and message, and go and go and when she said "yes I want to be together" then it's beautiful.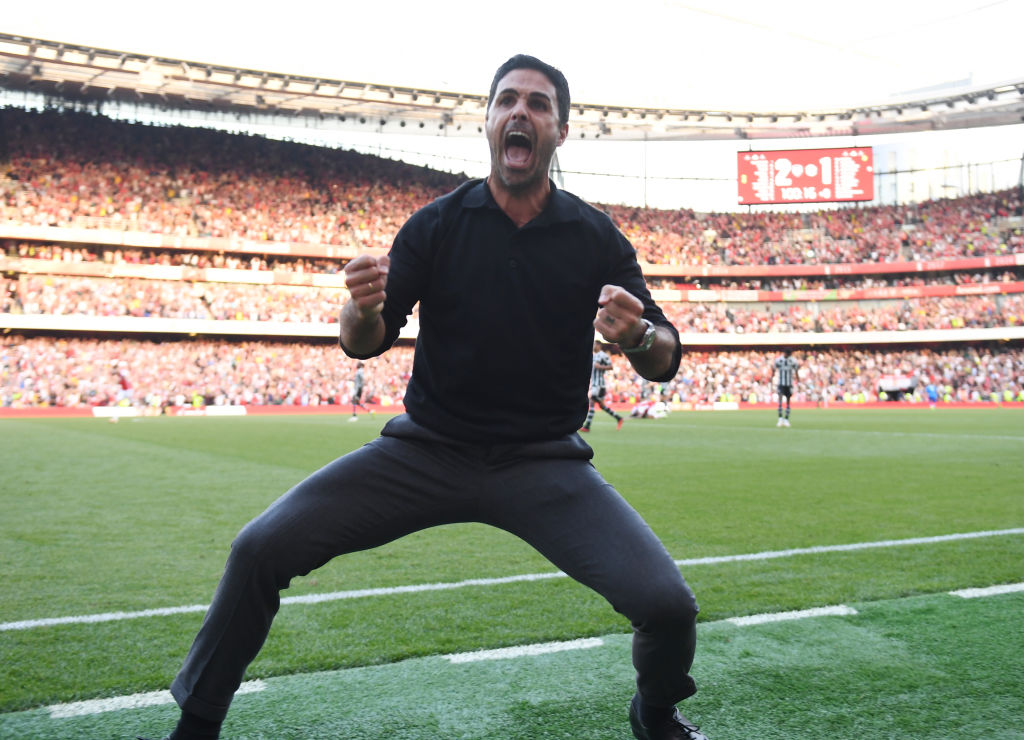 'If she said yes on the first day then it's not that great, so it's good. I think the crowd was really good with him today.'
Pushed on what Arteta had done to win his future wife over, he said: 'over?] 'Being persistent and determined, I think that was it.'
While Havertz may not be universally popular at Arsenal yet, another summer signing is.
Declan Rice scored his first goal for the club in the 96th minute and it was his name the crowd were singing after the final whistle, which the midfielder admitted was a little embarrassing.
'It's good. As a person you feel a little bit embarrassed but I really appreciate the love they have shown me so far,' he said. 'I just try and enjoy myself.'
, . ,  and .