Jorge Vilda has been sacked as Spain women's team manager as the Scan**l surrounding Spanish Federeation President rumbles on.
Vilda was the coach of the that won the this summer, but has been heavily criticised for his support of Rubiales after he after the World Cup final win over England.
Rubiales made a speech refusing to resign from his post after the controversy, which Vilda applauded.
Since then, although he did not call for him to lose his job, and has now lost his own job while Rubiales hangs onto his post, although
The 46-year-old has been provisionally suspended for an initial 90 days while FIFA investigates his conduct at last month's final in Sydney.
Vilda's sacking comes on the same day the RFEF [Royal Spanish Football Federation] released a statement, distancing themselves from Rubiales and promising major changes at the top of the organisation.
'The damage caused to Spanish football, to Spanish sport, to Spanish society and the values of football and sport as a whole have been enormous,' read a statement from the new acting president of the Spanish federation, Pedro Rocha.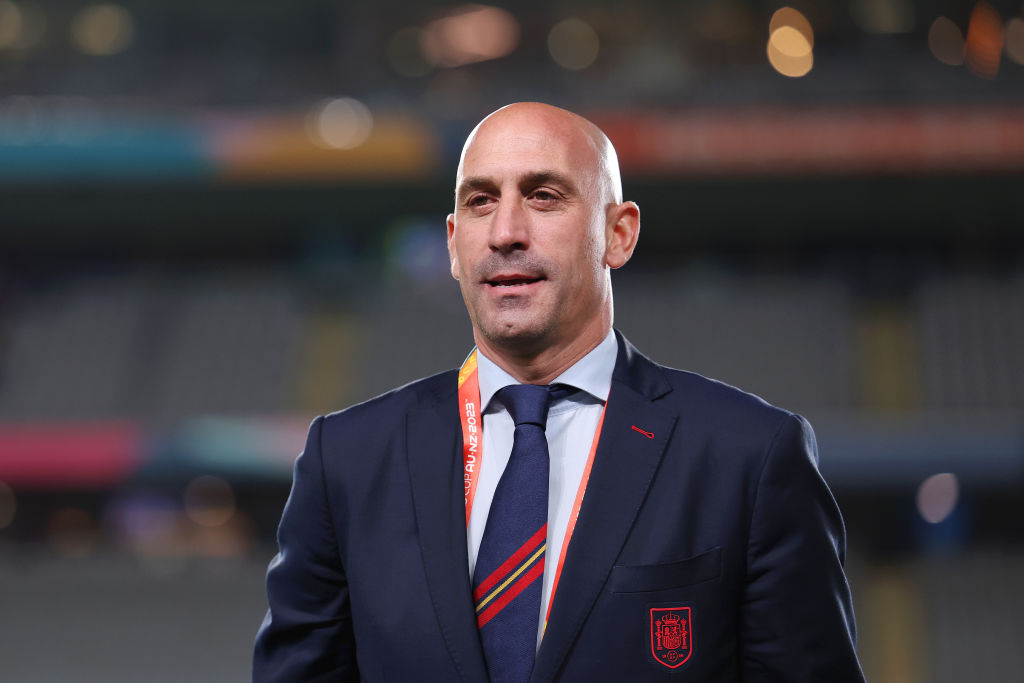 'Mr Rubiales' actions do not represent the values defended by the Spanish federation, nor the values of Spanish society as a whole.
'His actions must be attributed solely and exclusively to him, since he is the one solely responsible for those actions before society, before the sports governing bodies and, if applicable, before justice.
'To be clear, this position was that of Mr Rubiales, not that of the RFEF. We feel especially sorry and ashamed for the pain and additional distress this has caused.'
On Monday , at which striker Alvaro Morata read out a message on behalf of the squad.
'We want to reject what we consider to be unacceptable behaviour from Mr Rubiales, who has not lived up to the institution he represents,' read the statement.
'We firmly and unequivocally stand on the side of the values that this sport represents.
'Spanish football must be a driving force for respect, inspiration, inclusion, and diversity and must set an example with its behaviour both on and off the field.'
, . ,  and .