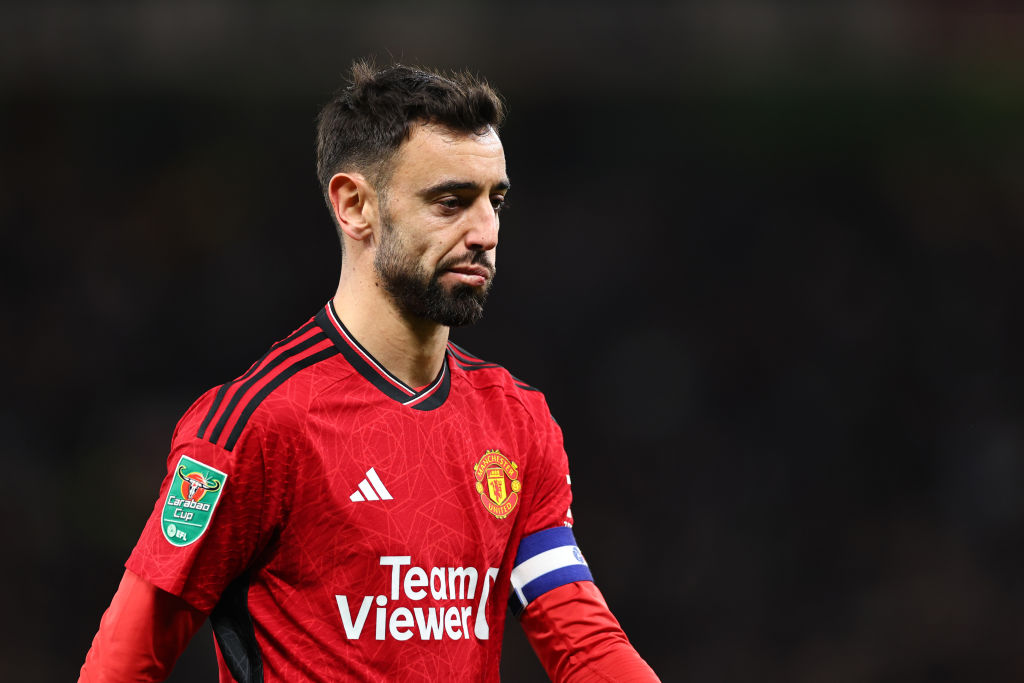 is not convinced is enjoying the responsibility of being captain and has suggested he might pass on the armband at the end of the season.
The Portuguese midfielder was made skipper by manager in the summer after he elected to remove the captaincy from Harry Maguire, with Fernandes regularly wearing the armband last season in the absence of the centre-back – who lost his place in the starting XI.
But the 29-year-old has often been criticised for his rather animated behaviour, with Roy Keane even going as far as to say after Sunday's 3-0 loss to Manchester City that his 'moaning' meant he was .
While Neville would not go that far, he does also have reservations about Fernandes' suitability for the role and feels it could benefit both the player and the team if someone else took over the job later down the line.
Speaking to , Neville said: 'I can see exactly where Roy is coming from because, honestly, I think if you said to Bruno at this moment in time, "Would you want to be captain?" [he would say no].
'I don't know Bruno Fernandes at all, but for me I think he's the most talented player, he's the only player that's come in in the last 10 years and either met the demands of the price tag or has actually achieved the standards that we expected them to achieve. He's one of them.
'He's a brilliant player, I think Roy said that on Sunday, that he's an absolutely fantastic player. But, for me, it feels like he's trying to be everything and everybody on the pitch and he carries that emotion with him.
'At the moment, when I look at him on the pitch, I said with 10-15 minutes to go exactly what Bruno would do in that last 10-15 minutes. He does it quite a lot.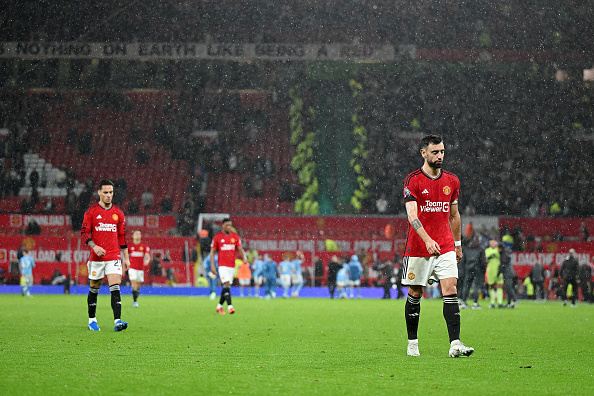 'I personally think it would be better for Bruno [if he wasn't captain]. If there was a Steve Bruce or a Roy Keane in that dressing room now, and Bruno could just sit there as a talented player – fantastic player, world-class talent – and play, that would be the best thing for Bruno Fernandes.
'I don't think at this moment in time Erik ten Hag will take the captaincy off him. Even though people are saying he should, I can see why Erik ten Hag won't do because that would be another massive disruption.
'But I don't think to start with he should have been made captain. It was quite clear when you were watching him when Ronaldo was there, when you're watching him towards the middle of last season, it was obvious that he wasn't the perfect captain for the group – but I think he is the best player in the team and I think he's our most valuable player.
'I think, to be fair, if he had anything he'd get to the end of the season and he'd say, "Look, captaincy isn't for me" is what I would think. Because my view on it would be he needs to be someone who goes out onto that pitch and just concentrates on his own performance, gets back to thinking that he doesn't have to be everywhere on the pitch, he doesn't have to think about everyone else's performance, he doesn't have to speak to the referee every 10 seconds.
'A captain has to be clever with the referee, it took me a long time to work out that a referee isn't going to respond to you if you're having a go at them all the time.
'They know what to expect now from Bruno. He's literally talking and chatting and moaning at the referee every 10 seconds in the game it feels like. That is not helping Bruno, it is not helping the team and it's not helping the performance on the pitch.
'So I know exactly where Roy was coming from because it doesn't look like he has the characteristics that would suit him being captain, or suit the team for him to be captain, or suit even the way he deals with the referee. I think it would be better if there was someone else a lot calmer – but who is there in that dressing room at this moment in time?'
, . ,  and .