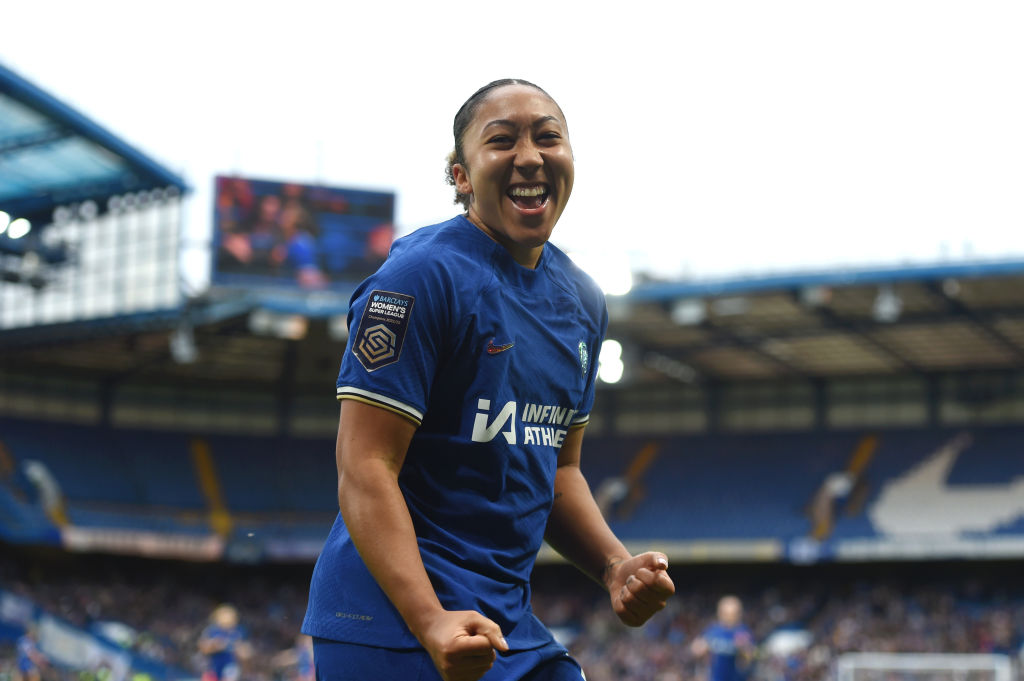 Emma Hayes has hailed as the most naturally gifted footballer in the country after a masterclass in 's rout of Liverpool on Saturday.
James scored a hat-trick and provided an assist in the 5-1 win as Chelsea extended their lead at the top of the Women's Super League and her manager was blown away.
'Lauren knows what I think of her,' said Hayes of James. 'She's a young player still and we always want everything from young players, but she showed the best of herself. She was unstoppable.
'She's the most naturally gifted footballer in the country. She does things with very little back-lift. Lauren is a really, really intelligent footballer. Forget the technical bit, she's really intelligent.
'I think she knows she's got the ability to finish in and around the penalty area. Sometimes she doesn't realise how powerful she is. You don't actually need to put any more leather on it! She doesn't understand that as she's like "I'm just hitting it normally".
'Finessing her finishing is a challenge I've set for her and I'm really happy for her this week.'
Hayes is leaving at the end of the season to take over as United States women's manager and James admitted that the news has been tough to take after her immense stint in charge of Chelsea.
'With the news of Emma [Hayes] leaving, I think everything I do this year is thankful to her,' said the England star. 'She was saying how proud she is of me, and I've had a difficult last week with the news and everything.
'I'm so thankful I could get my confidence back with today's performance.'
, . ,  and .